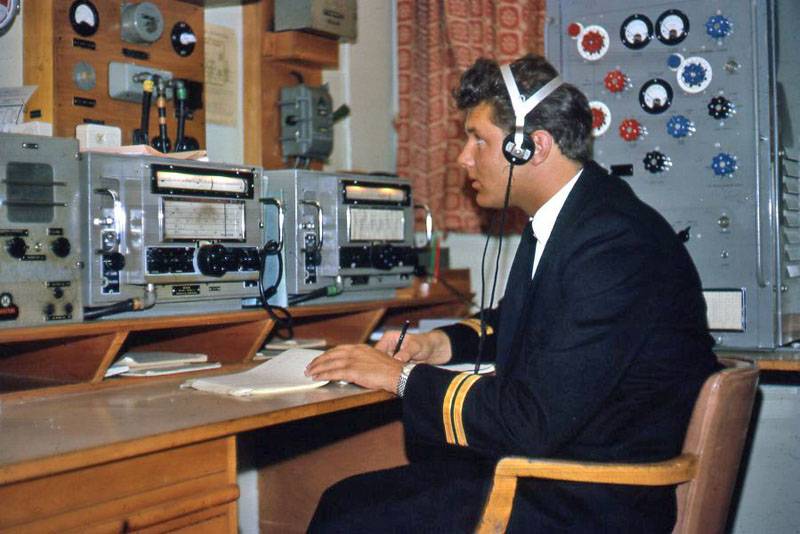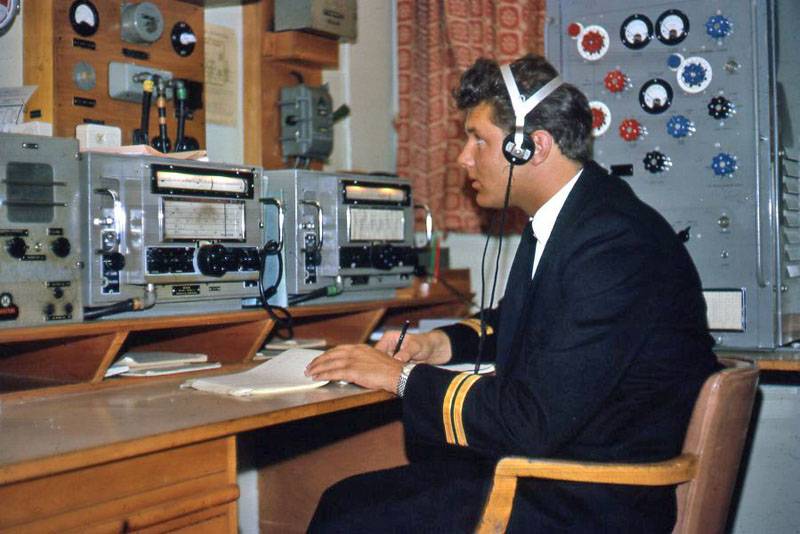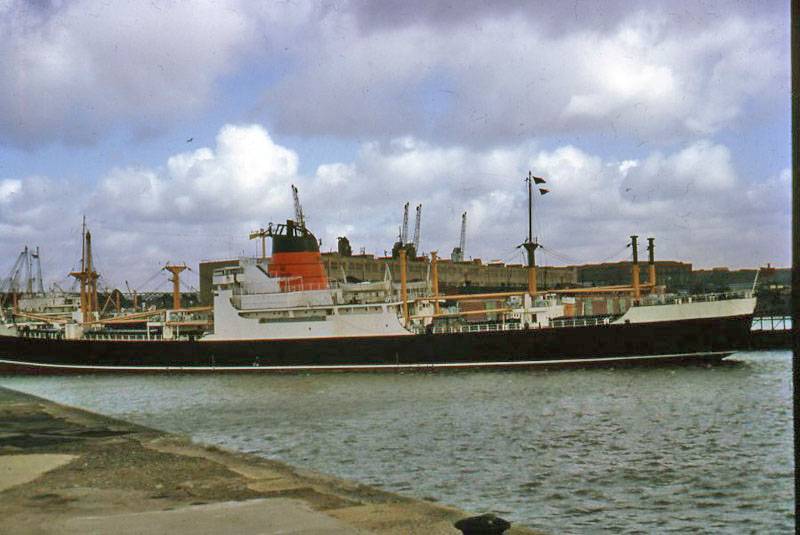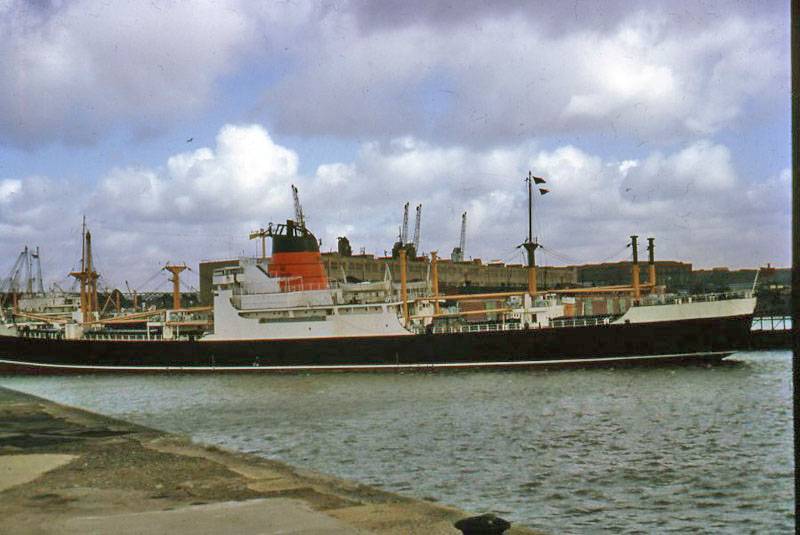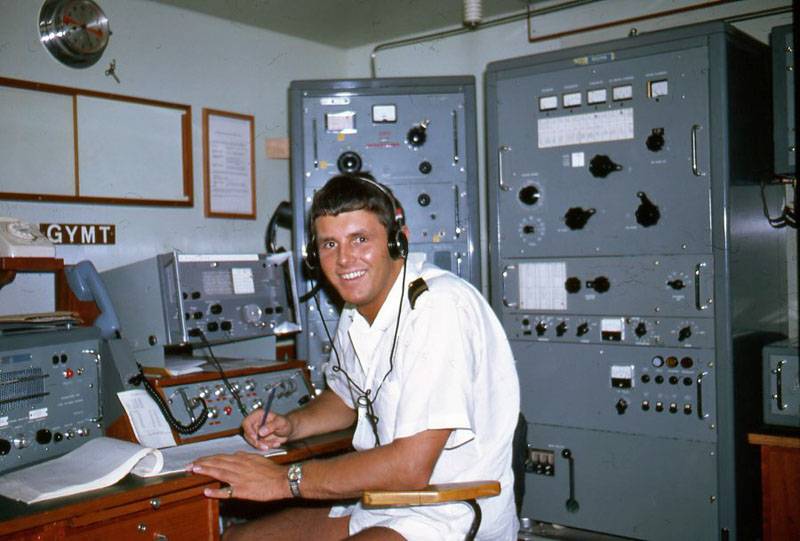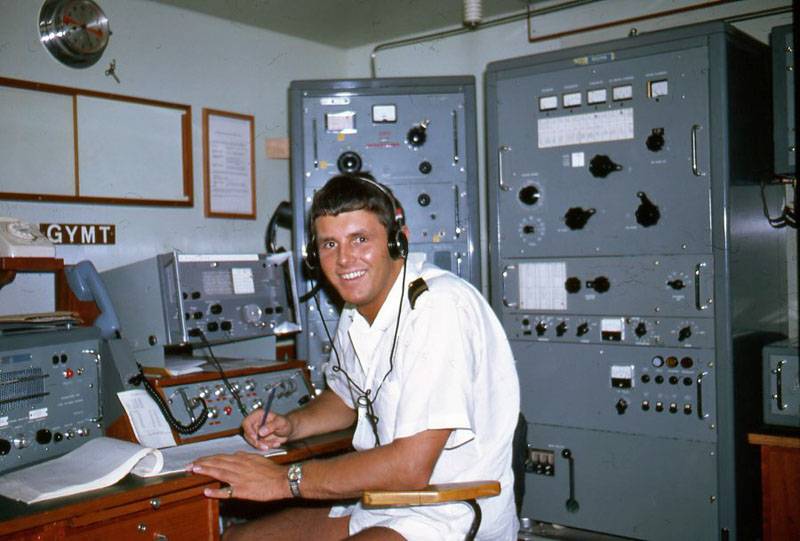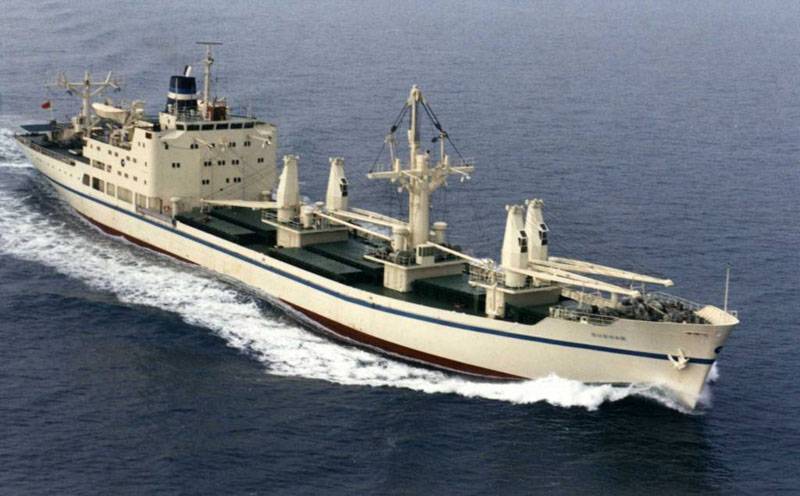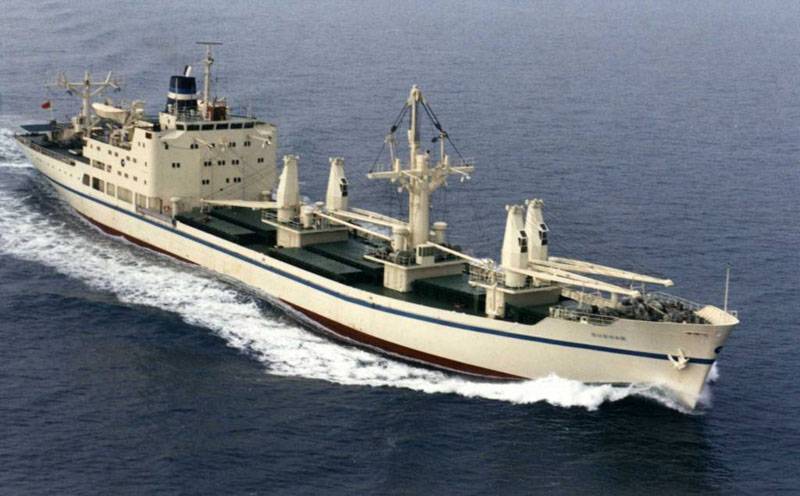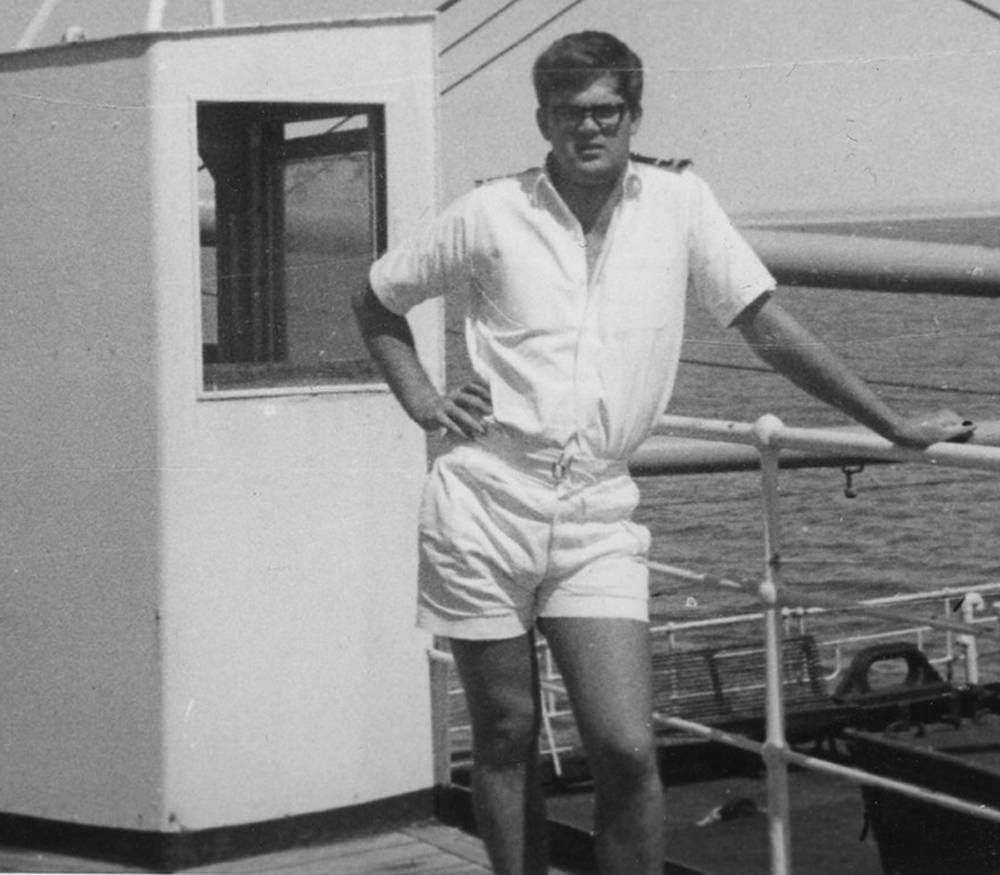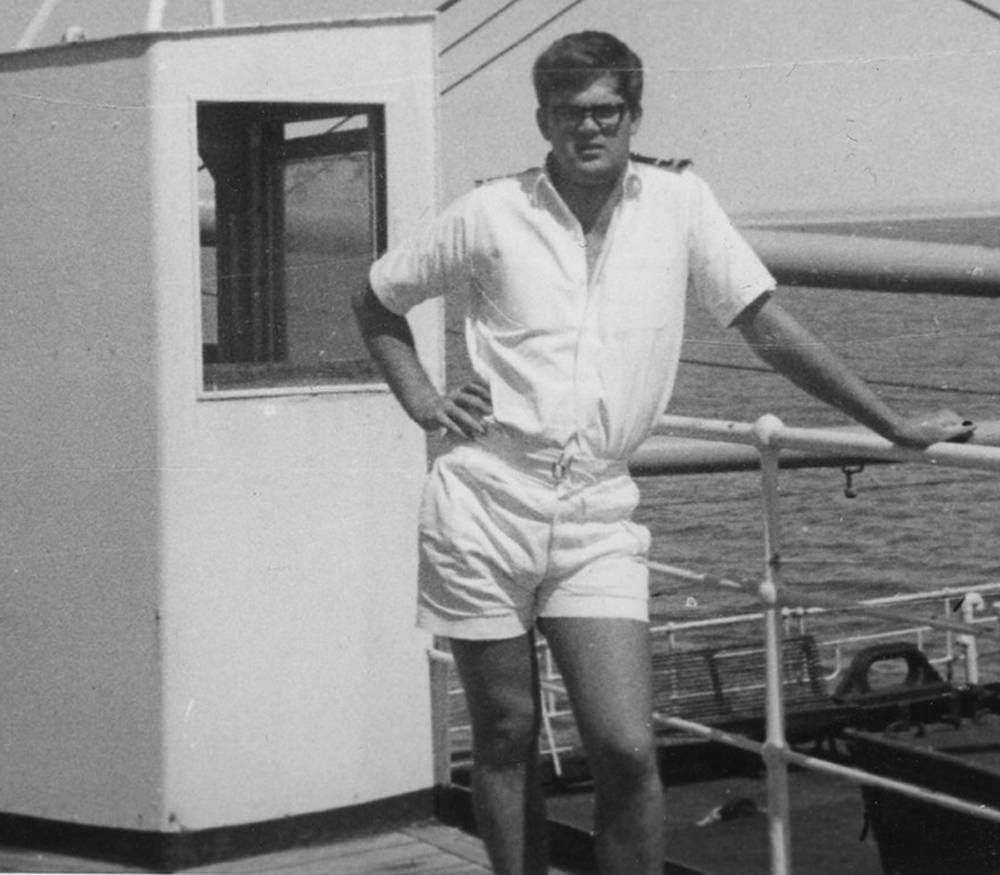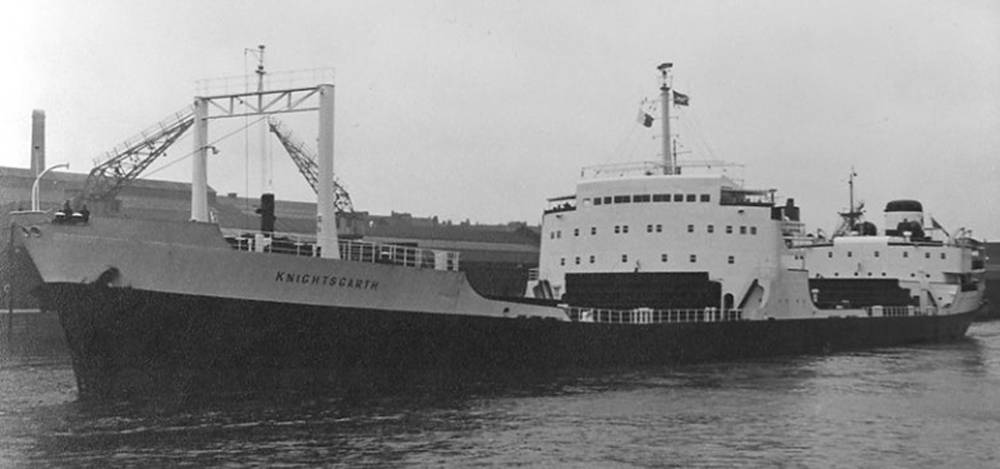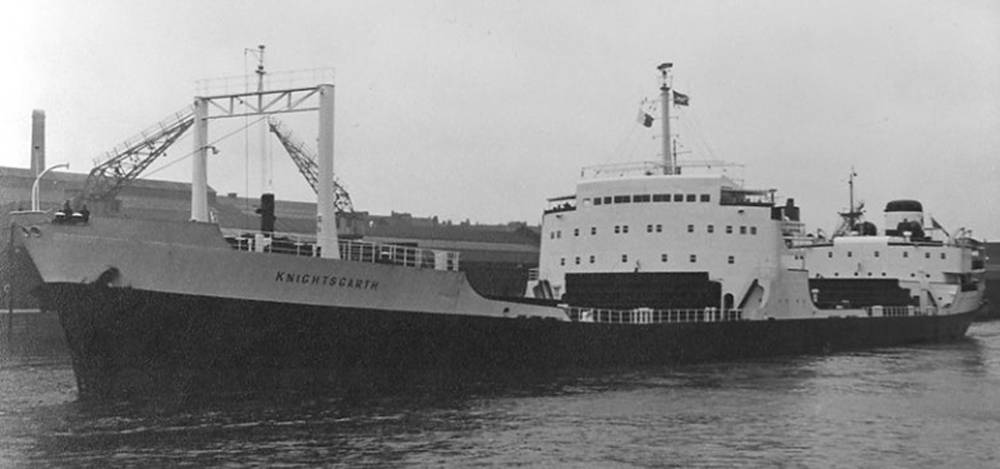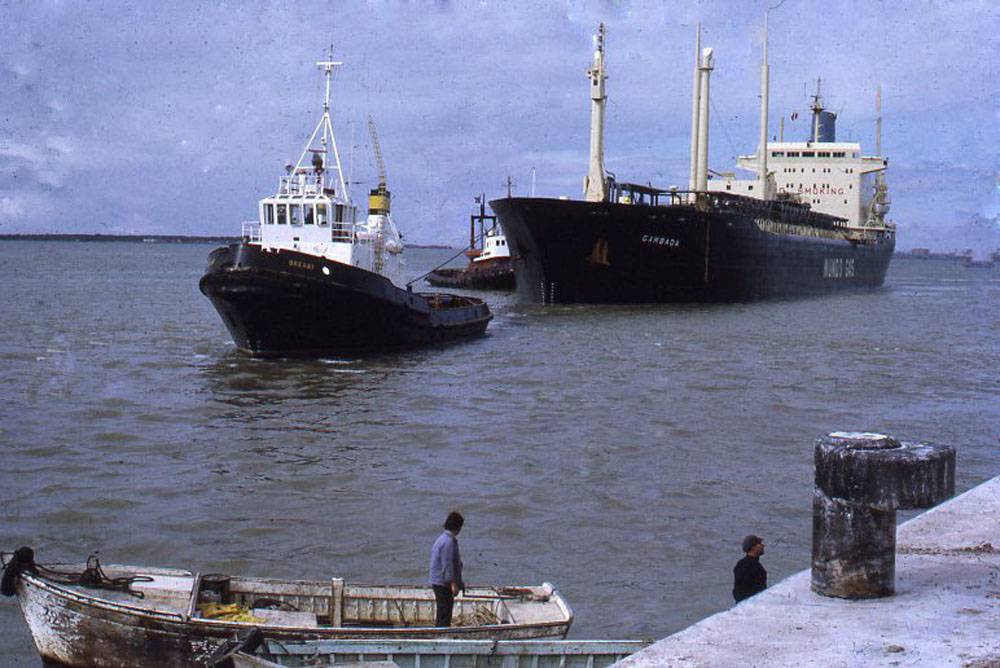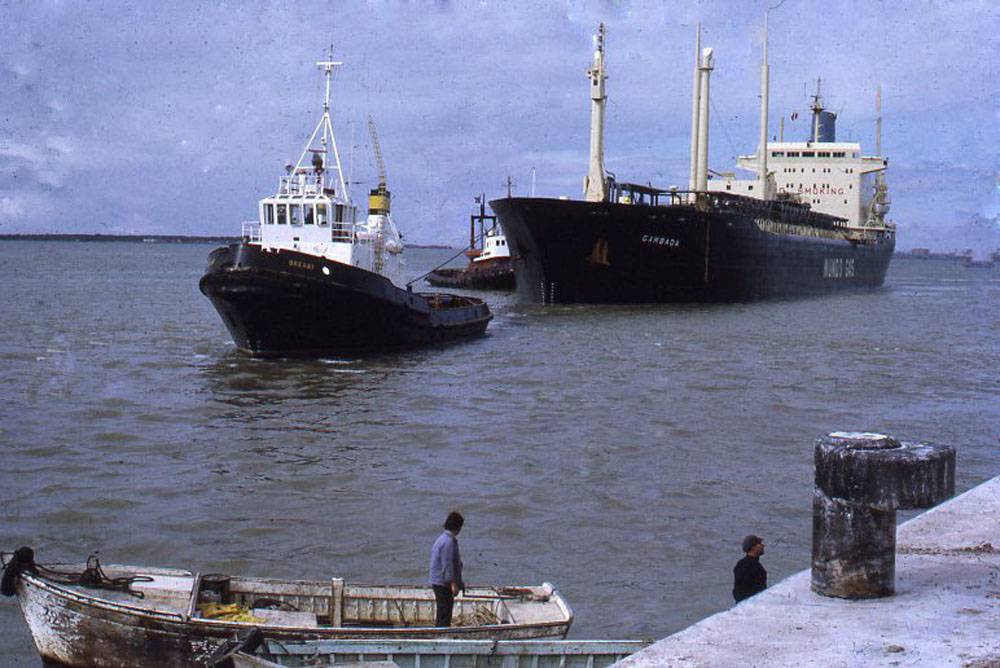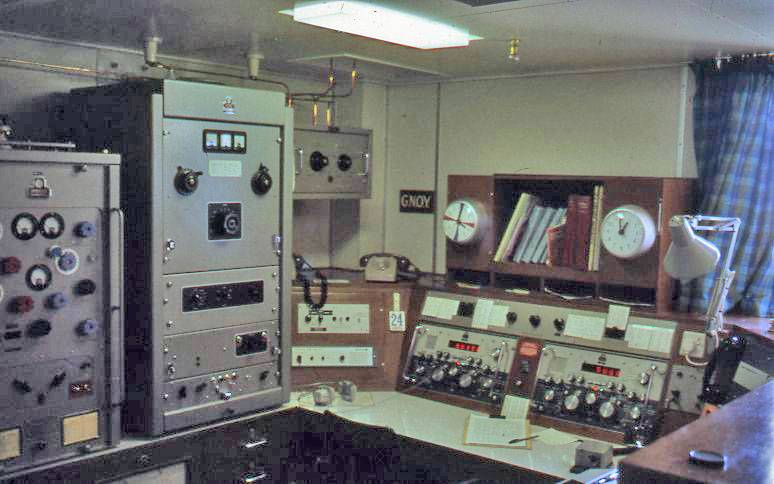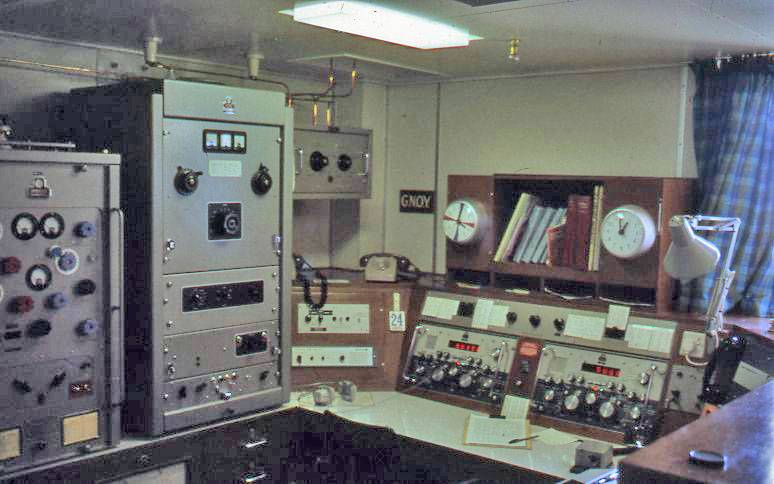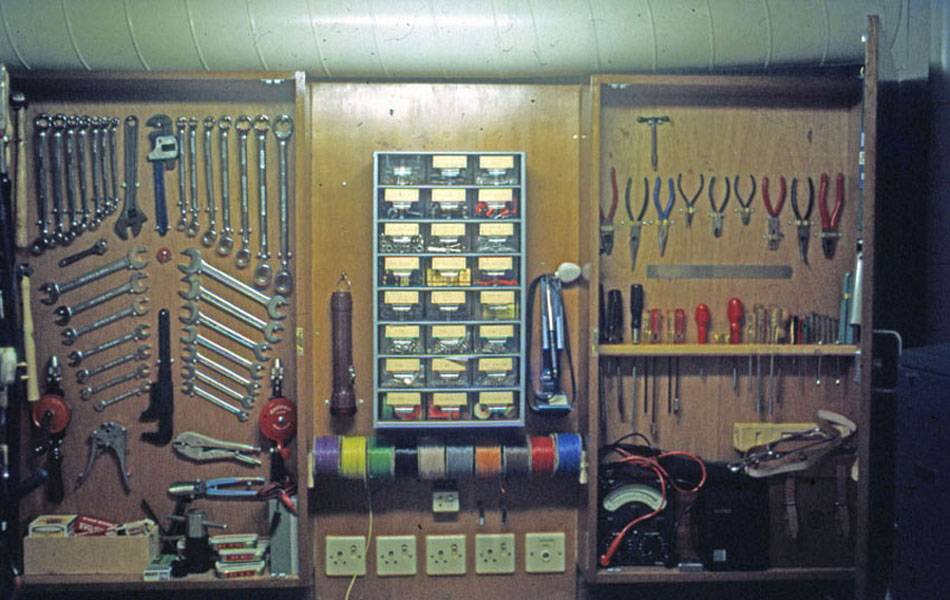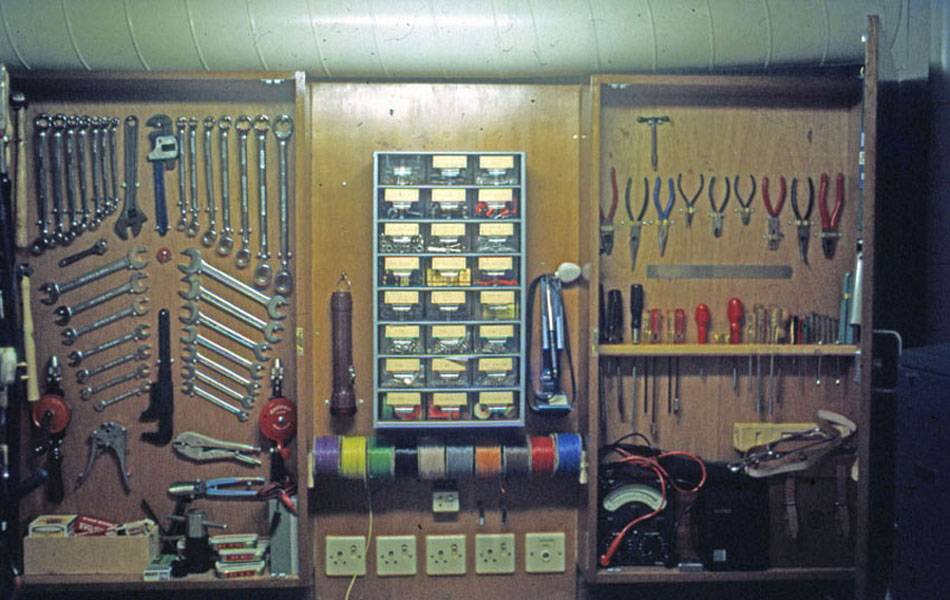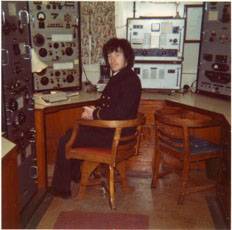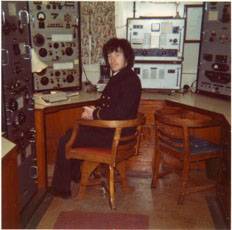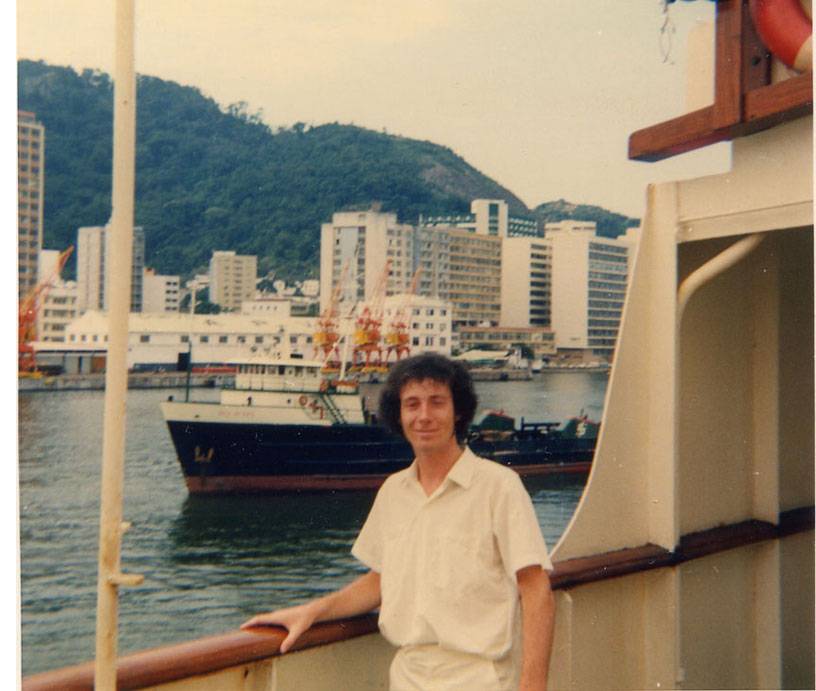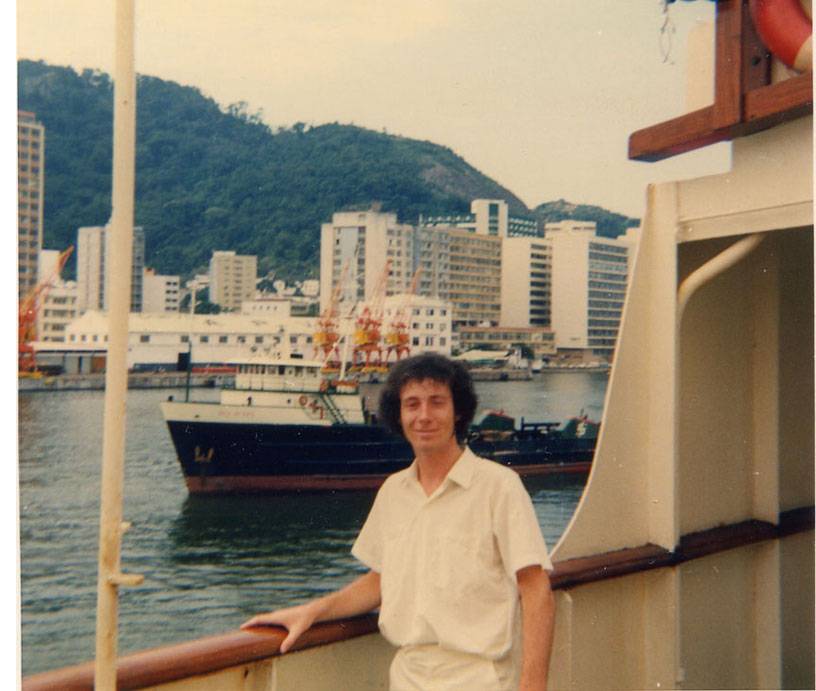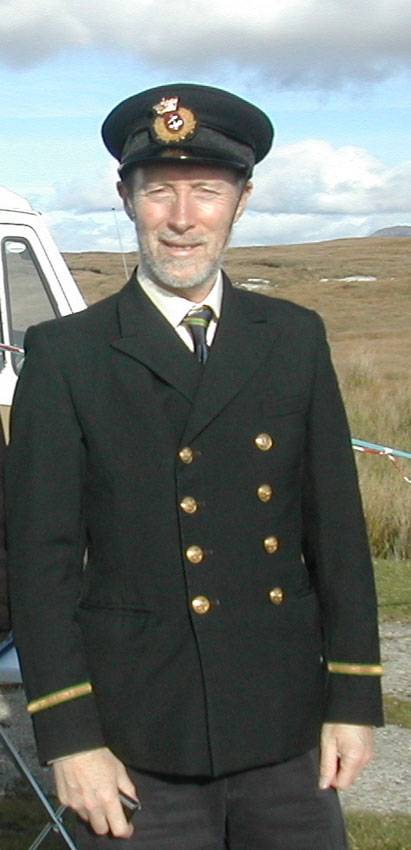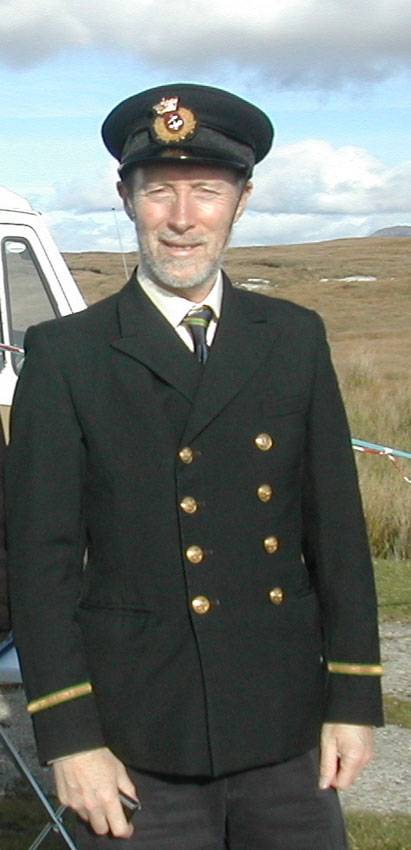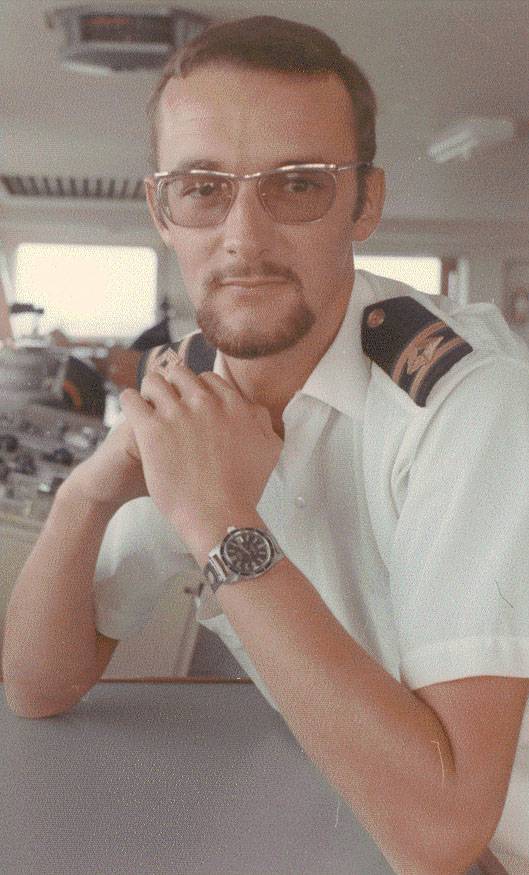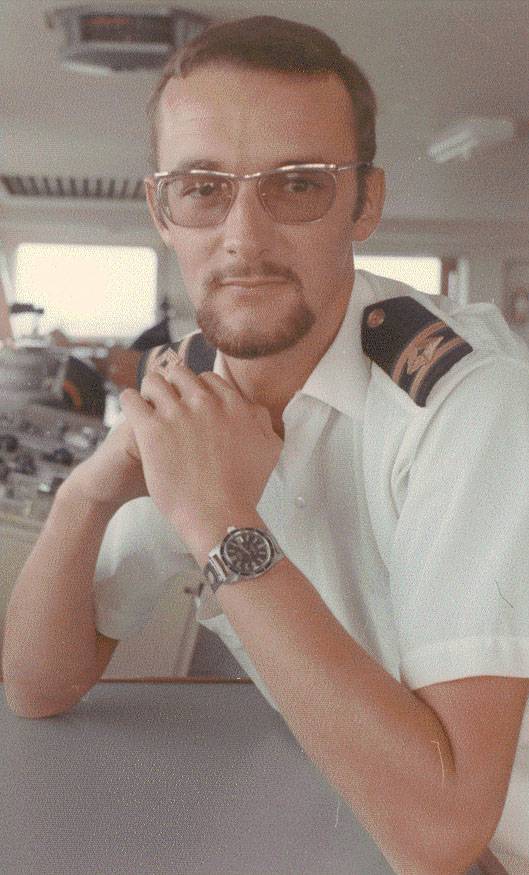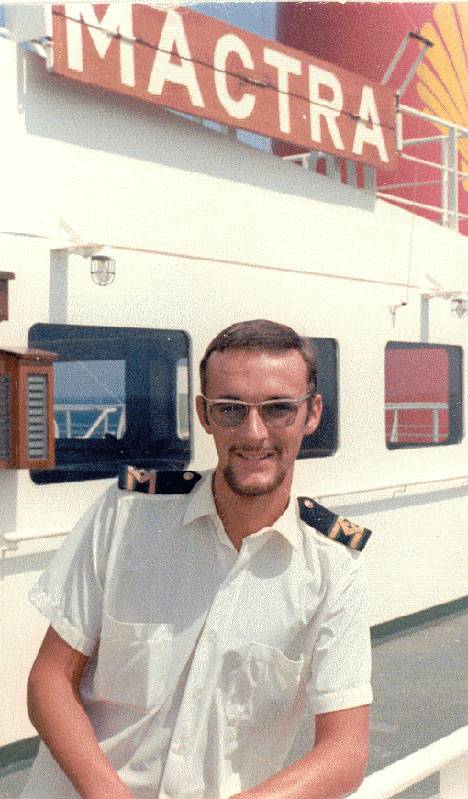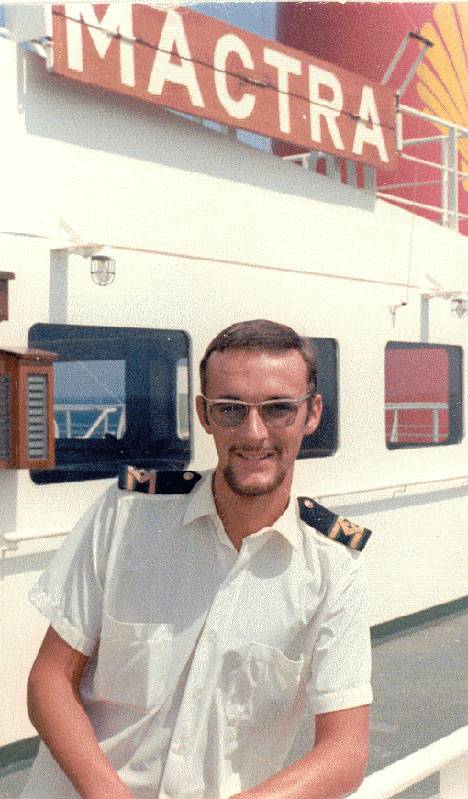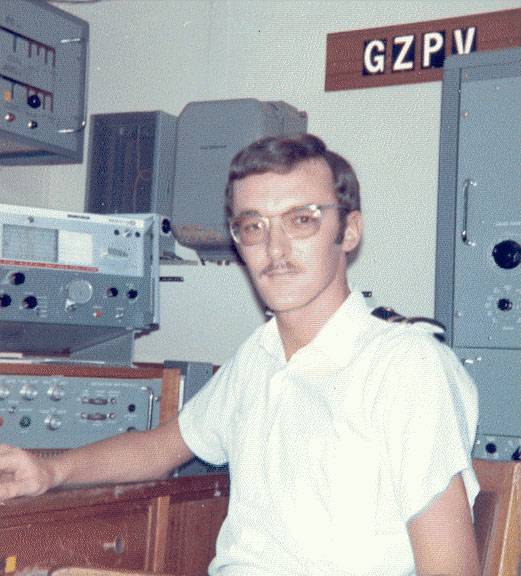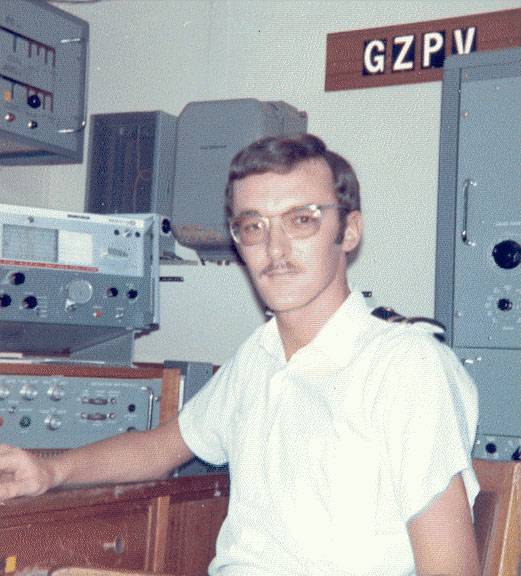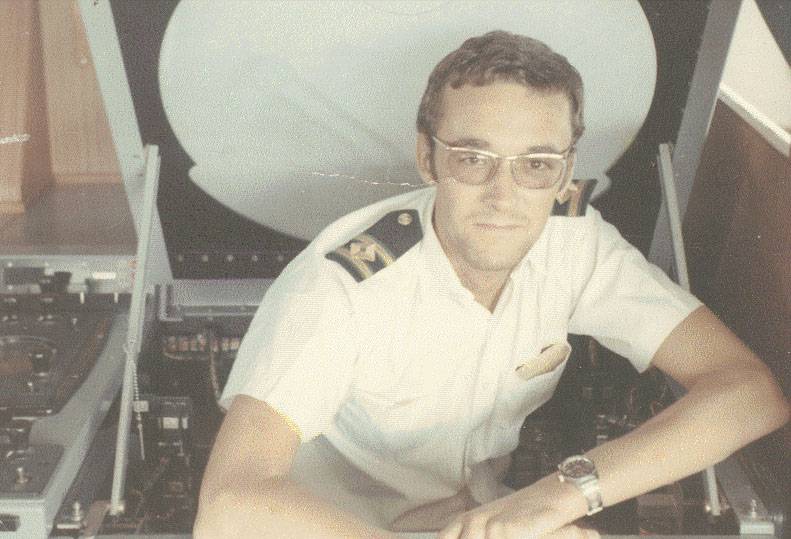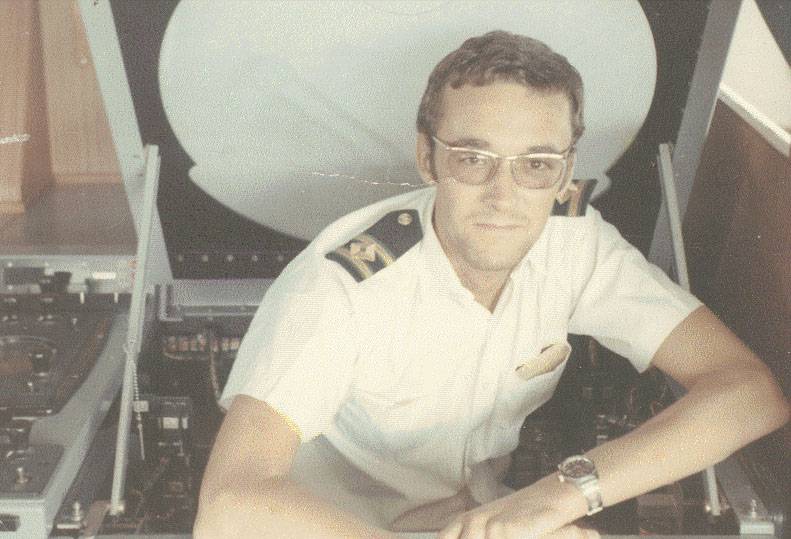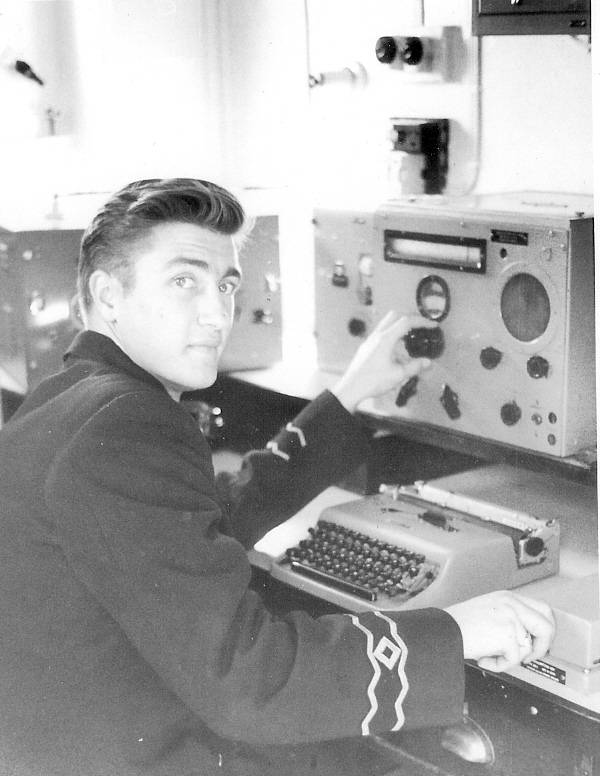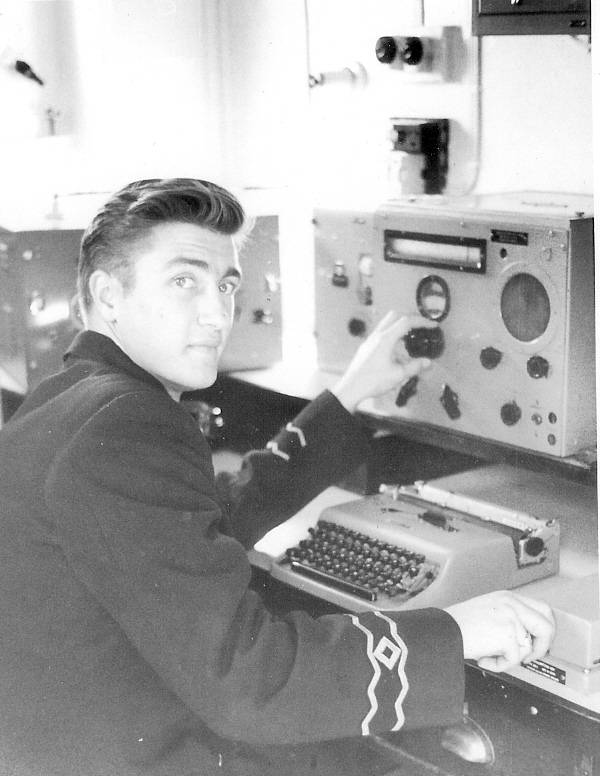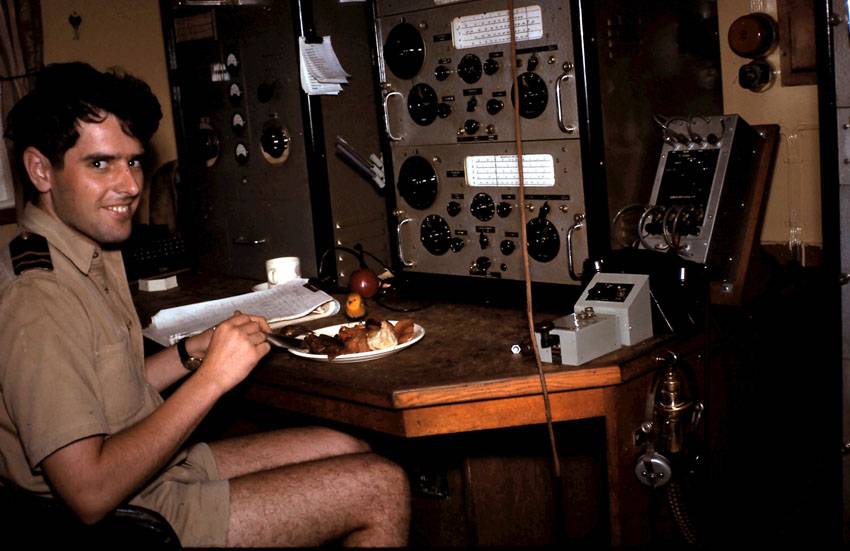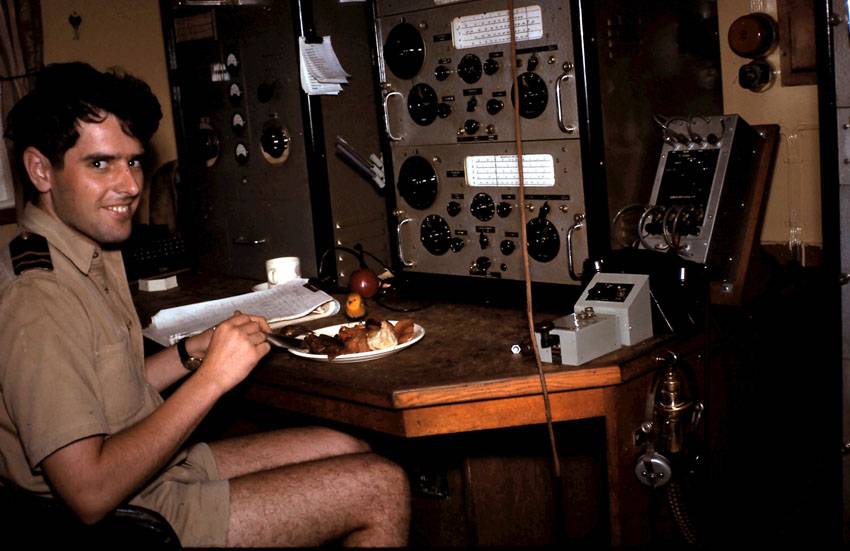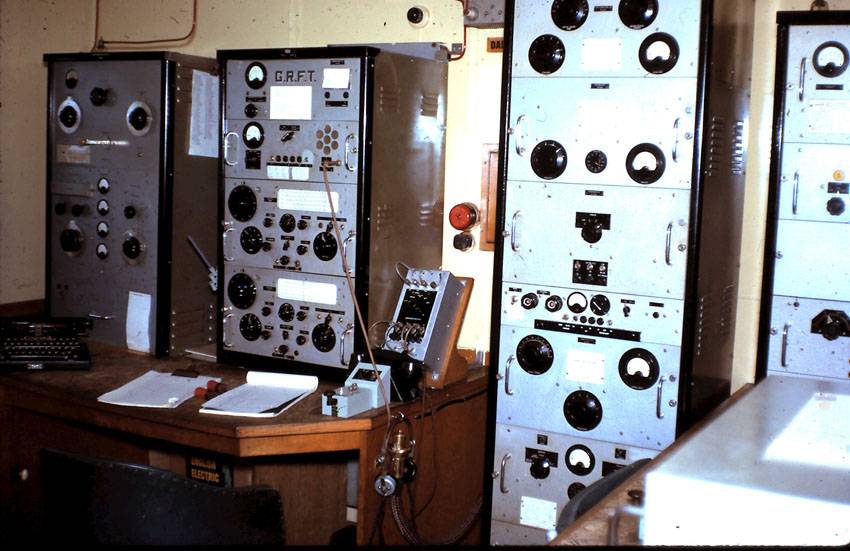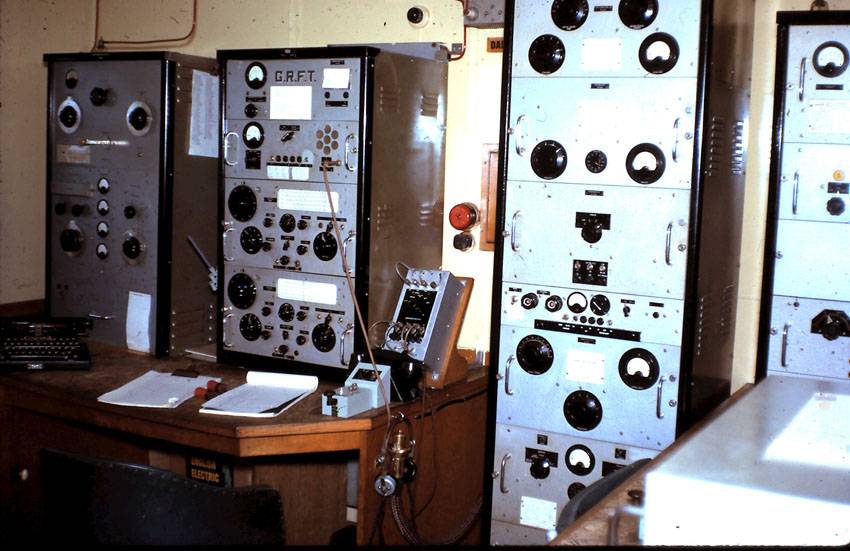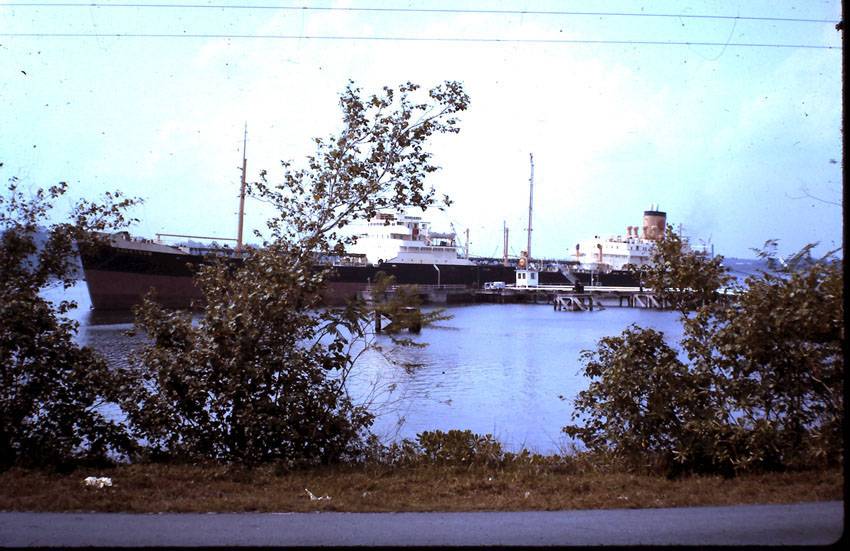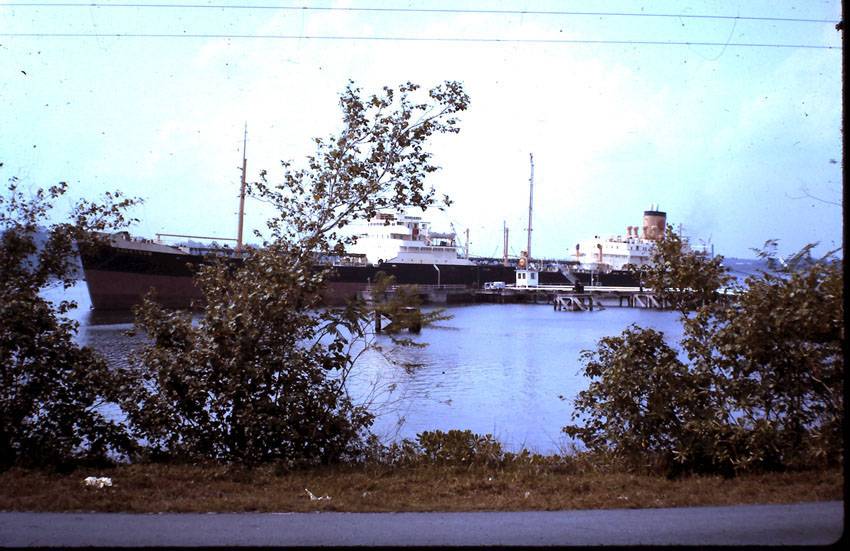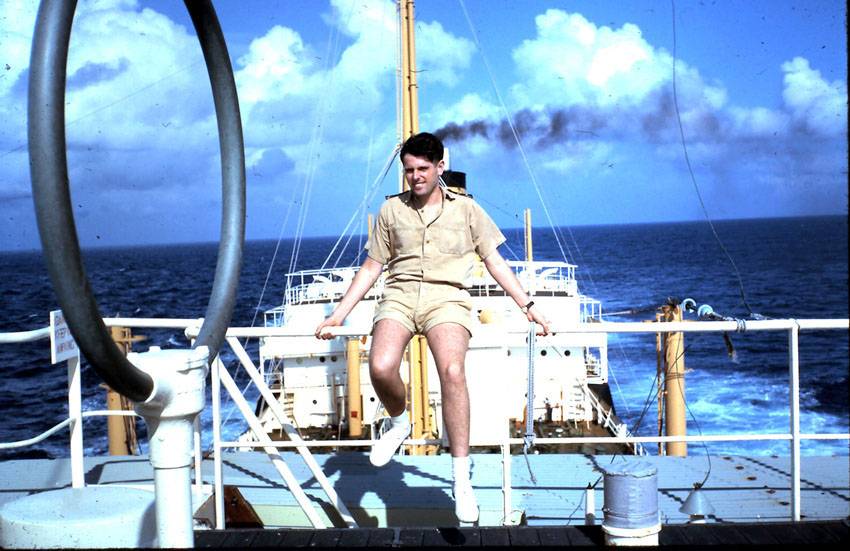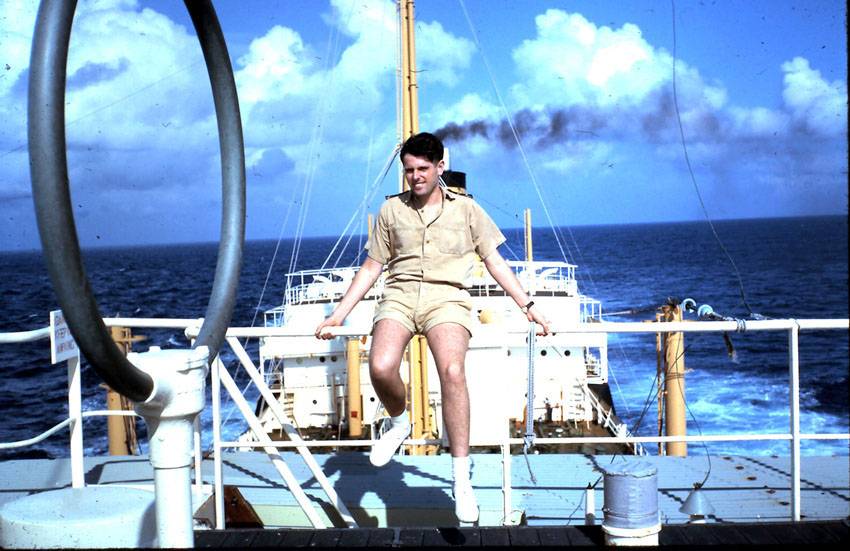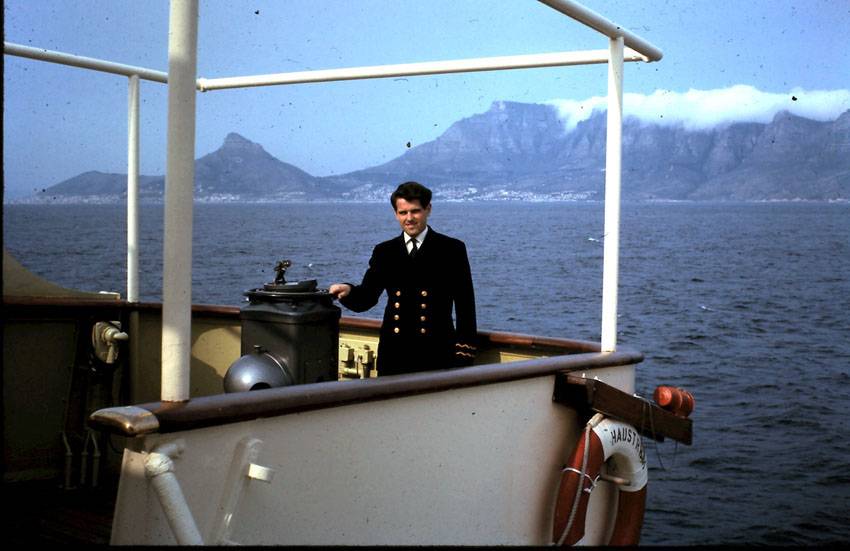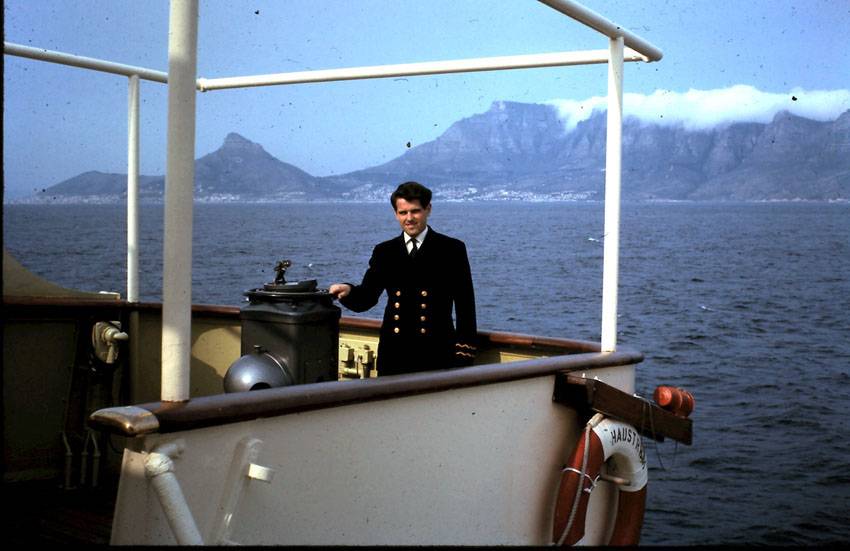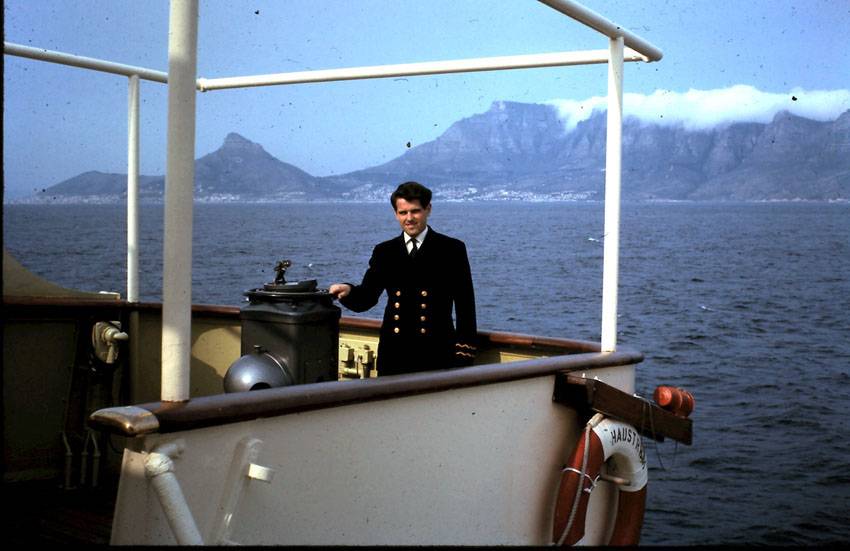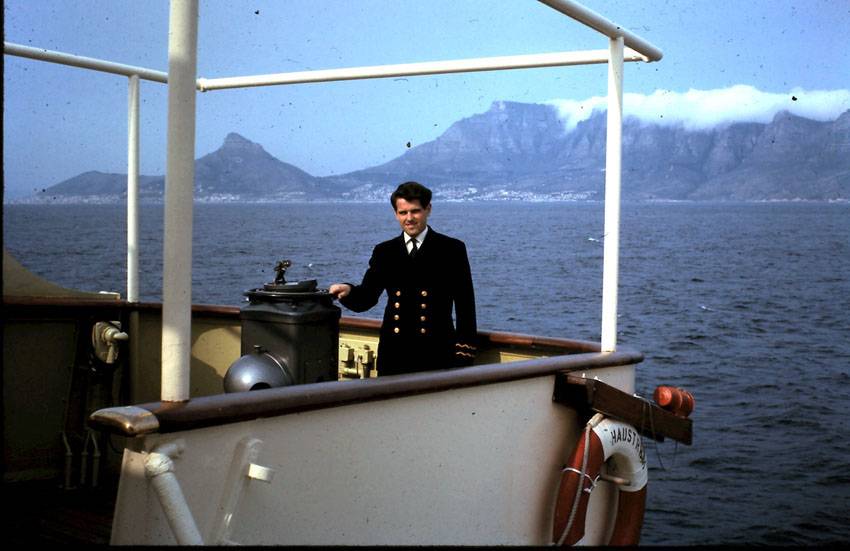 Alaunia waiting to lock out
Port Fairy NEW YORK Oct 57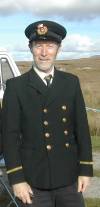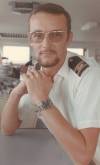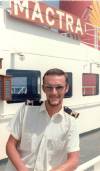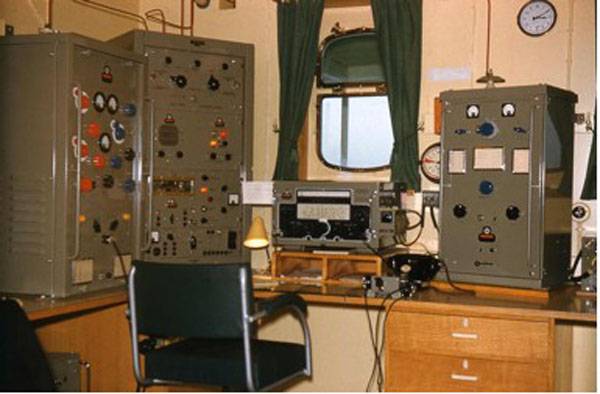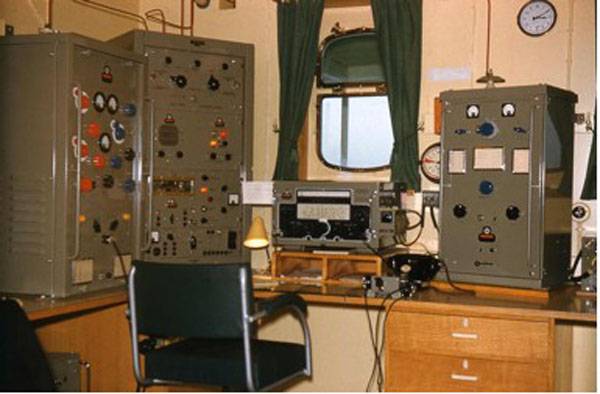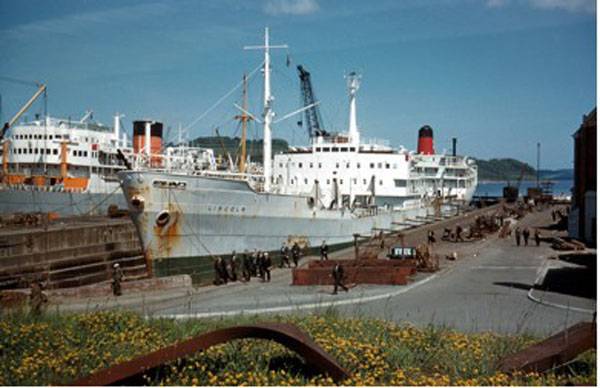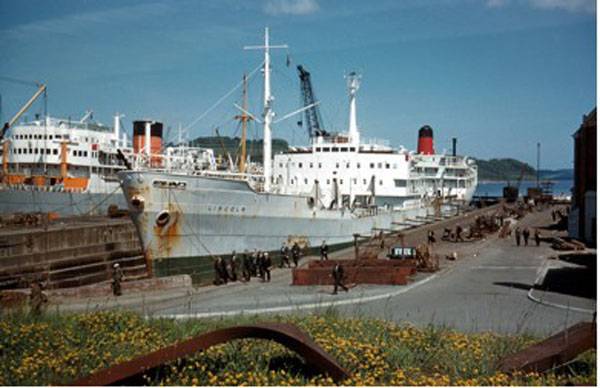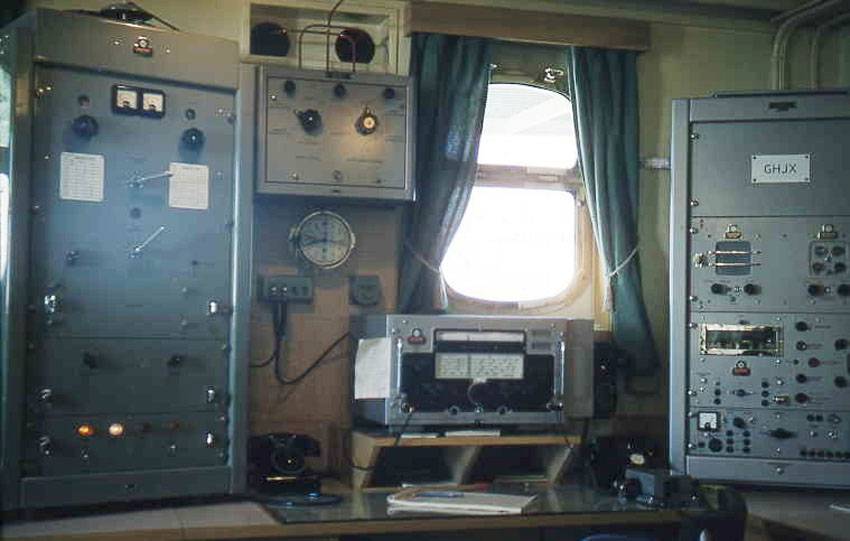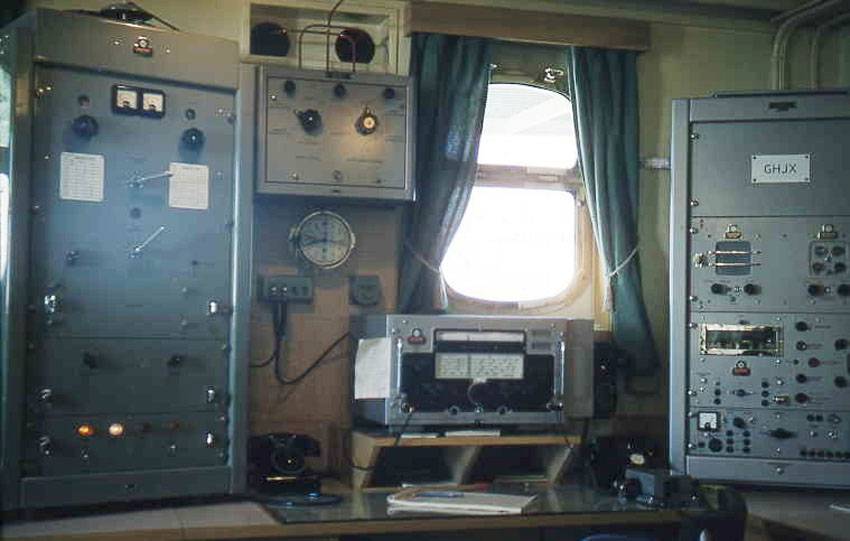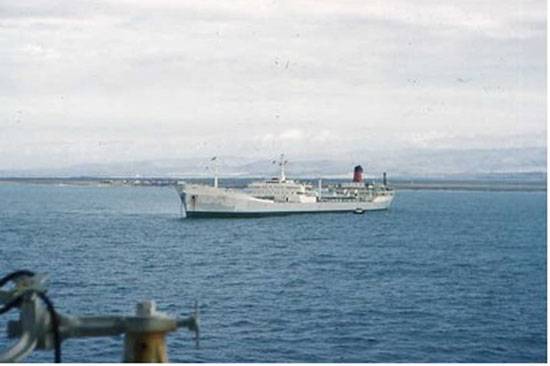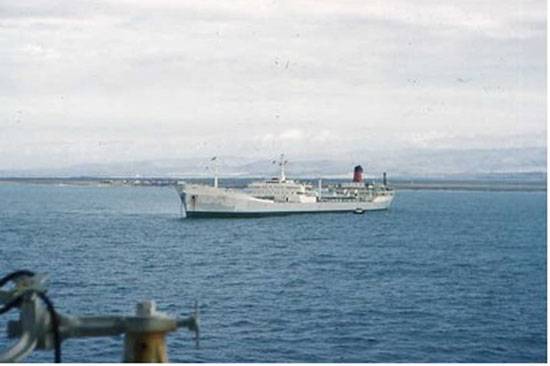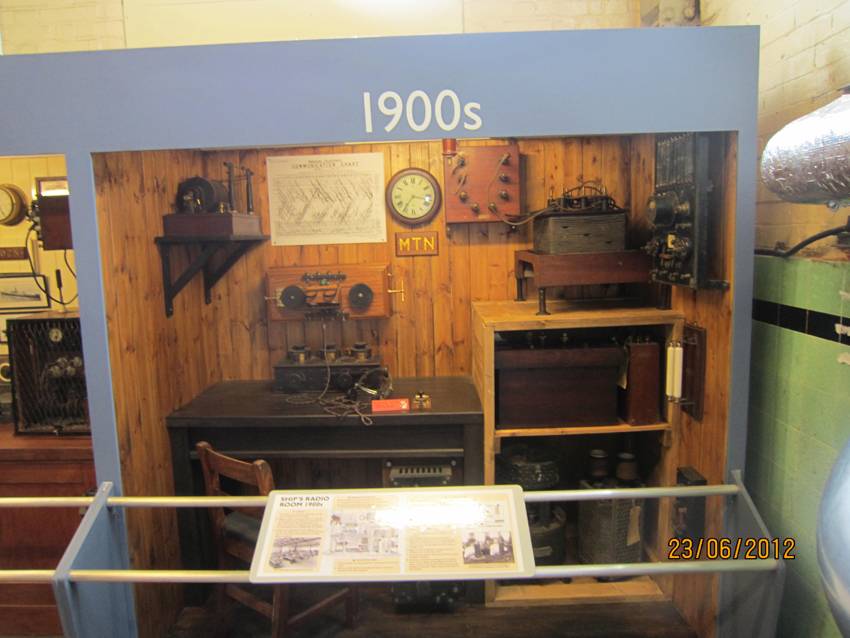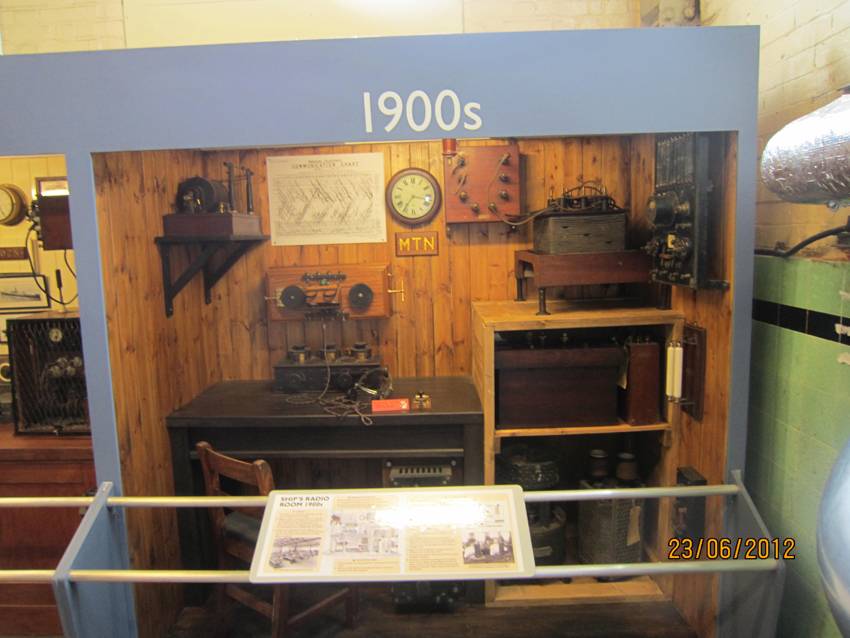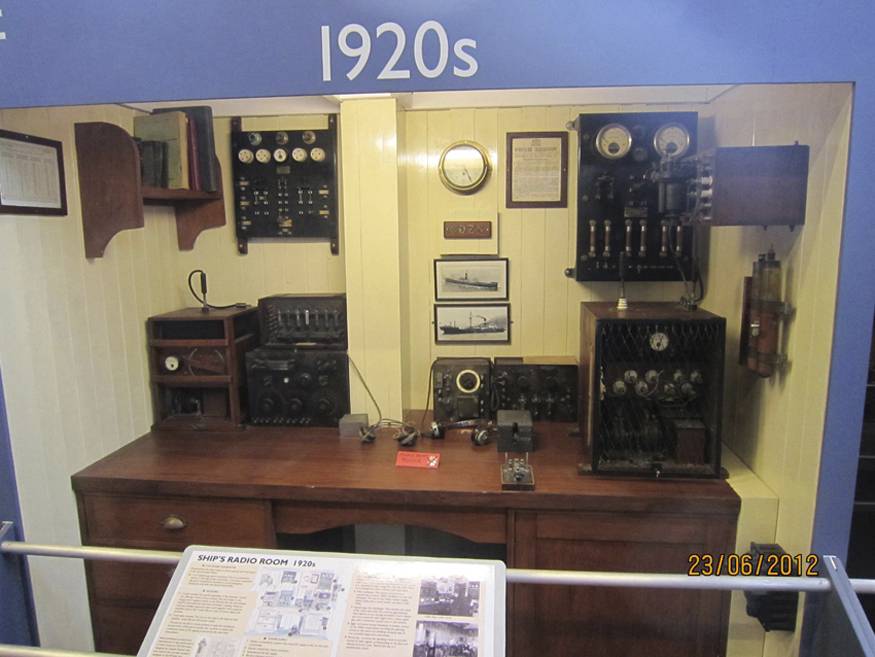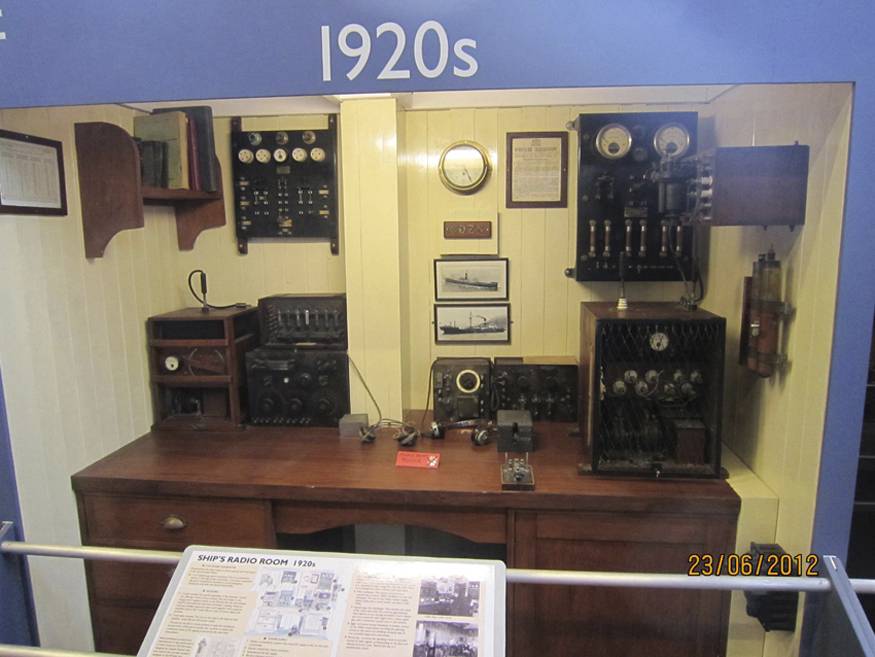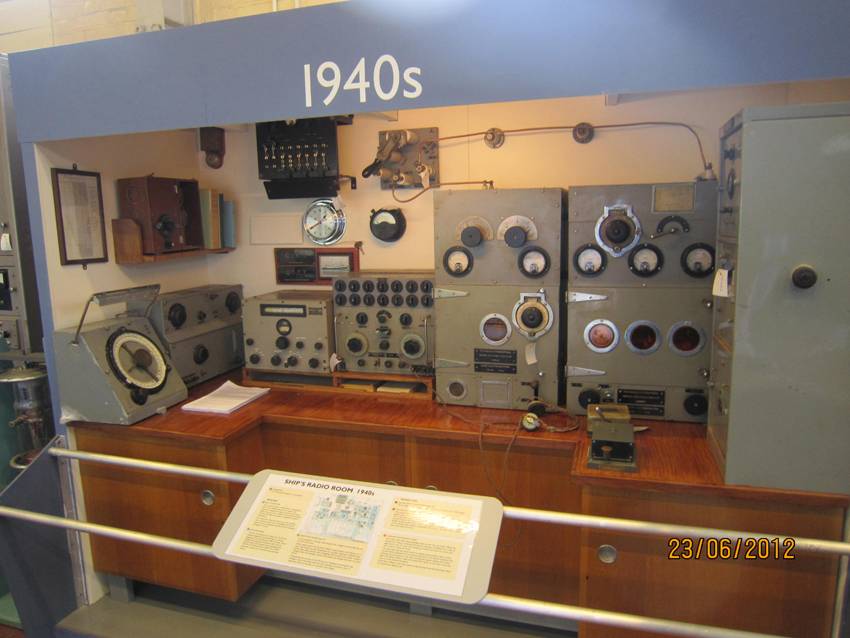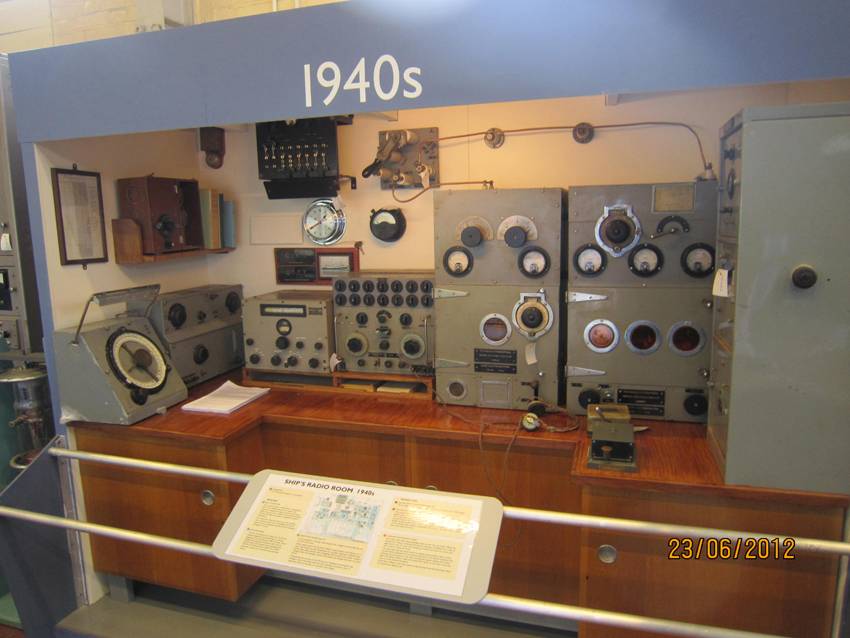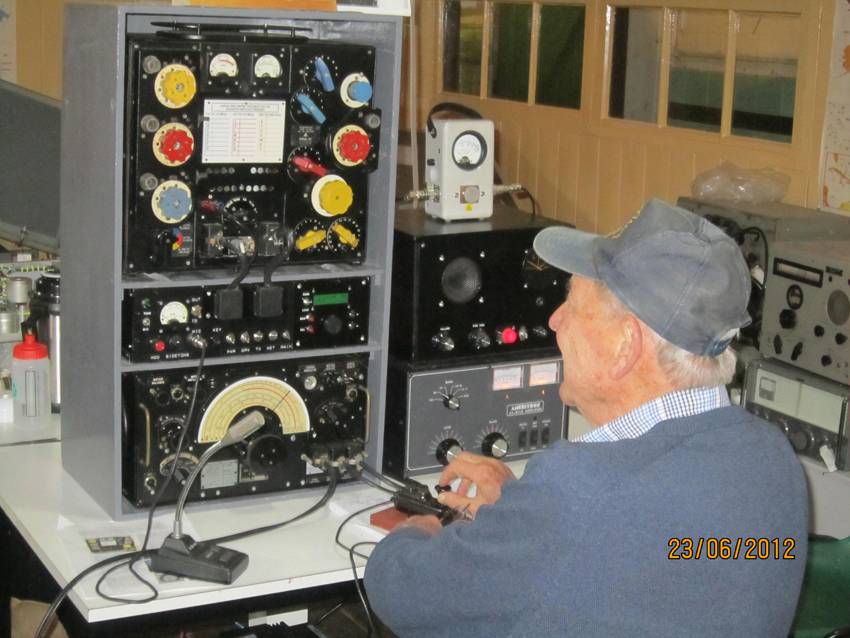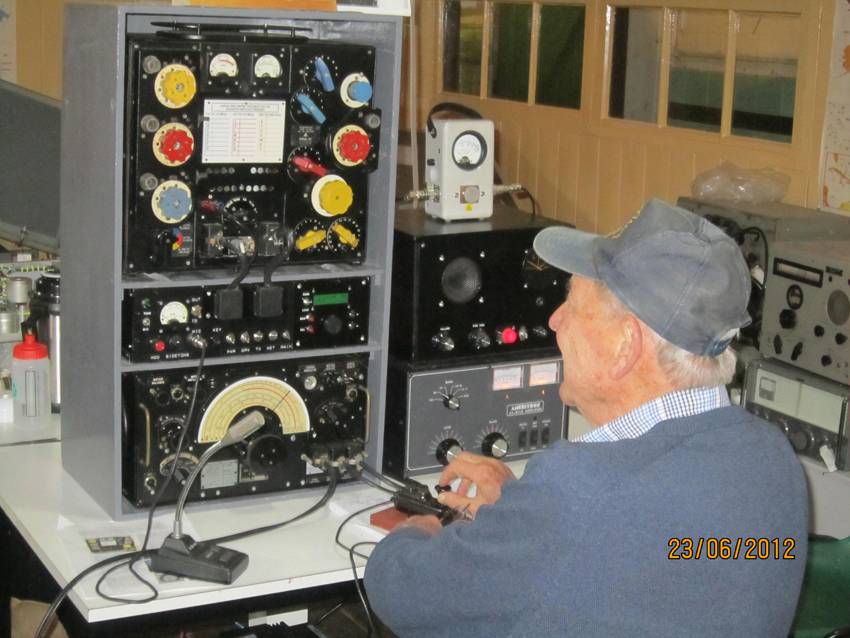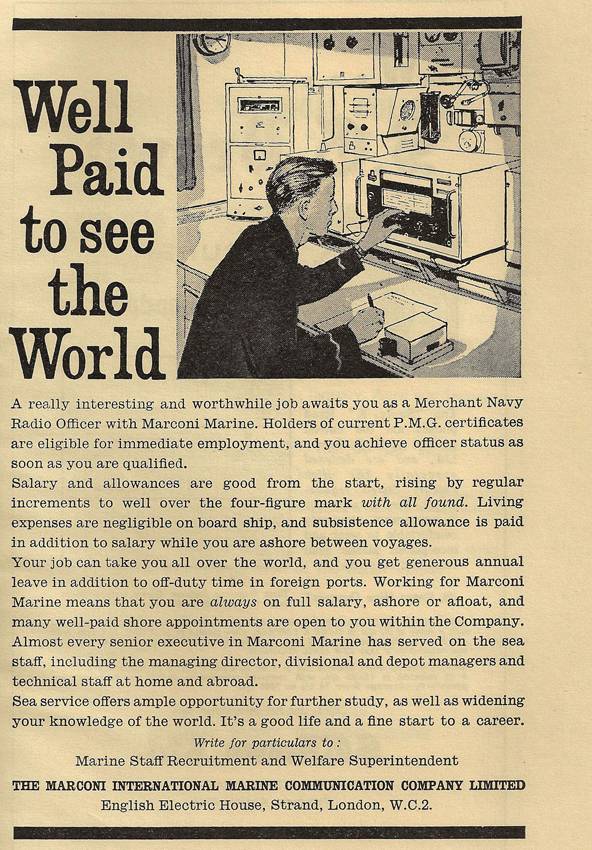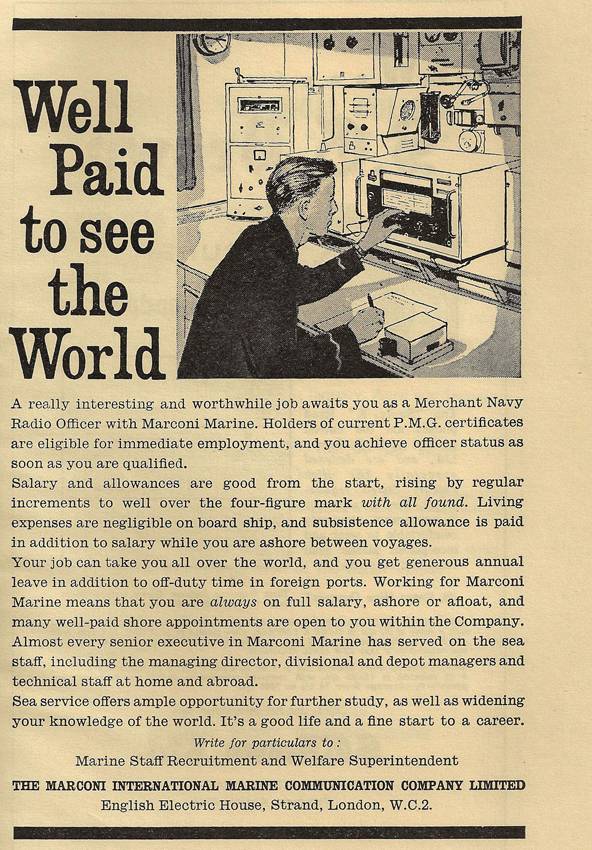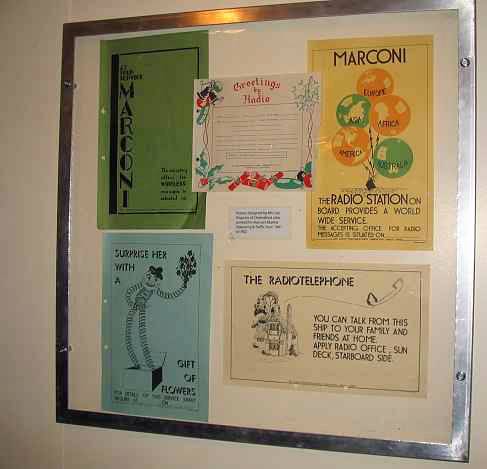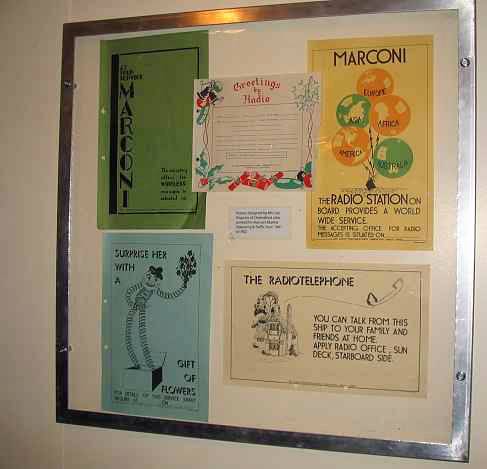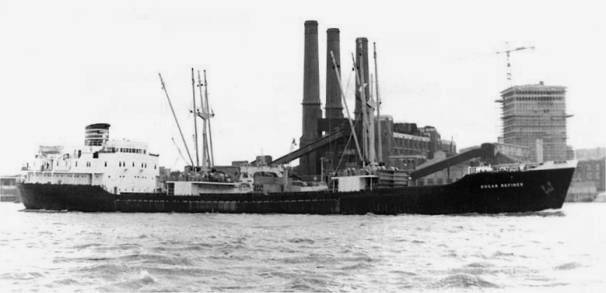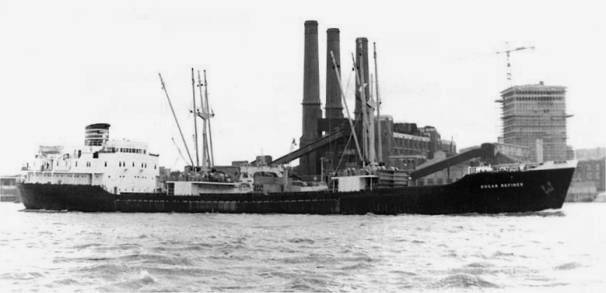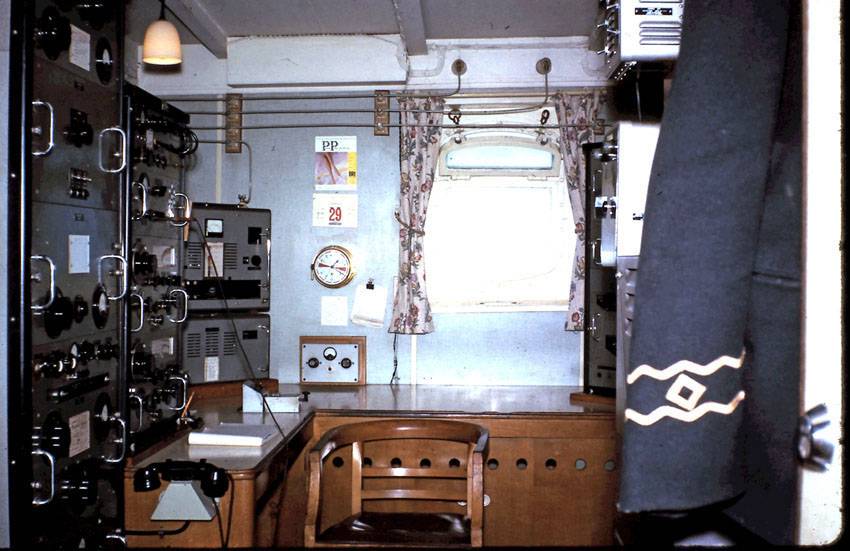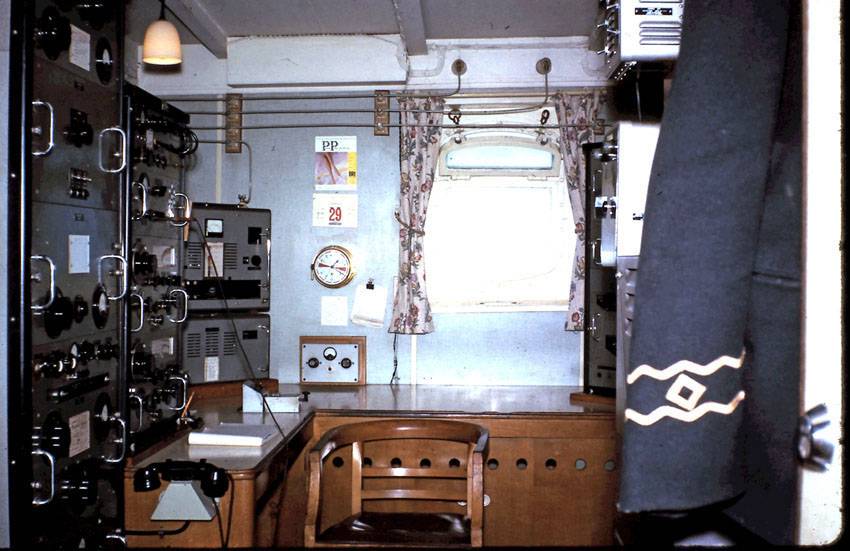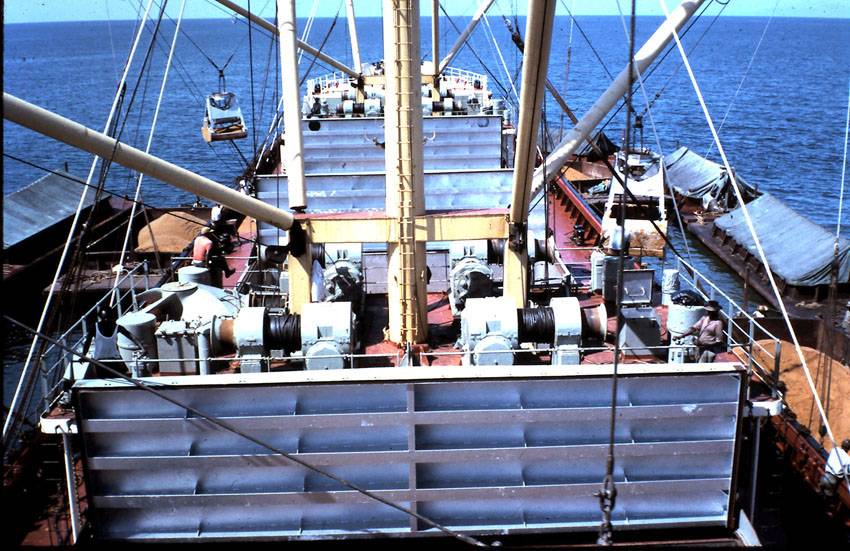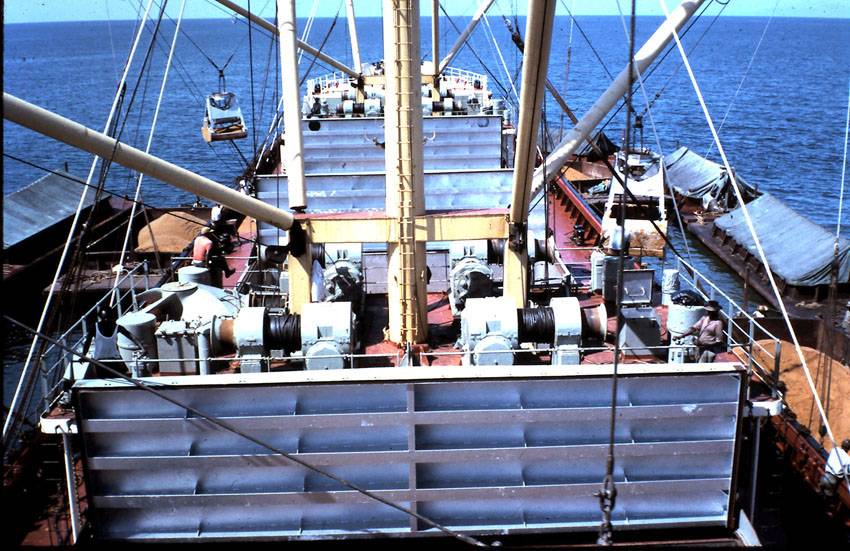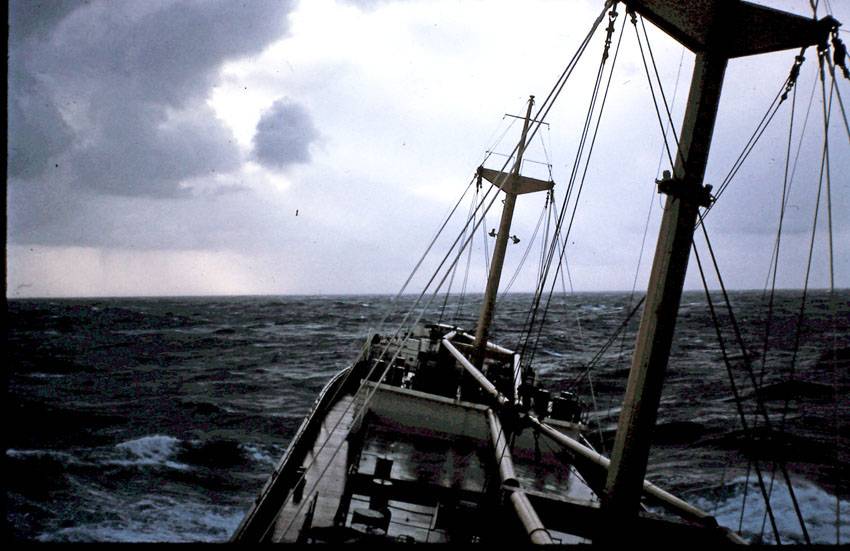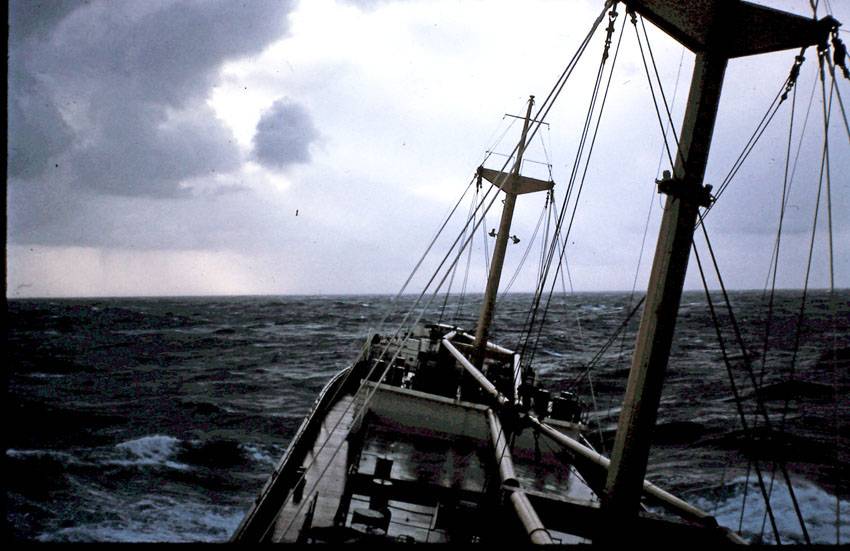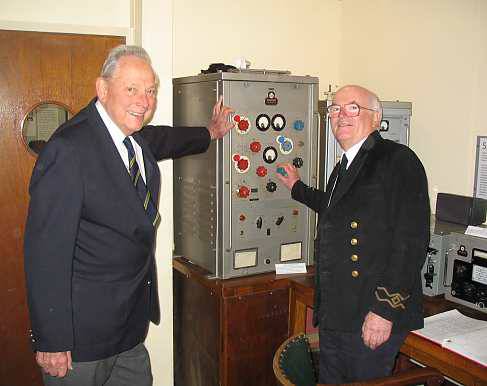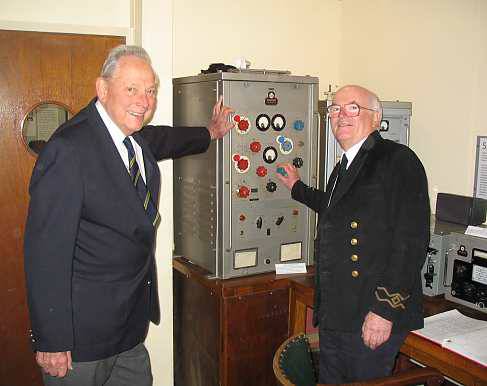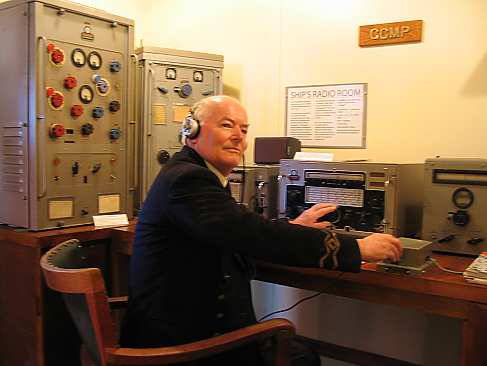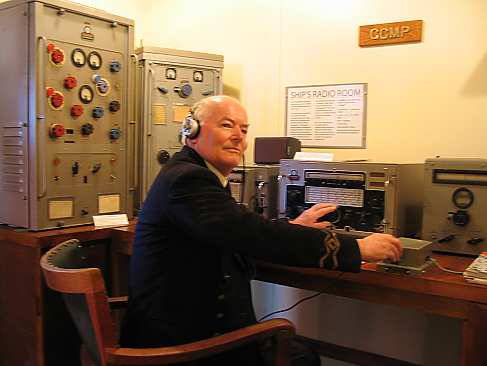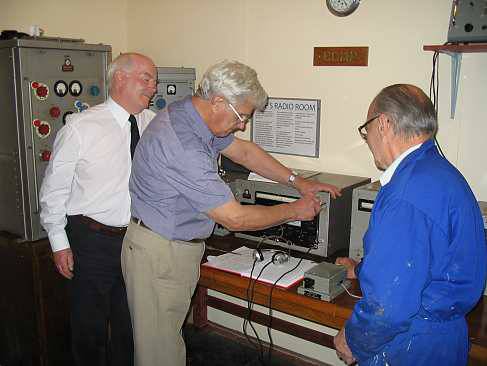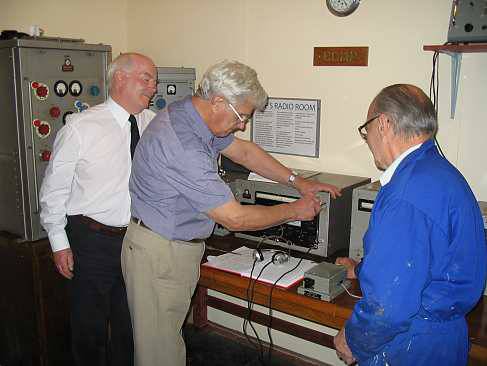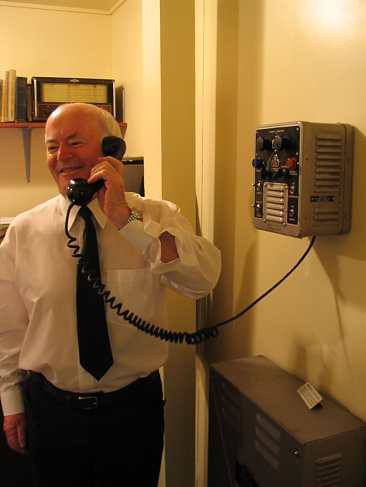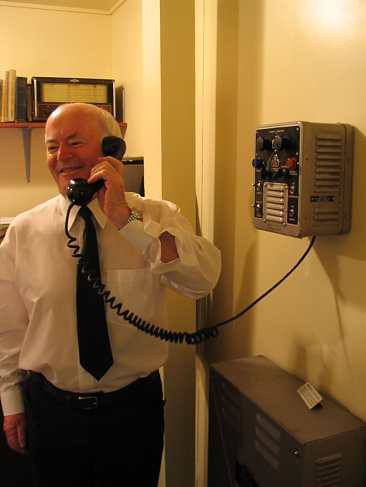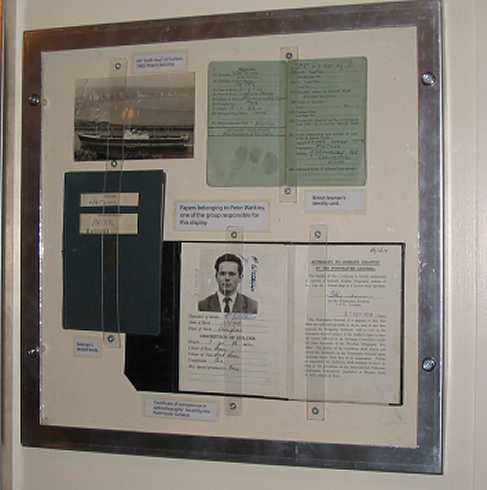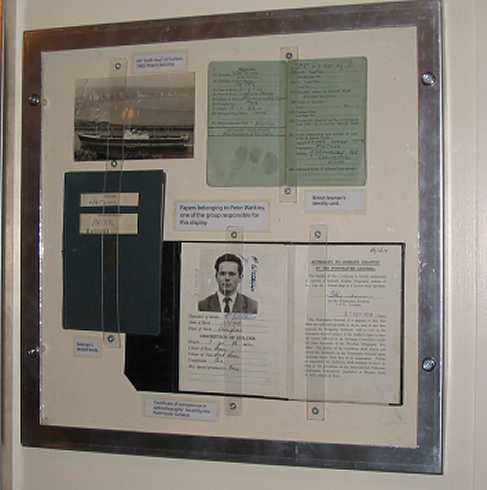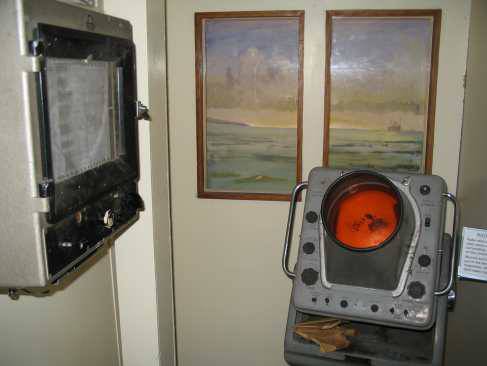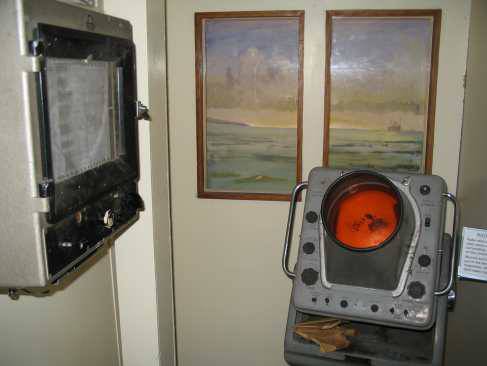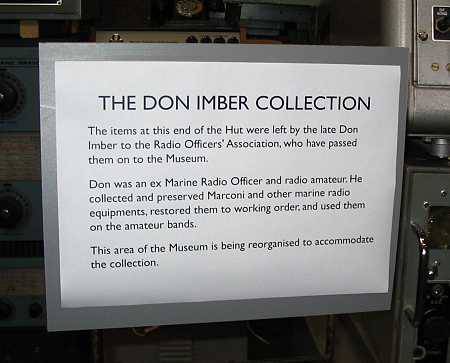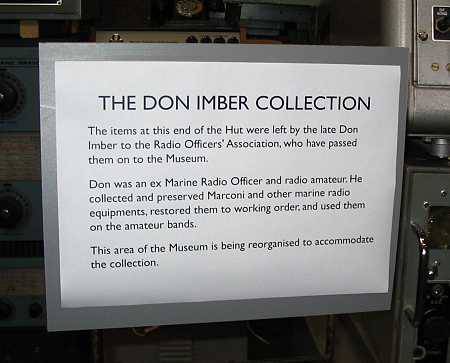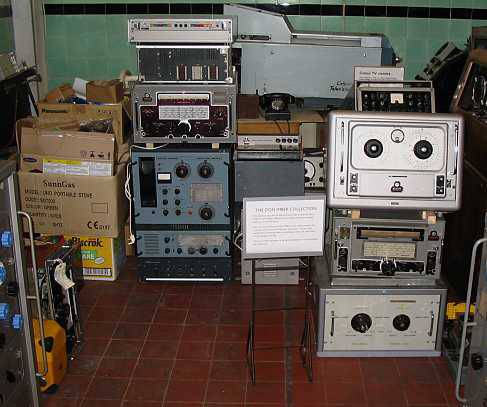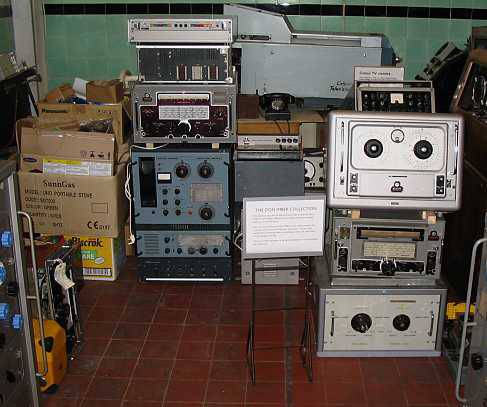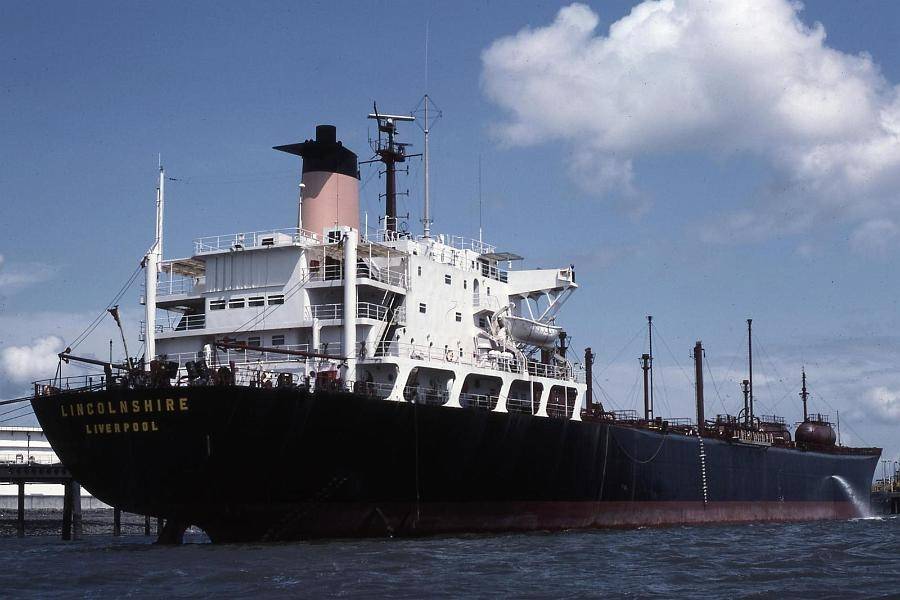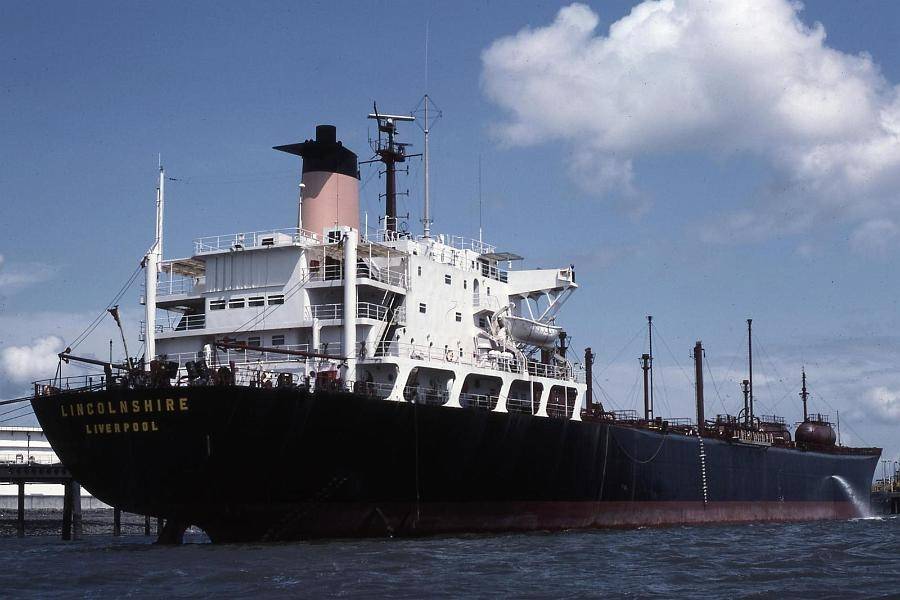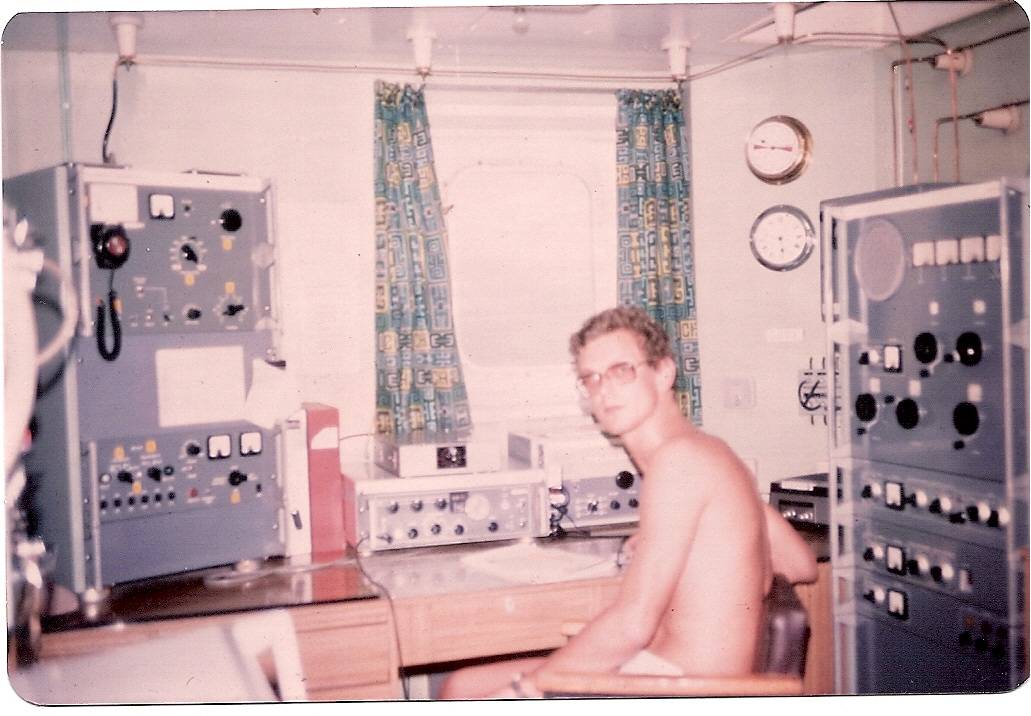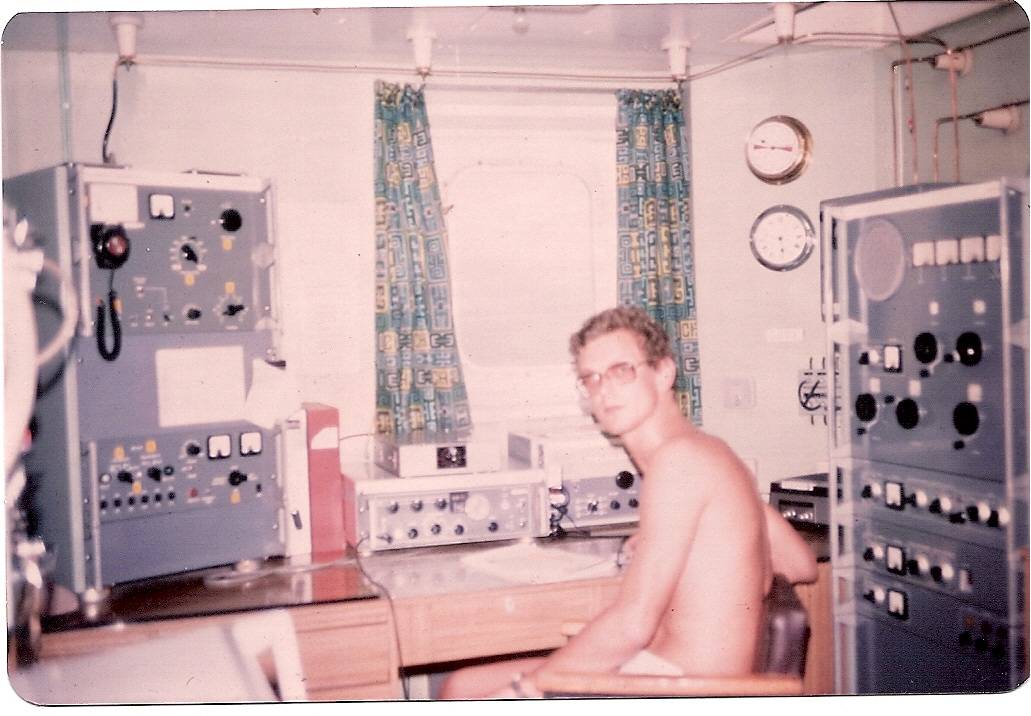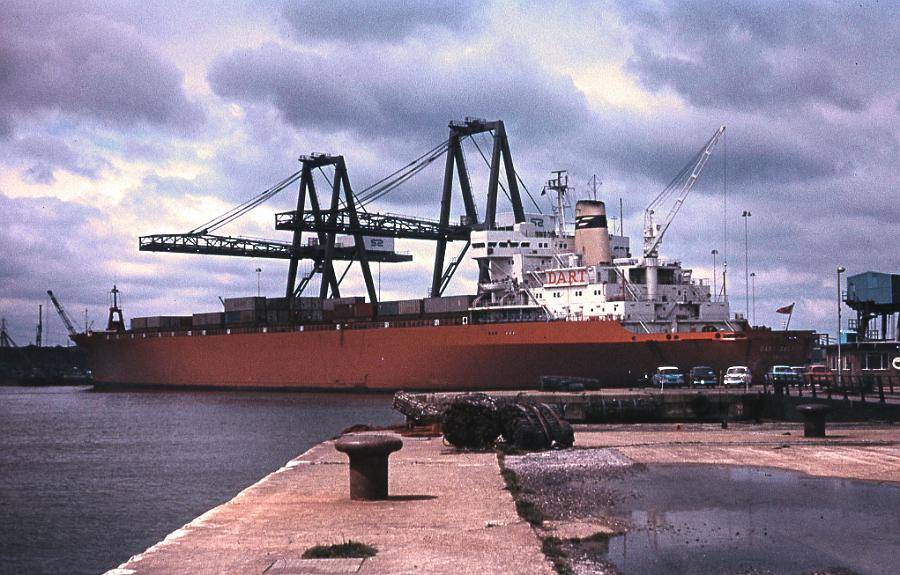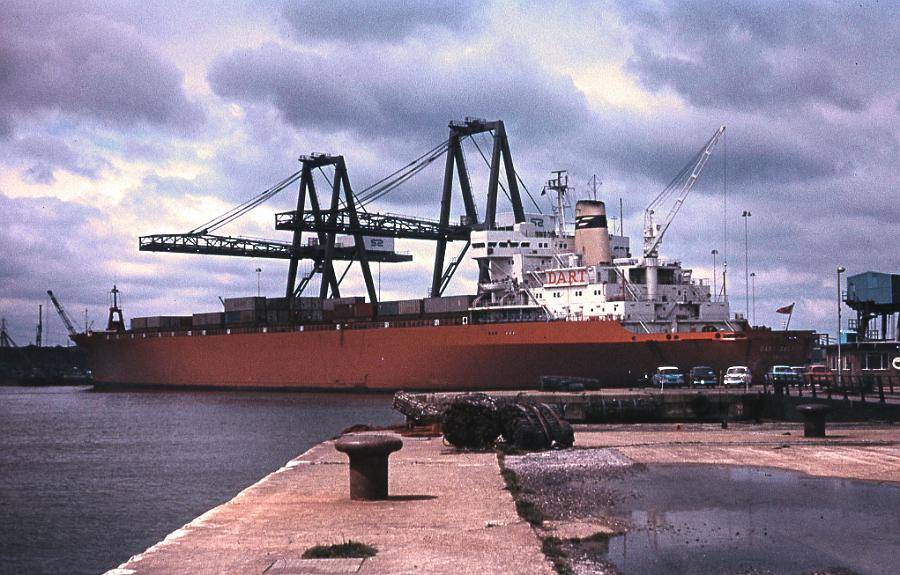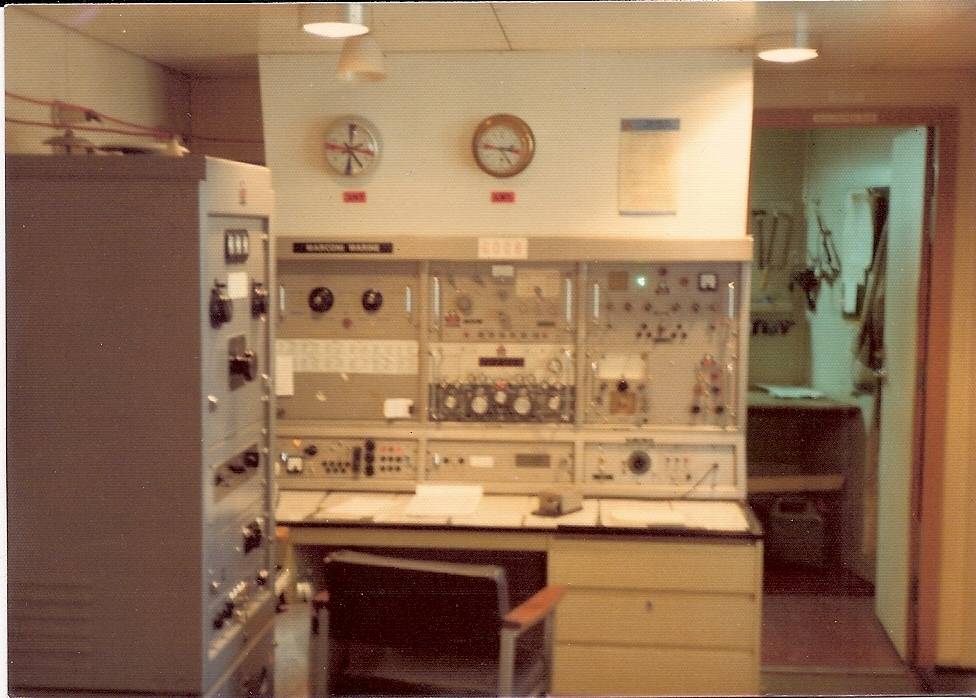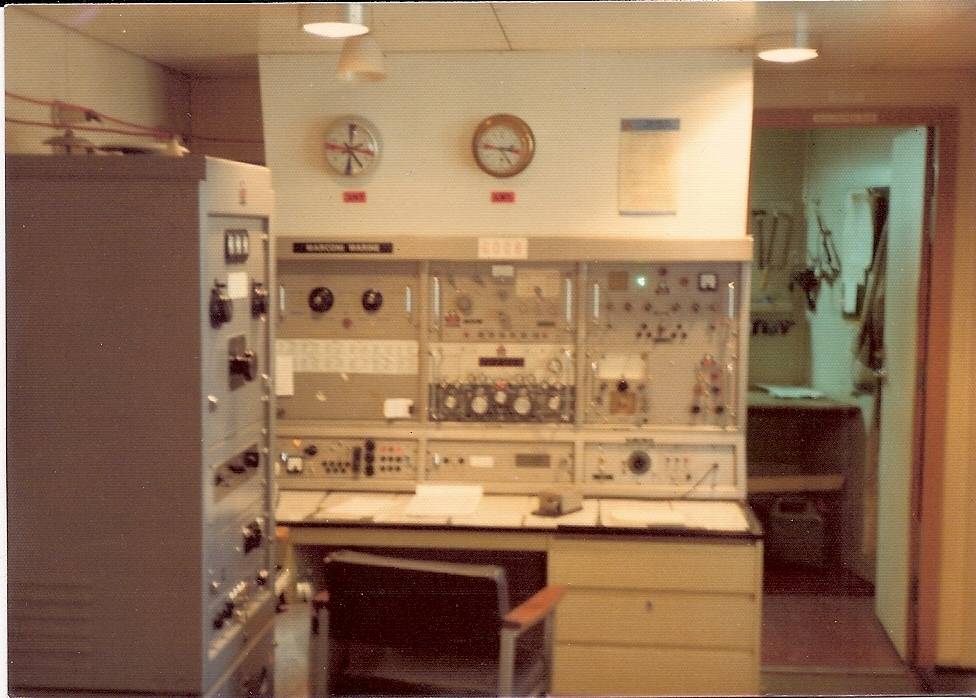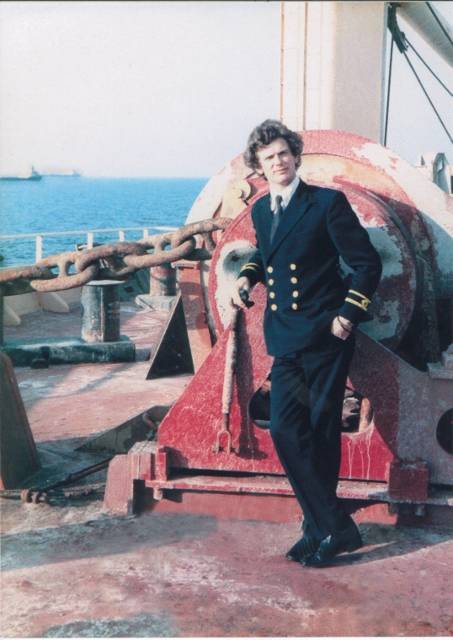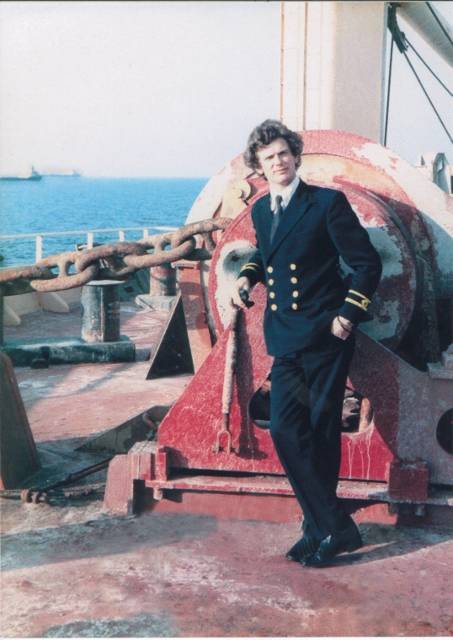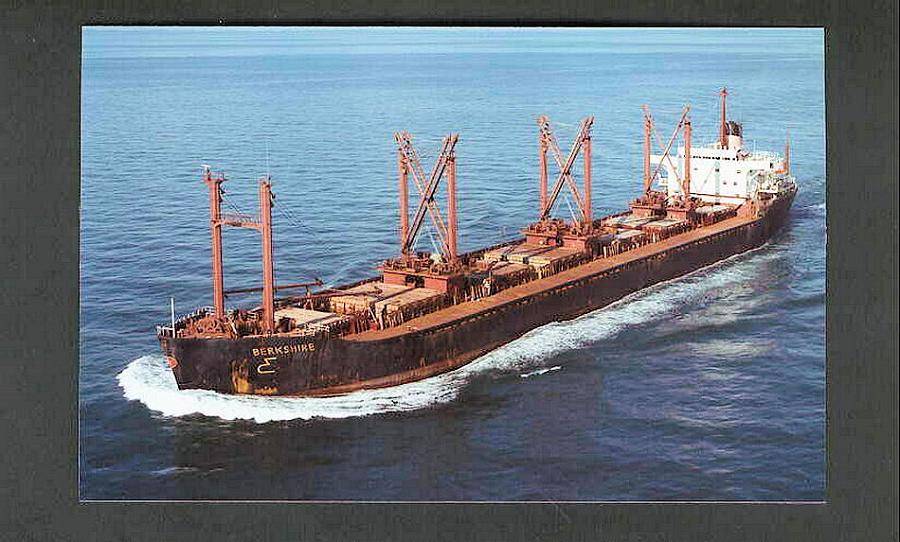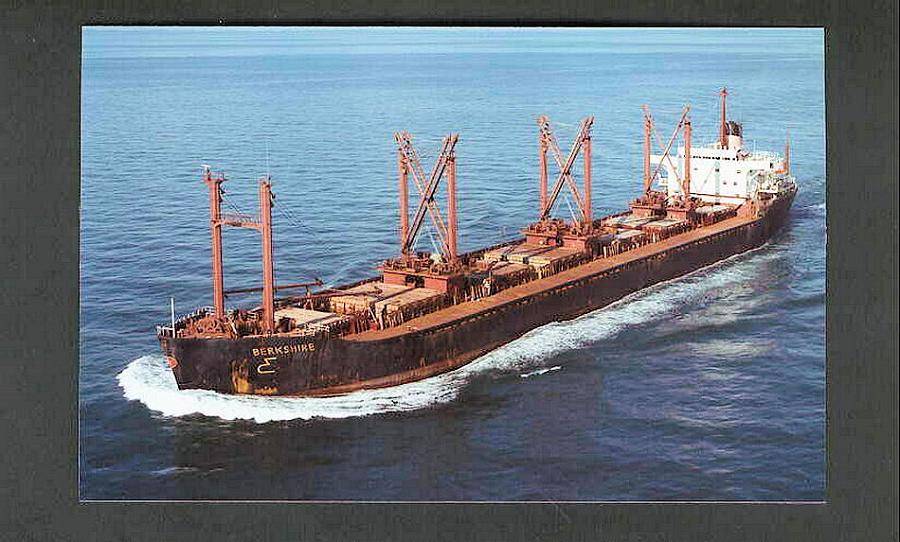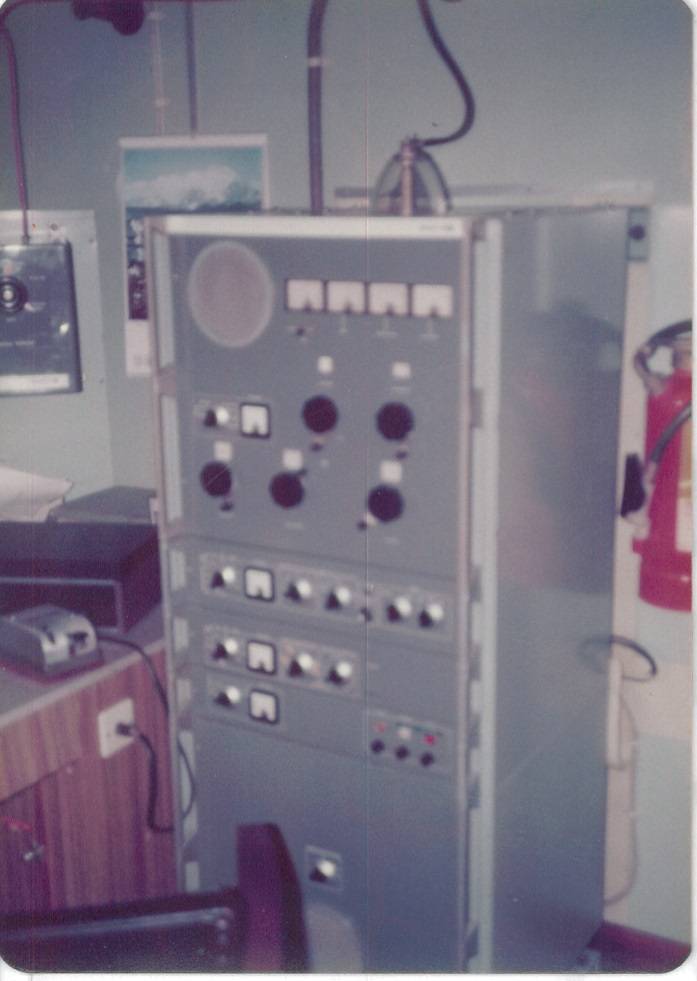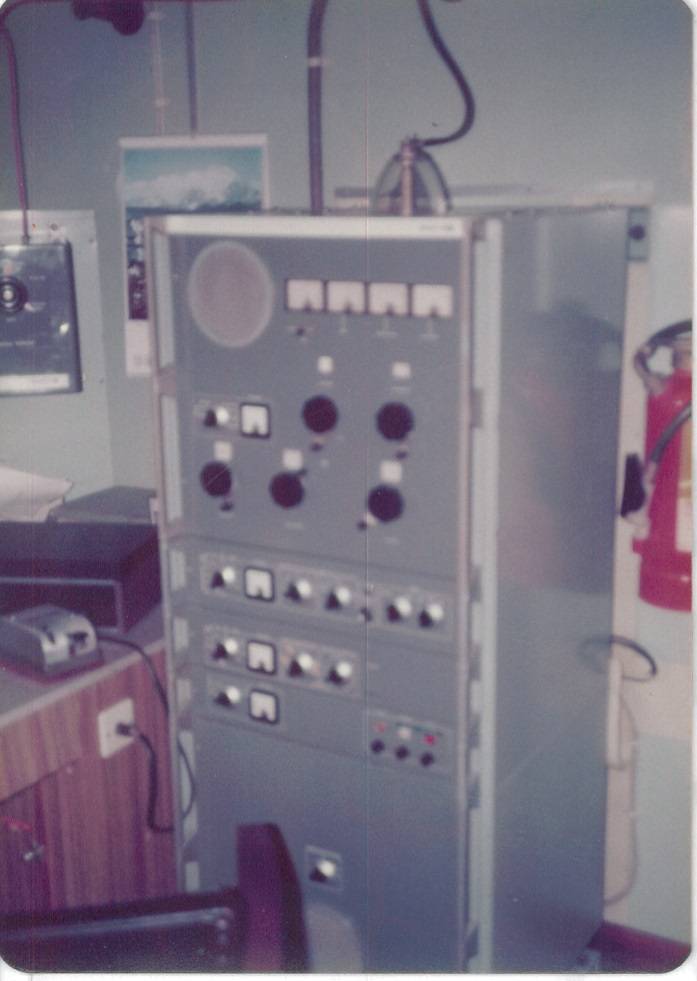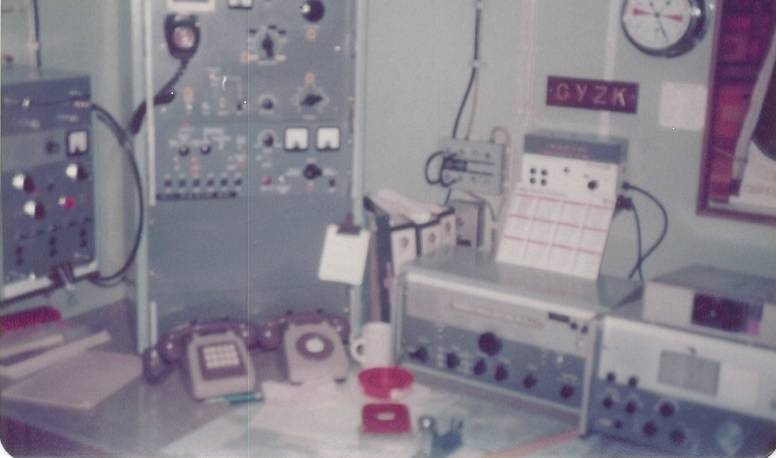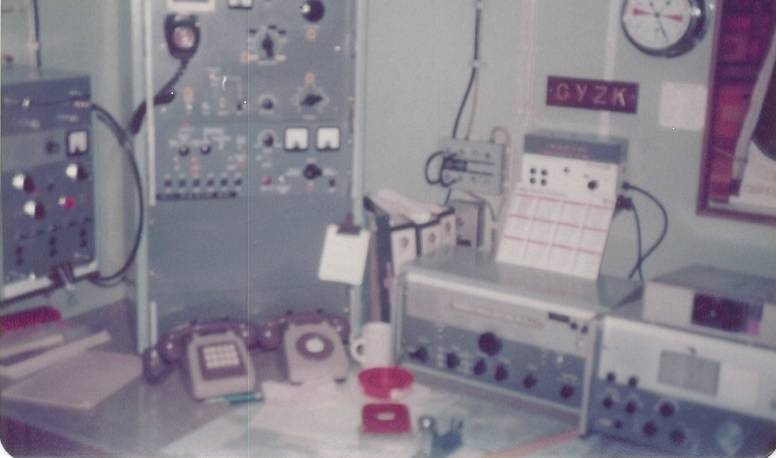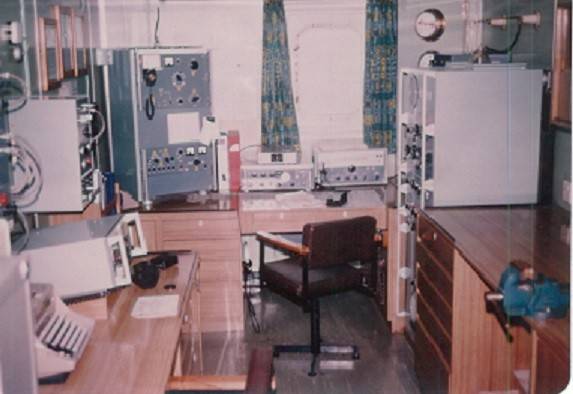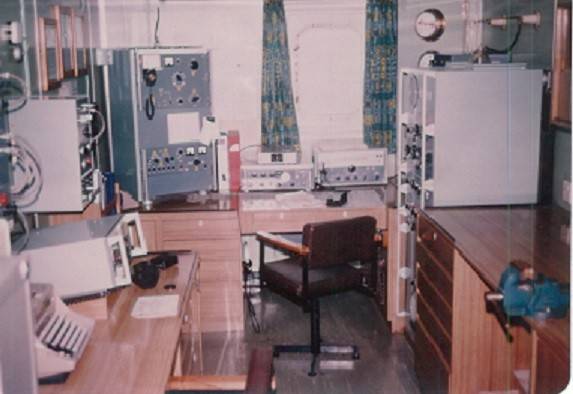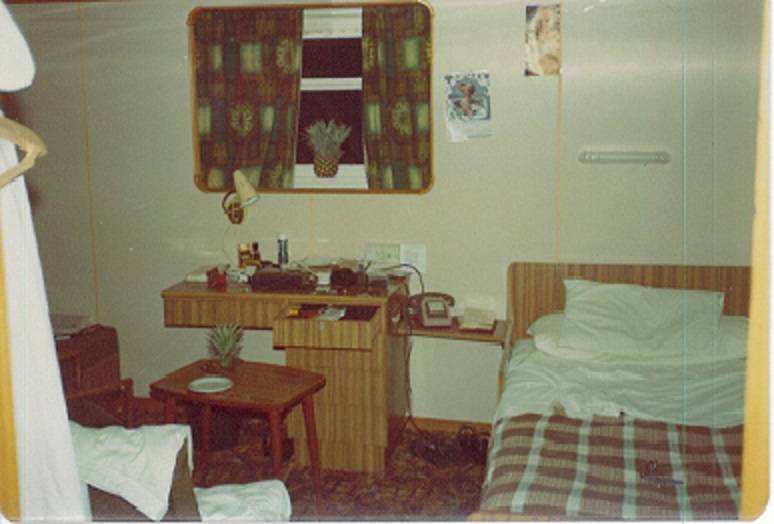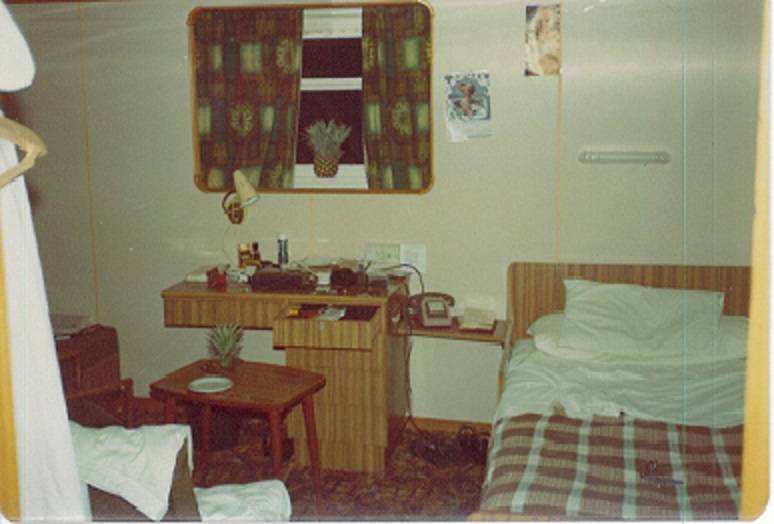 Museum Marconi New Street 1900s
Museum Marconi New Street 1920s
Museum Marconi New Street 1940s
Museum Marconi New Street aeronautical
Loading Sugar in Trinidad
DART AMERICA/GOOB Radio Room – workshop at the rear
GYZK – Main TX – Redifon G341B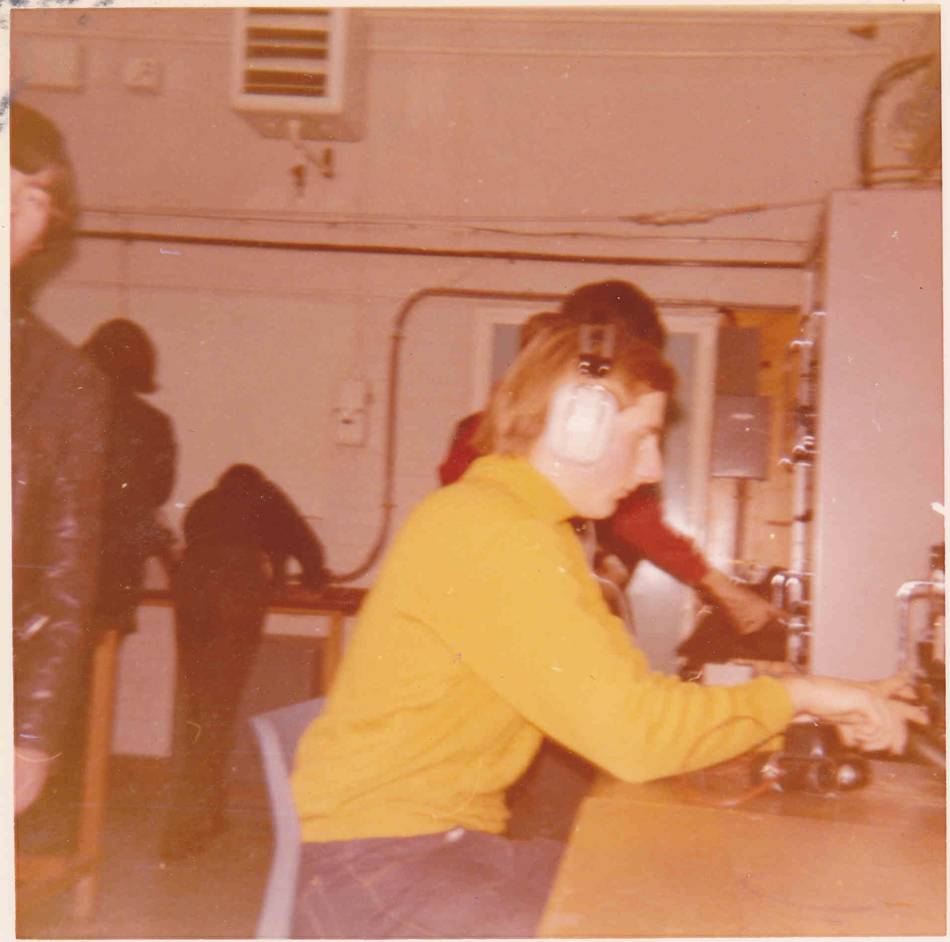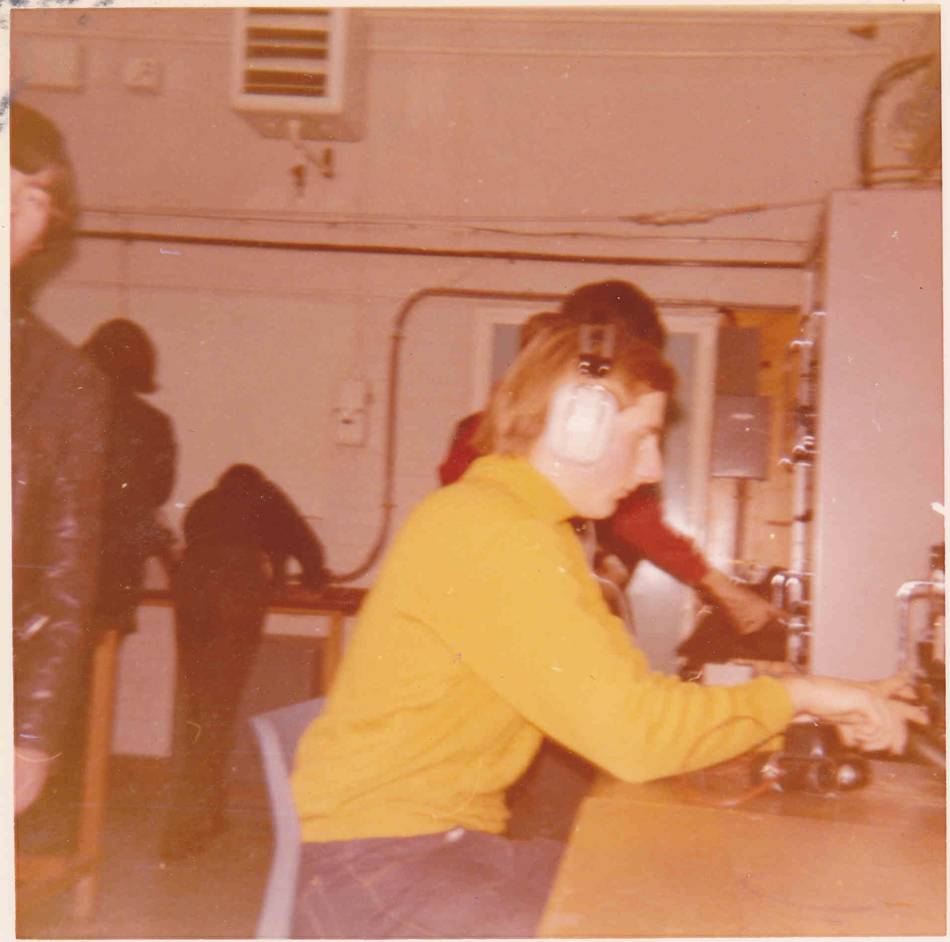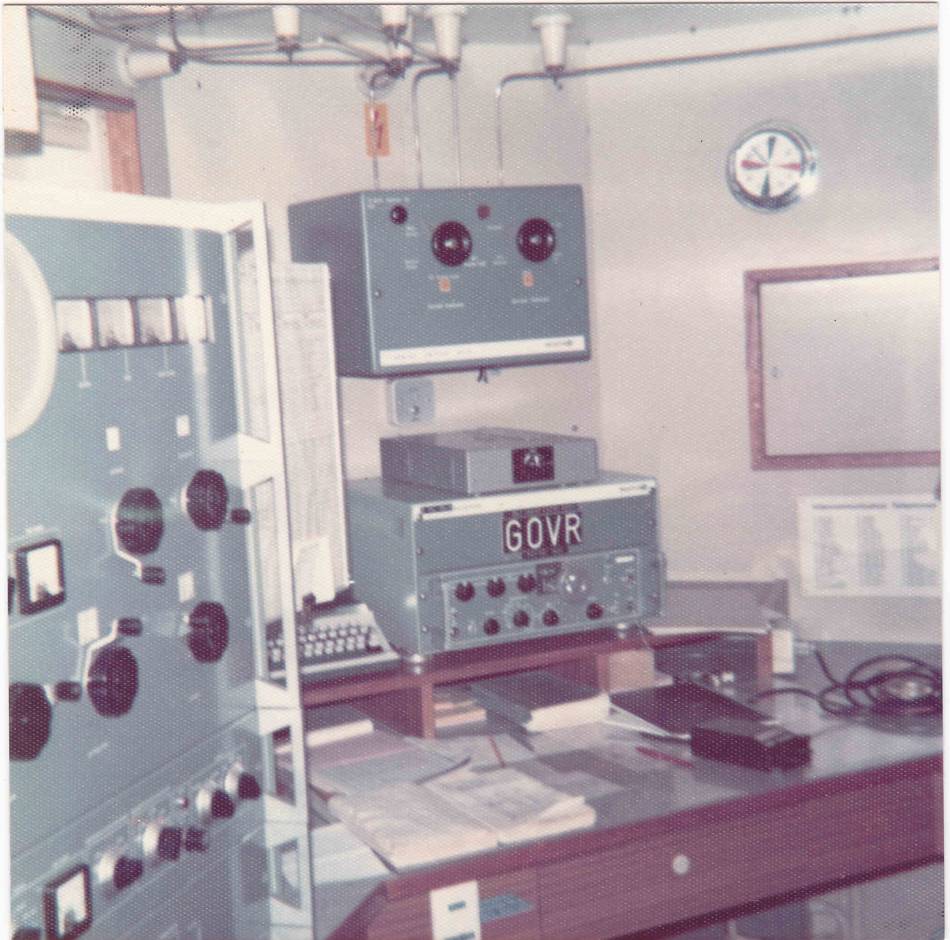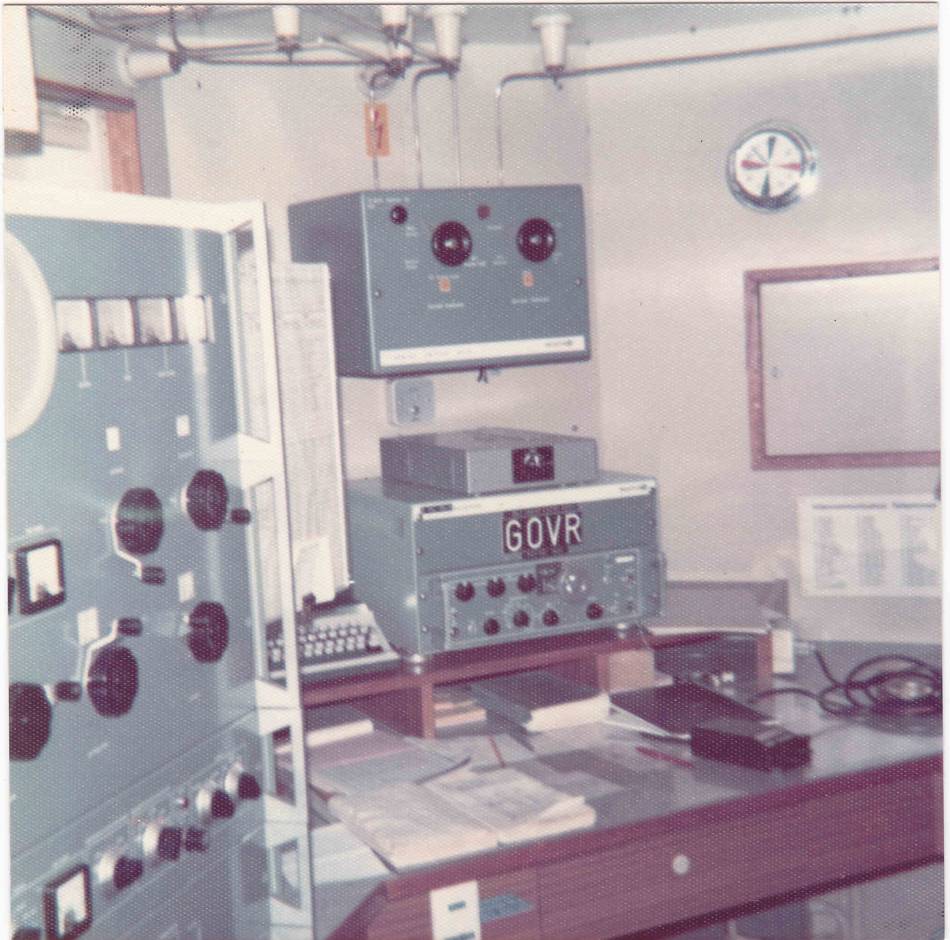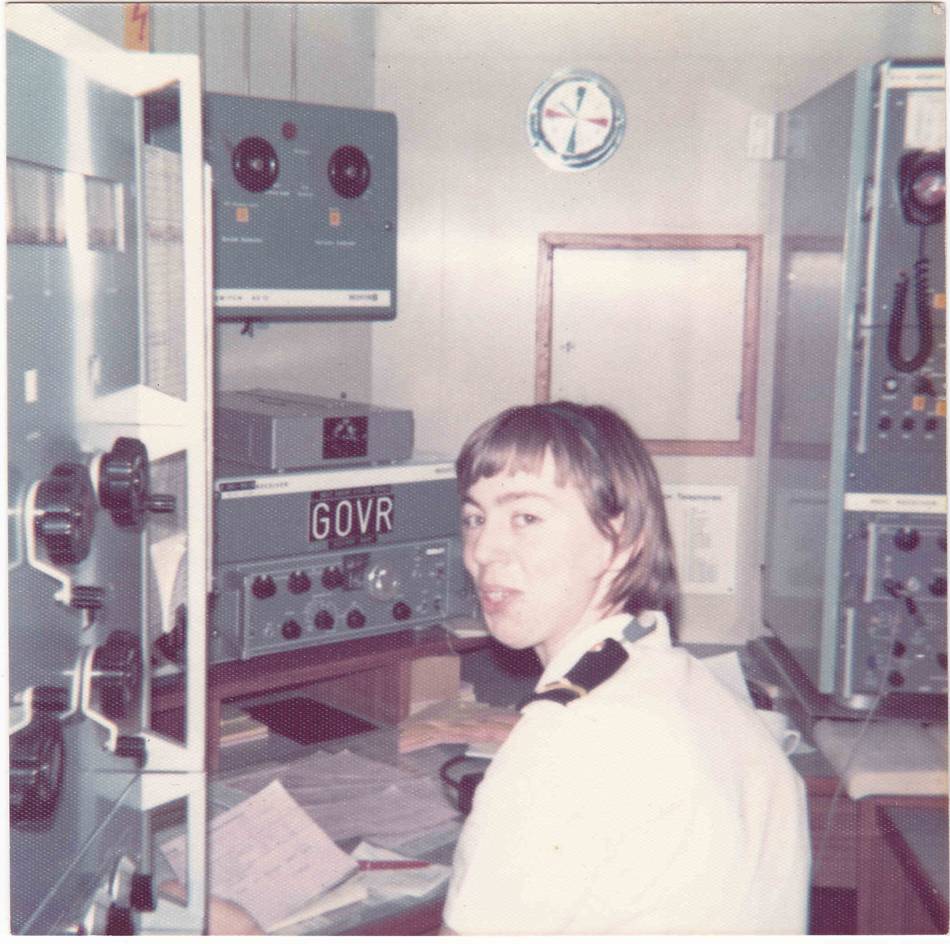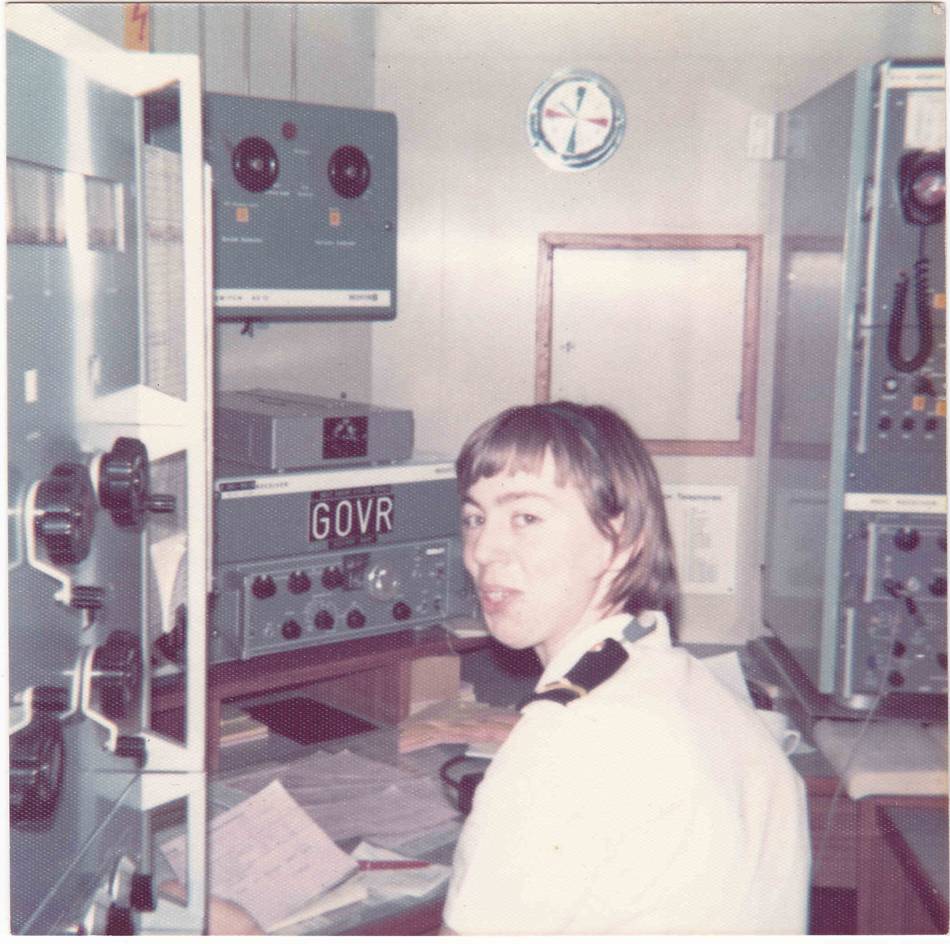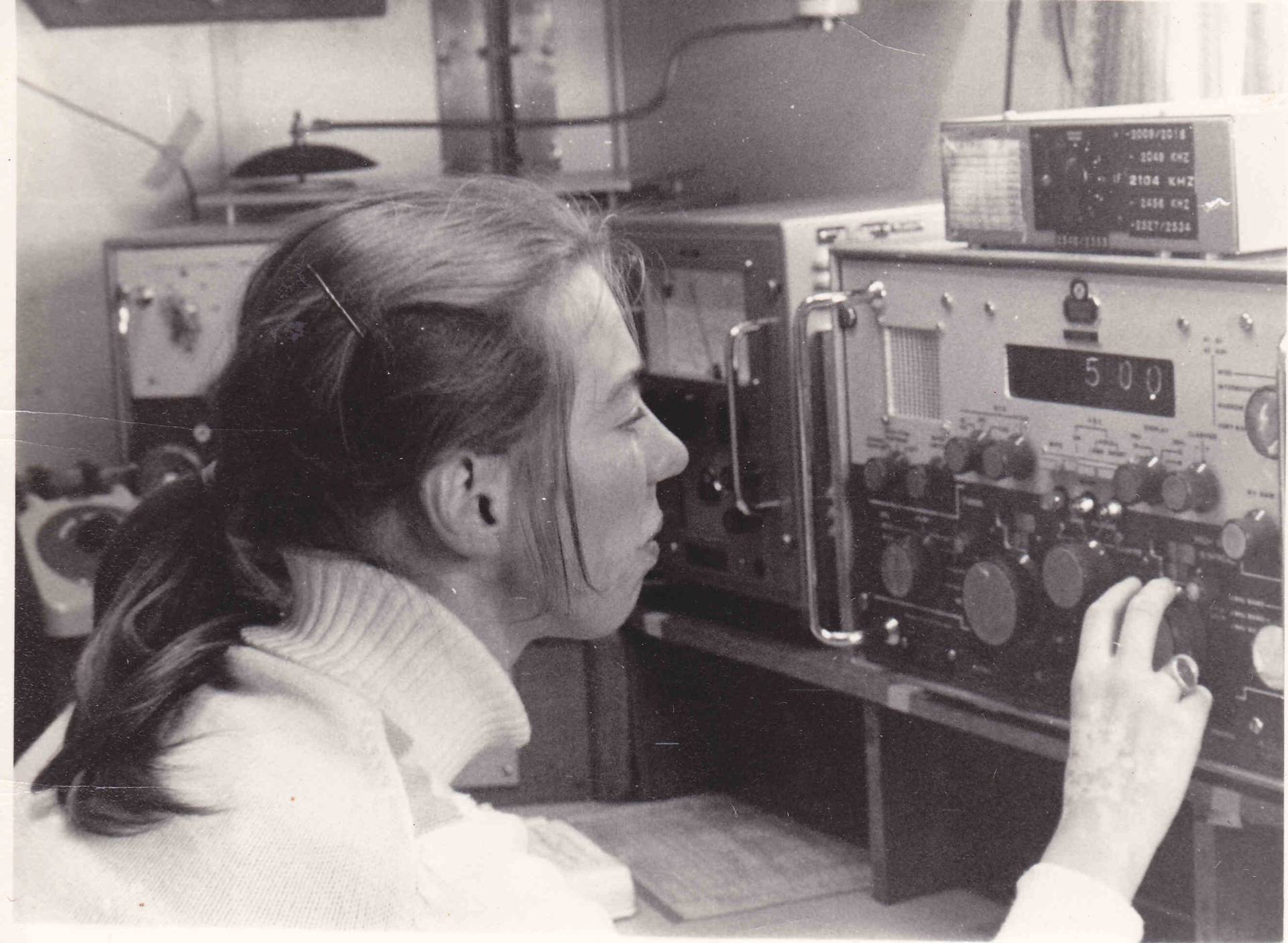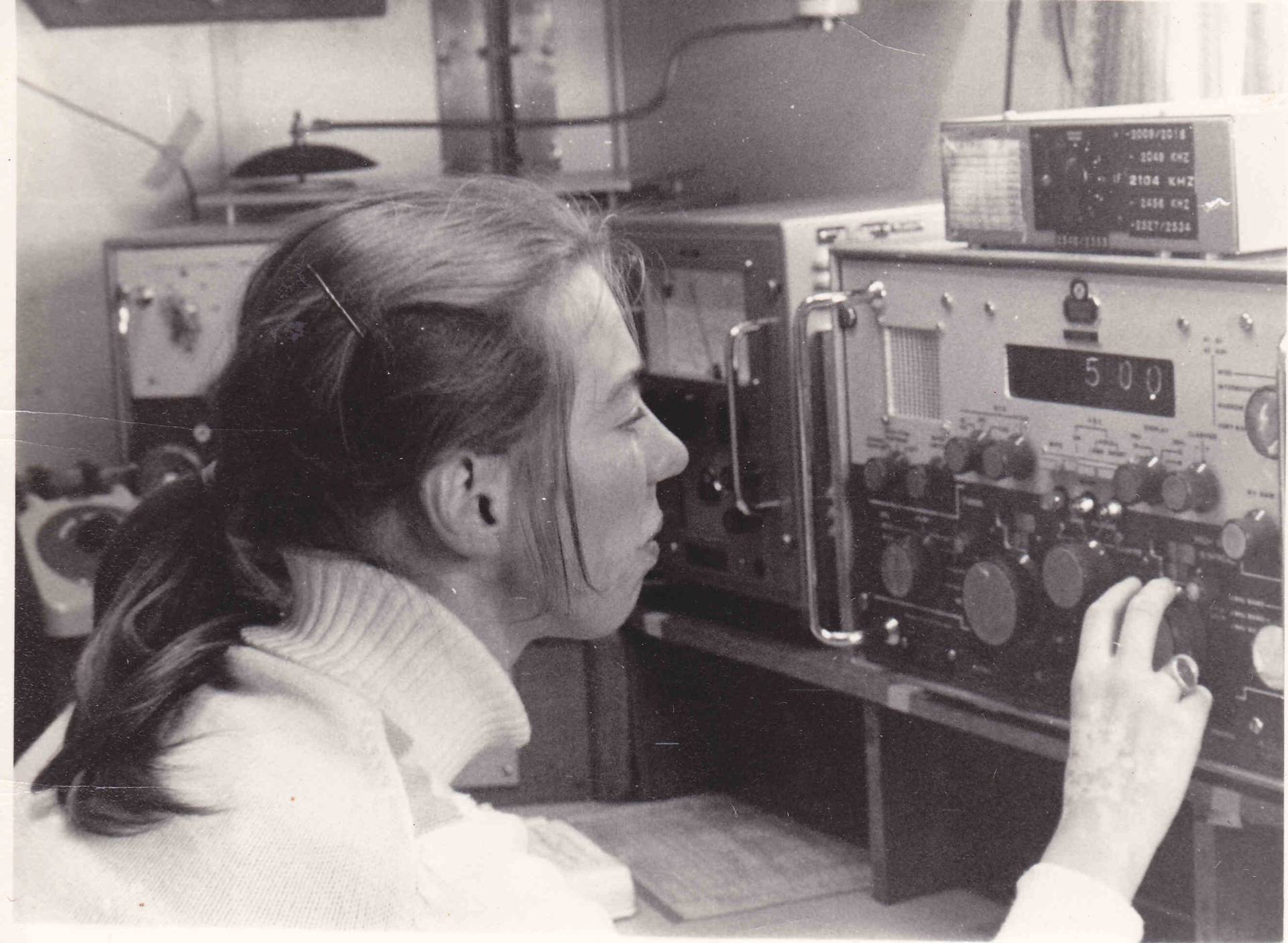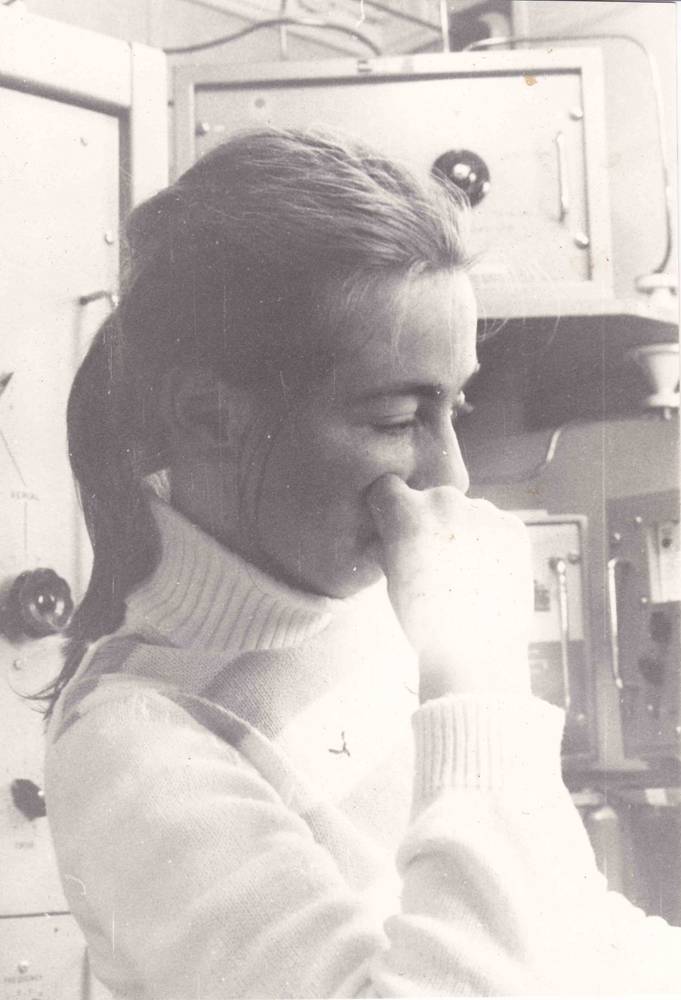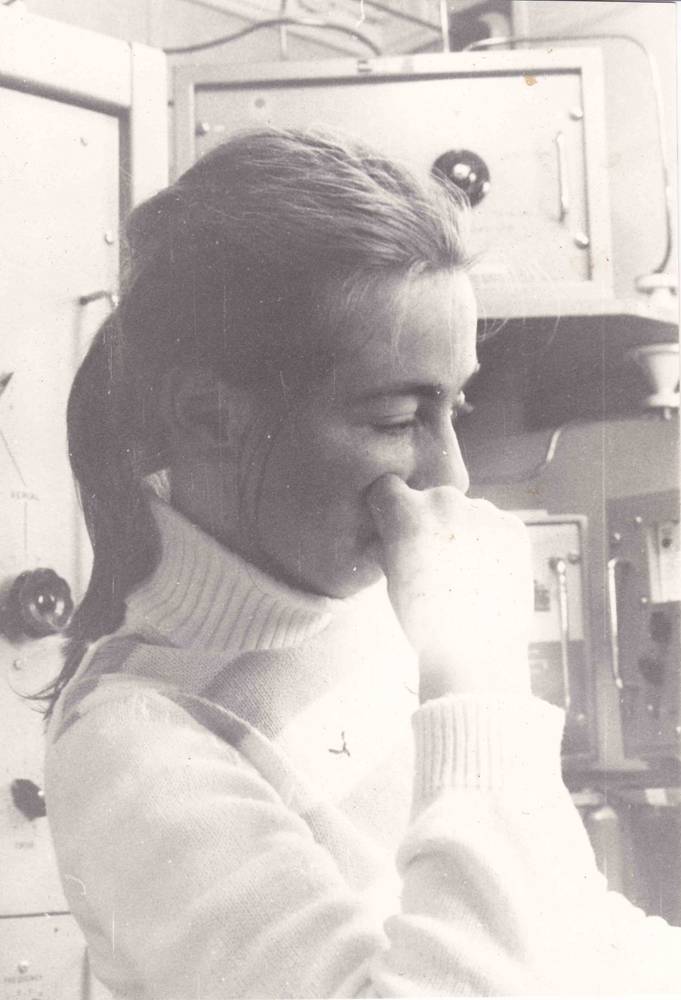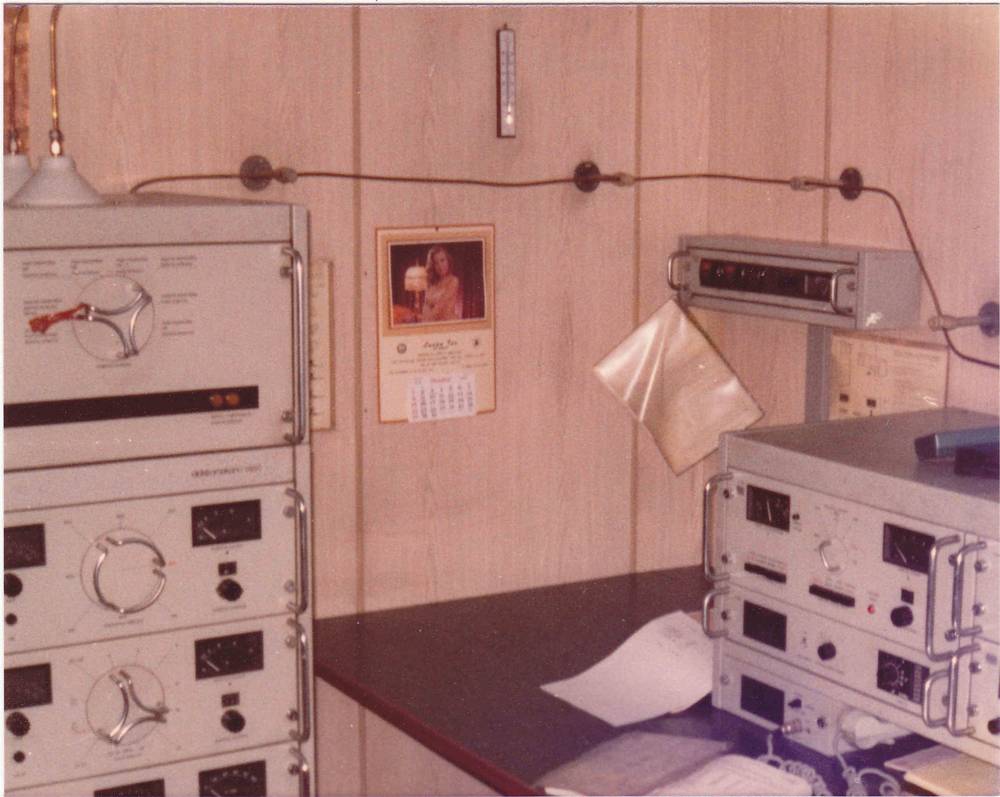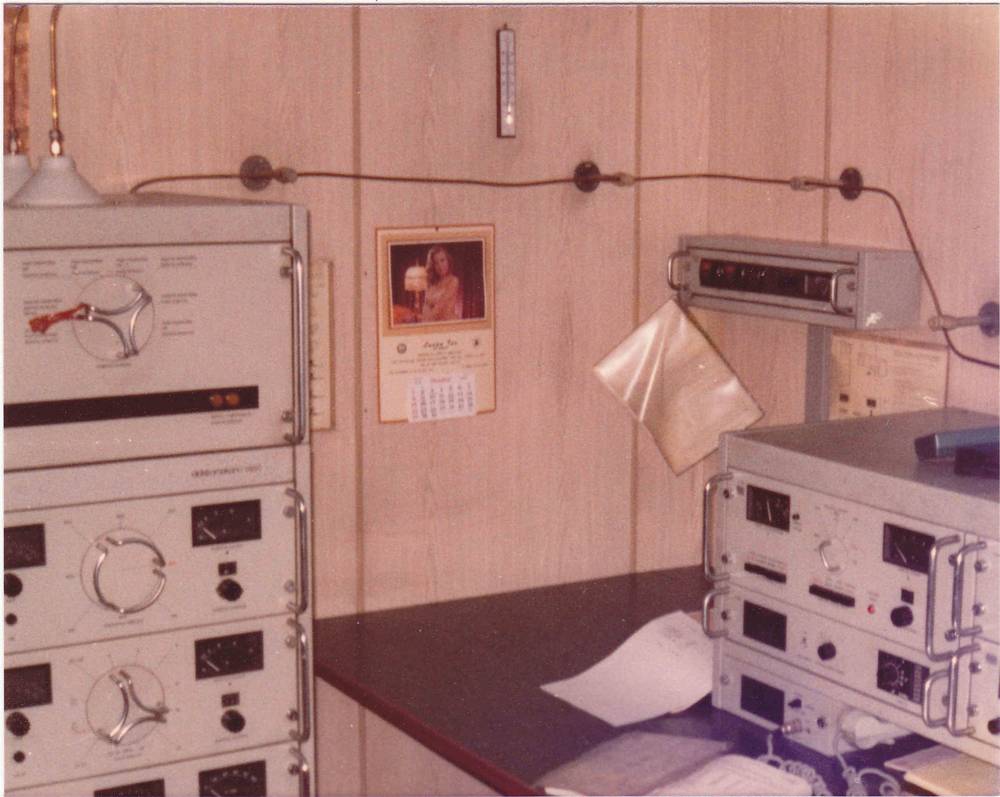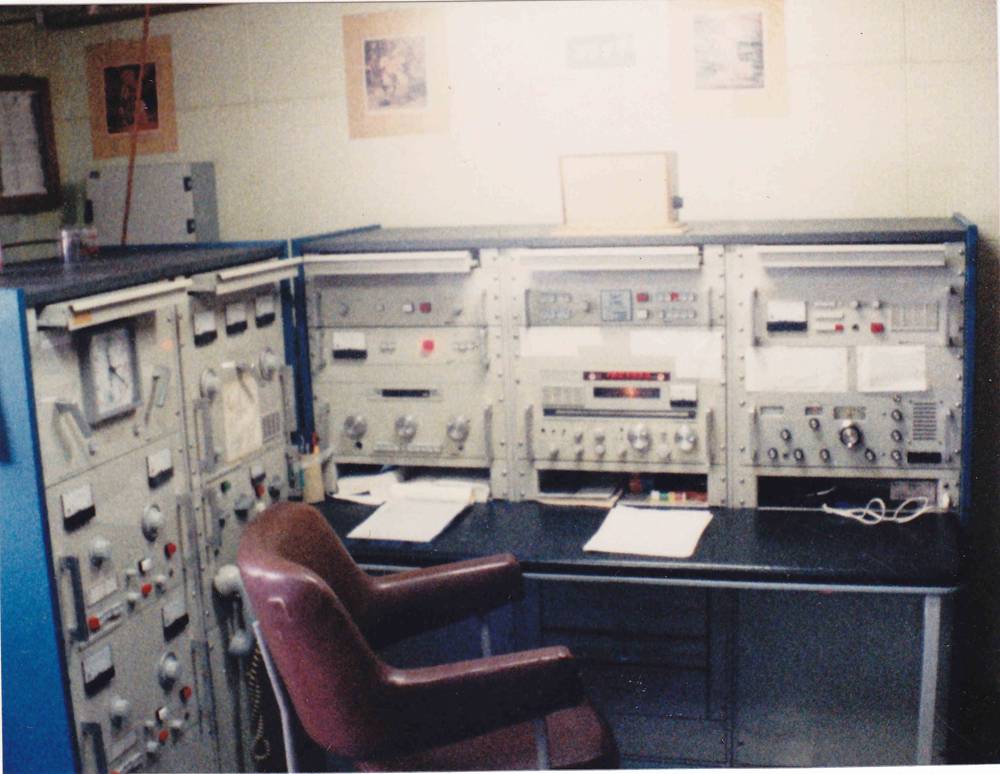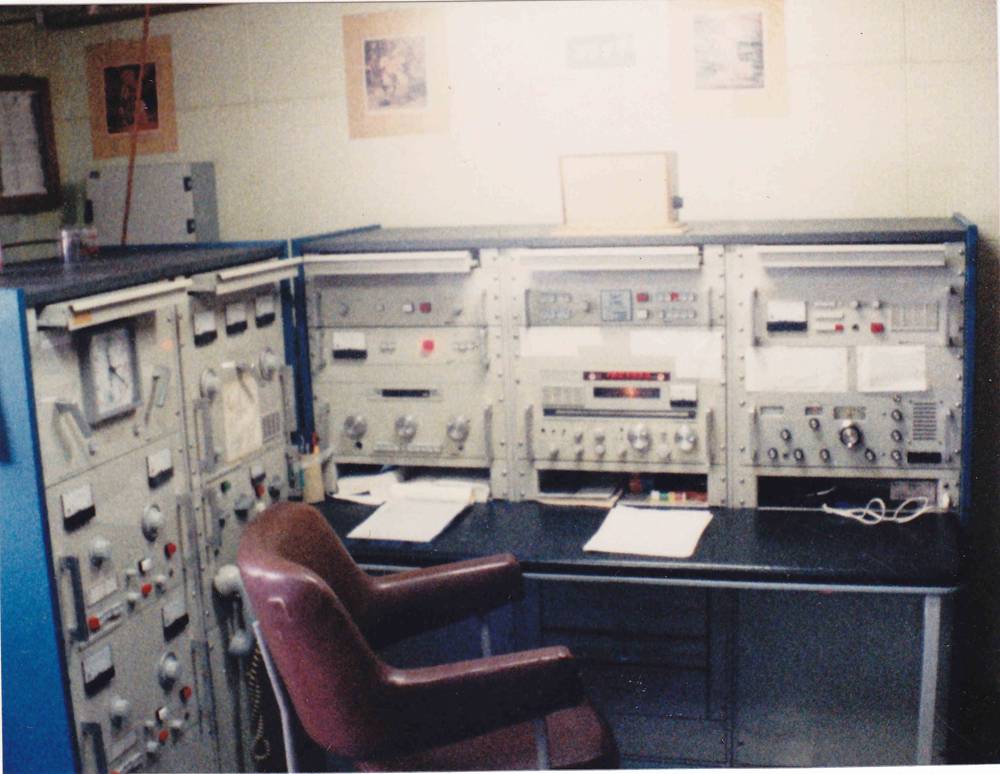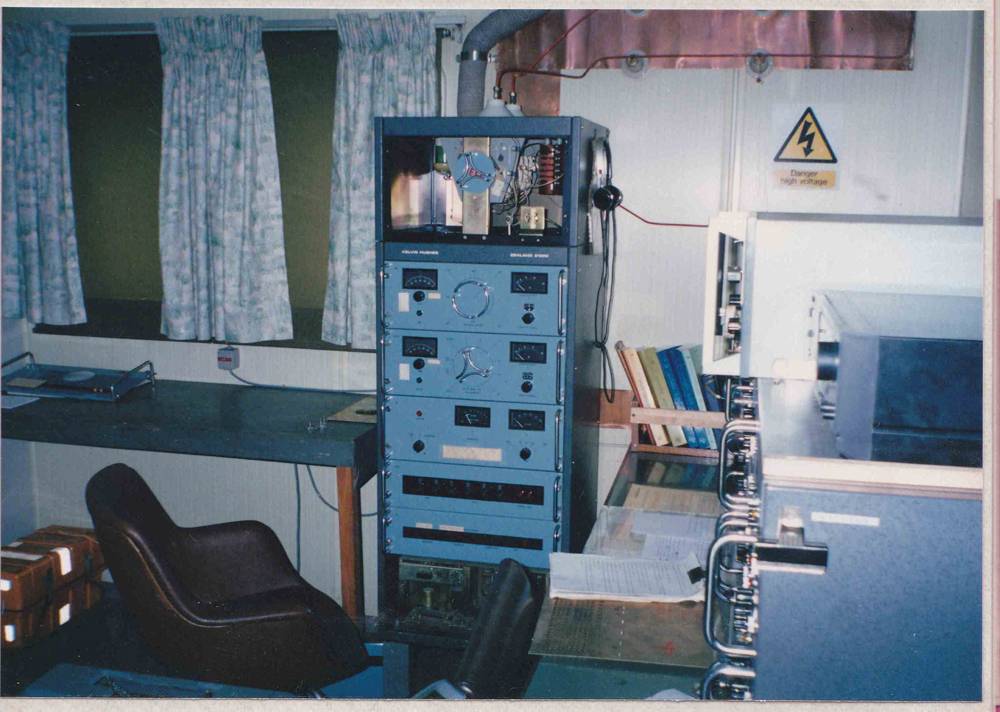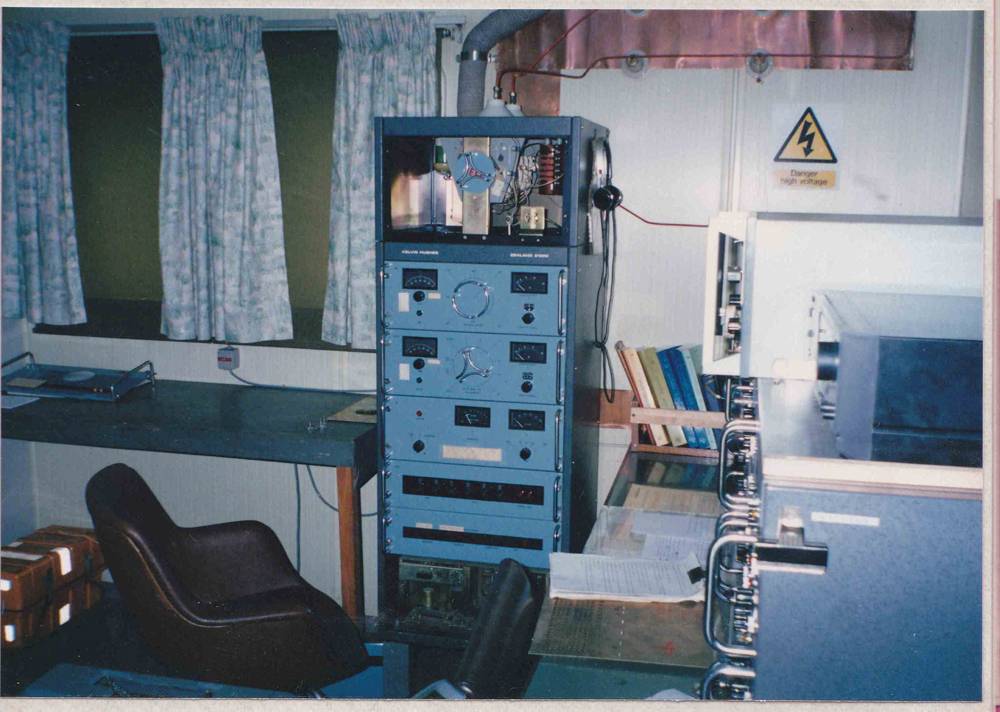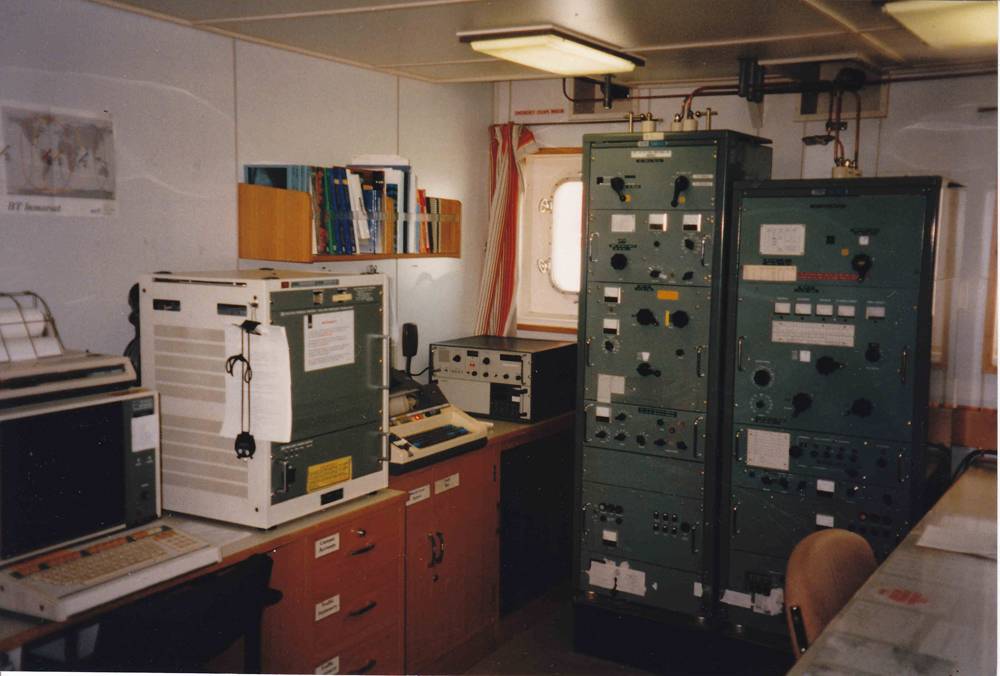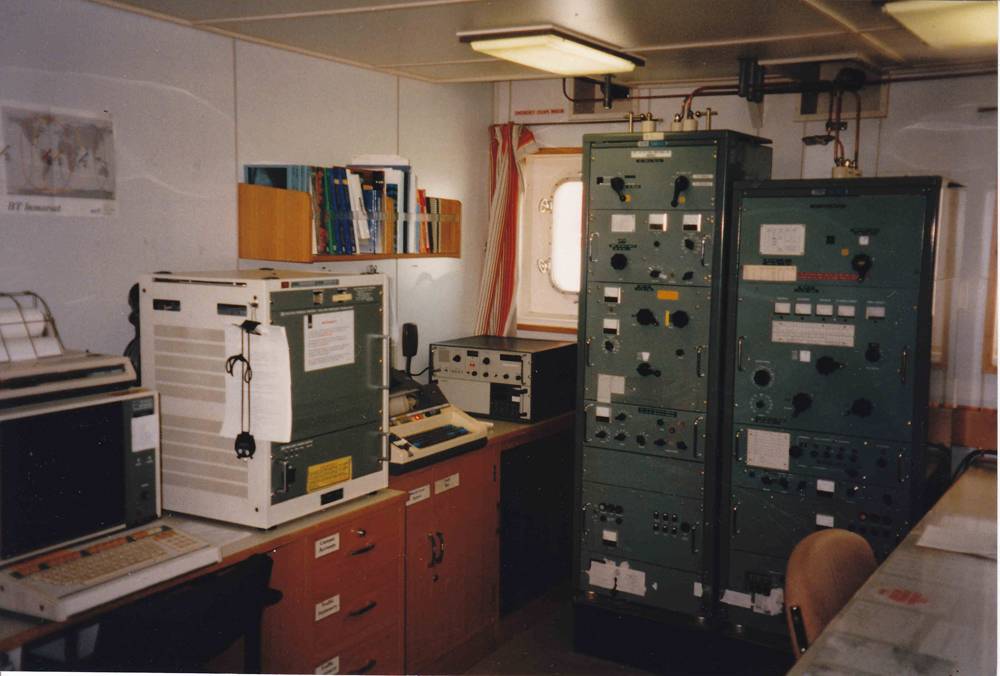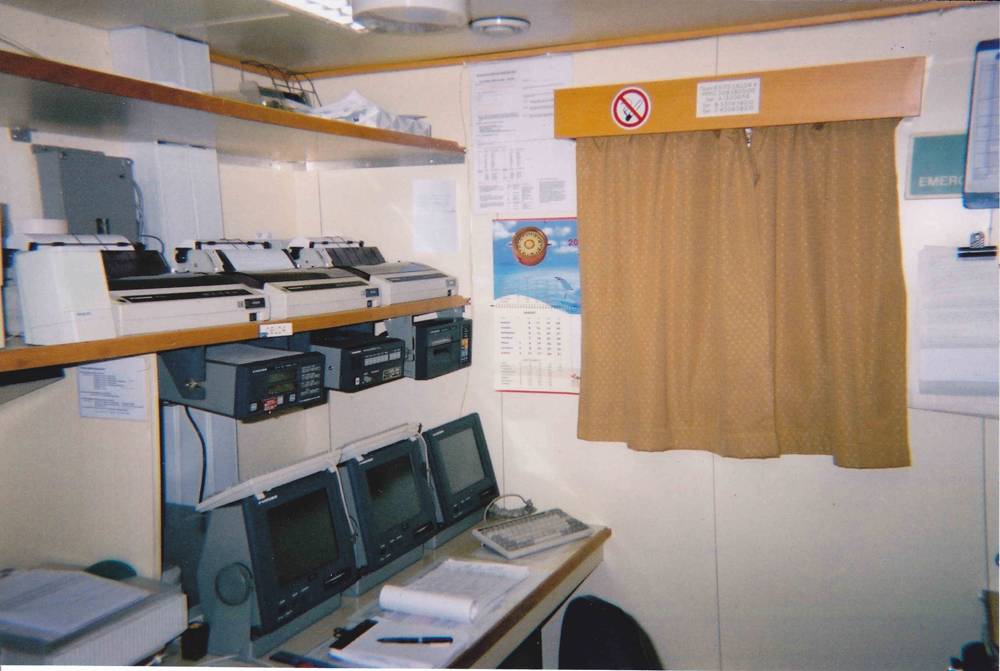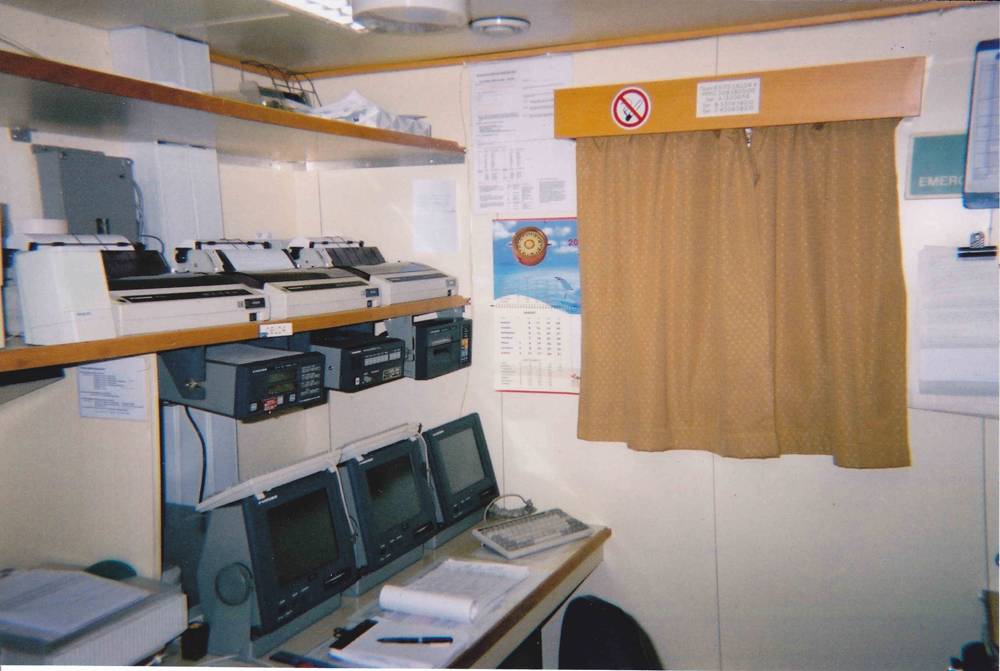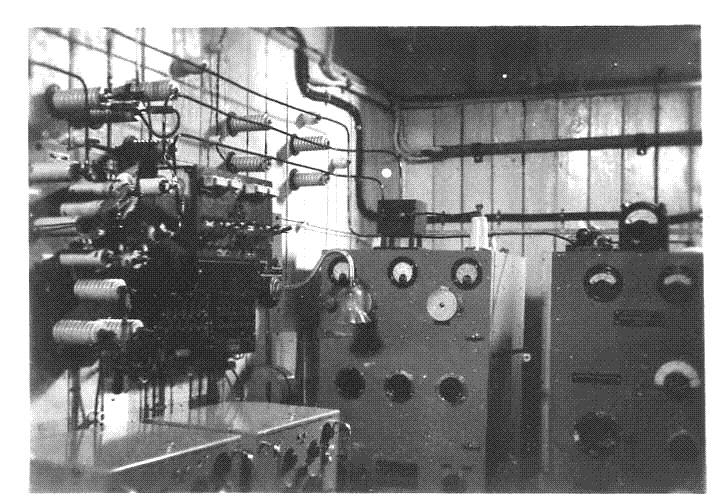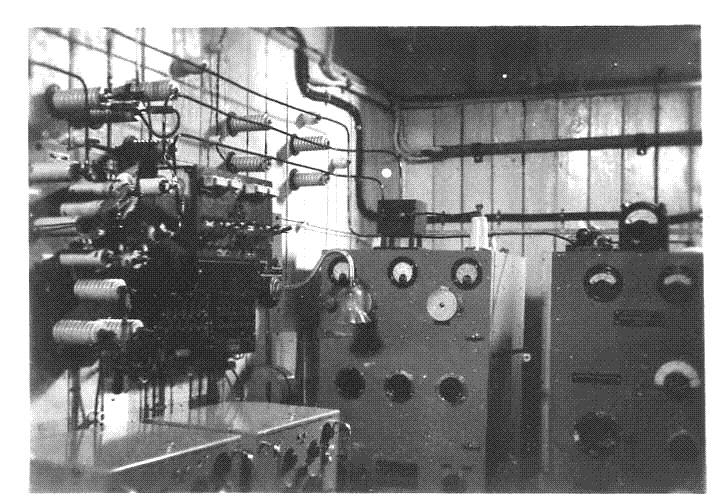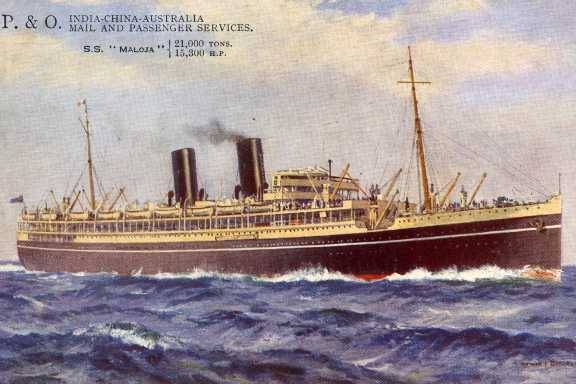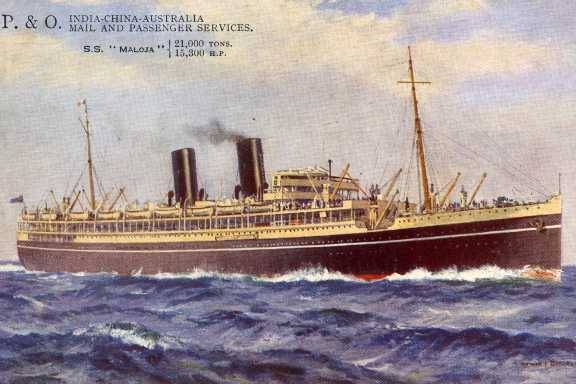 Radio Room: P&O Liner ss Maloja/GFBD built in 1923. An interesting quote from Philip Noel "In September 1939 the P&O liner Maloja was converted to an armed merchant cruiser in Bombay. As part of the conversion the after dummy funnel was removed, the radio room demolished and a new W/T office set up in the space under the bridge. The photo was taken after the conversion. She commissioned as HMS Maloja on 24th November 1939 with me as one of three watchkeepers. We sailed from Bombay on 10th December and by the end of February found ourselves on patrol between the Faeroes and Iceland, not a pleasant area".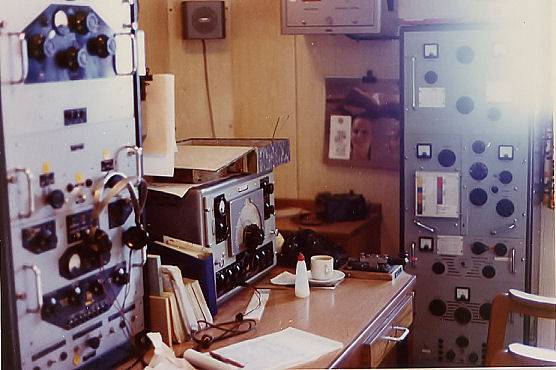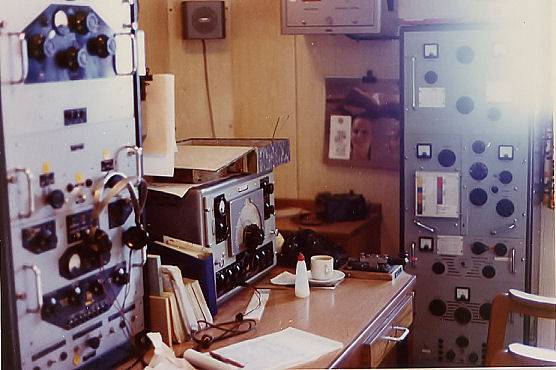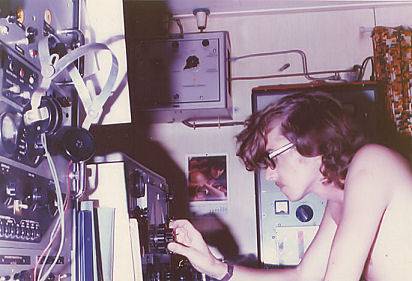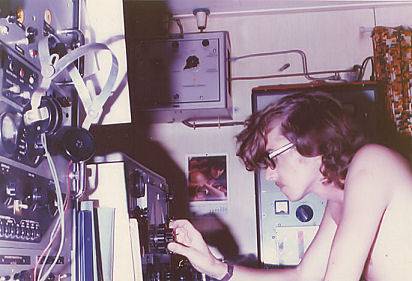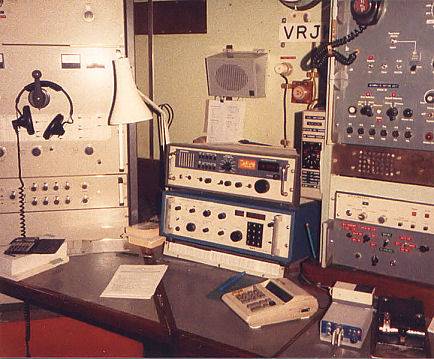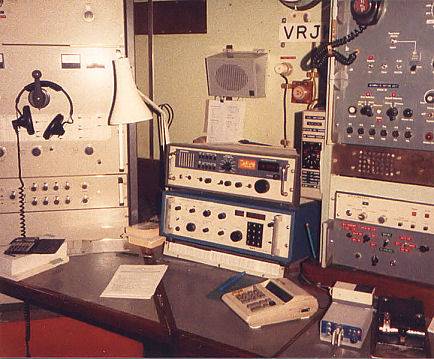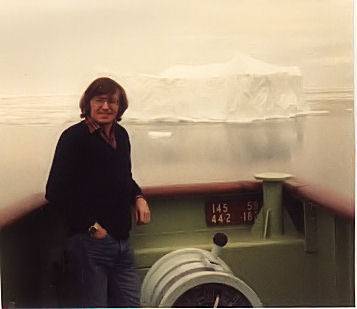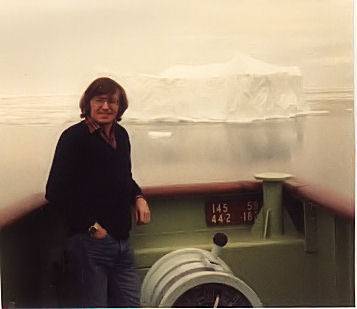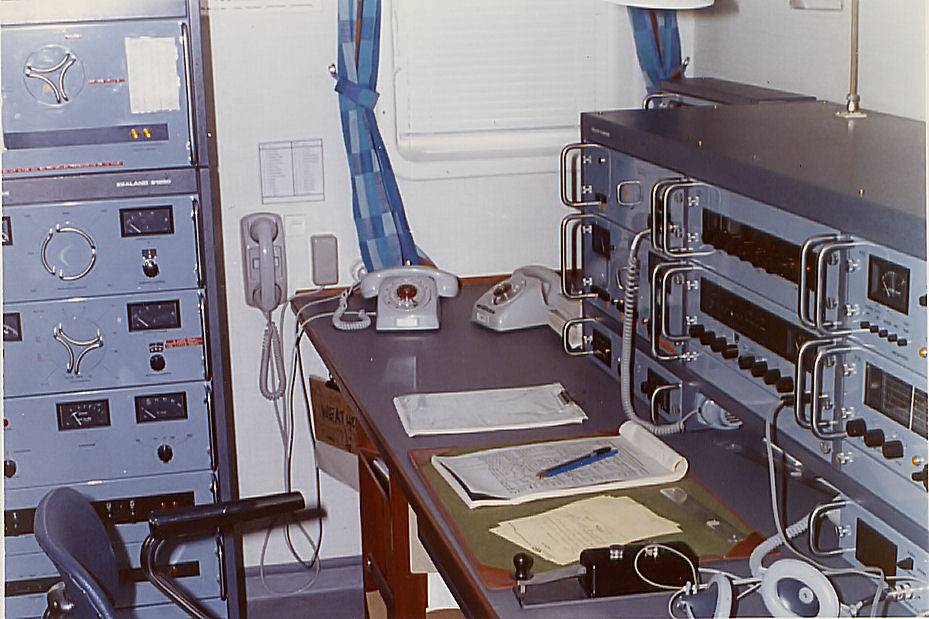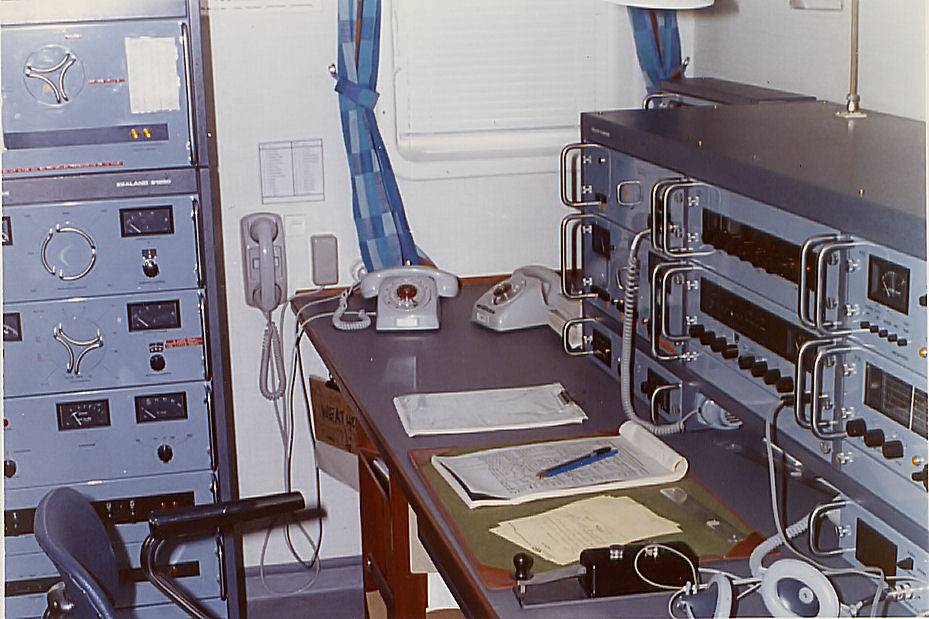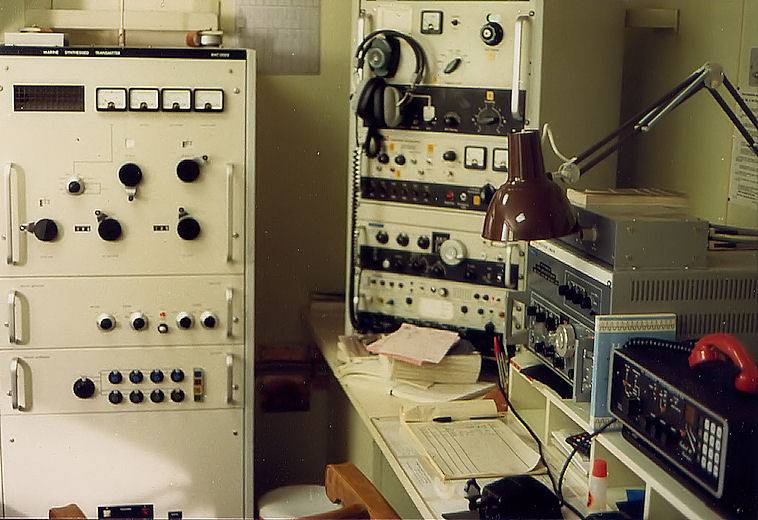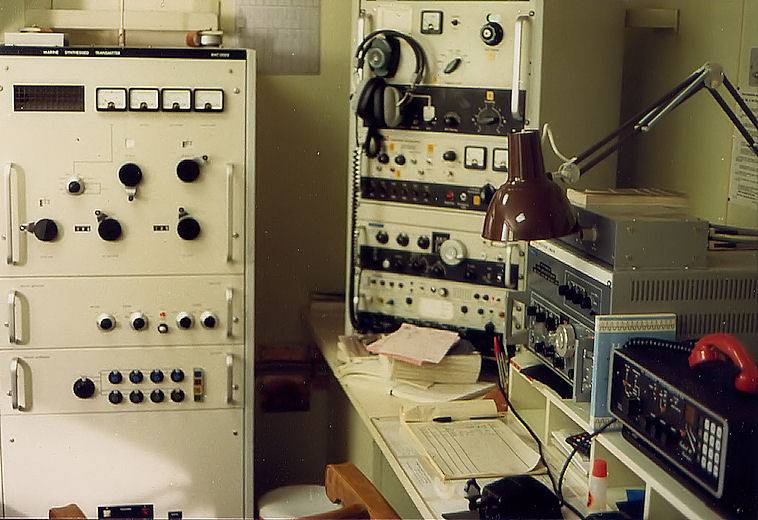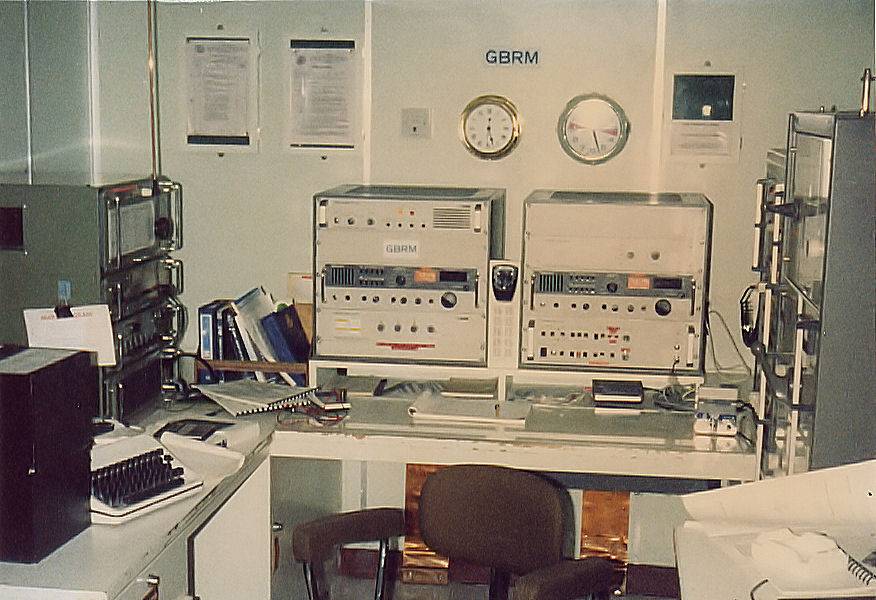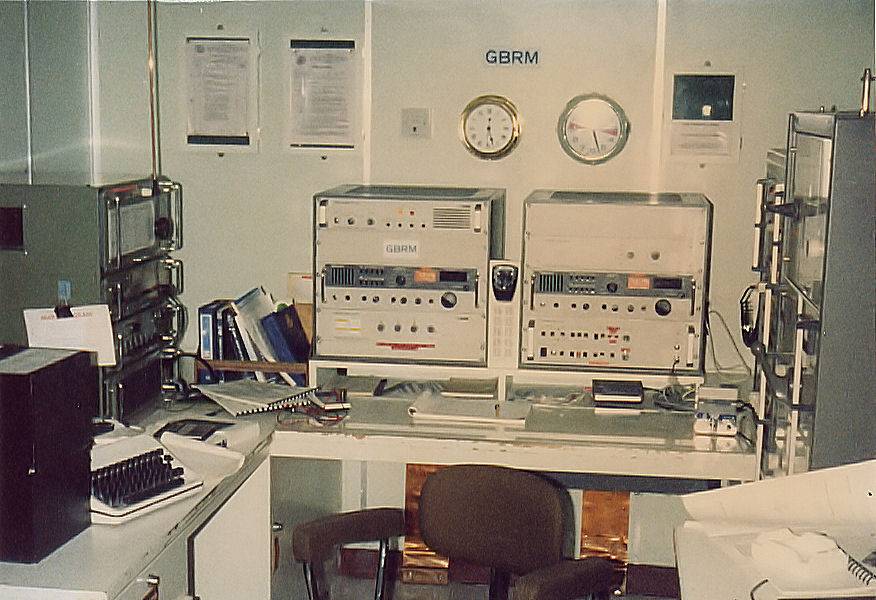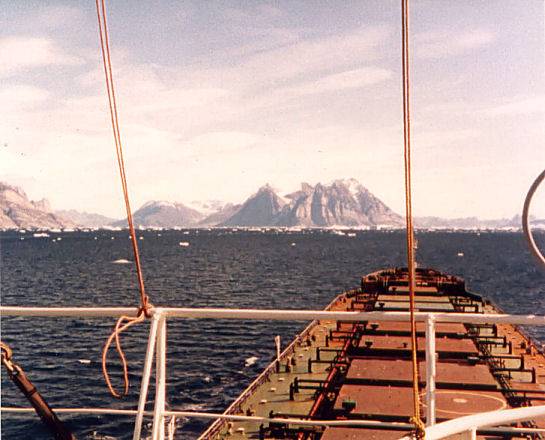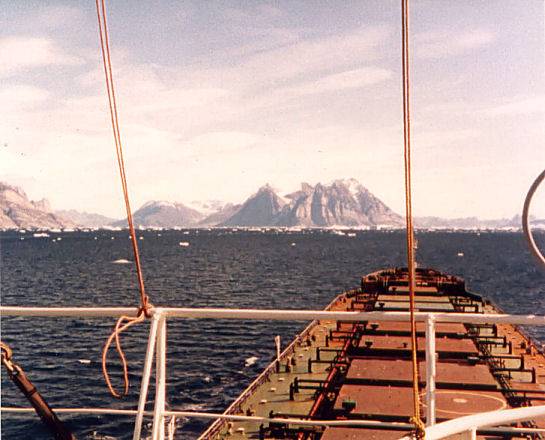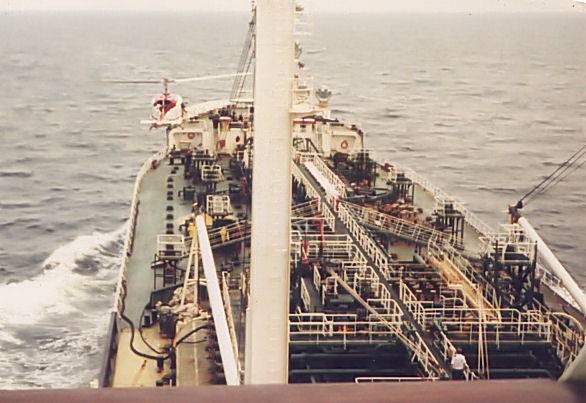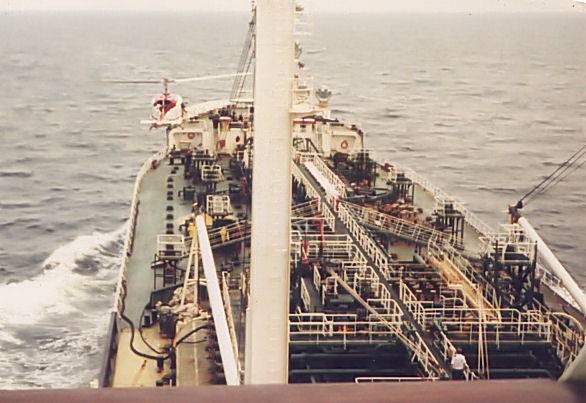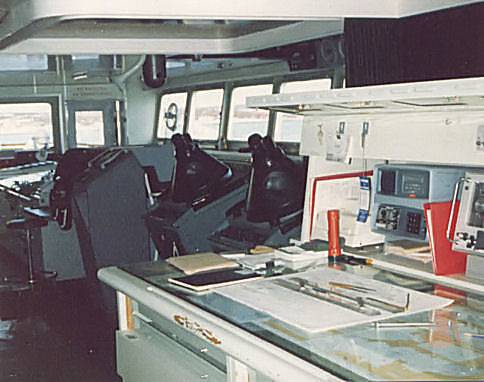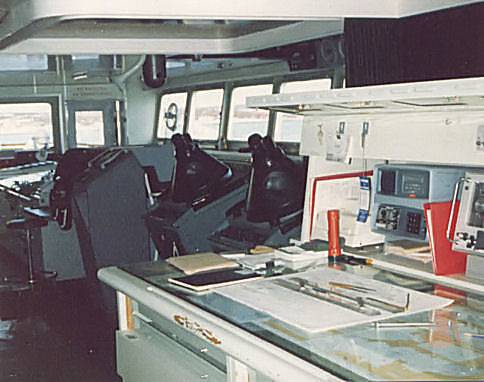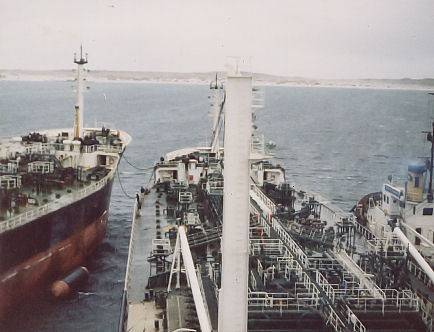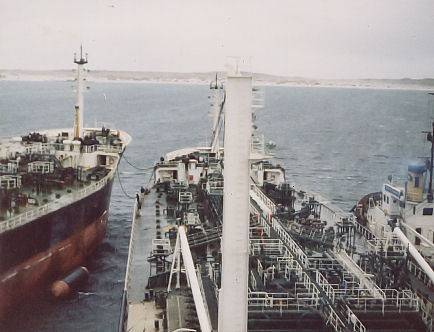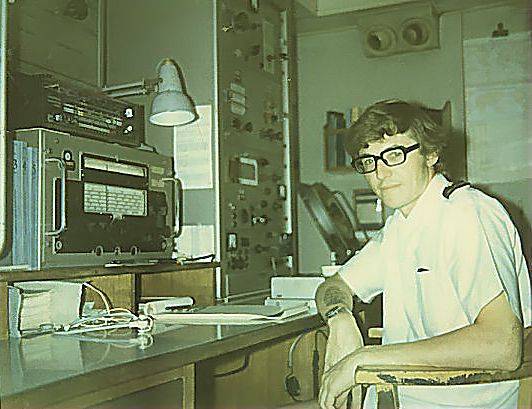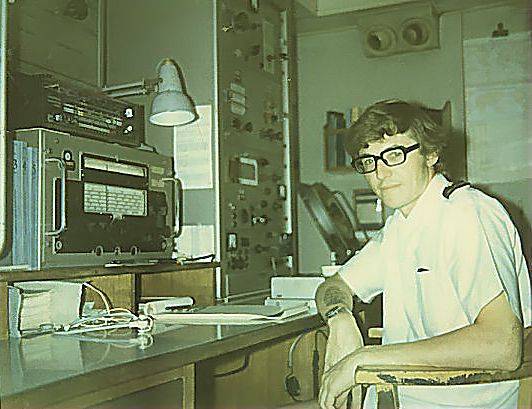 La Estancia – Buries Markes
W C Van horne ~ Iceberg in Davis Straight.
I D Sinclair VLCC Tanker CP Ships
Greenland – Black Angel Mine ~ W.C. VanHorne
Helicopter pilot drop River Elbe Pilotage
Bridge of Fort Rouge – Port Stanley
Falklands ~ CP Ships Chemical Tankers carrying fresh water.













The above photographs were very kindly donated by Robert Clay ~ Bob sailed with several shipping companies during his twenty year sea service as a Radio Officer.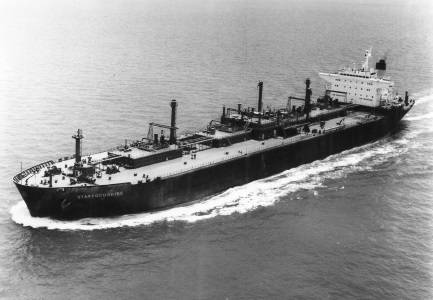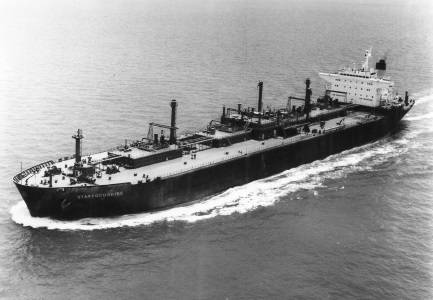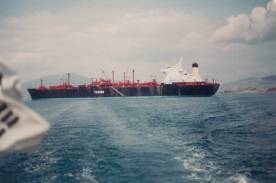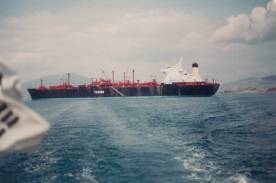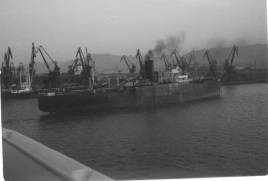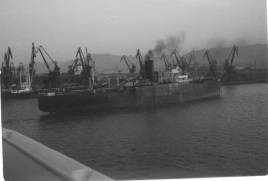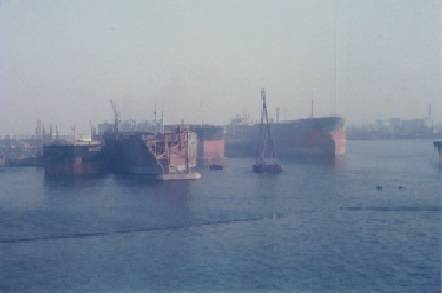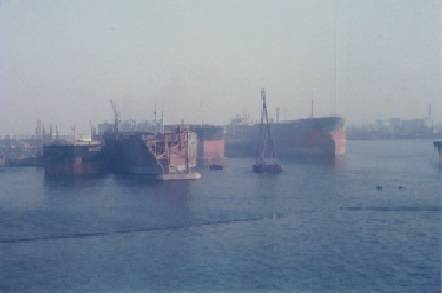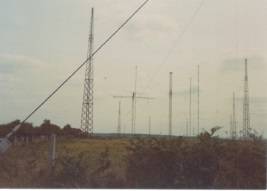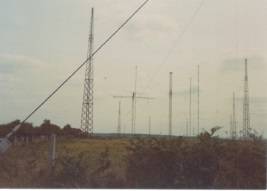 Dairen Ex British Freighter
Kaoshiung Breakers Yard Taiwan






The following photographs have been kindly donated by ROA member Mike Carter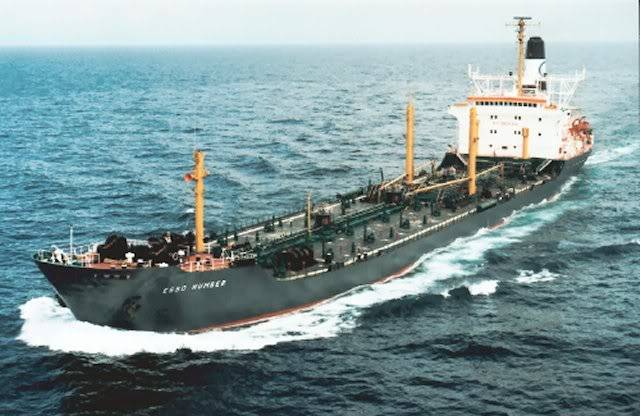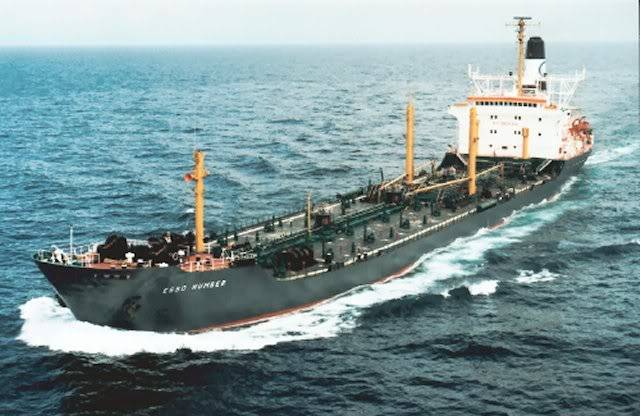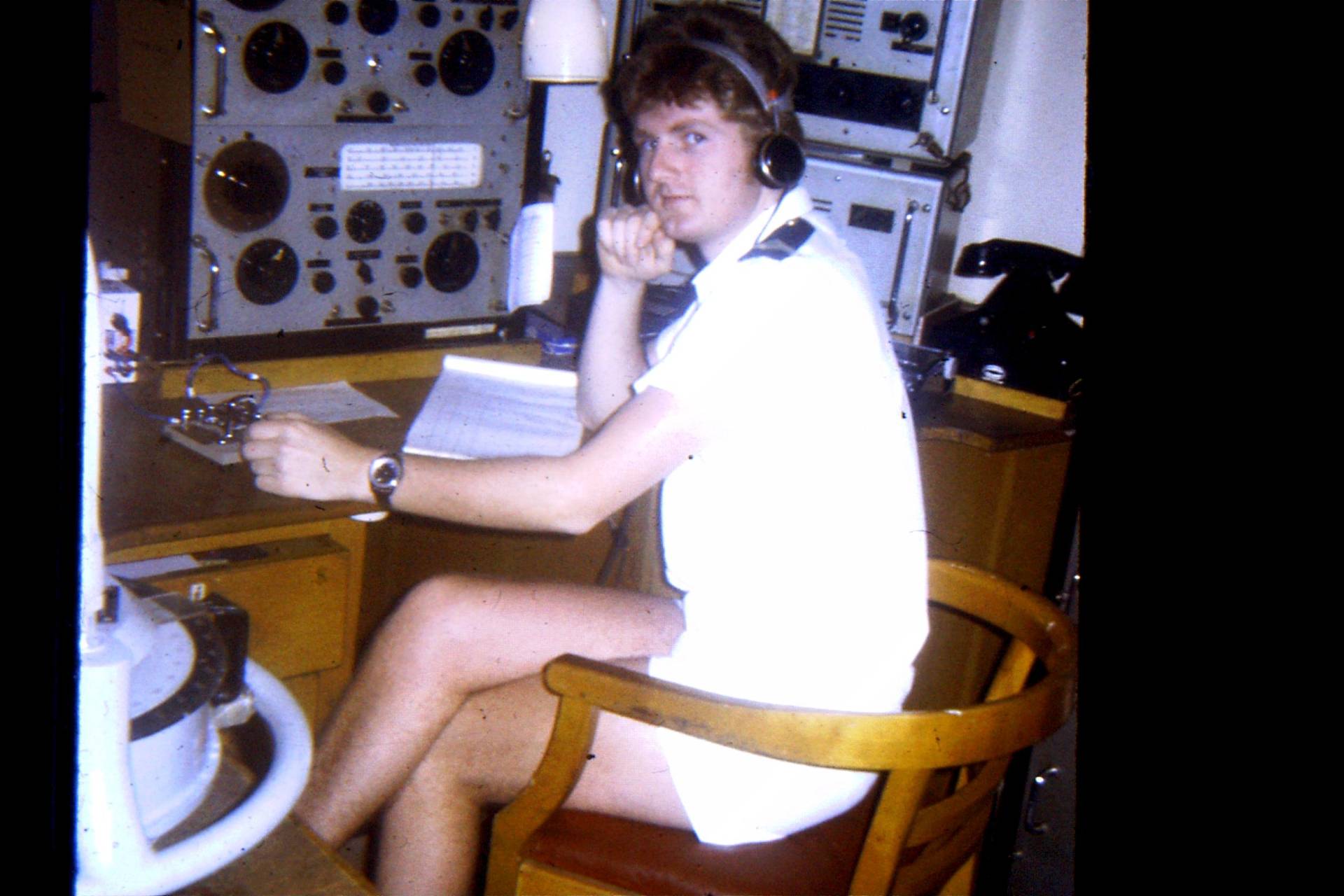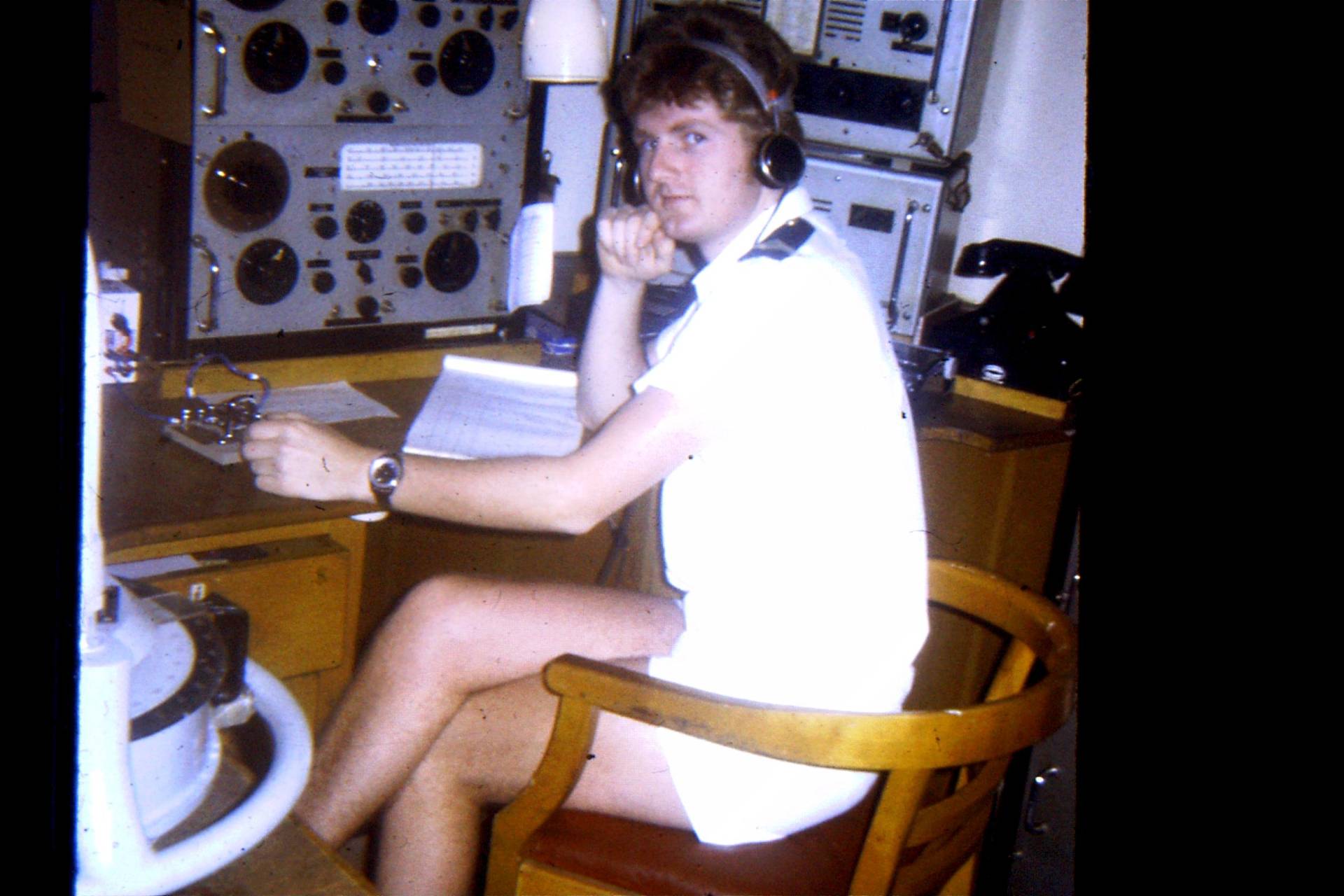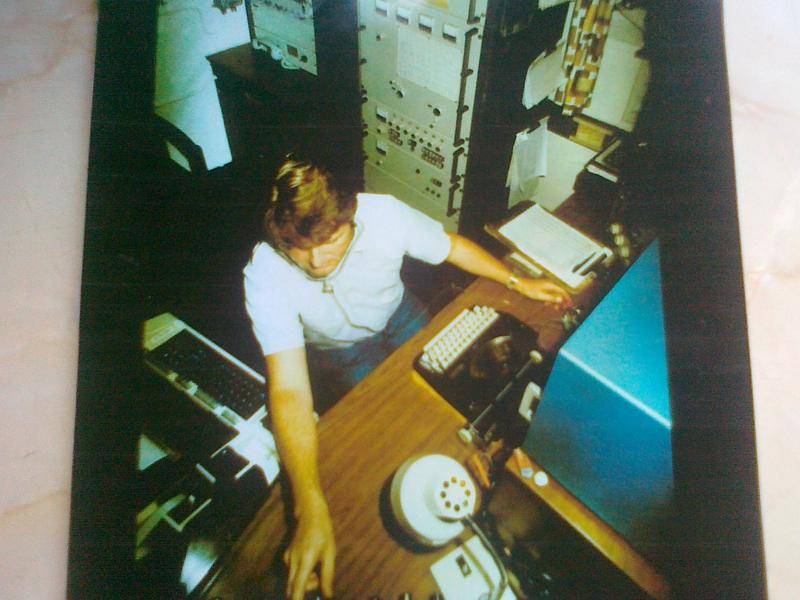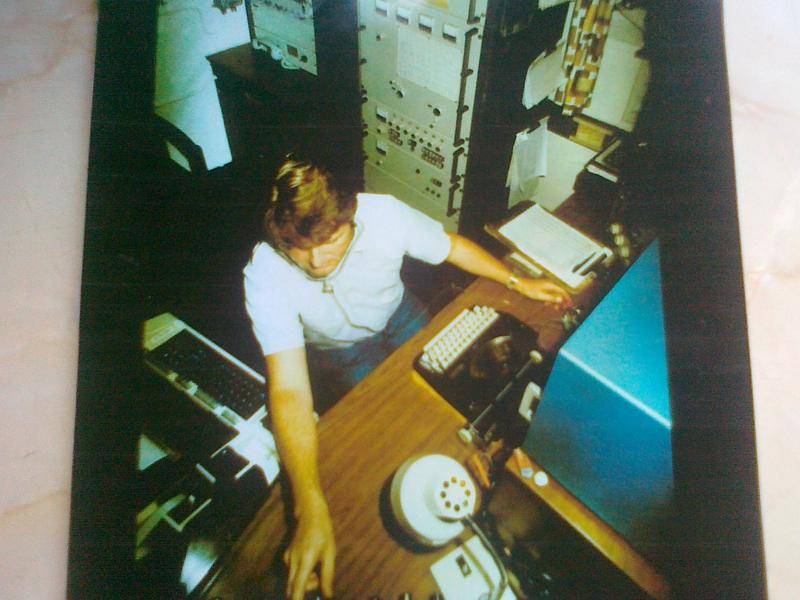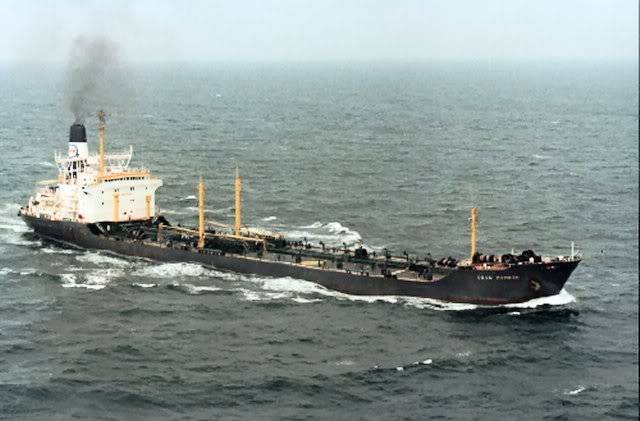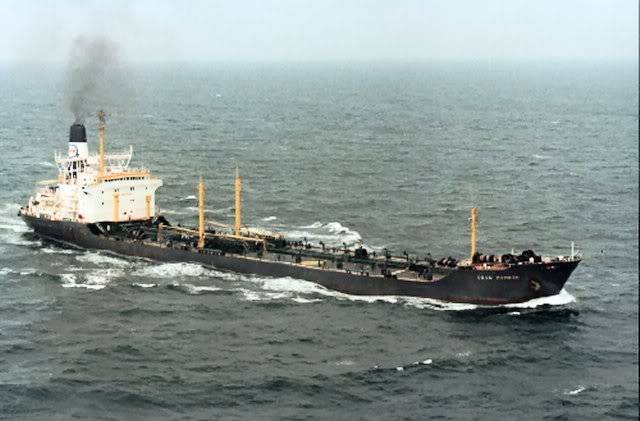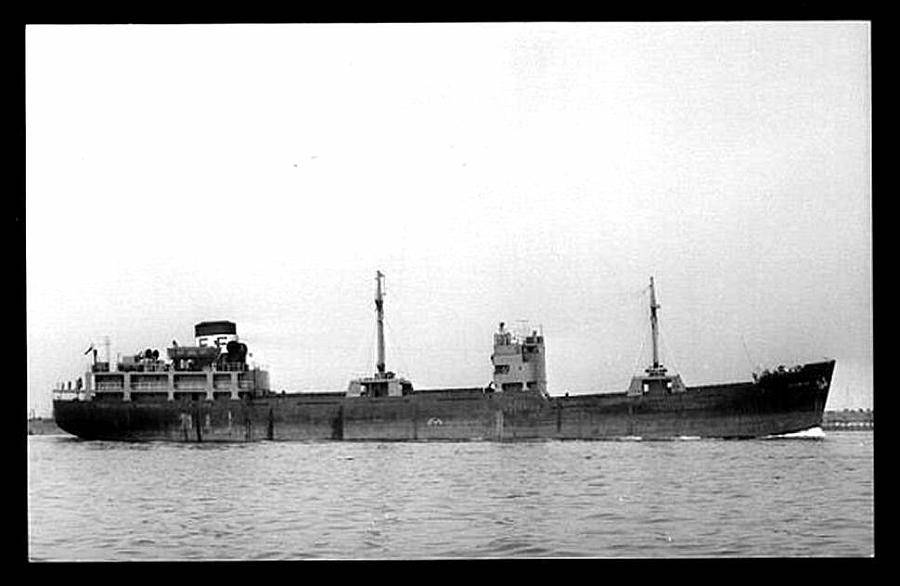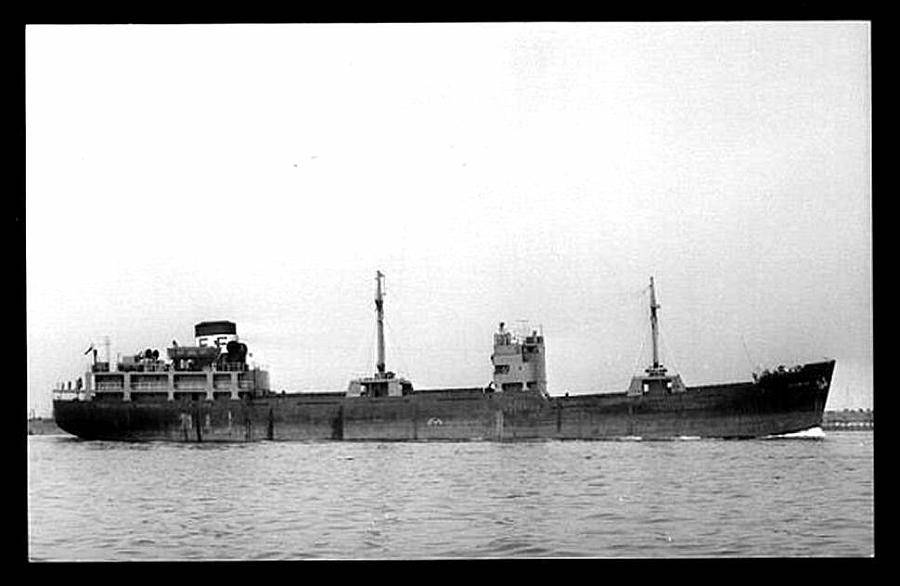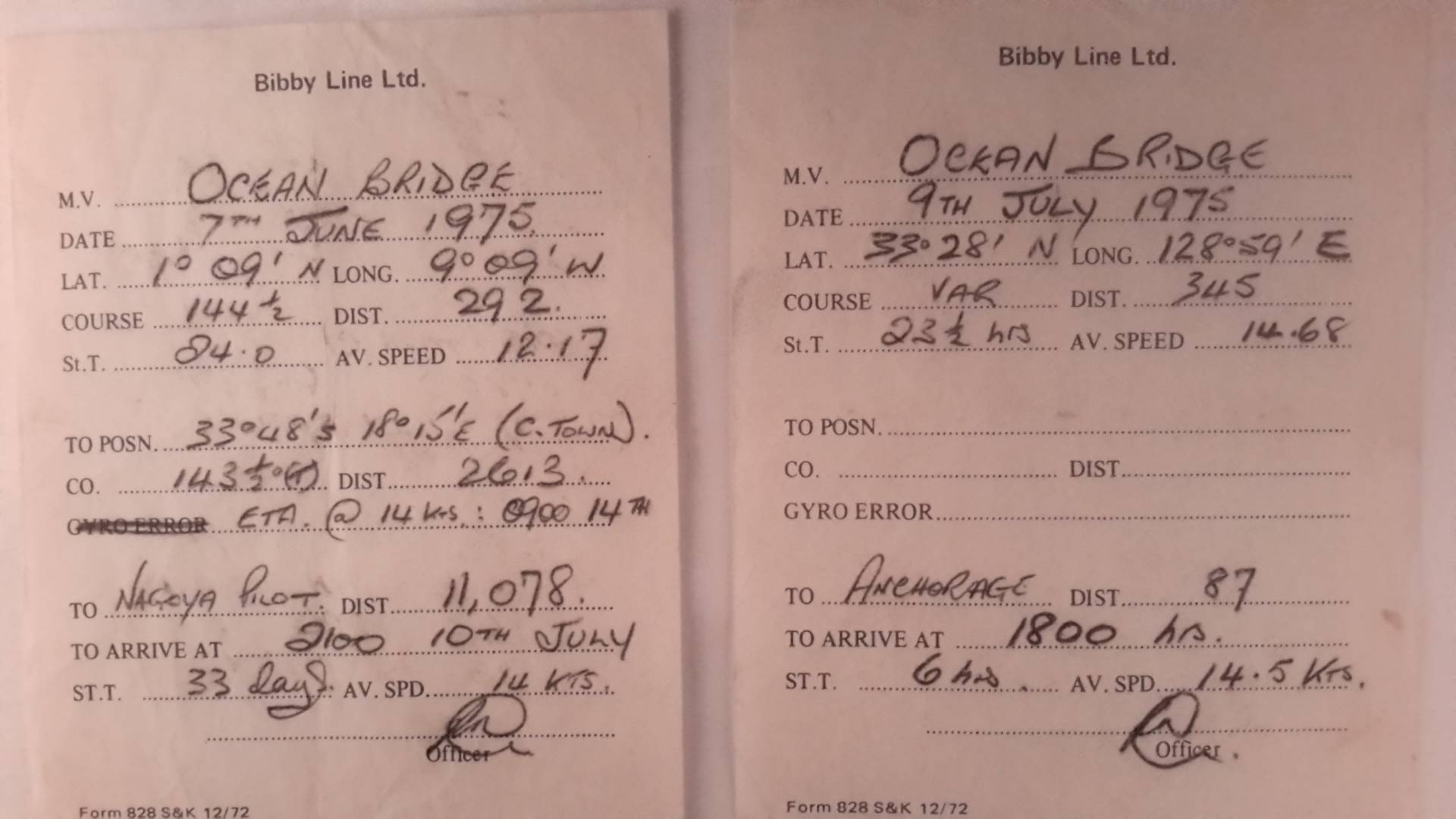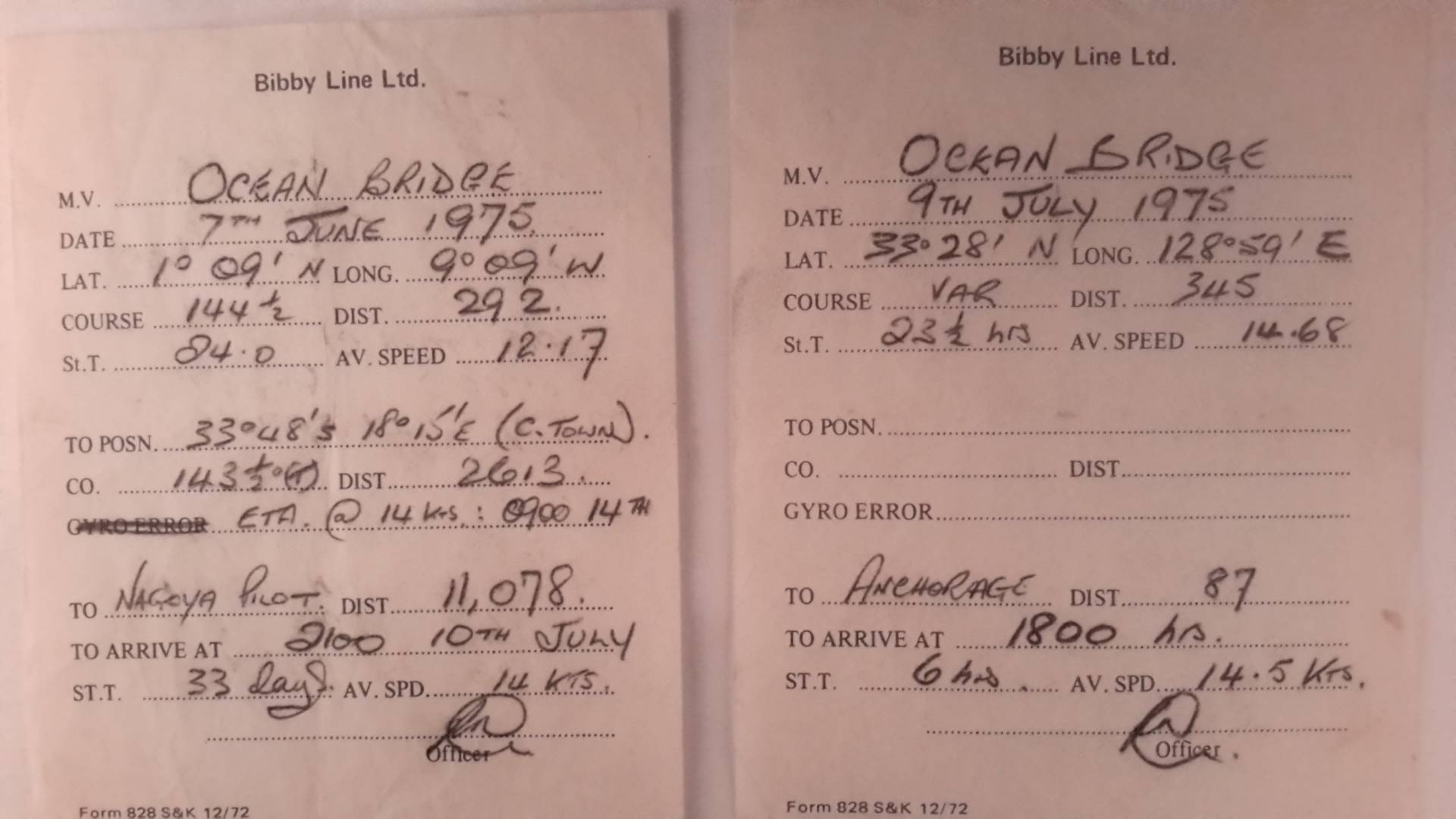 voyager radio room and me
Noon – Chits 'Ocean Bridge' ~ GYKA







Whilst having a bit of a tidy up in my study I came across this Marconi recruiting brochure, which I had completely forgotten about. Someone in the ROA must have given it to me in the past but I have forgotten whom. I did not work for Marconi and have never seen this brochure before. It seems to be targeted at school leavers rather than people who are already at Radio College, hence the school cap. I am going to post another five photos from the brochure. It does not give a printing date but looking at the kit and the style of clothes people were wearing I would guess mid 50's. A Marconi expert might pin it down closer.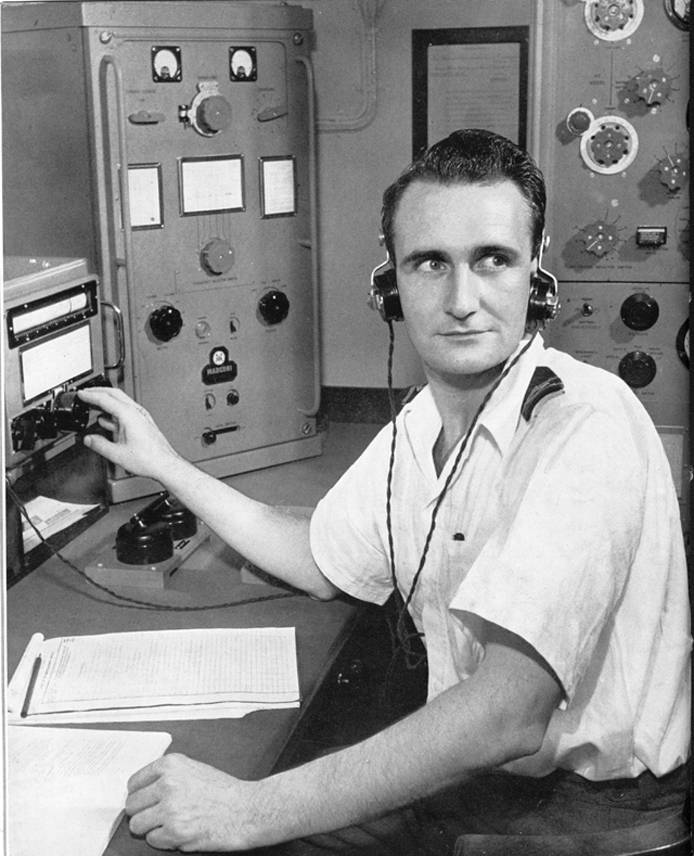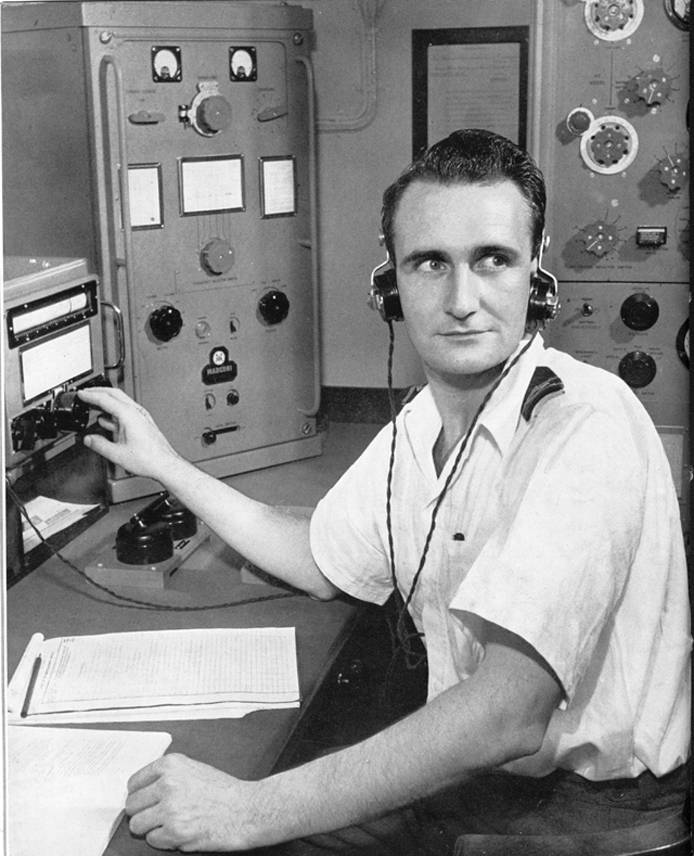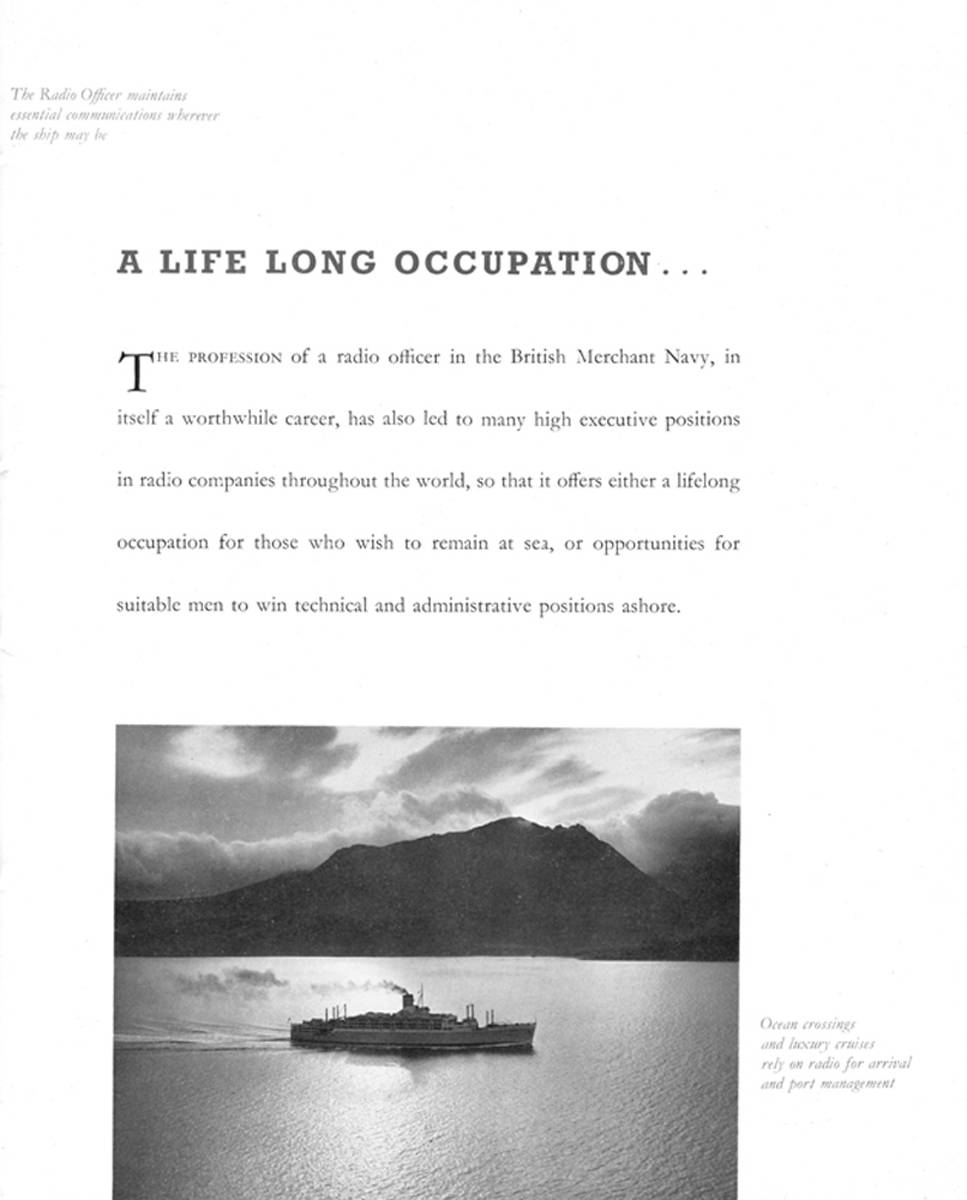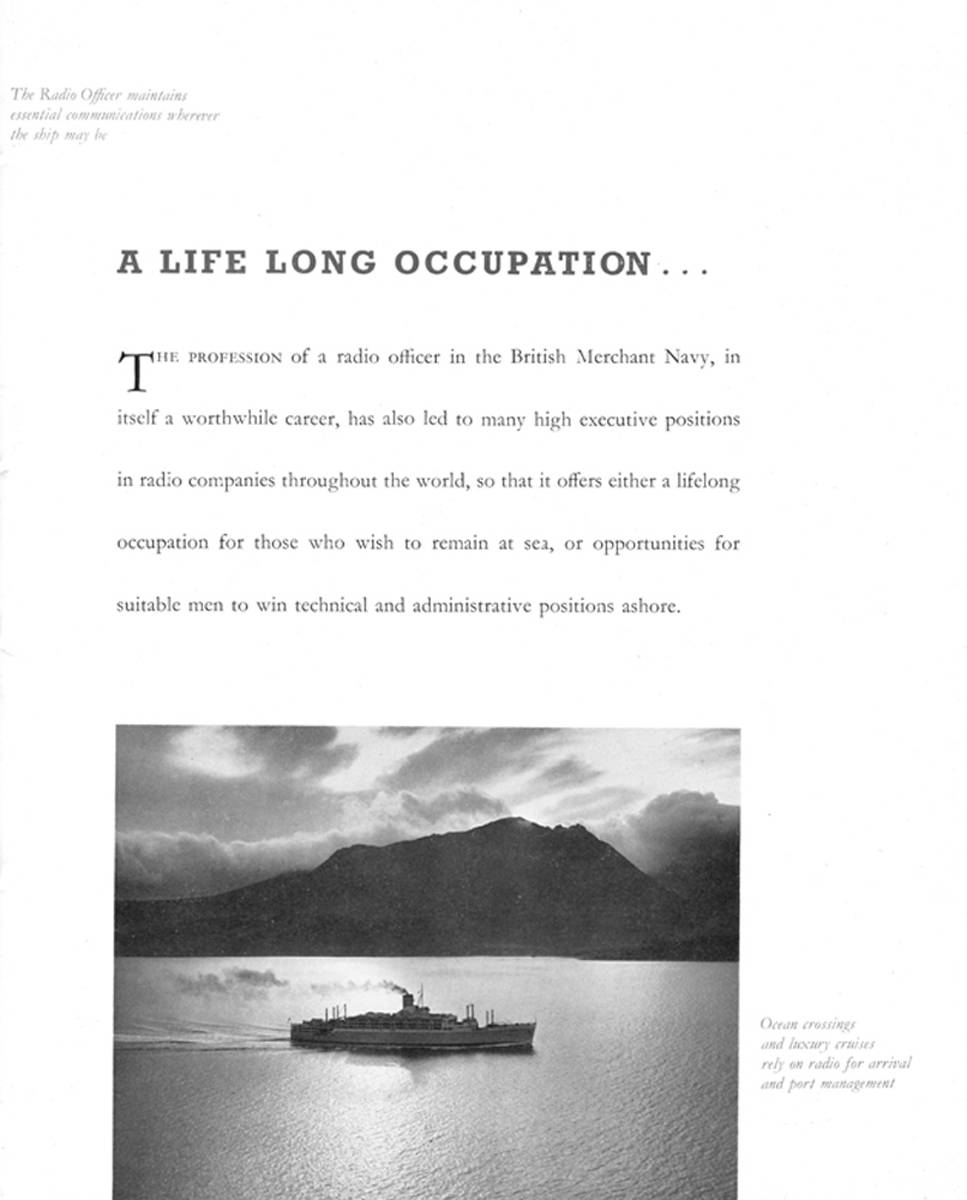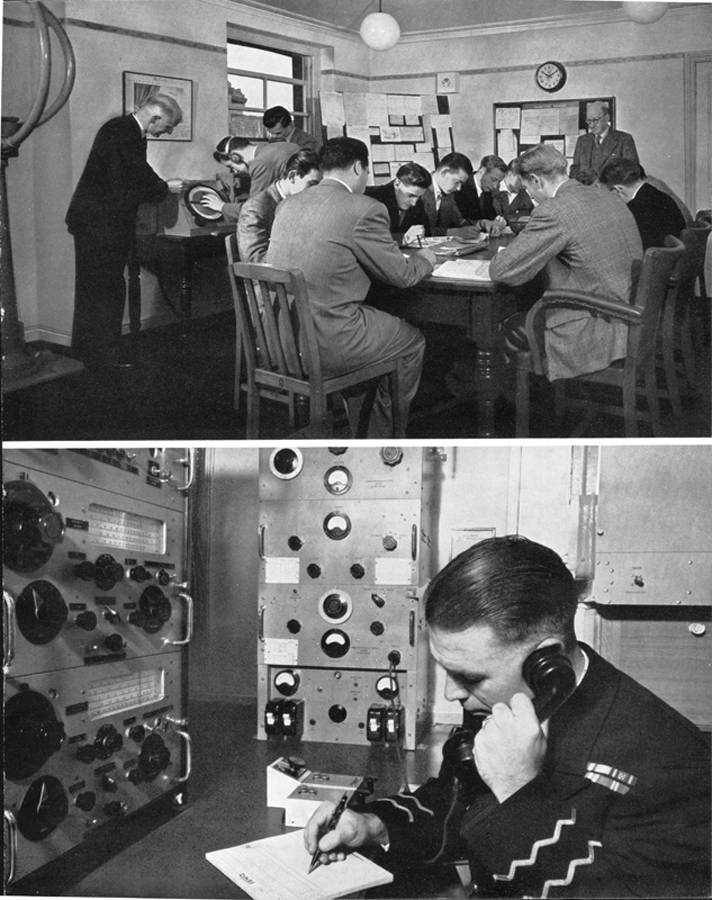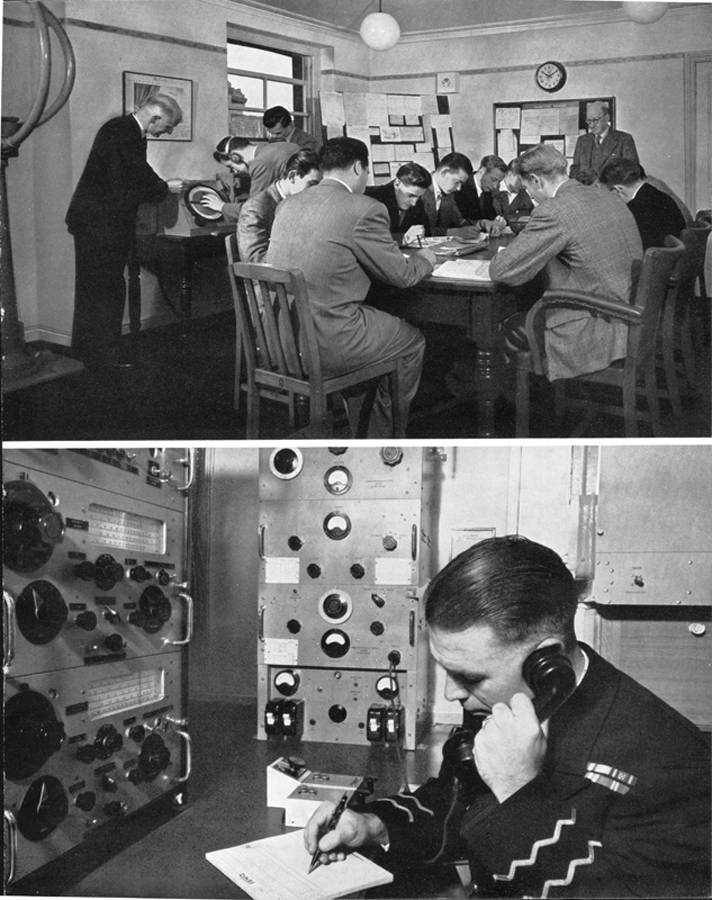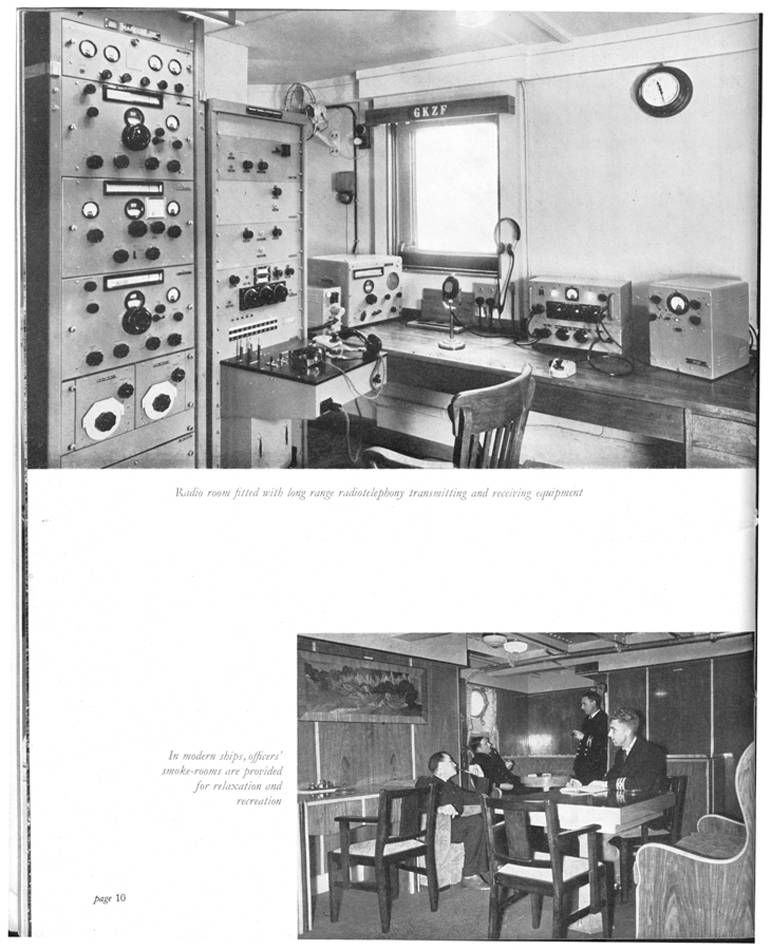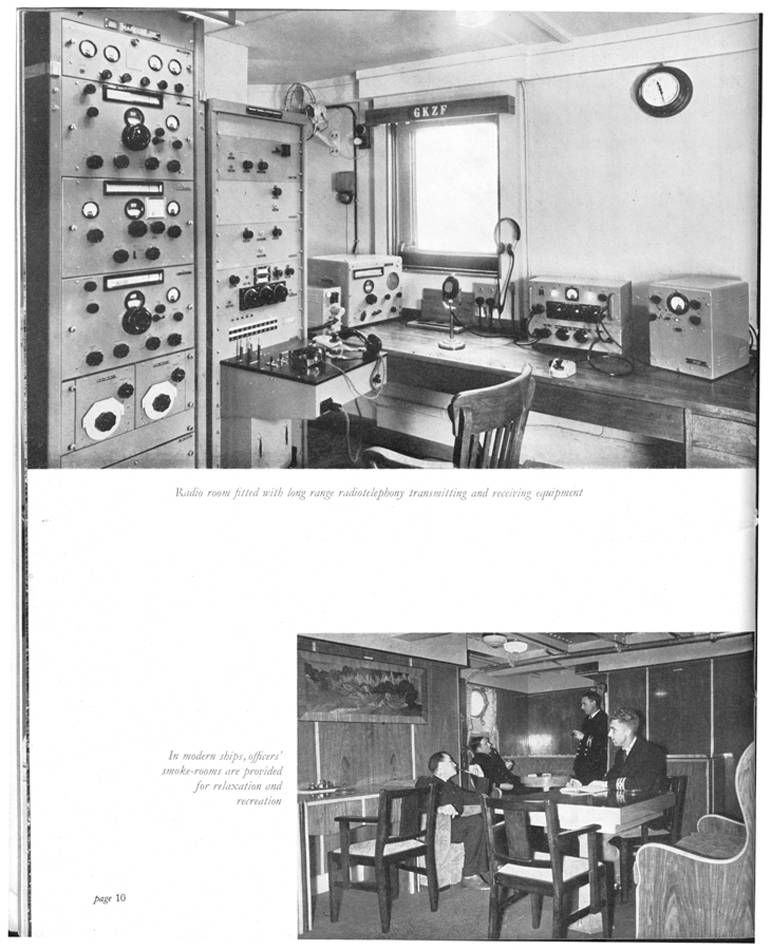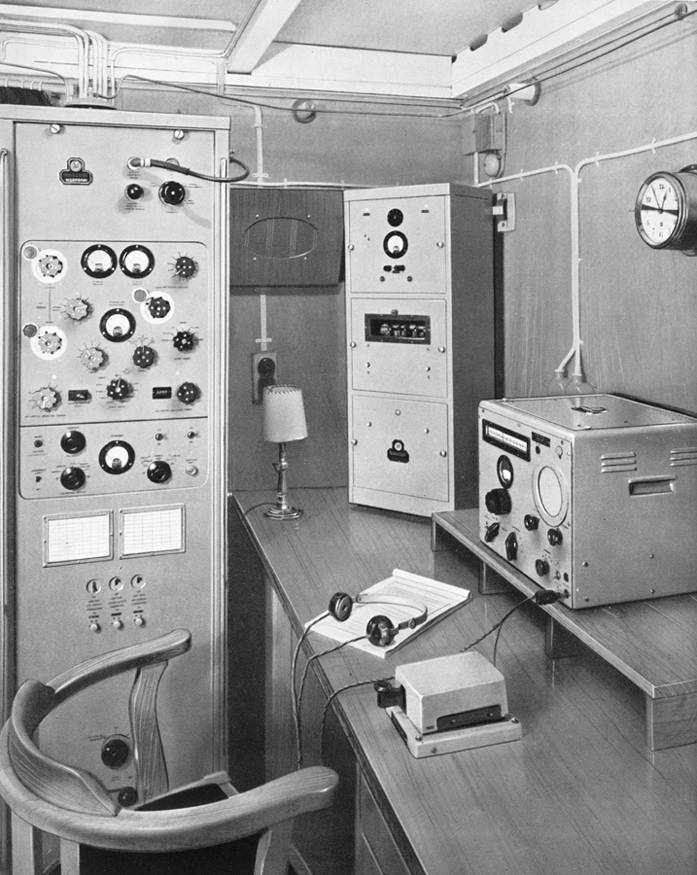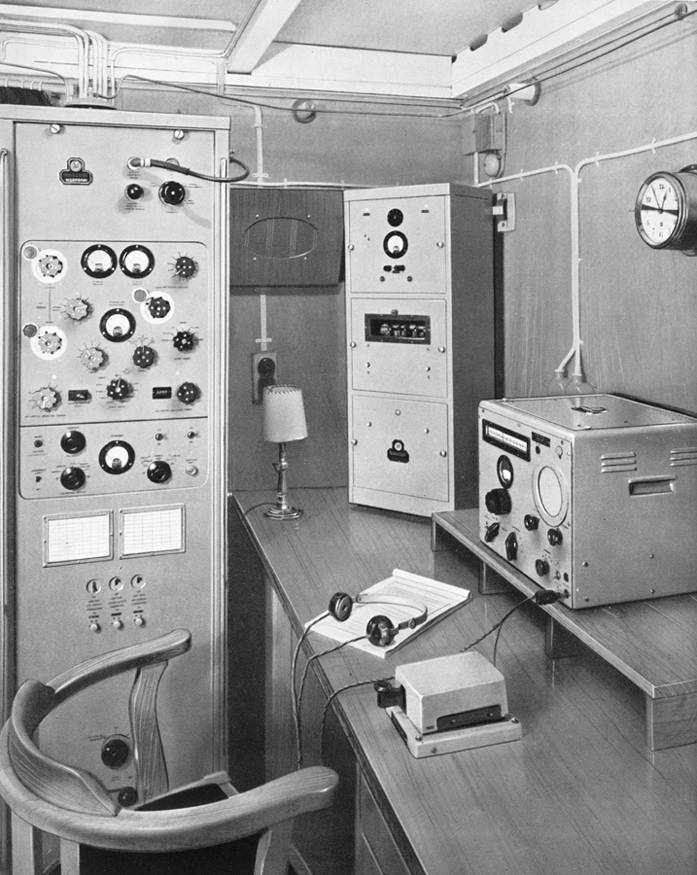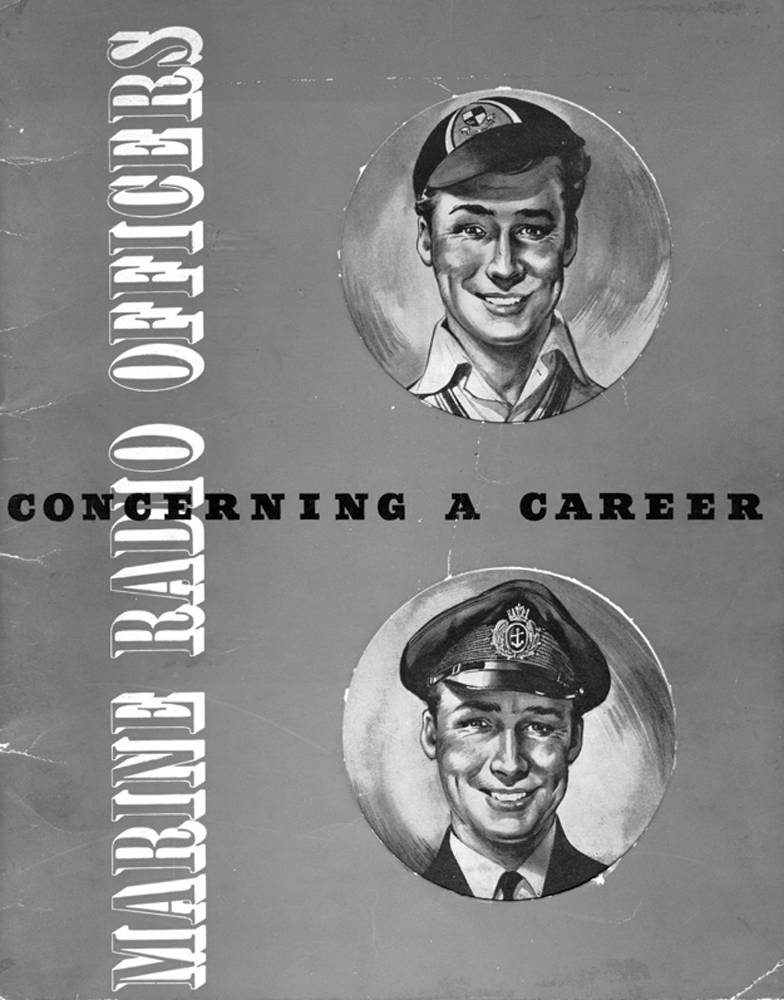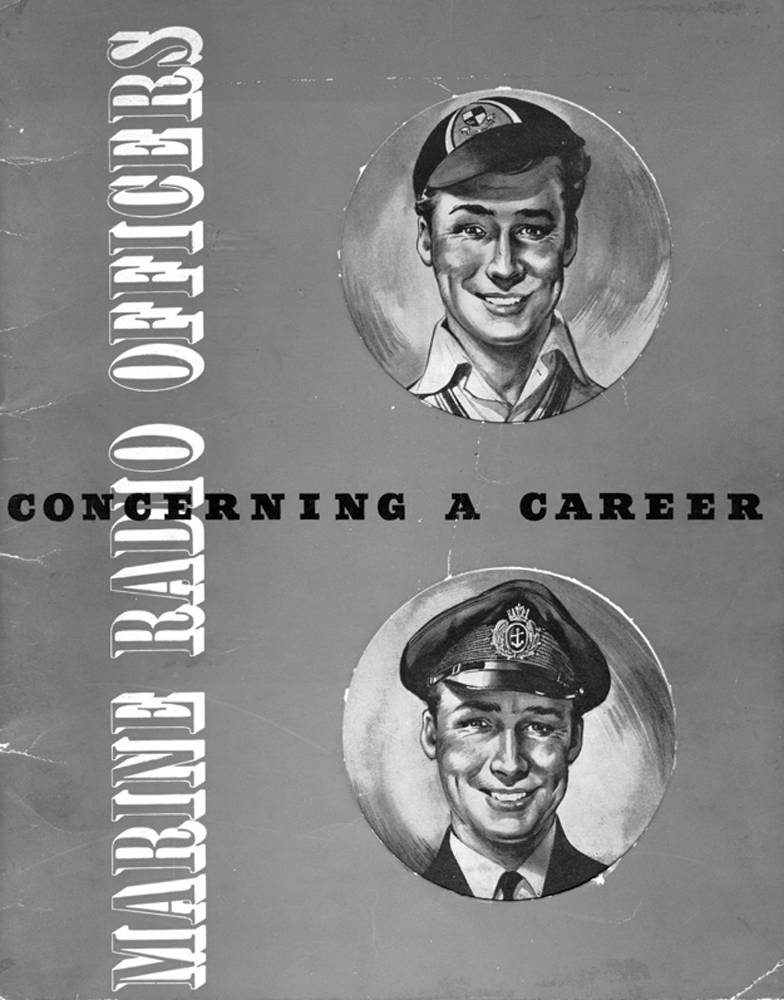 Odinn played a major part in the cod wars. Photos were taken by Robin Powell during a visit in April 2016.