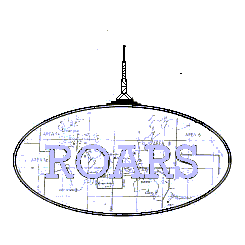 RSGB 80M CC Competition 2023
The ROARS team have again excelled in the RSGB 80M 2023 event, this comprises three sections CW, SSB and Data modes, and came third overall. The event was supposed to be just a practice for the main event of 2023 the RSGB 80M Autumn Event.
The team are always looking to bolster their numbers, so why not join us and have a go – even if only competing in the CW section, the session lasts for only 90 minutes, and you never know you may enjoy it.

Help with logging software and general setting up is always available. Please look at the link below-
https://www.rsgbcc.org/cgi-bin/hfreadcal.pl?year=2023
In the past few months we have welcomed the follwoing members to the team – Sandra/G0MCV, Adam/G0ORY
and Graham/G4JBD.


Ofcom Consultation Document
Ofcom are proposing to make a number of changes to the amateur radio licensing framework, to make sure it meets the needs of today and tomorrow's radio amateurs.
You can view the document at the following Link:-
Consultation: Updating the amateur radio licensing framework (ofcom.org.uk)
Comments should be submitted to Ofcom by Sept. 4th 2023.
RSGB 80M Autumn Event 2023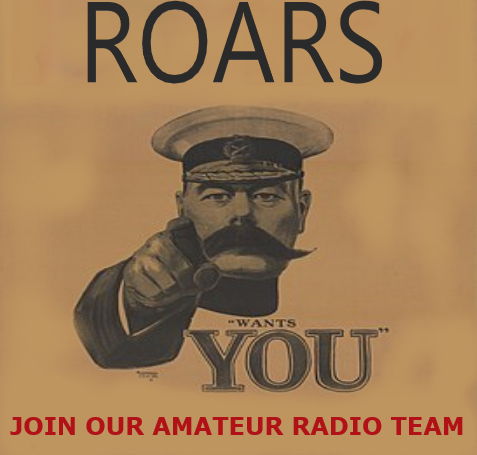 The ROARS team have been busy over the Spring and Summer months – honing their skills in the three sections of the RSGB 80M events, CW, SSB and DATA. This to compete in the Autumn series event, where in 2022 the team finished in a very respectful second place, not bad for the first time.

The Autumn 2023 event is to start this September – and the team are looking to increase their numbers in order to strive for the topspot. You are not obliged to compete in all three sections, but this would be desirable, just CW would help the team considerably. Some of the team members, that joined last year, with a just to see how it goes attitude, have got the bug for this contest, which lasts for only 90 minutes, and cannot wait for the next operating date.

If interested please email Geoff Valentine at sparksatsea at gmail.com.

Details of the event can be found at the following website address:-

https://www.rsgbcc.org/cgi-bin/hfreadcal.pl?year=2023
=============================================================
UKEI CONTEST 2020/2021
ROARS UKEI contest team.
If you hate amateur radio contests ignore this appeal.
This is an invitation to join in a different series of contests and at the same time promote the ROA. Different – well forget the wham bam 599 Serial number at 35 wpm the aim is good accurate operating and exchanging your six digit locator. On 80m one hour a month at 2000z CW and SSB each. Runs from September to April (December excepted). Distance per QSO is the score basis not points per QSO.
See UKEICC website for details.
I am looking for ROARS operators to enter the UKEI series as individuals and allow their result to be included in the group section as well.
It would be fantastic if ROARS could have a team representing both UK and EI in recognition of the RO's who trained together at Wireless College .
Let me know if you would like to be part of the team.
David Barlow
==========================================
ROARS Chairman Peter Gavin has advised that we have been contacted by member Bernard VK2IB from Australia as follows.
Quality Telegraphy Time – QTT
This is an Australian initiative to promote contacts and friendships between former professional CW Operators which was brought to our attention by Bernard VK2IB. Full details of this initiative and their QTT Hour can be found on the website links below.
About QTT Hour
QTT Frequencies
Regards
Peter/M0URL