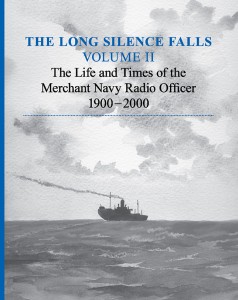 Volume 1 is sold out and will NOT be reprinted
Due to changes at our digital printers the files for volume 1 have been lost and it is not economic for us to reprint in low volumes.
Volume 2 is available
The book is longer than the first volume at 376 pages and is only available in soft back.
Orders should be placed with the Membership Secretary & Treasurer John Chalmers:
(mail) Mr J. Chalmers, 43 Stafford Road, Greenock, Inverclyde PA16 0TG
(email) [email protected]
Various payment methods are available and initial contact should be made with John Chalmers who will give you options.
Postage and courier prices have increased significantly in the UK and we have changed our pricing policy. Prices are now as follows:-
UK RESIDENTS within the UK.
iI sold direct at Re-union etc then £10 per copy (ie no postage)
If sold to ROA Member,  including postage  £15 per copy.
If sold to Non- Member including postage, £20 per copy
NON UK DOMICILED ( REST OF THE WORLD)
Sold at £10 per copy irrespective of ROA Member or not,  PLUS pay for actual cost of mailing. Request pricing from John Chalmers as above.