Peter's brief nautical history
Peter attended Atlantic College, Dublin from Sept. 1964 to April 1965 where he emerged with a First Class RO cert plus B City & Guilds. He was offered a position by Marconi (North Wall) Dublin but could not be assigned to a ship due to the British Seamen's Strike which lasted from May 16th to July 3rd 1966 . He was assigned to his first ship mv City of Eastbourne (Ellerman Lines) and joined as Junior RO on the 20th July 1966. His photo in Blues relates to that ship. Signed off on the 11.11.1966. Next ship was the Shell Tanker st Hadriania and served as Junior RO from 11.12.1966 to 9.2.1967. His photo in whites relates to this ship. He finally left Marconi on 15.8 1969 and attended a Radar Course at the College of Technology, Kevin St. Dublin from September 1969 (at his own expense!) to January 1970.  All the Radar Class photos relate to this period.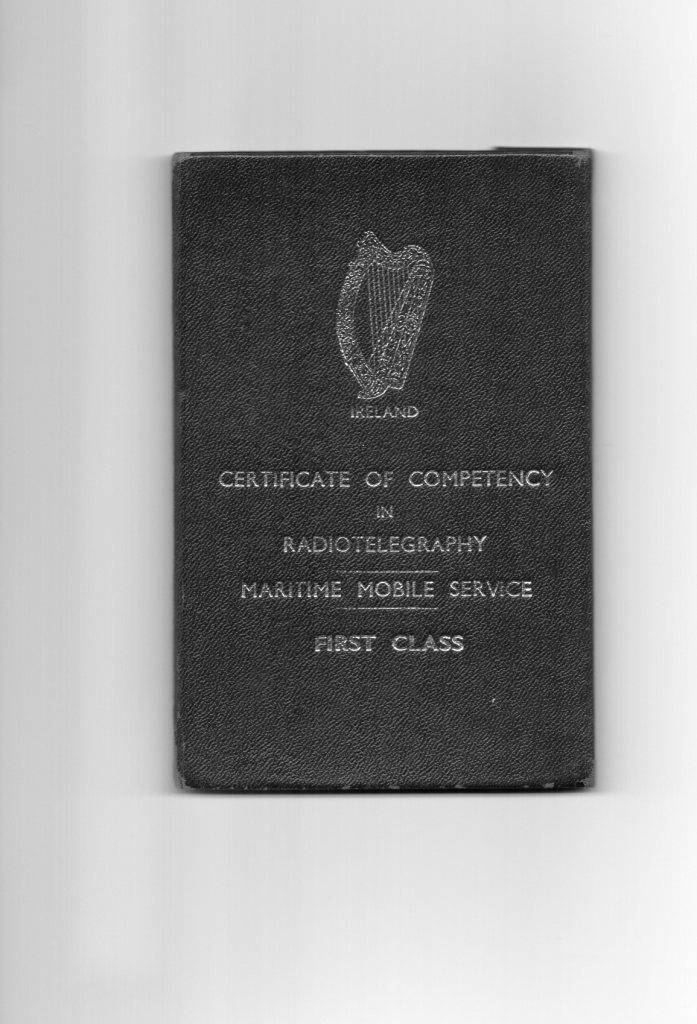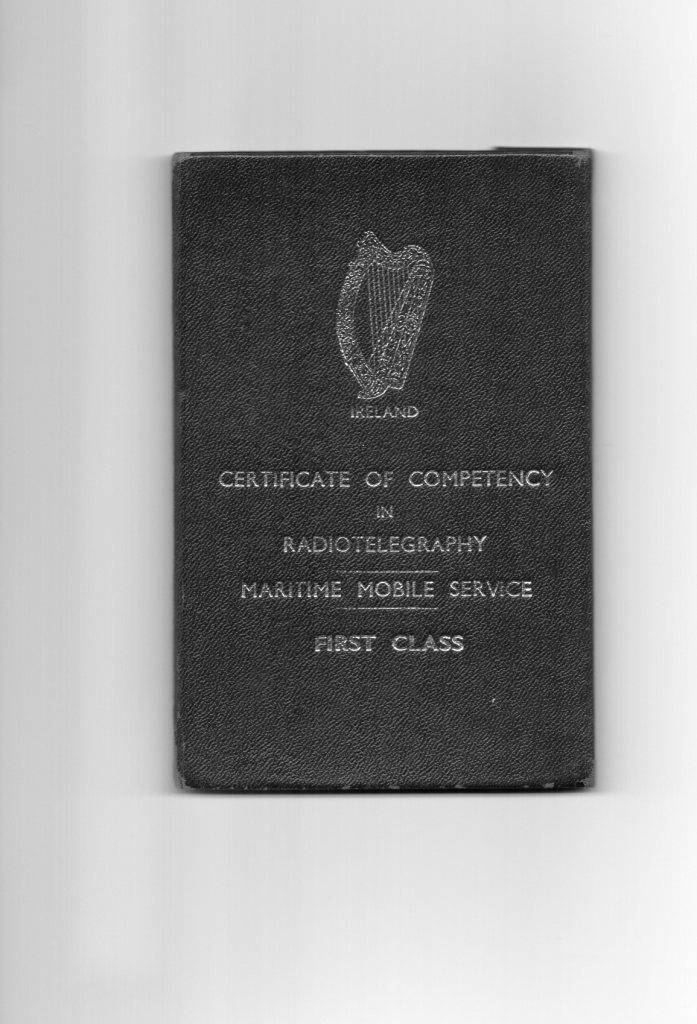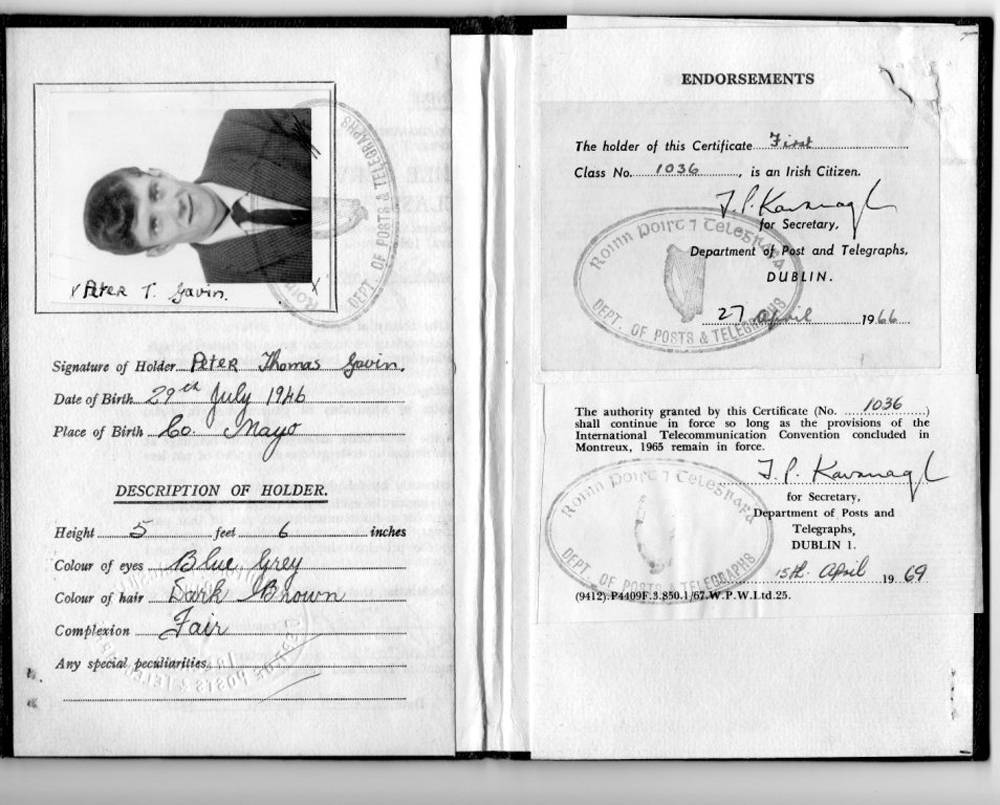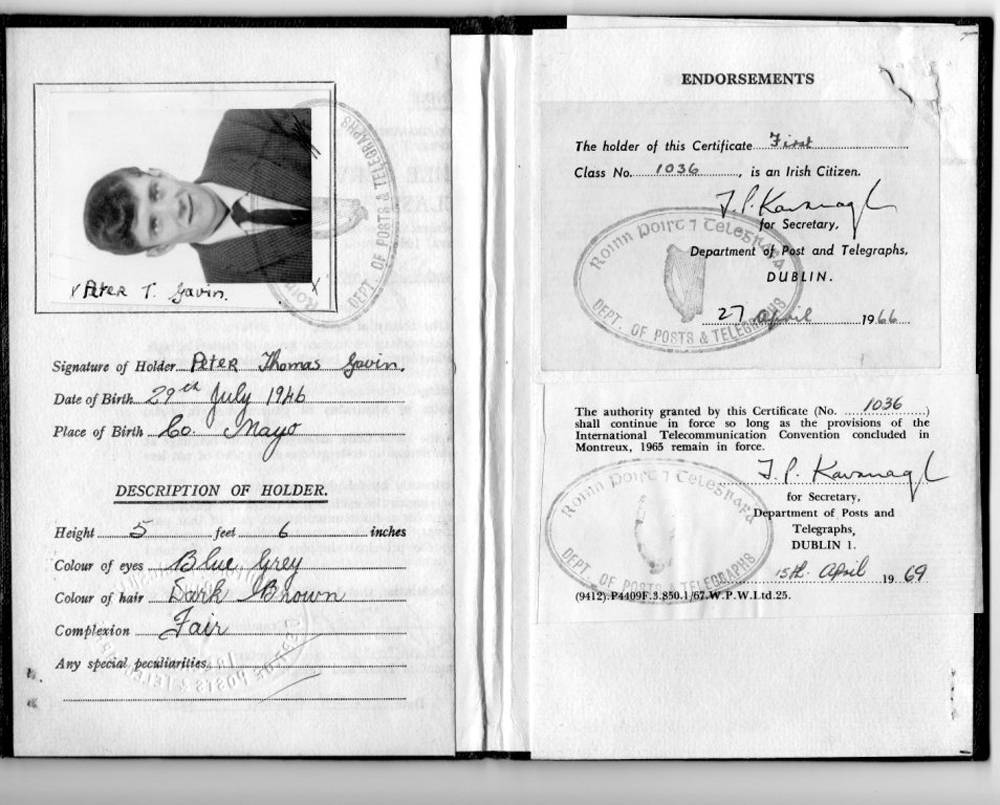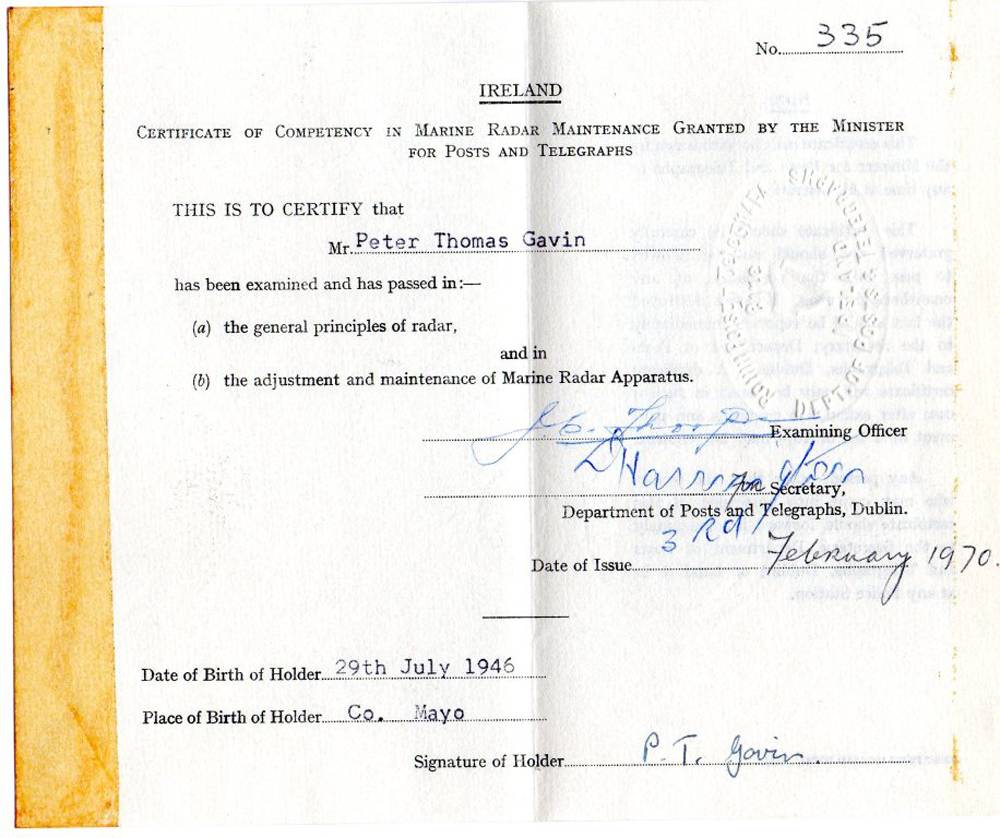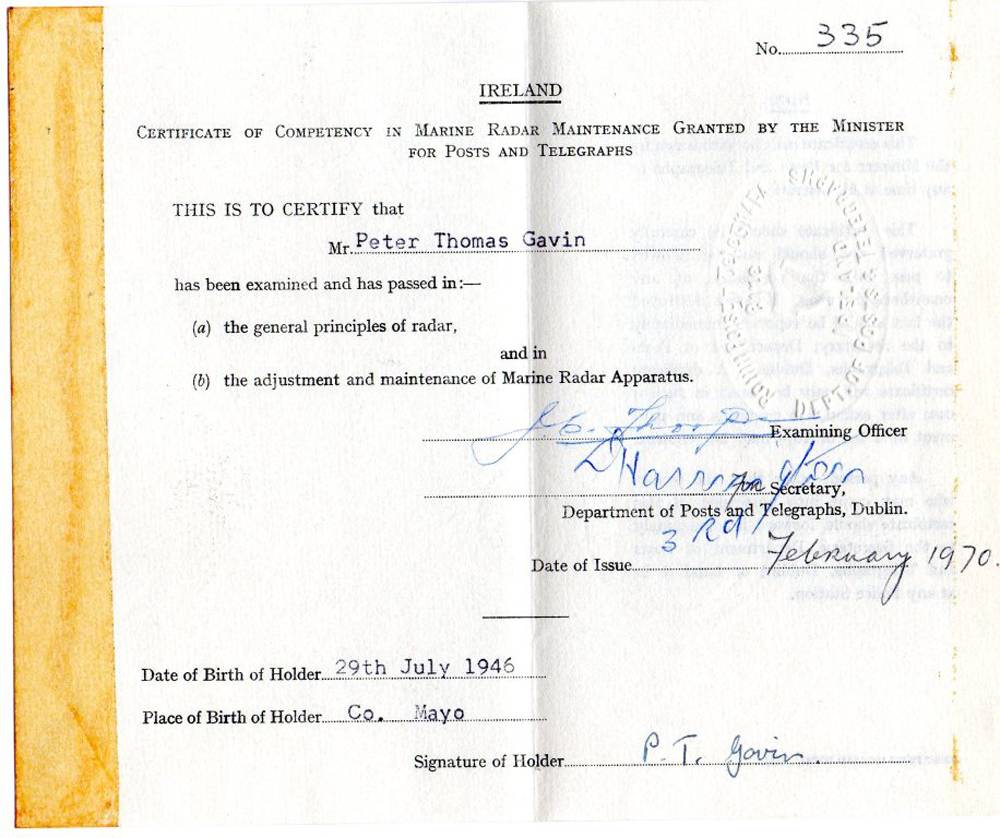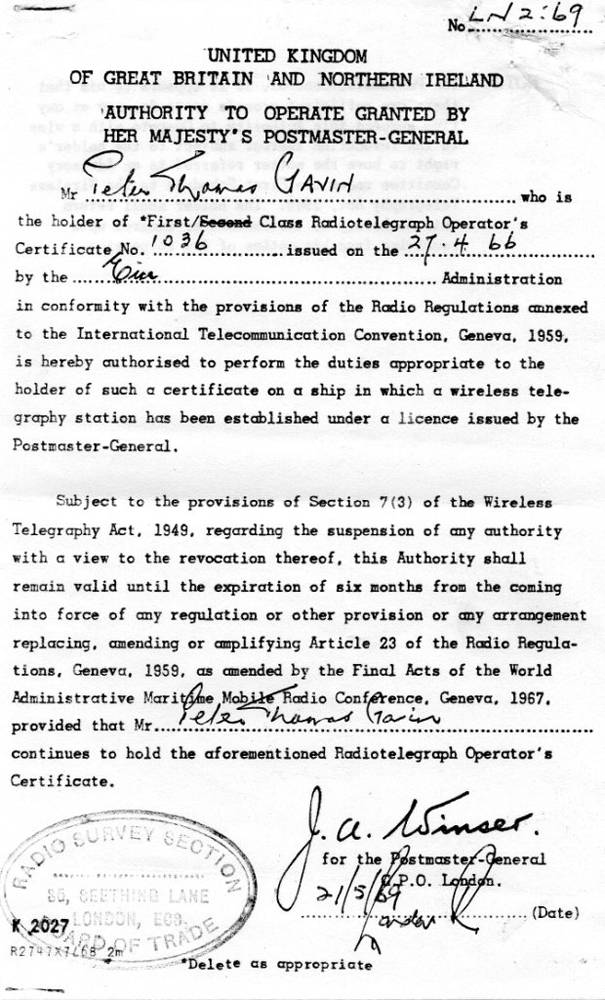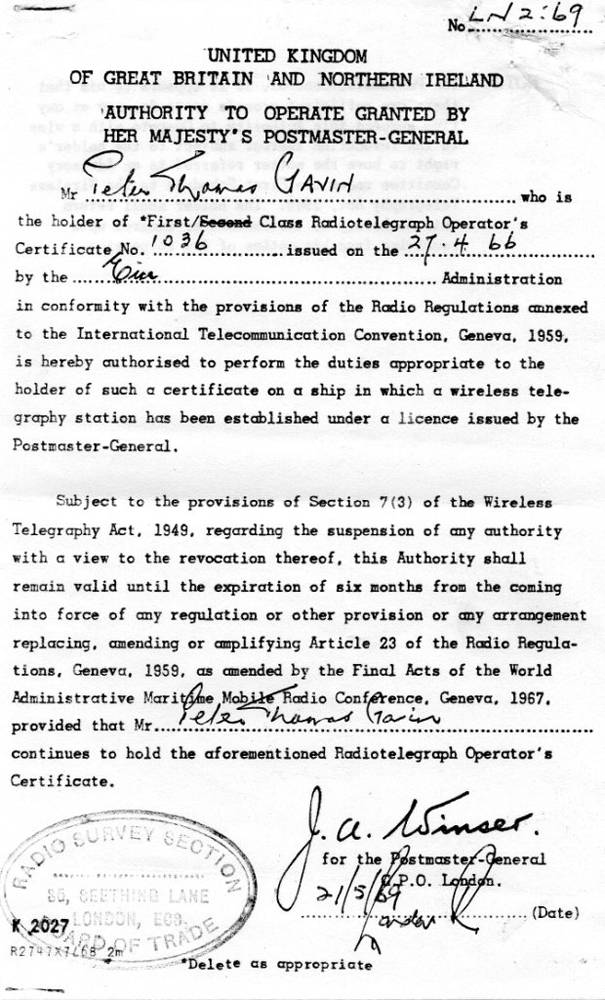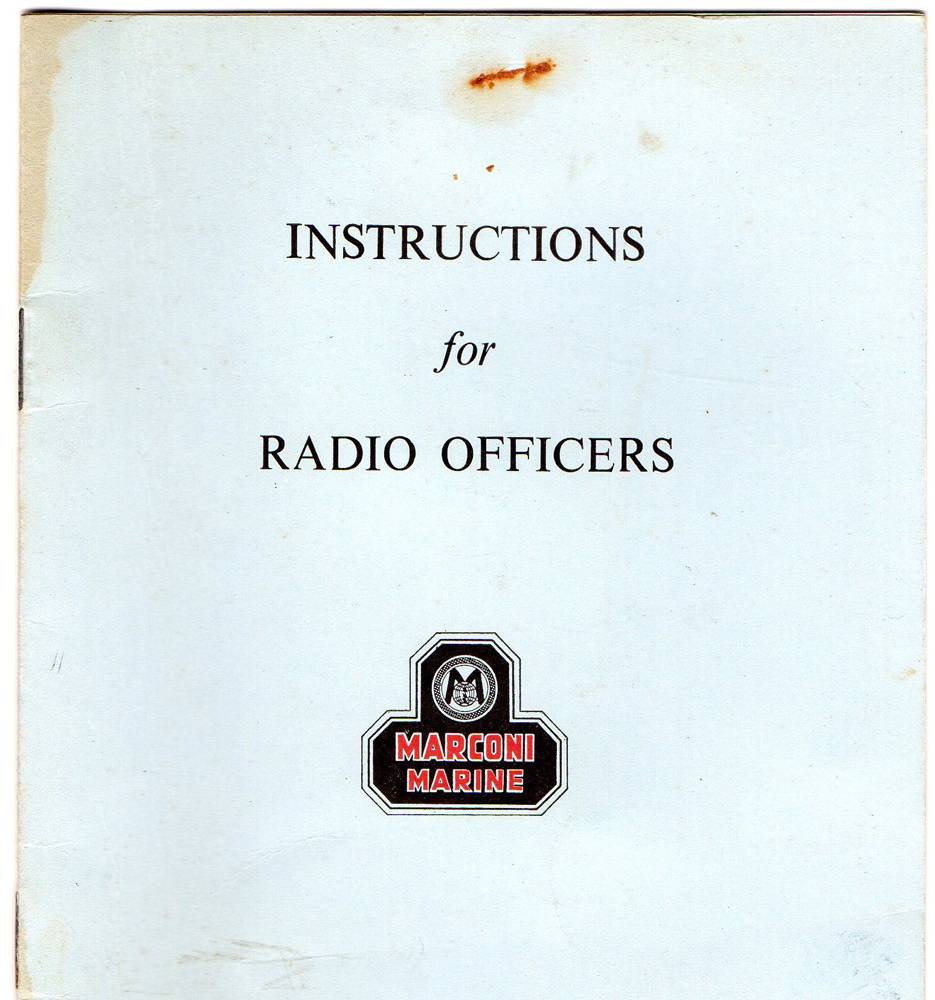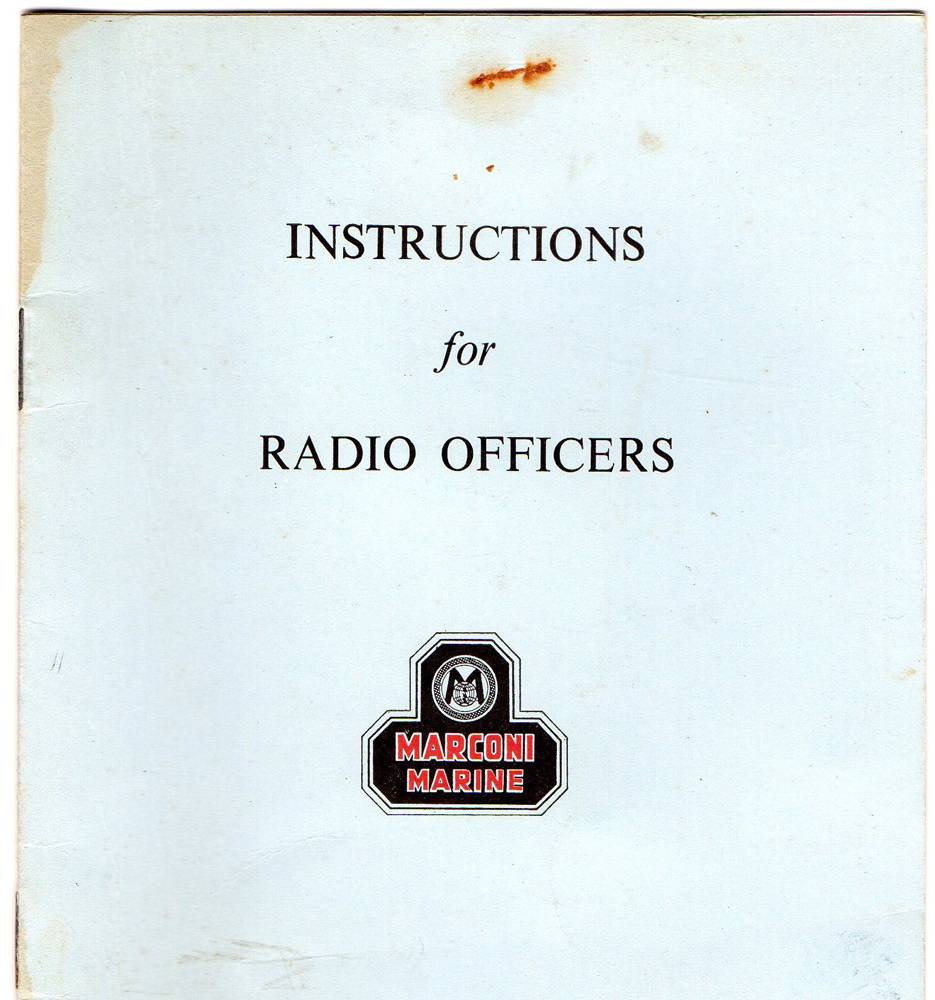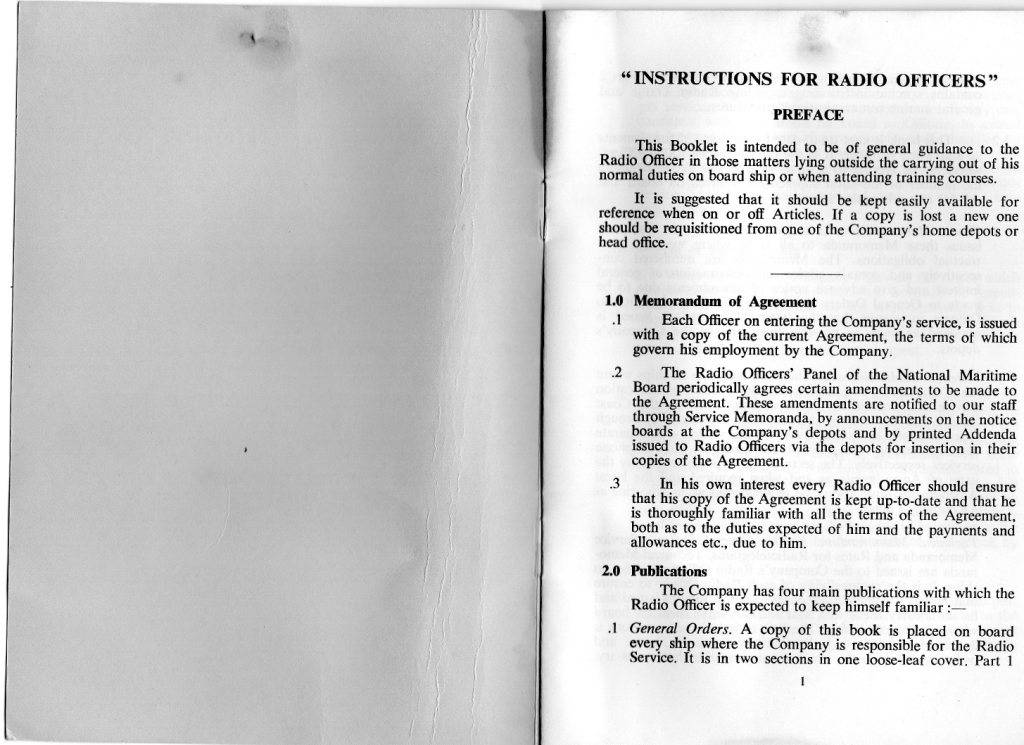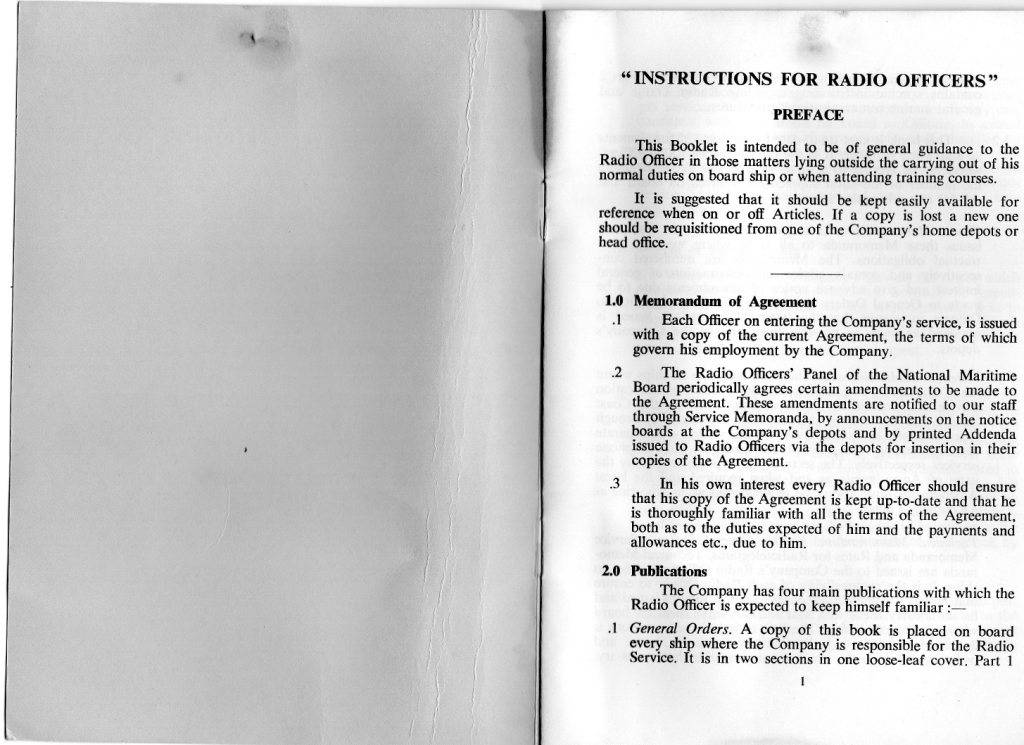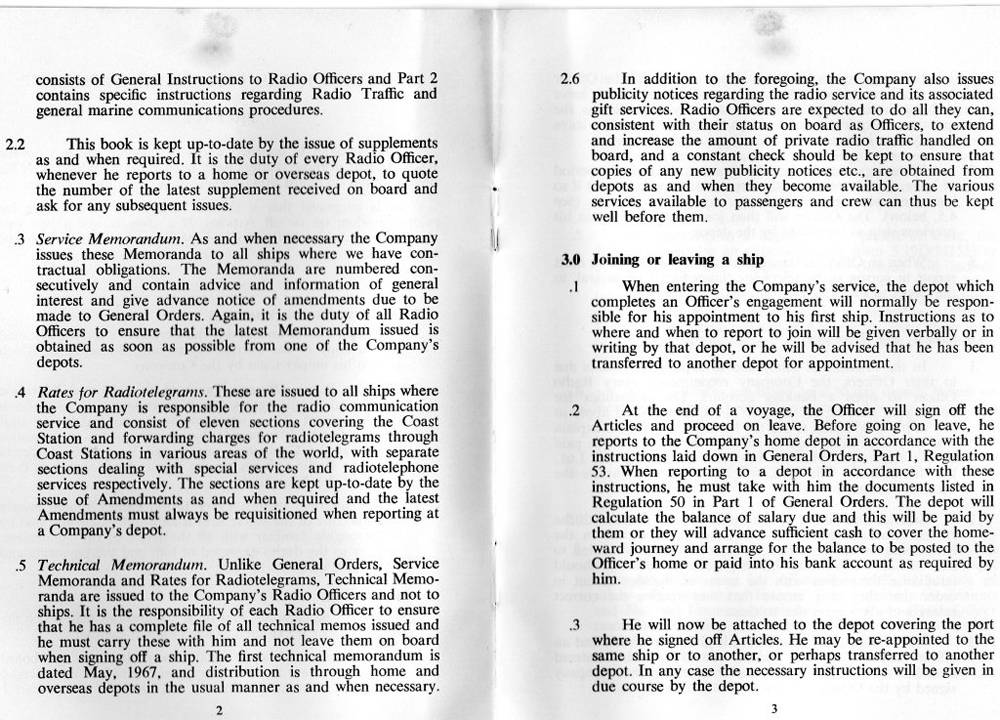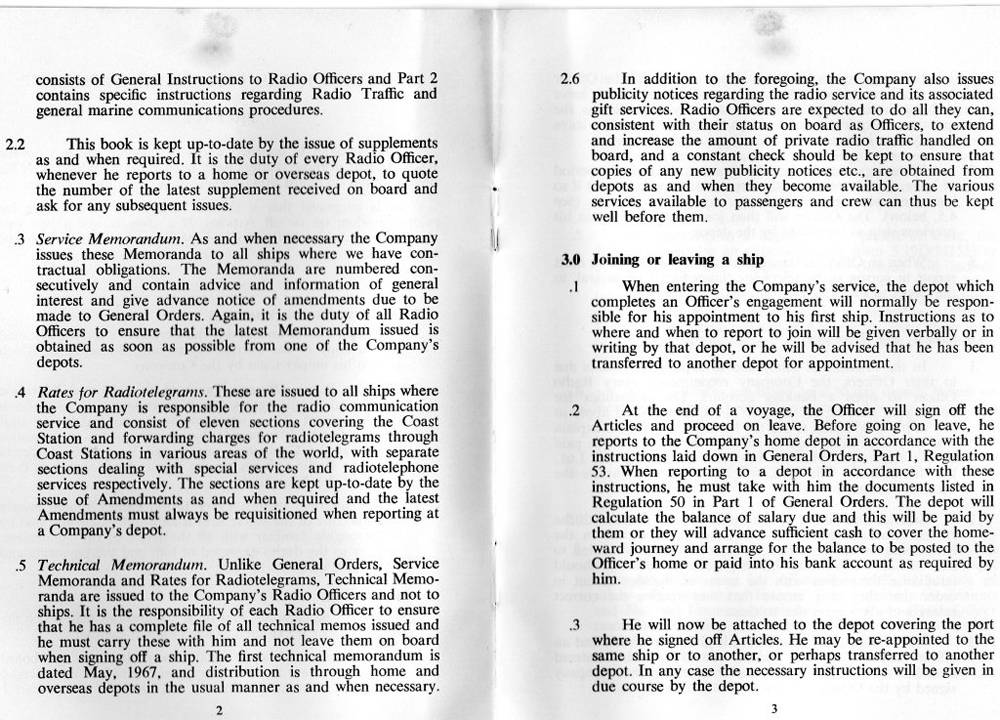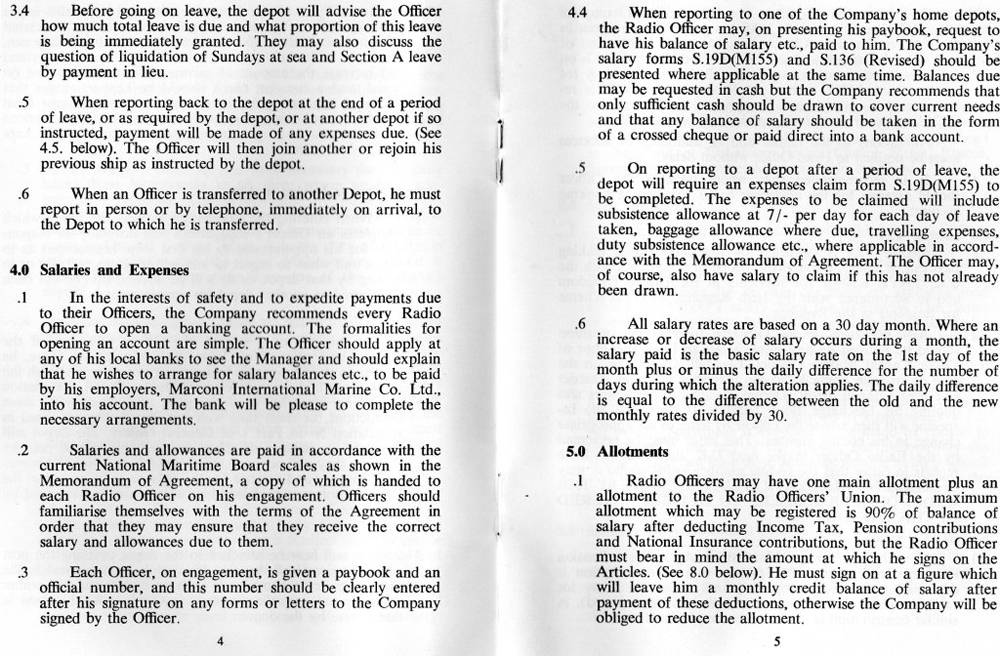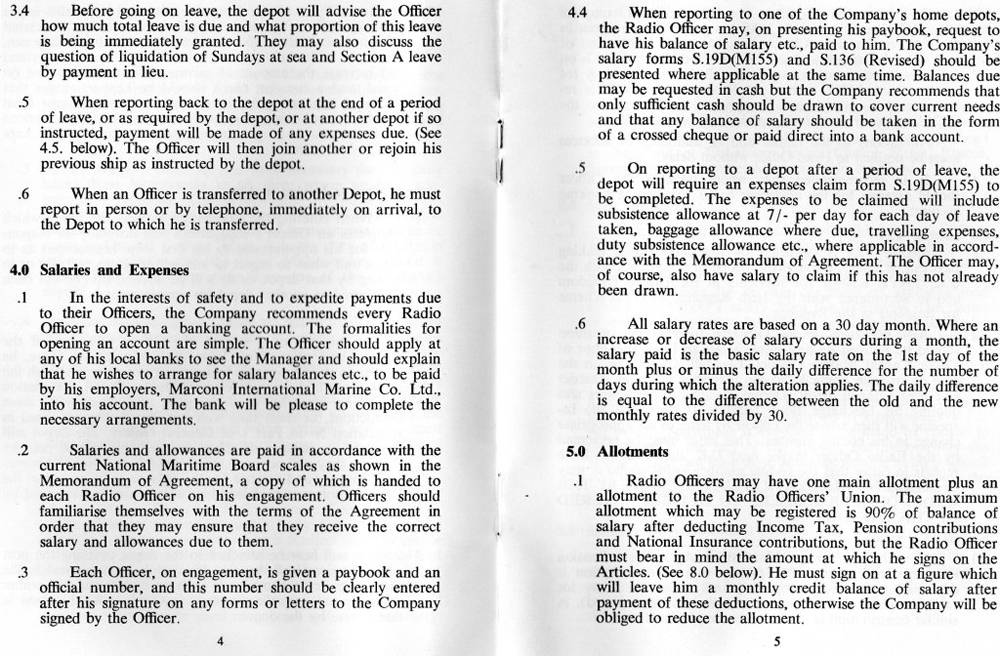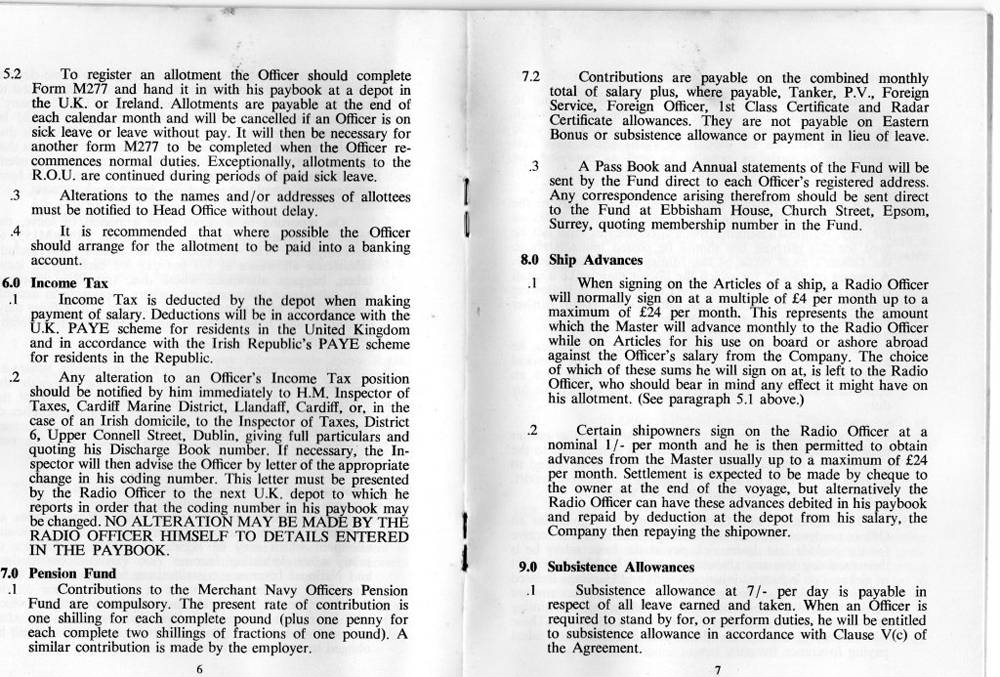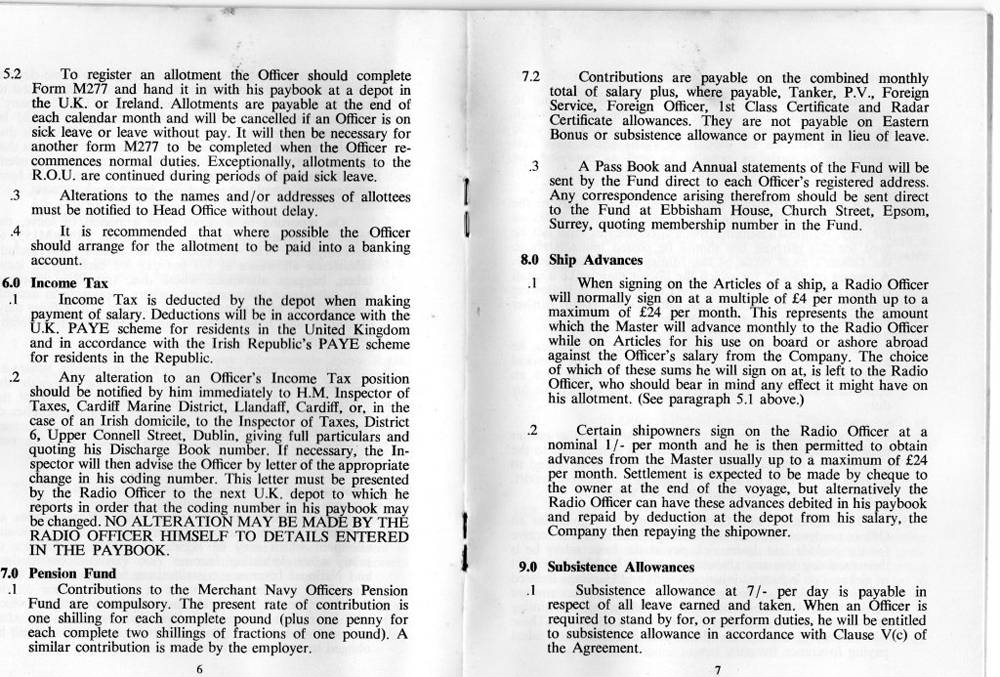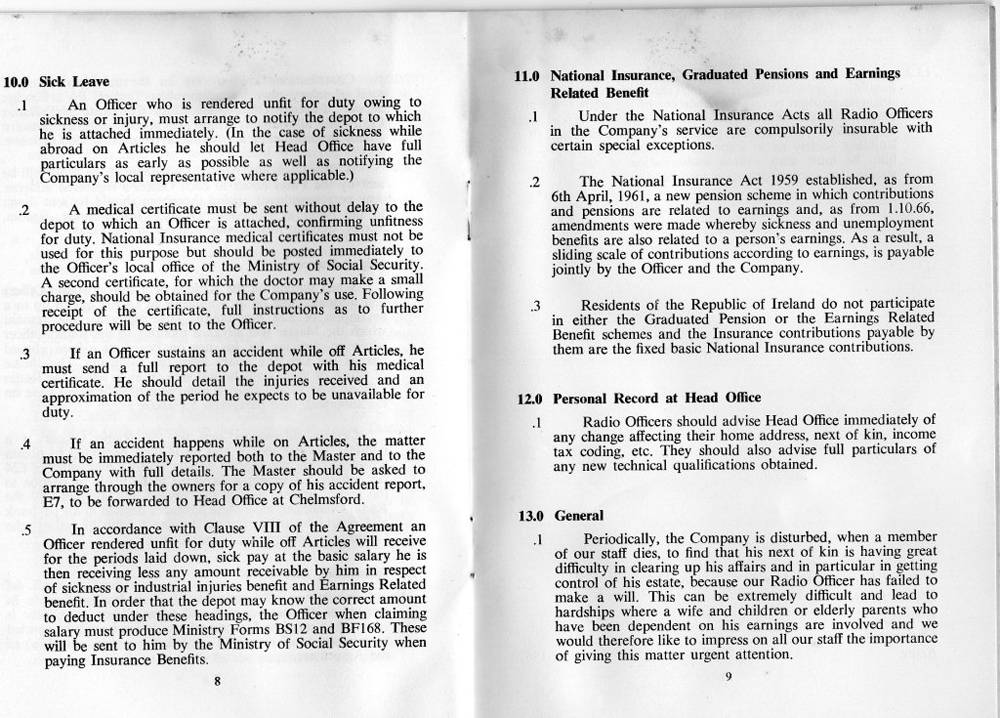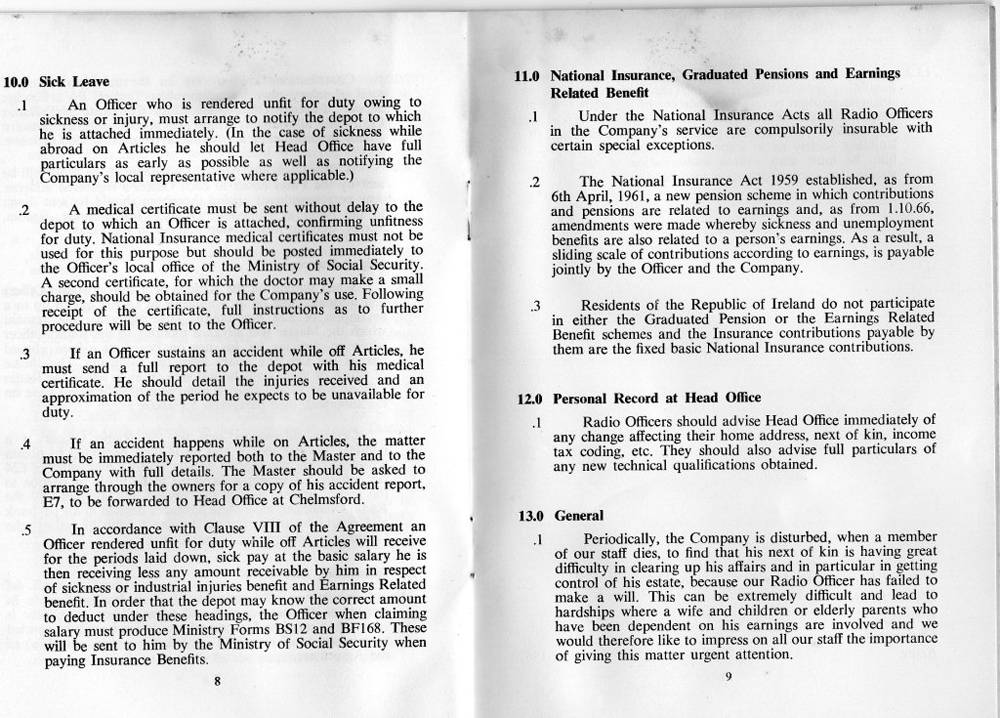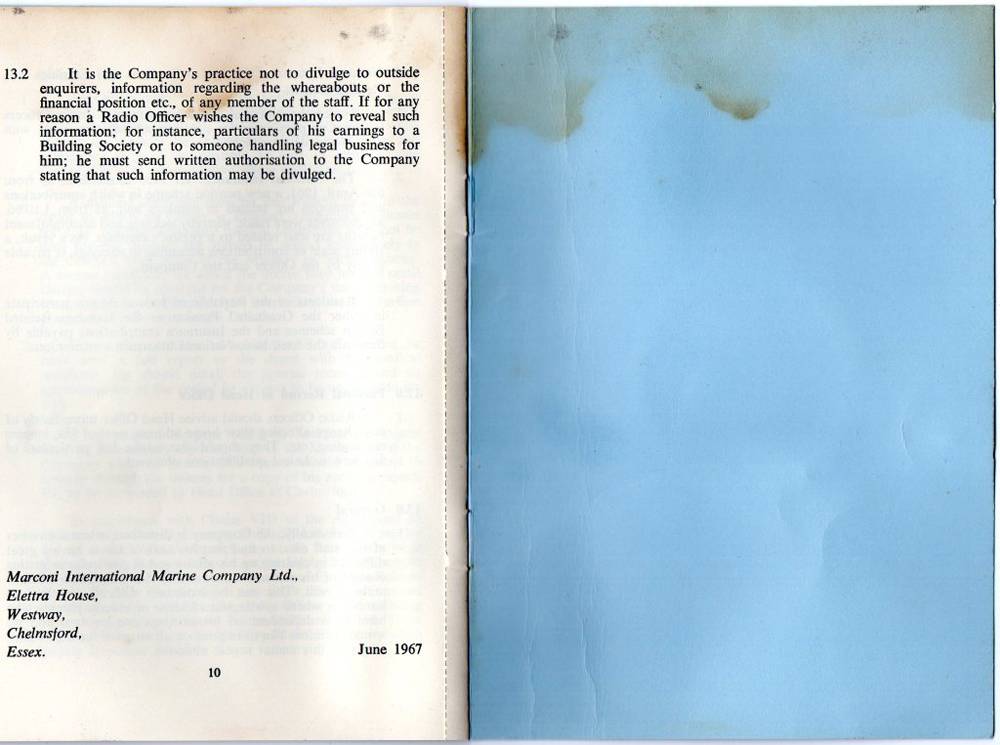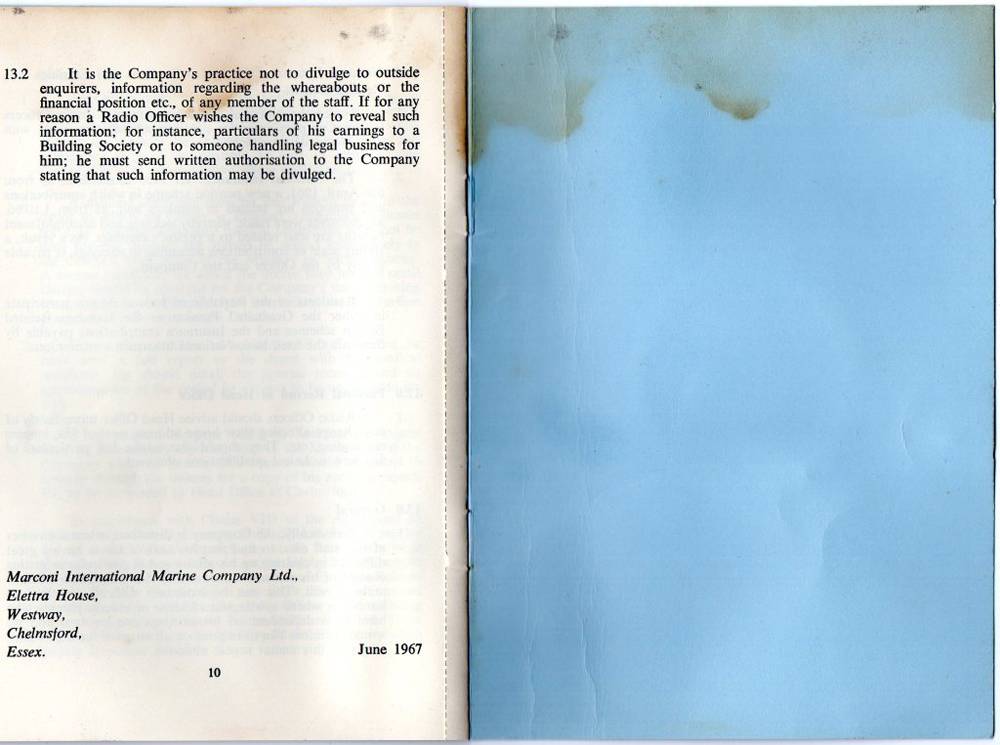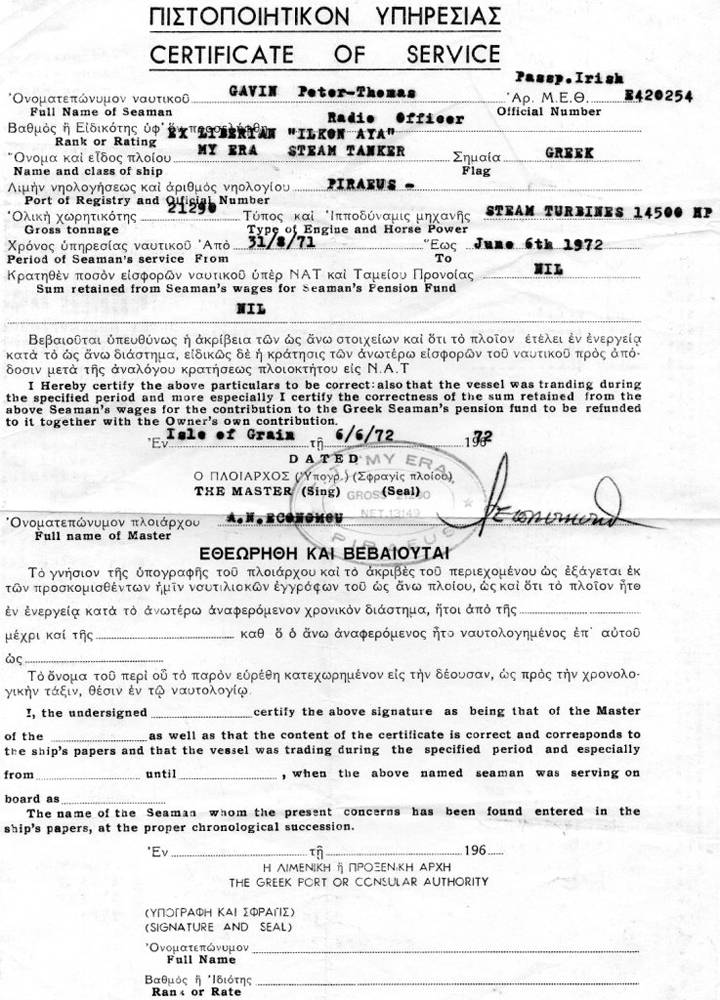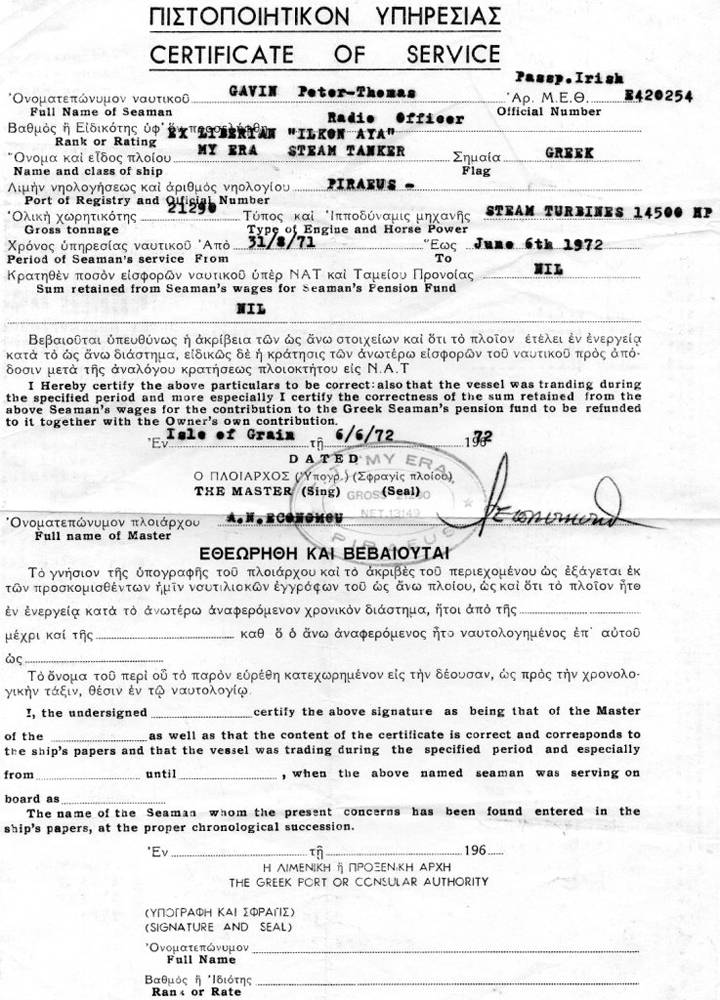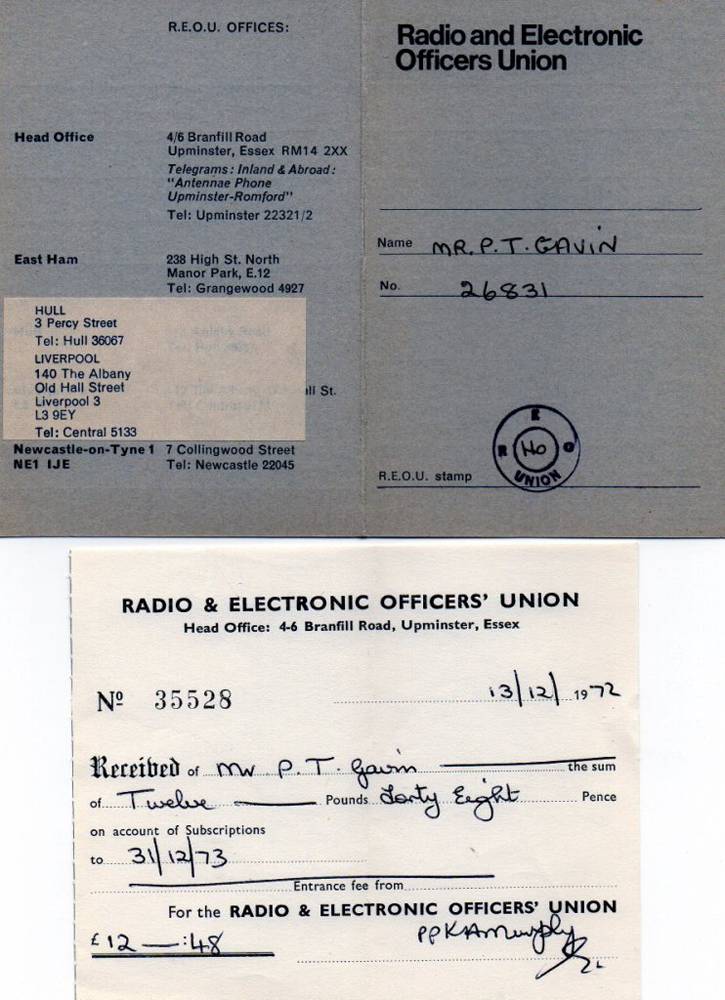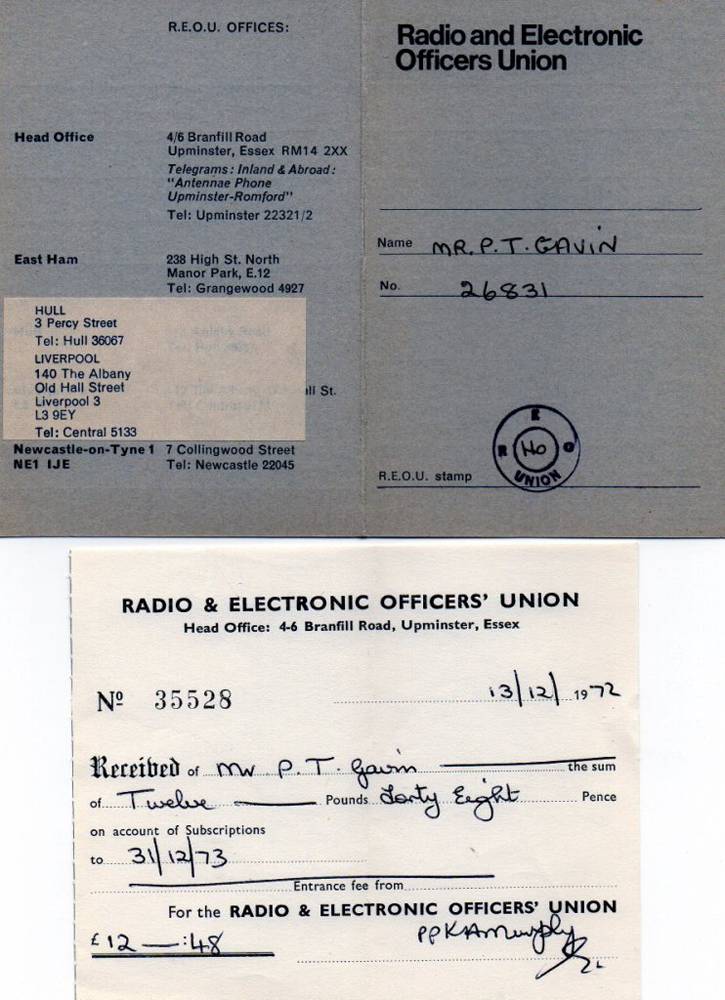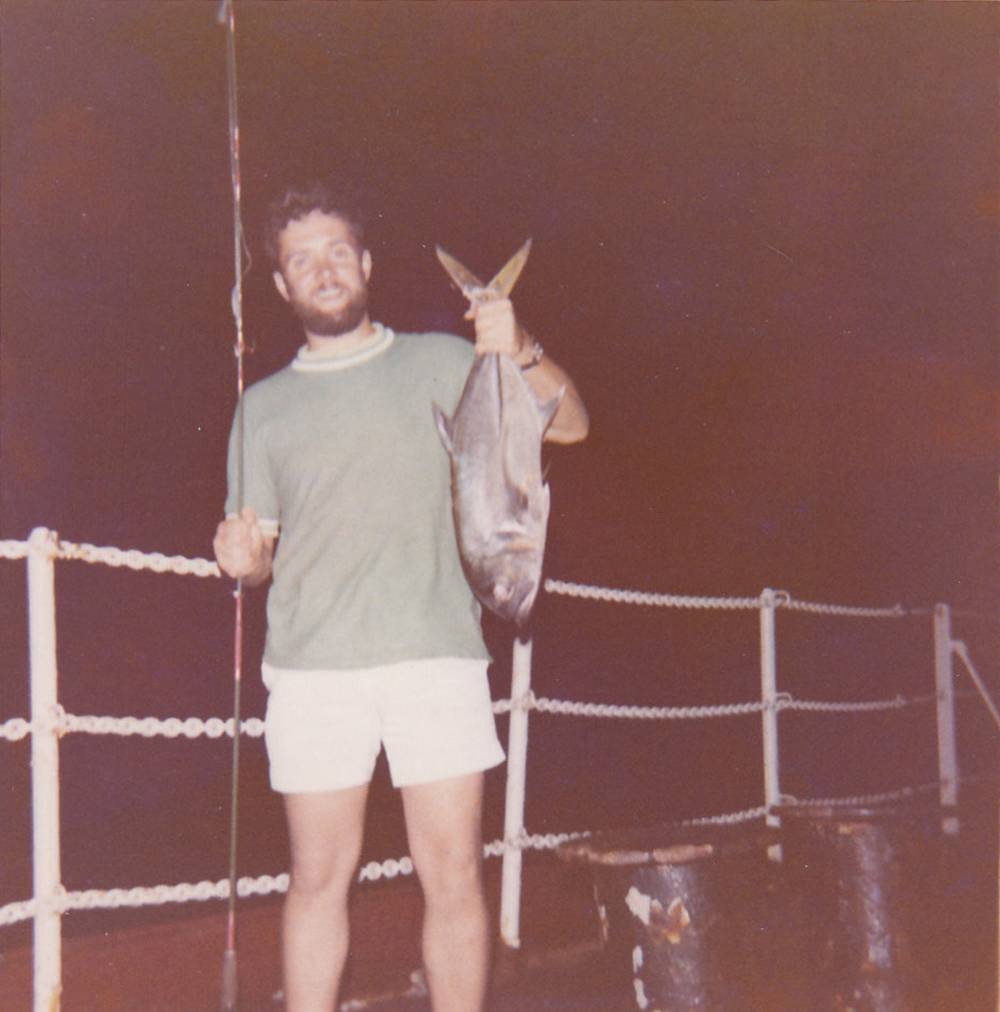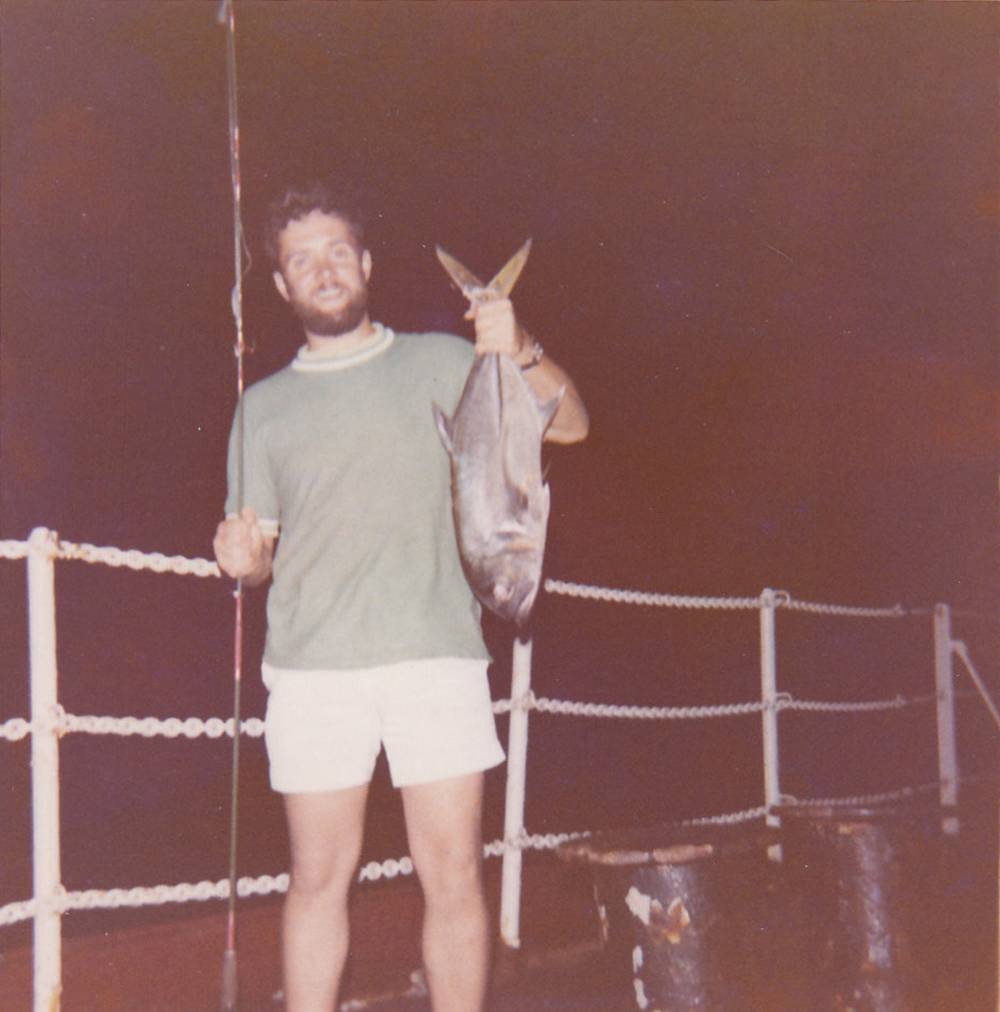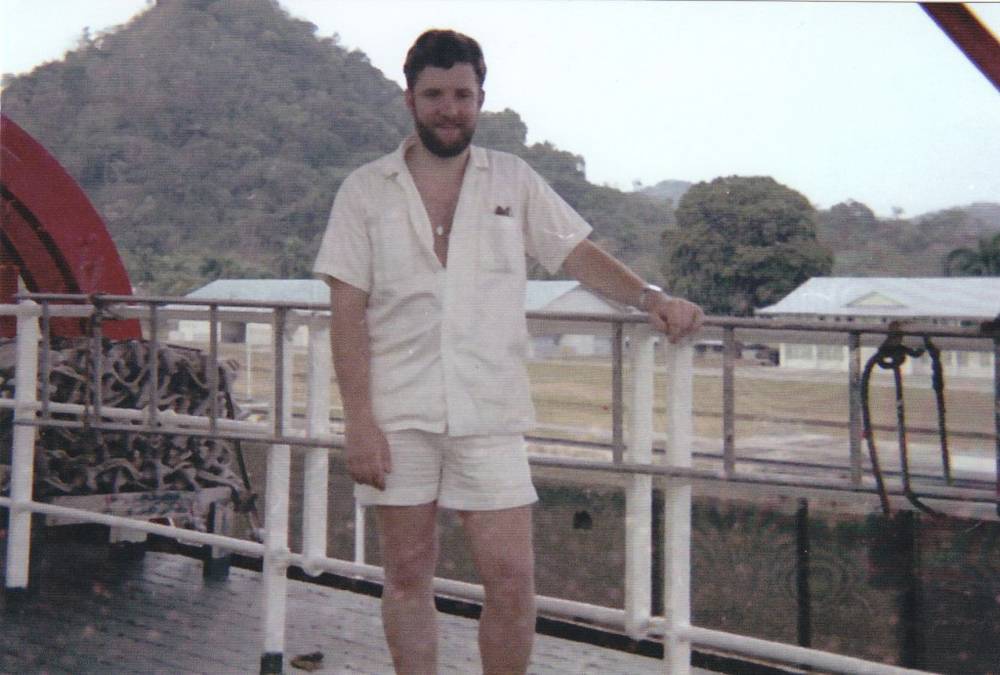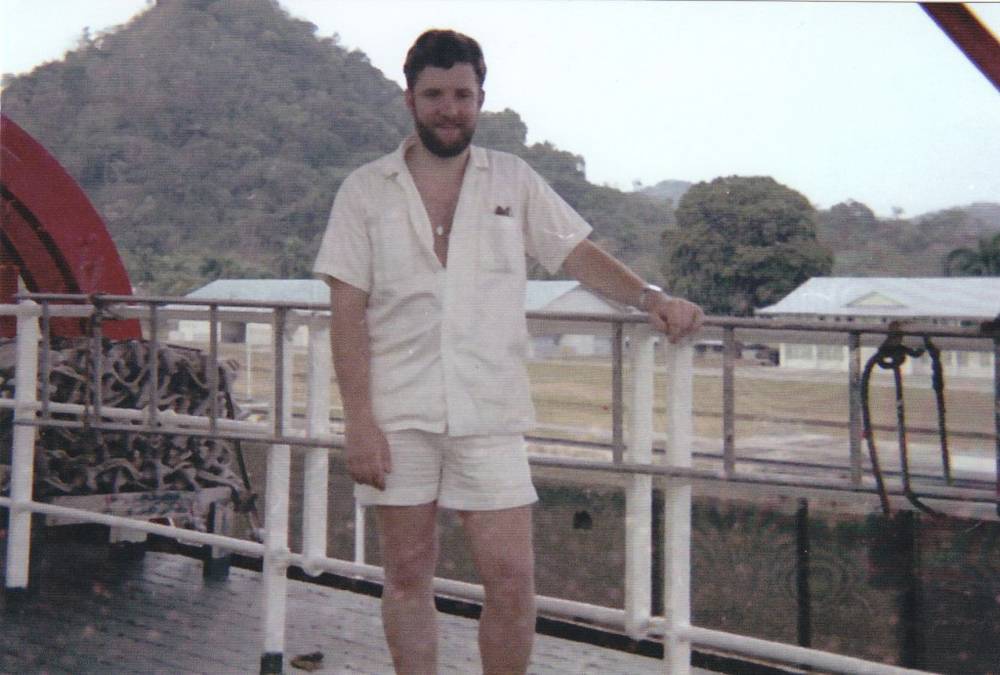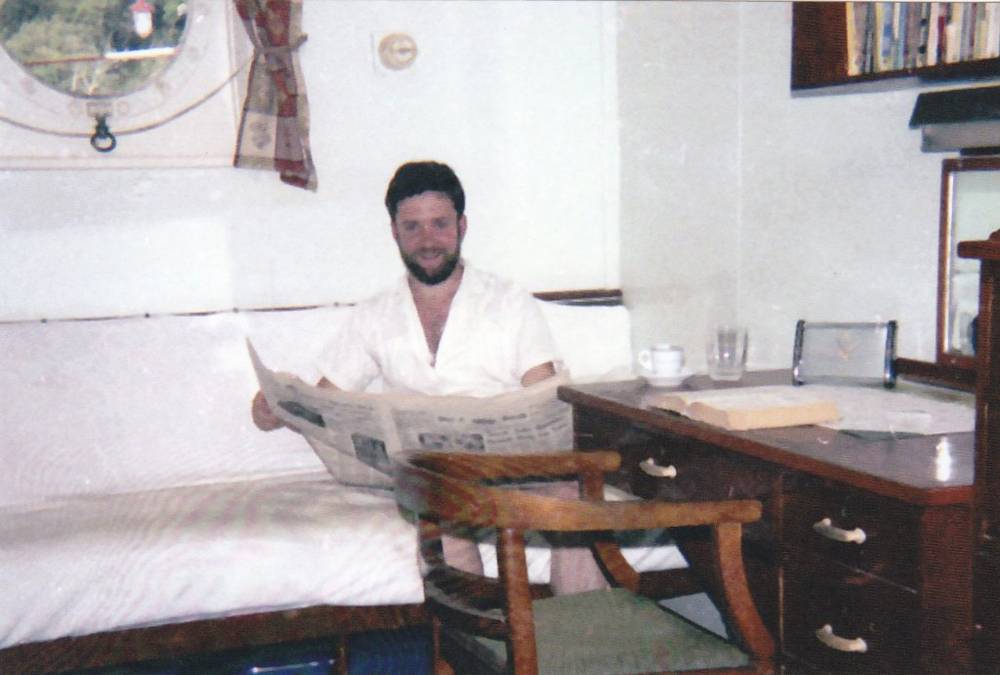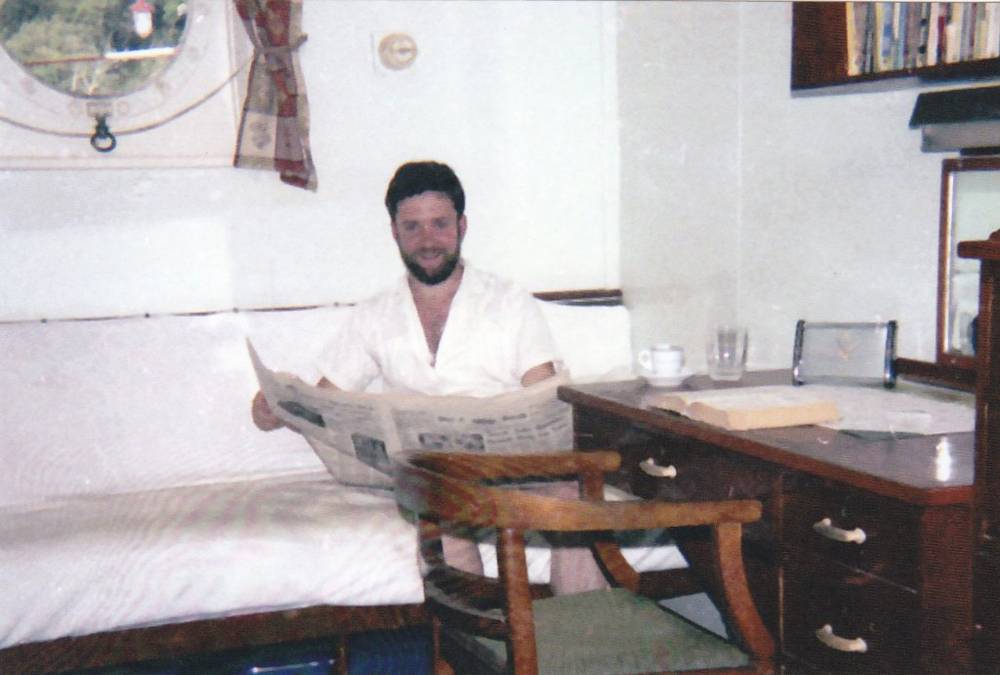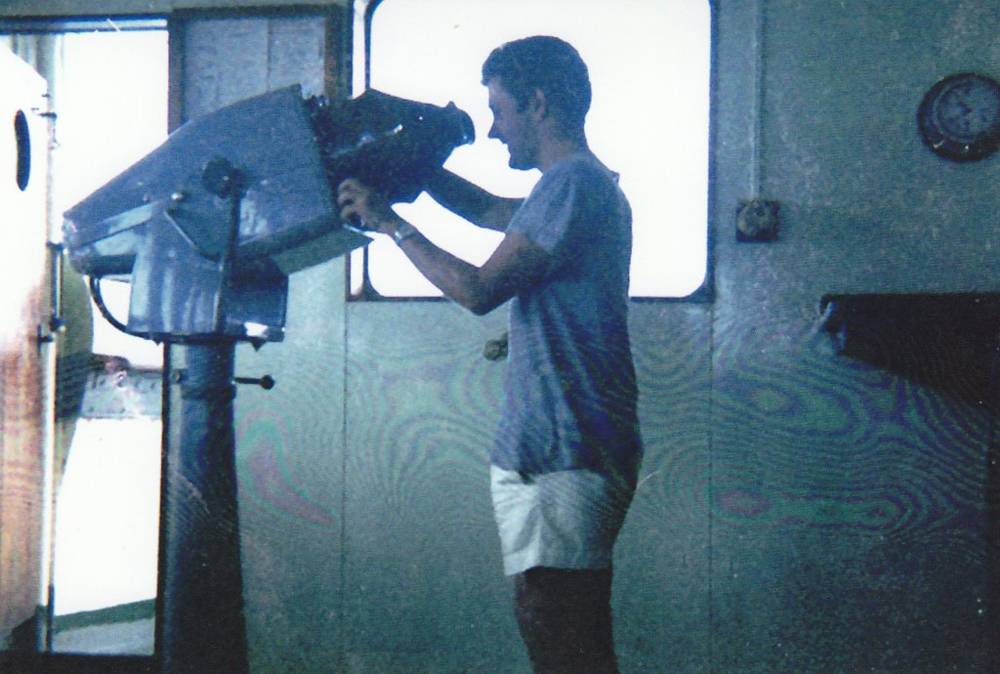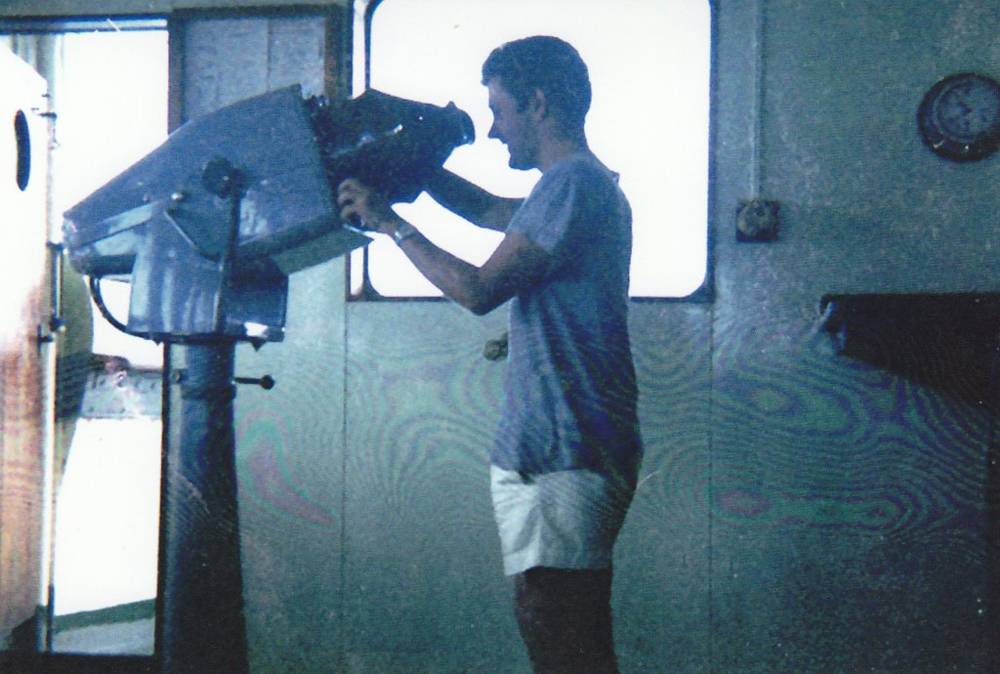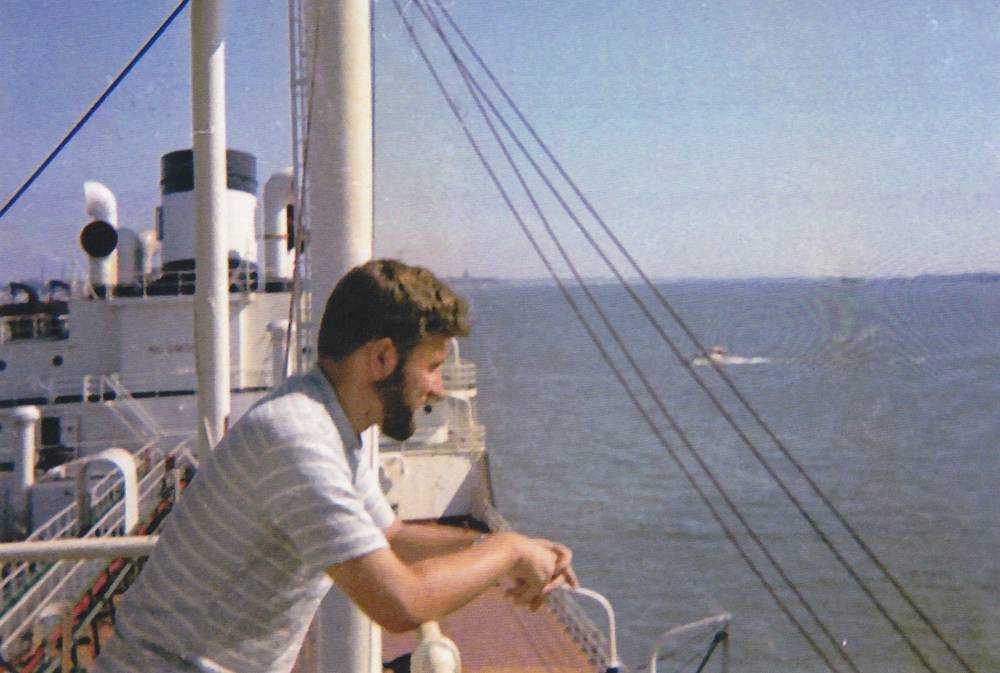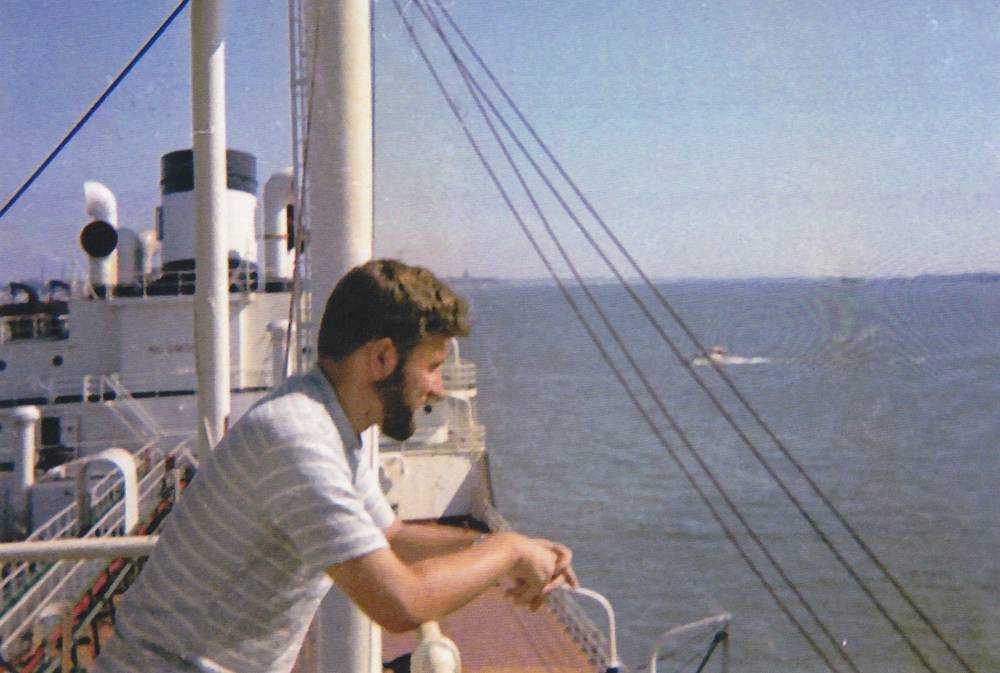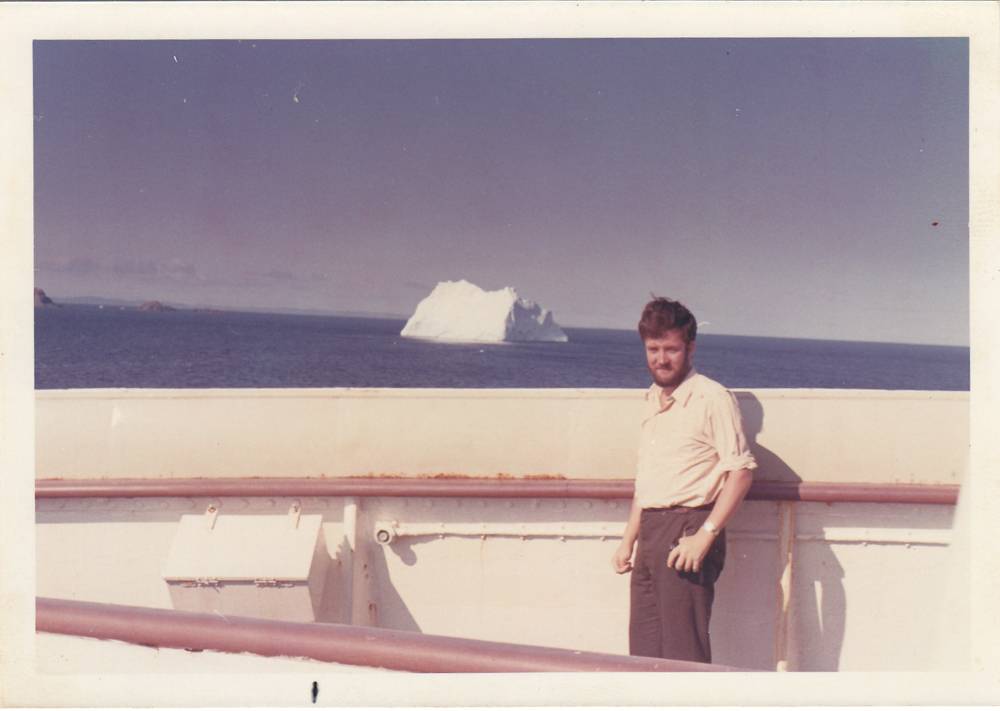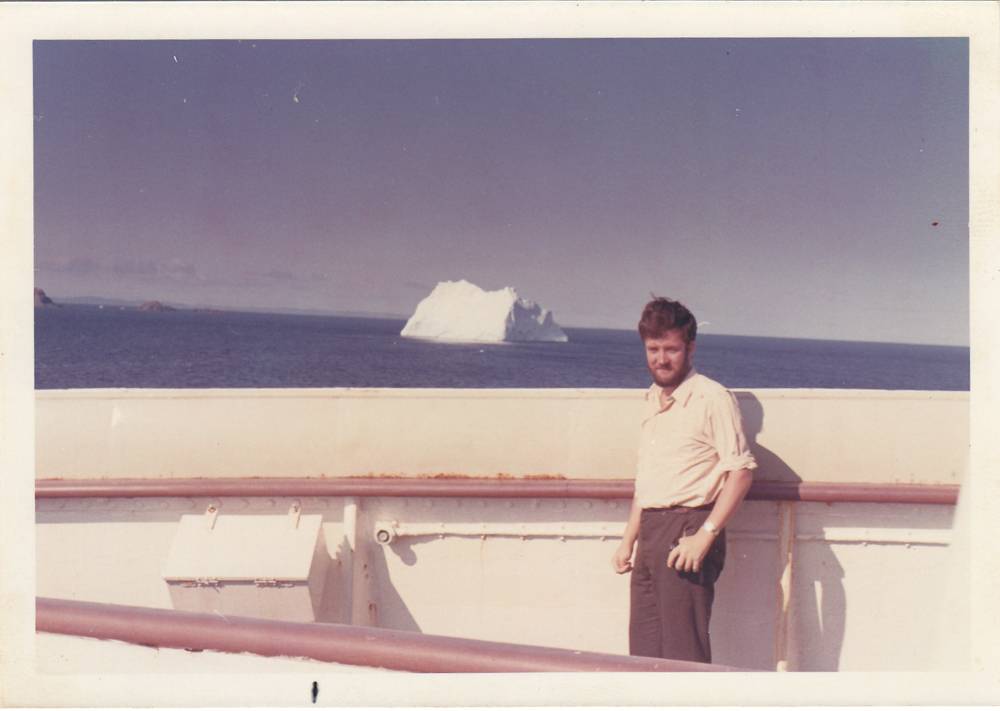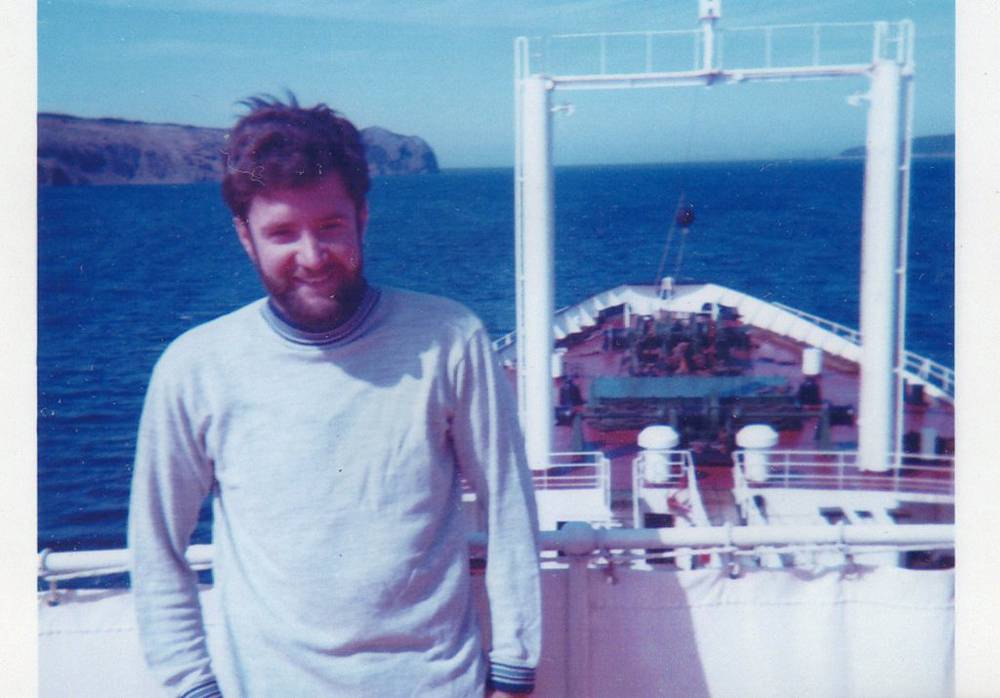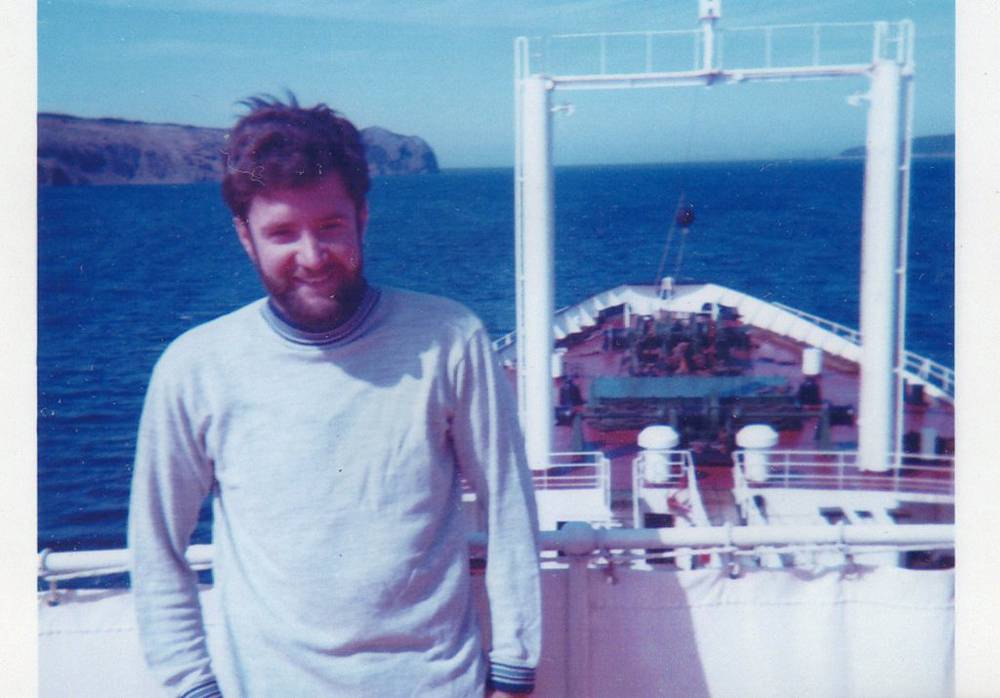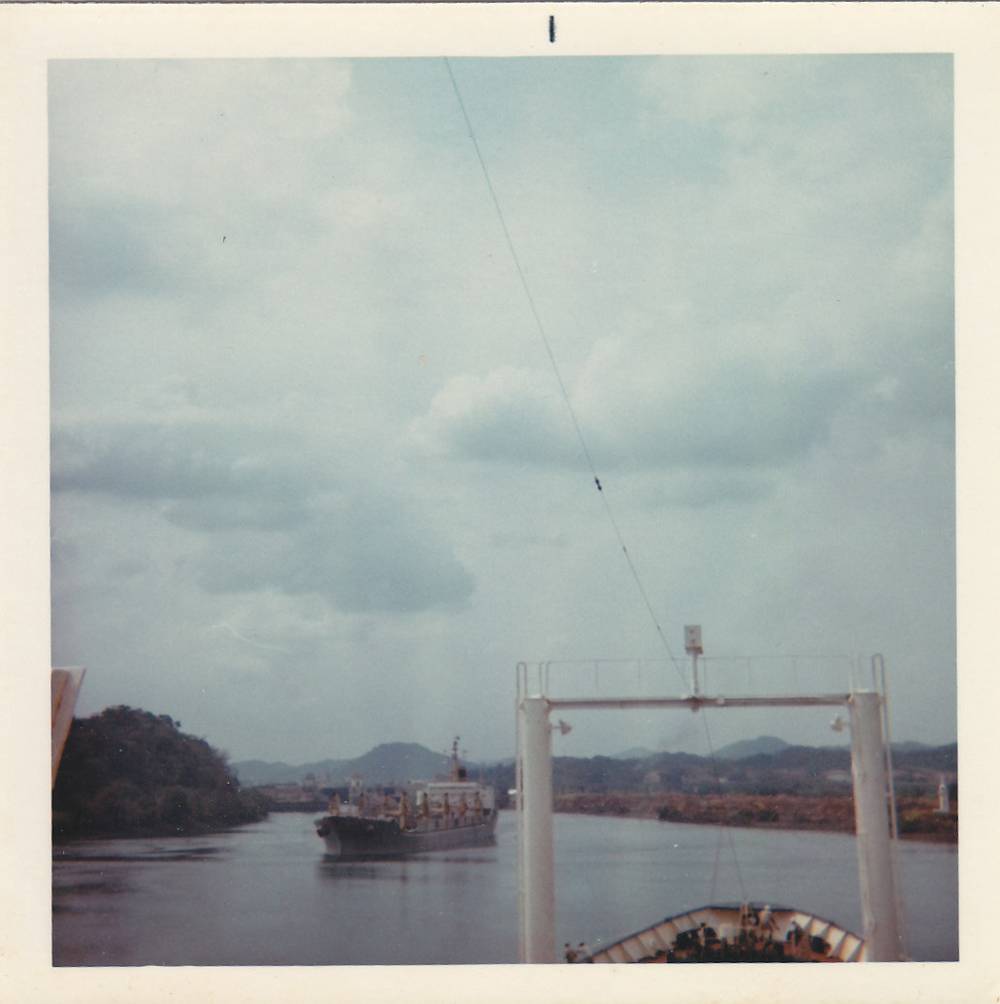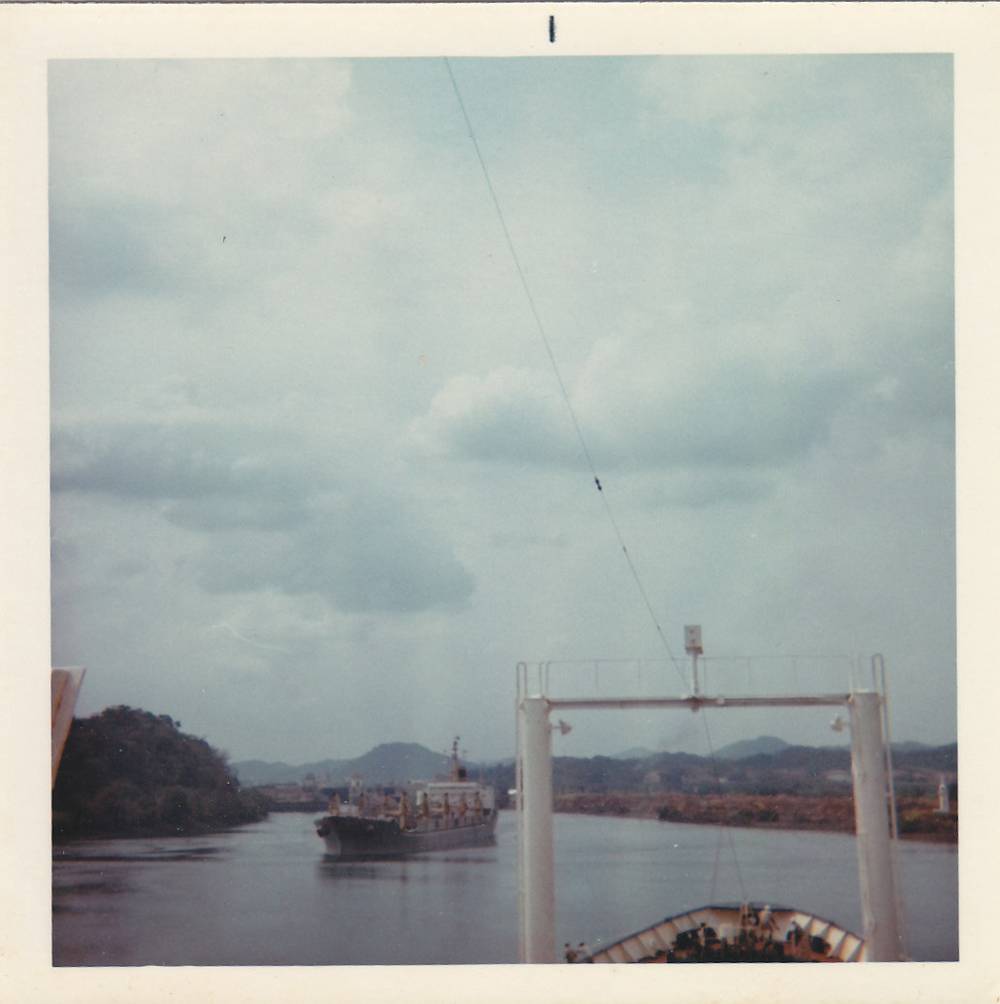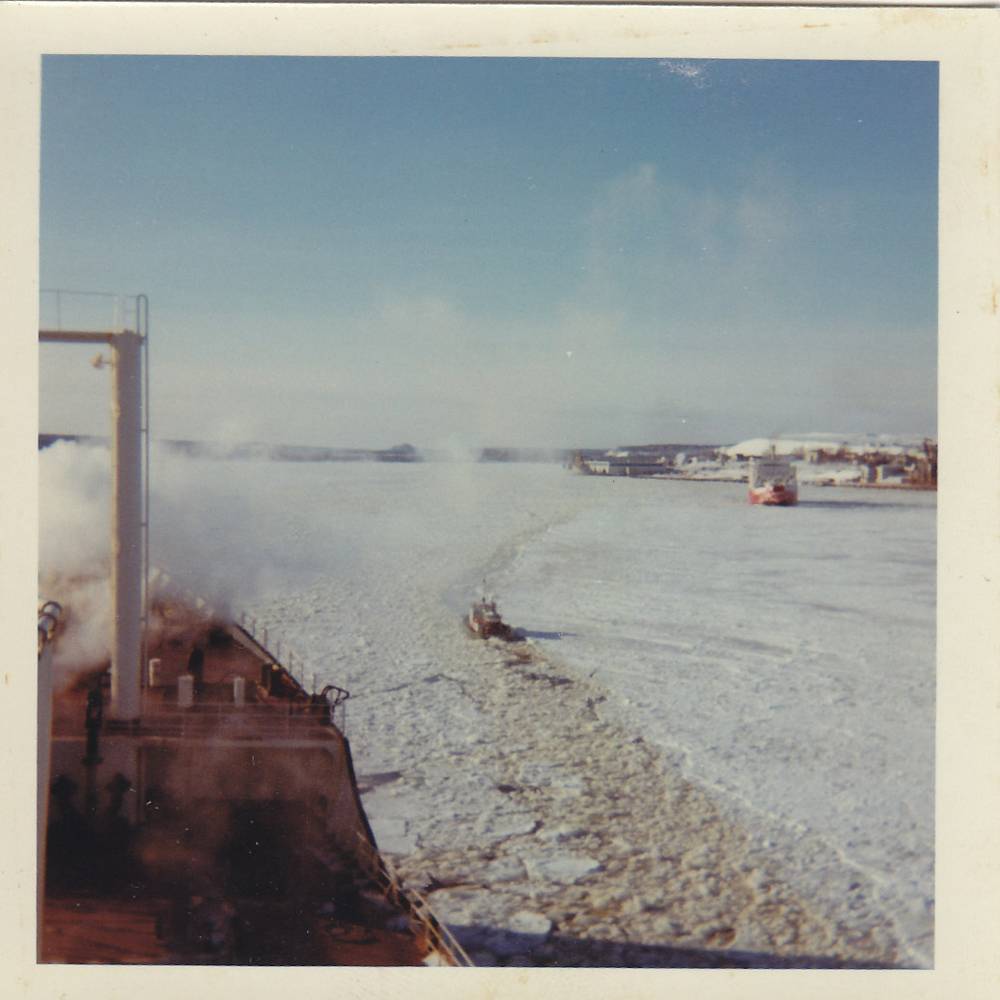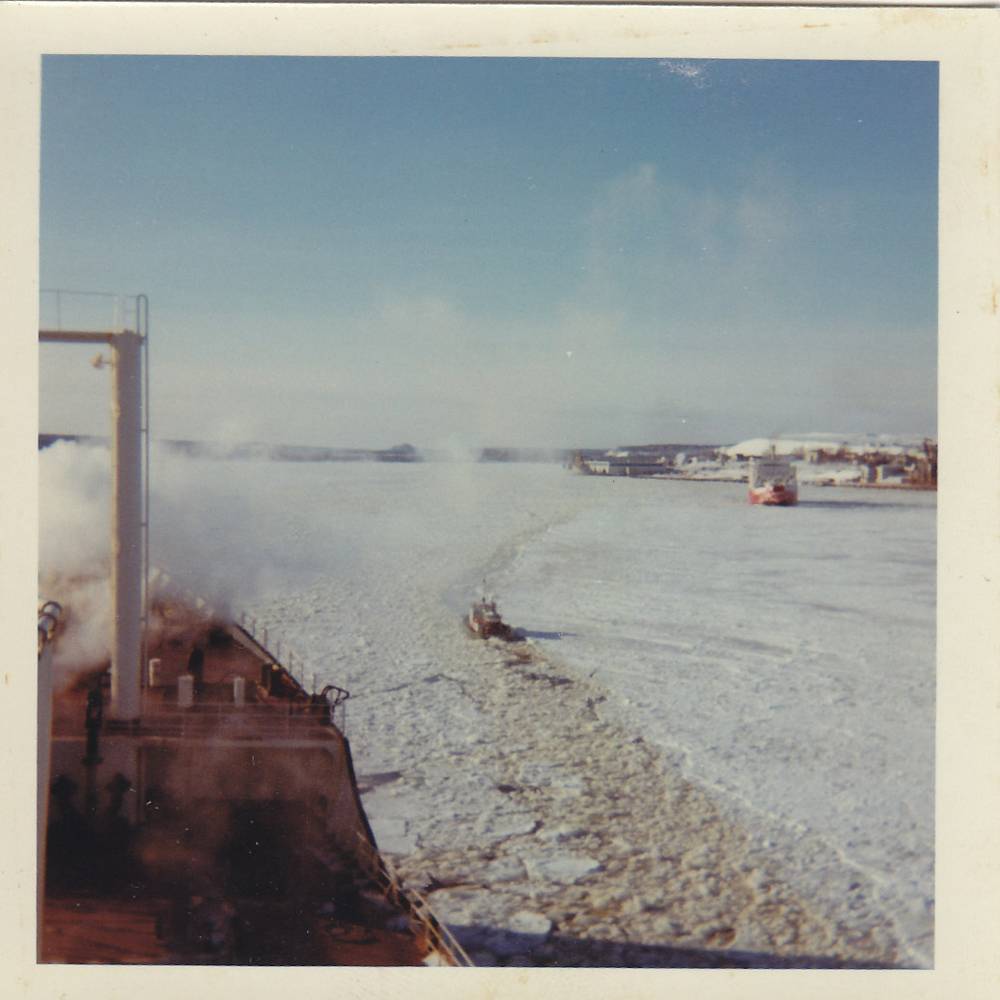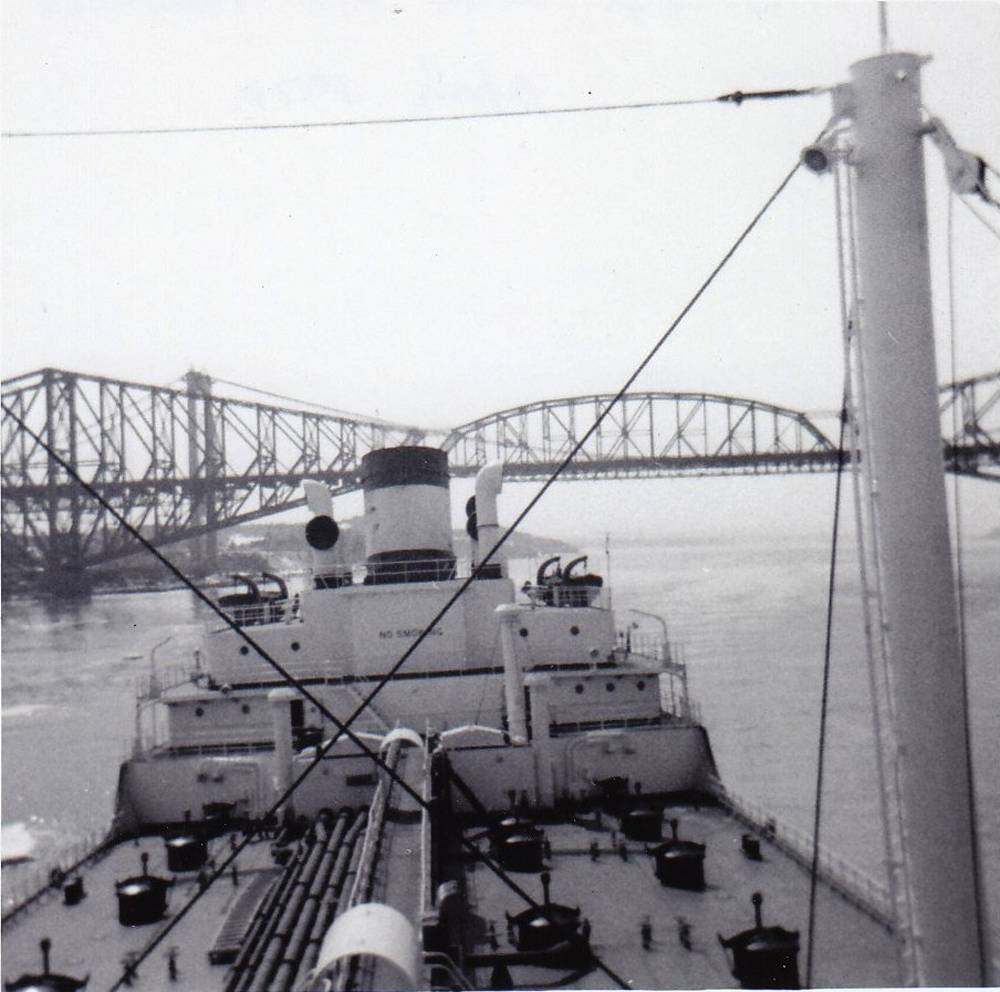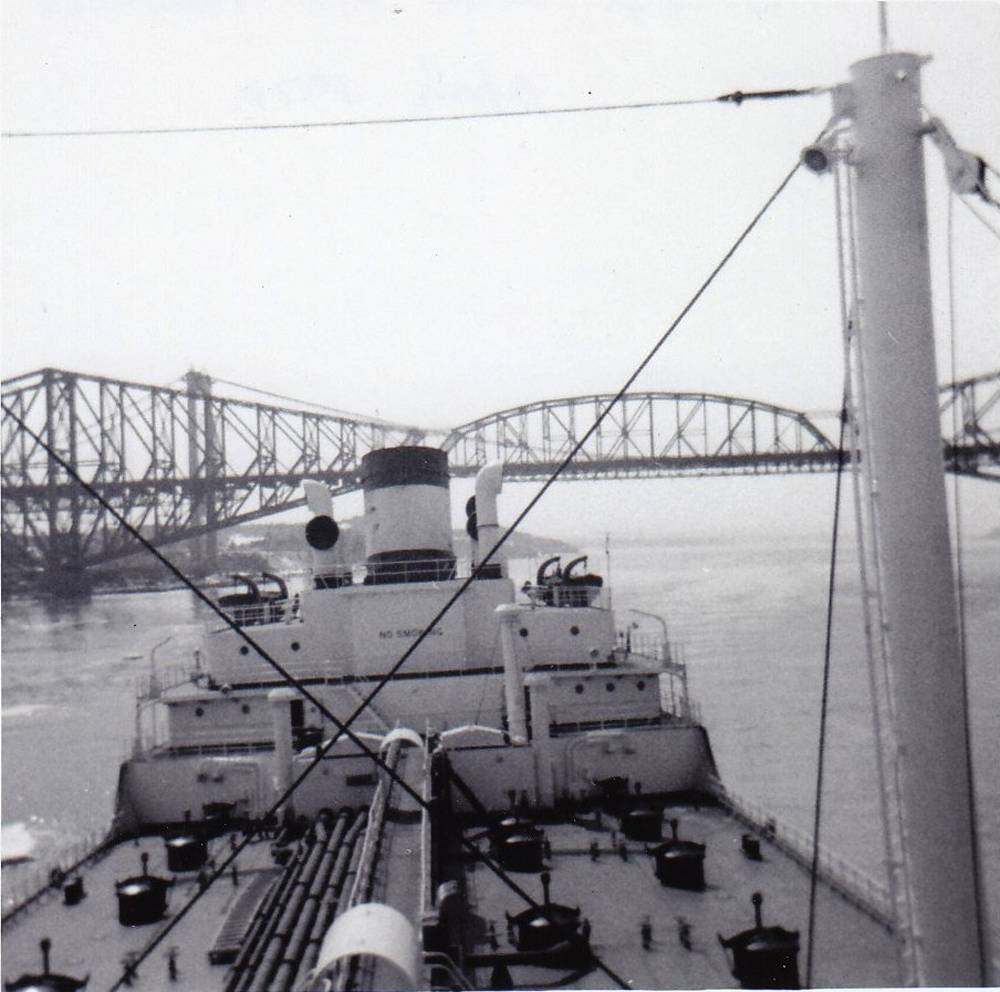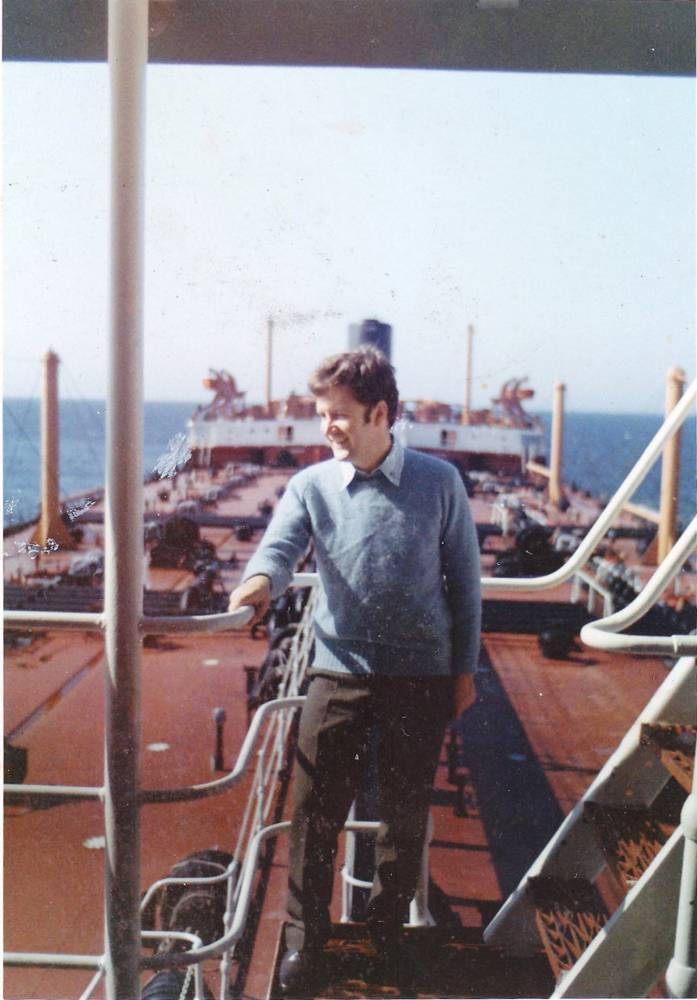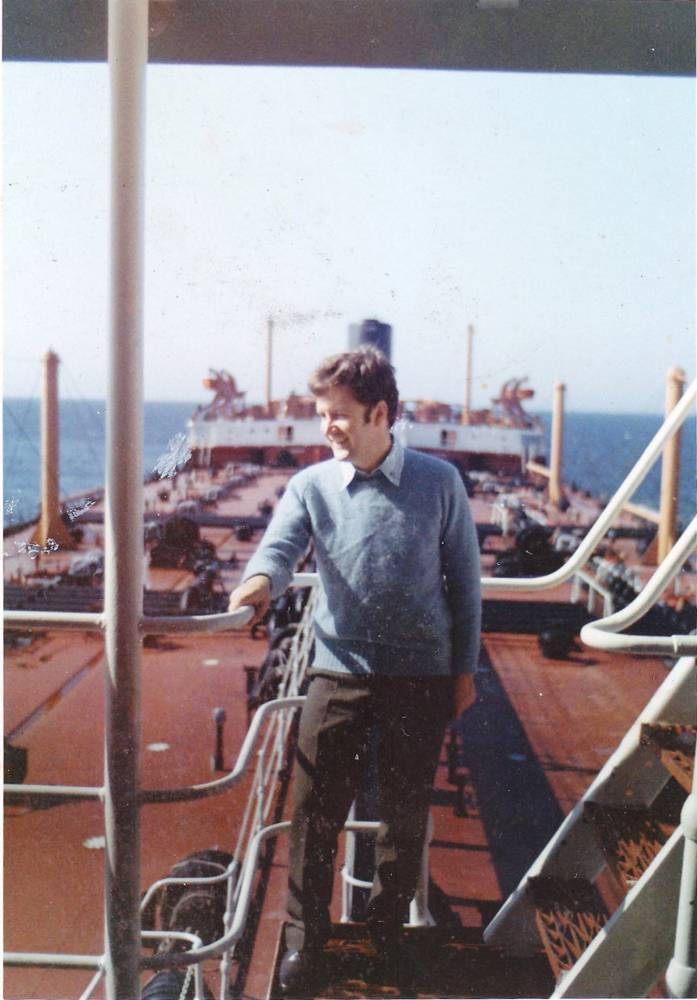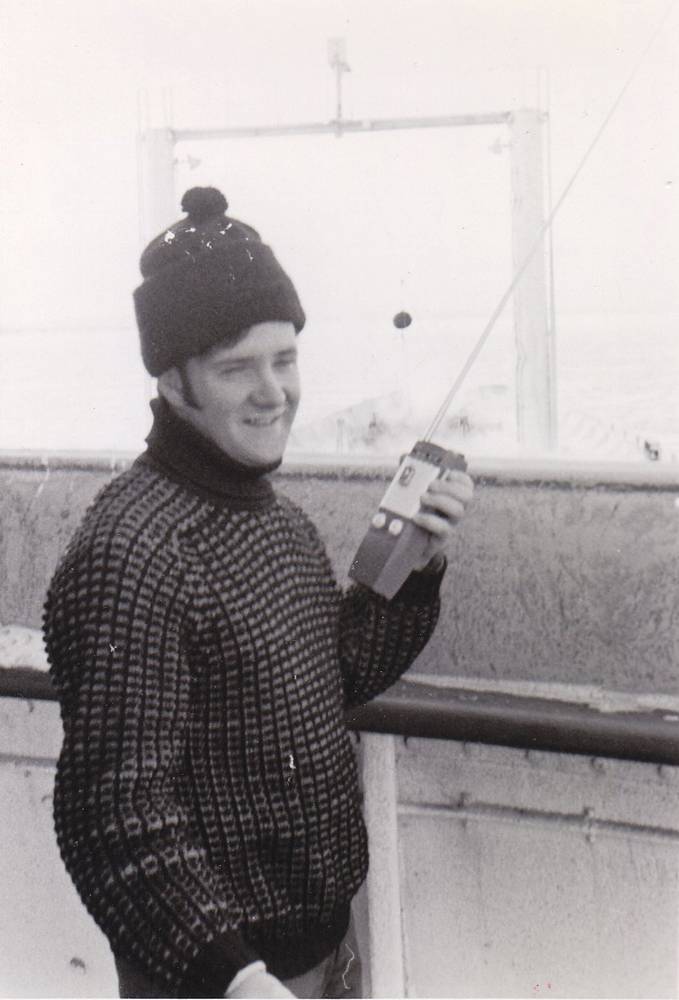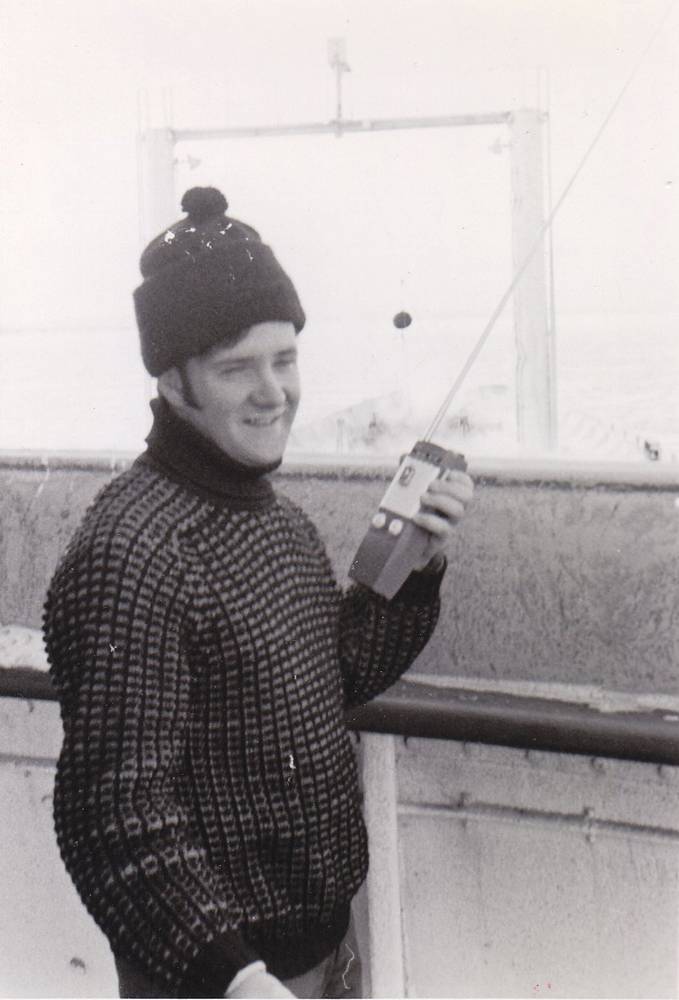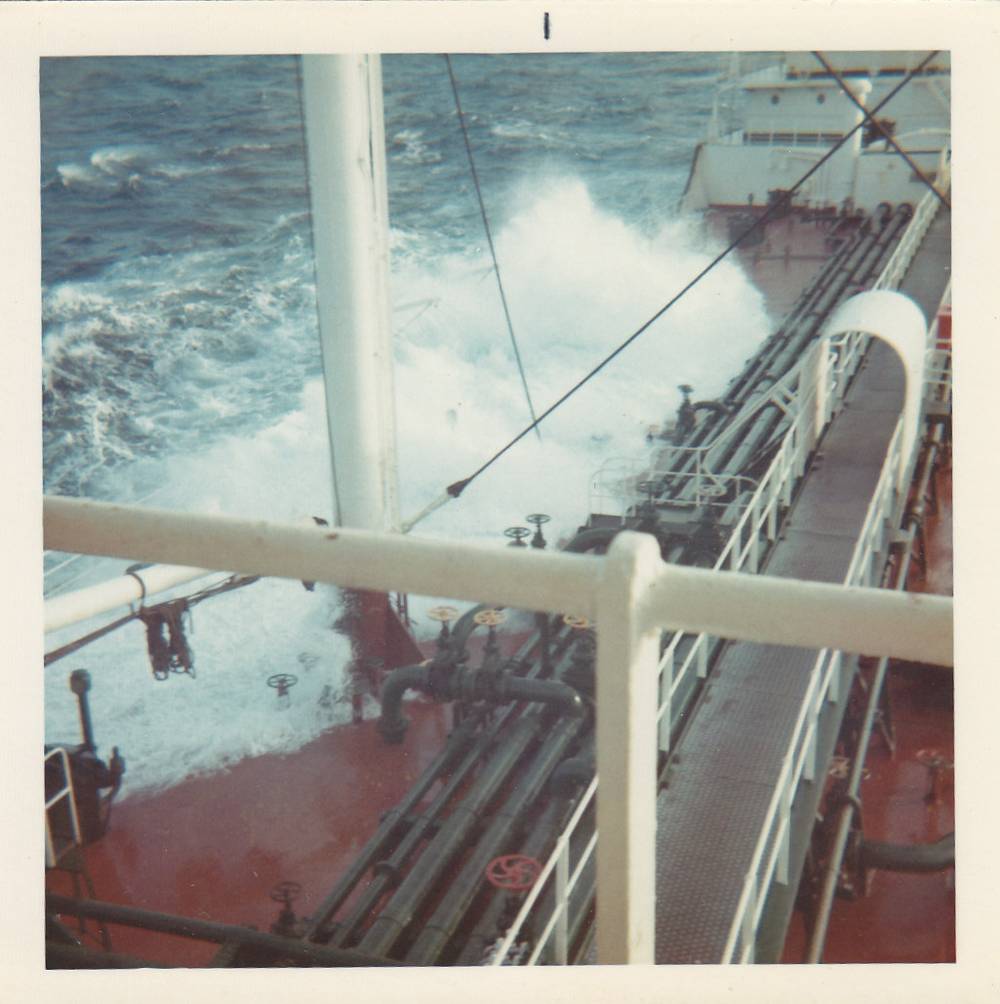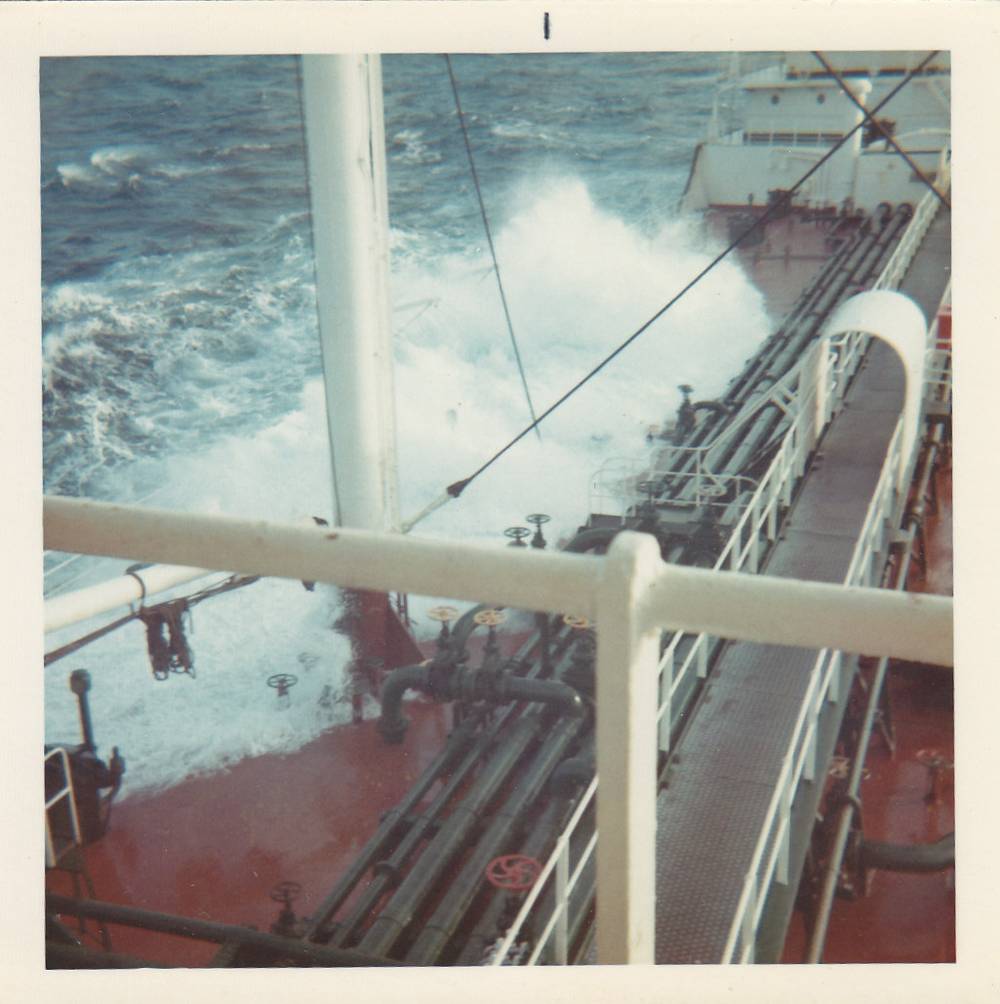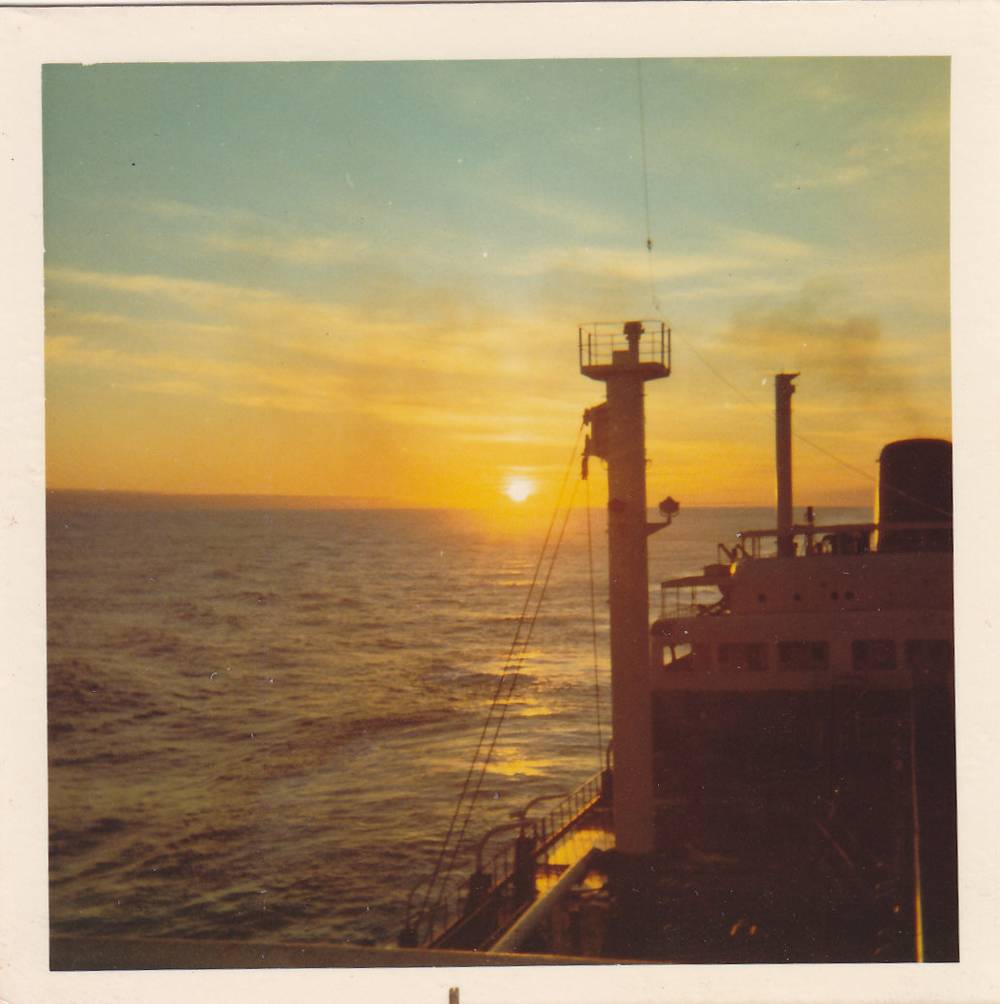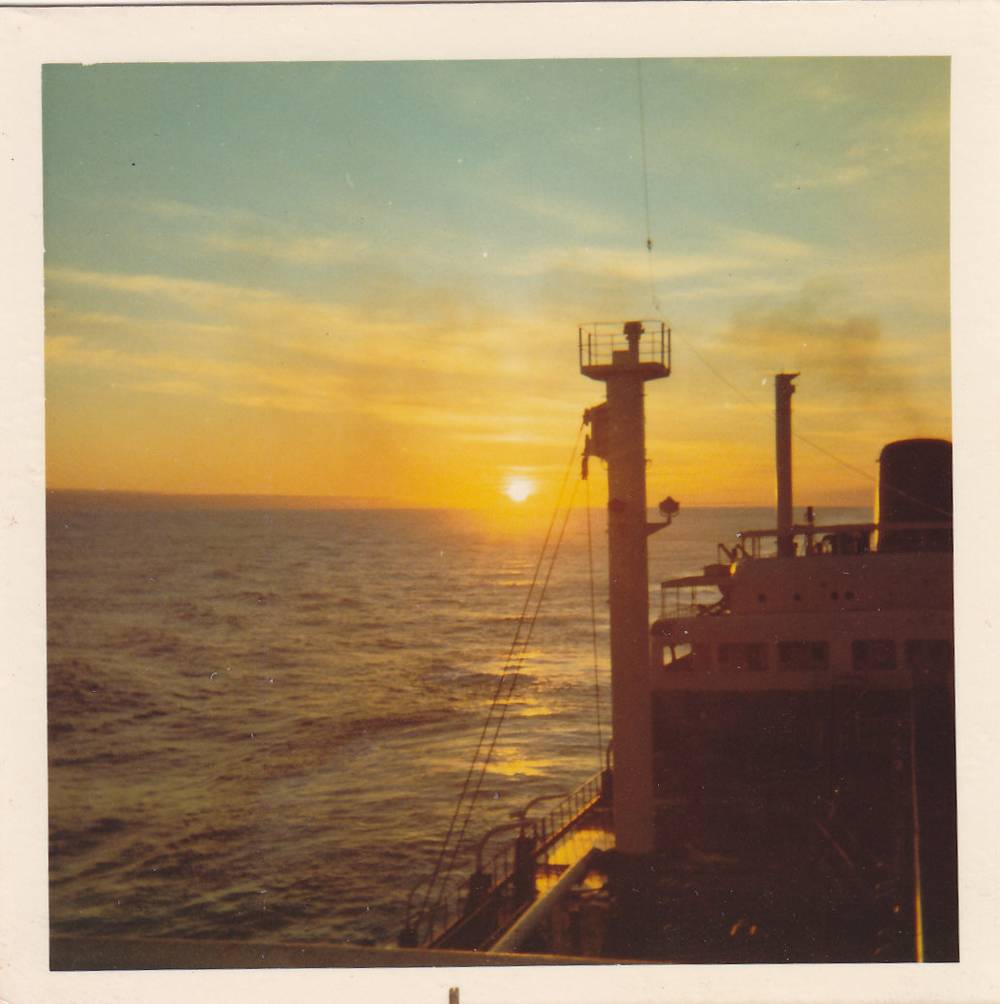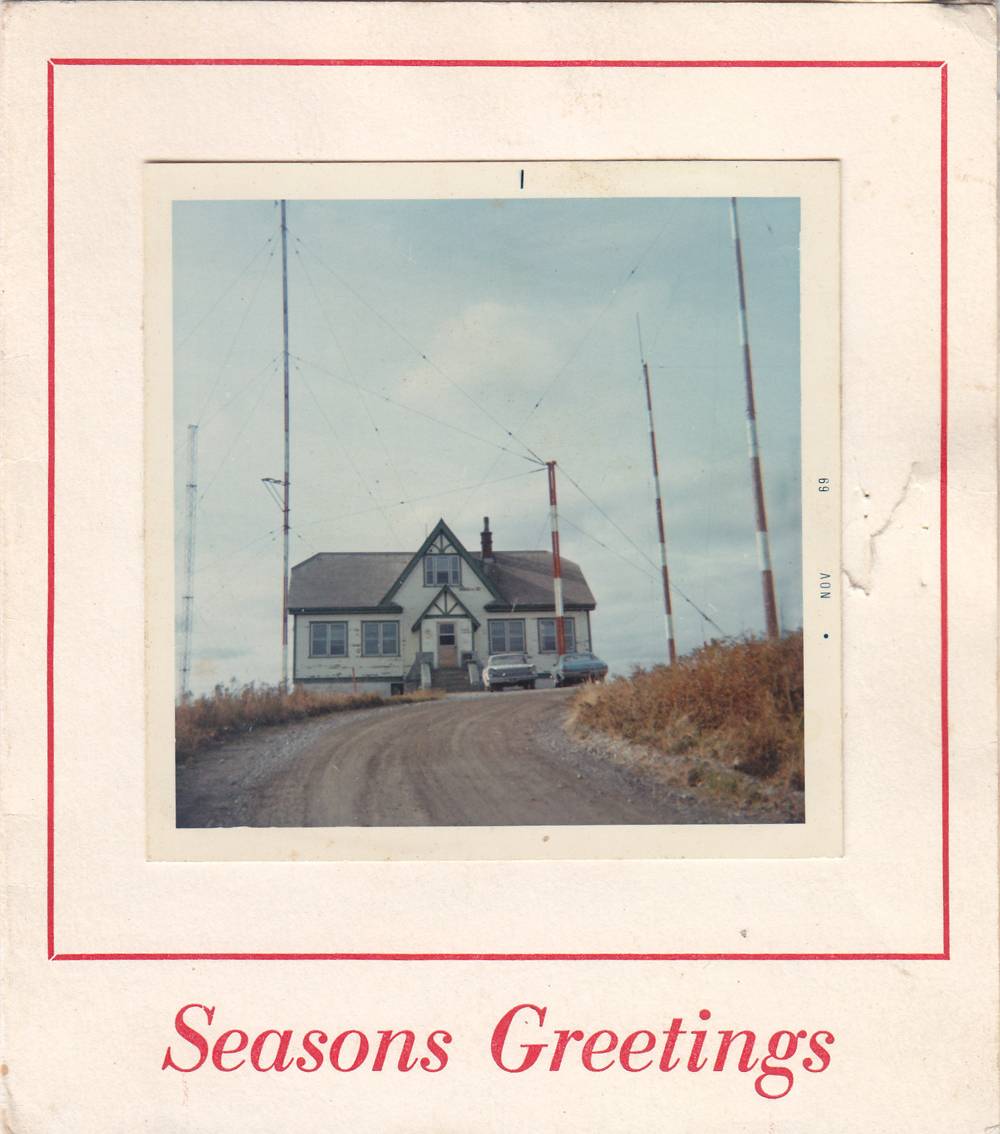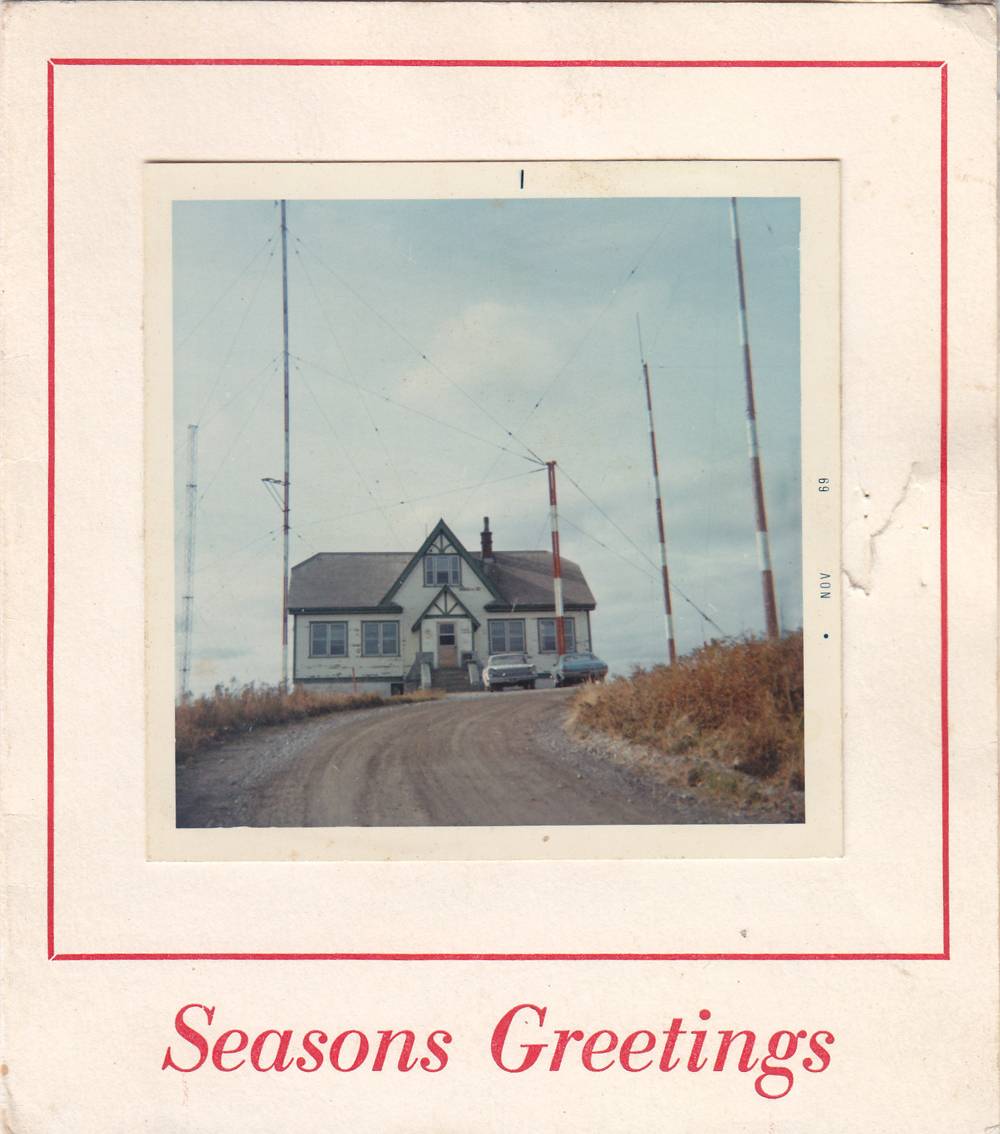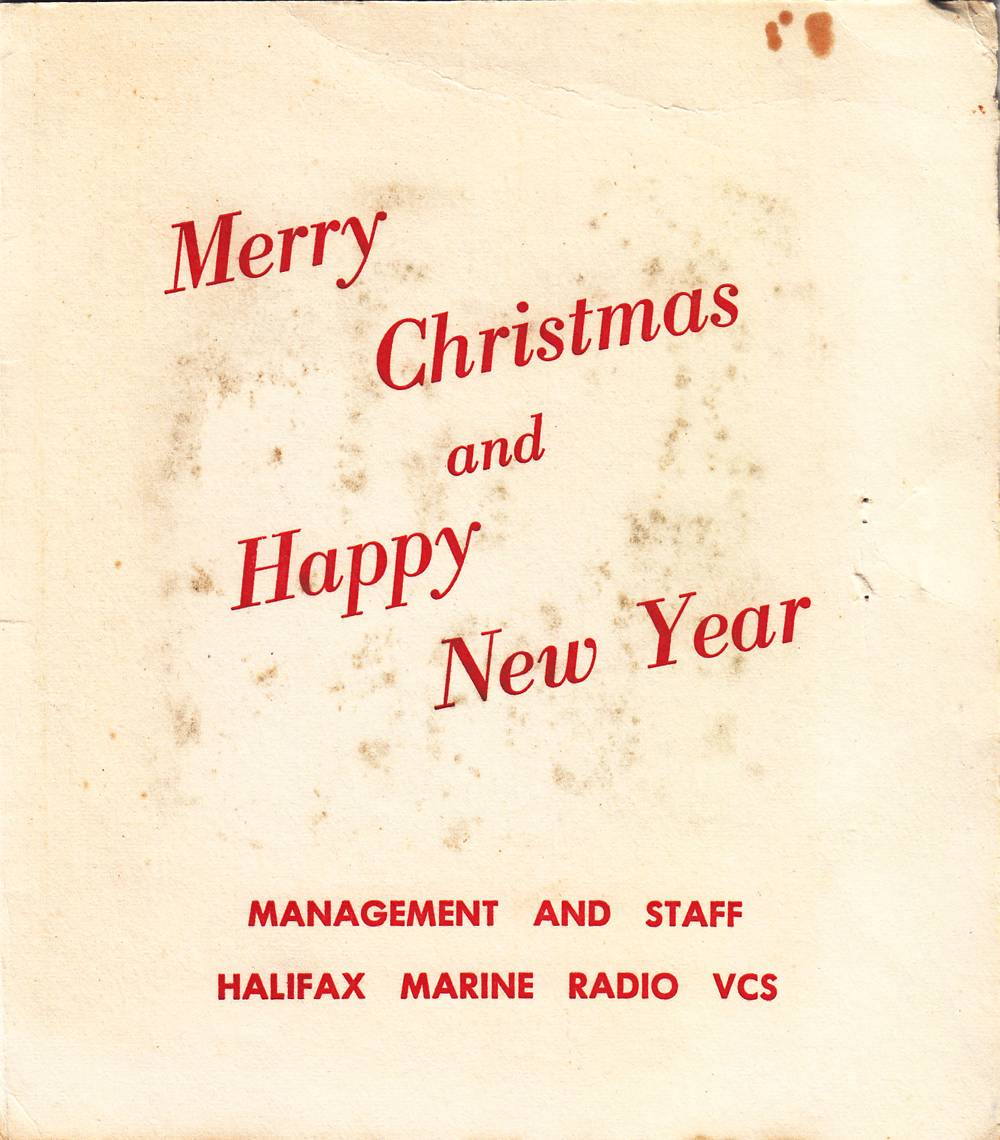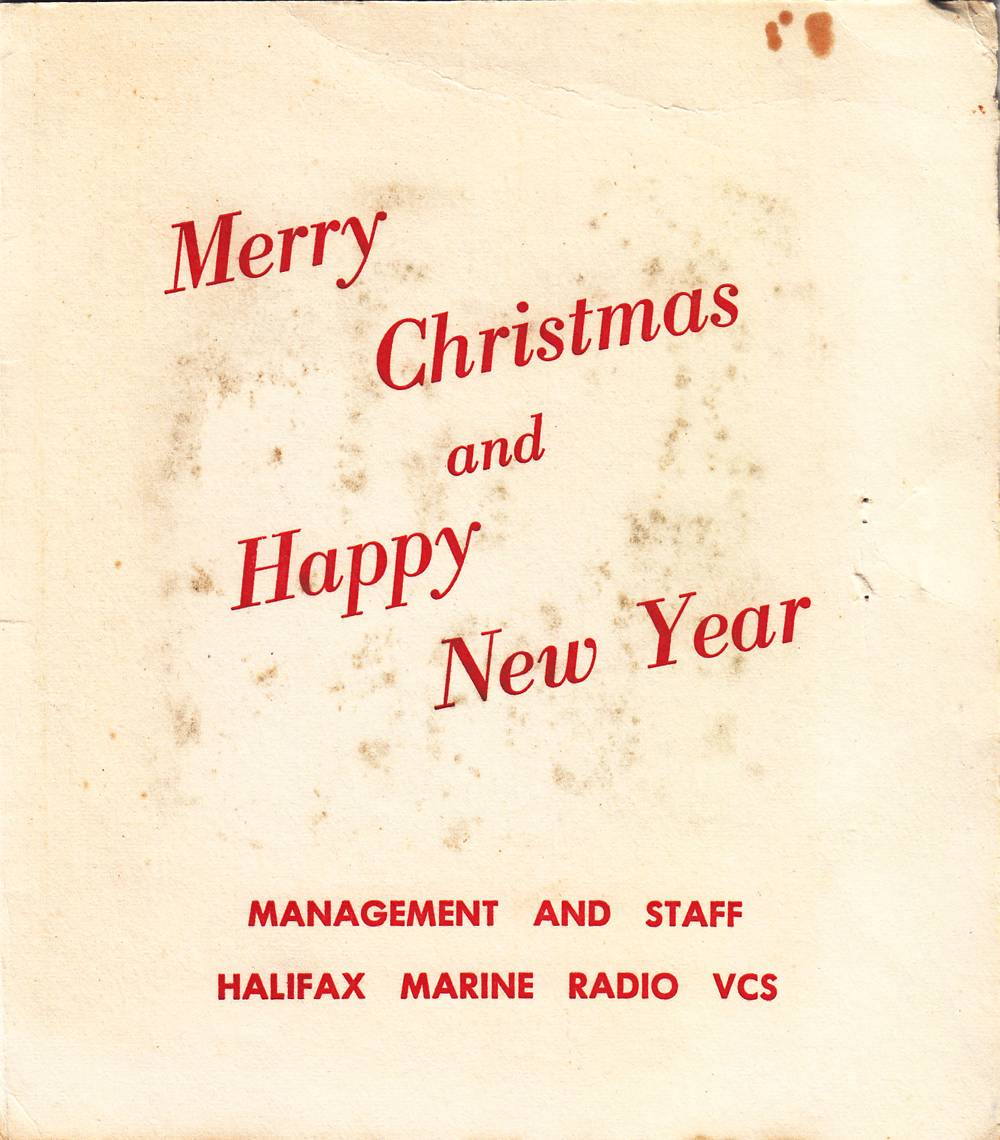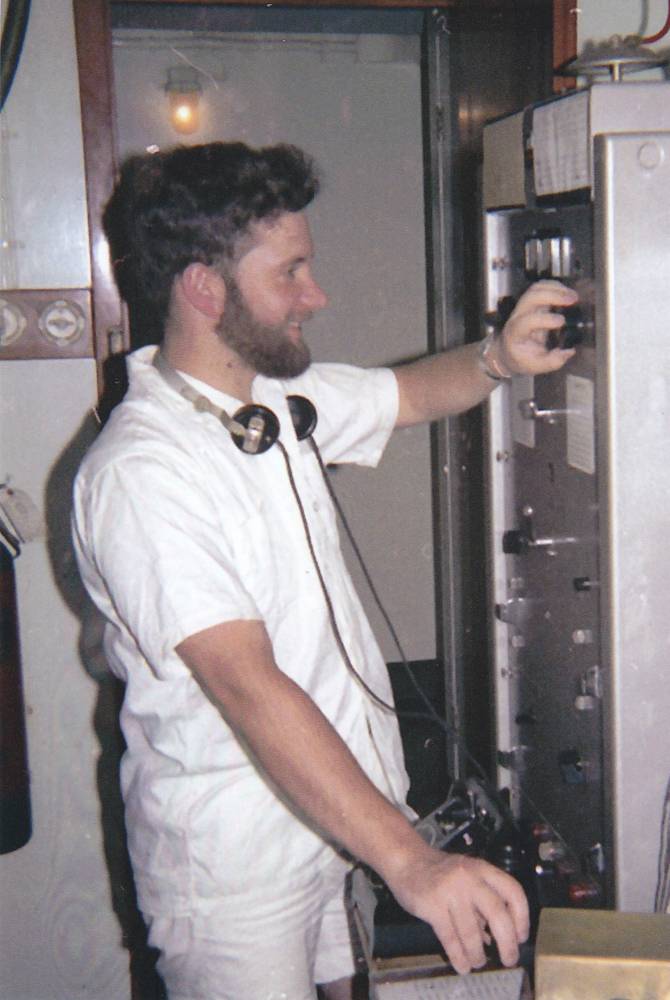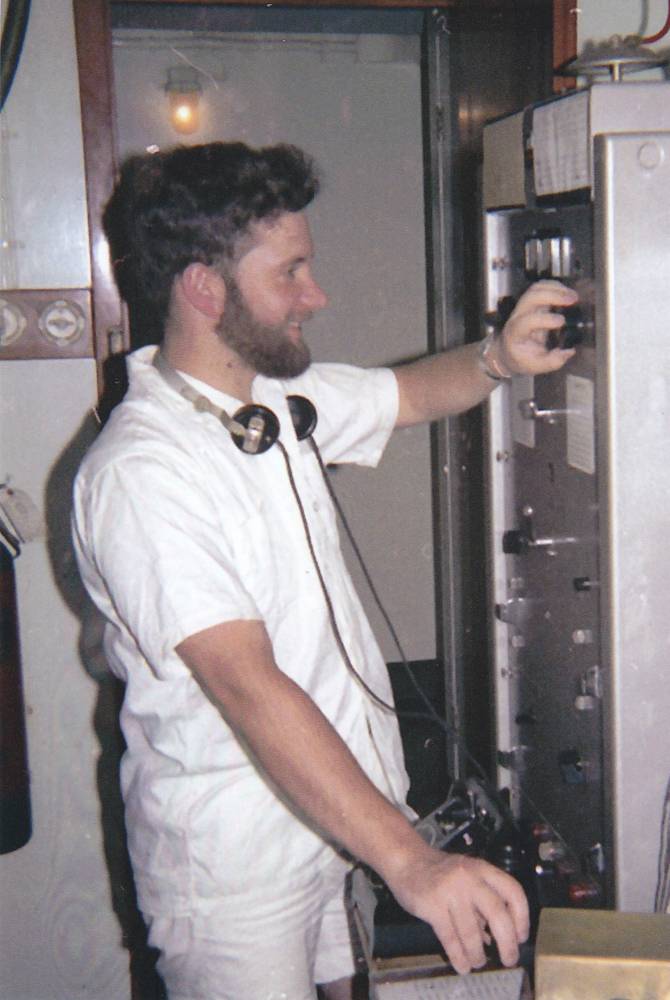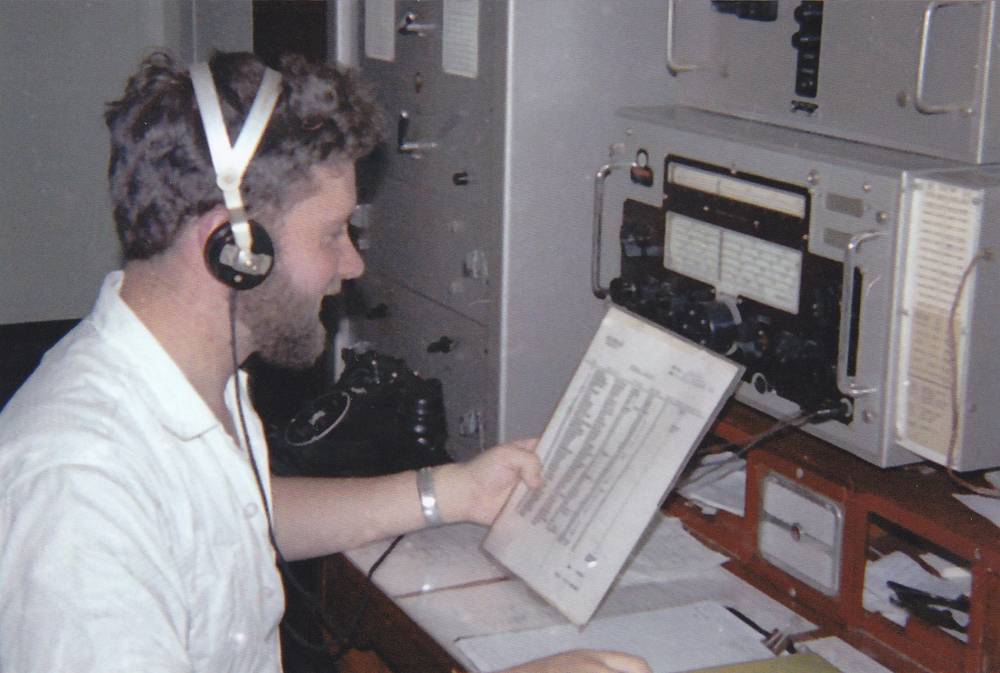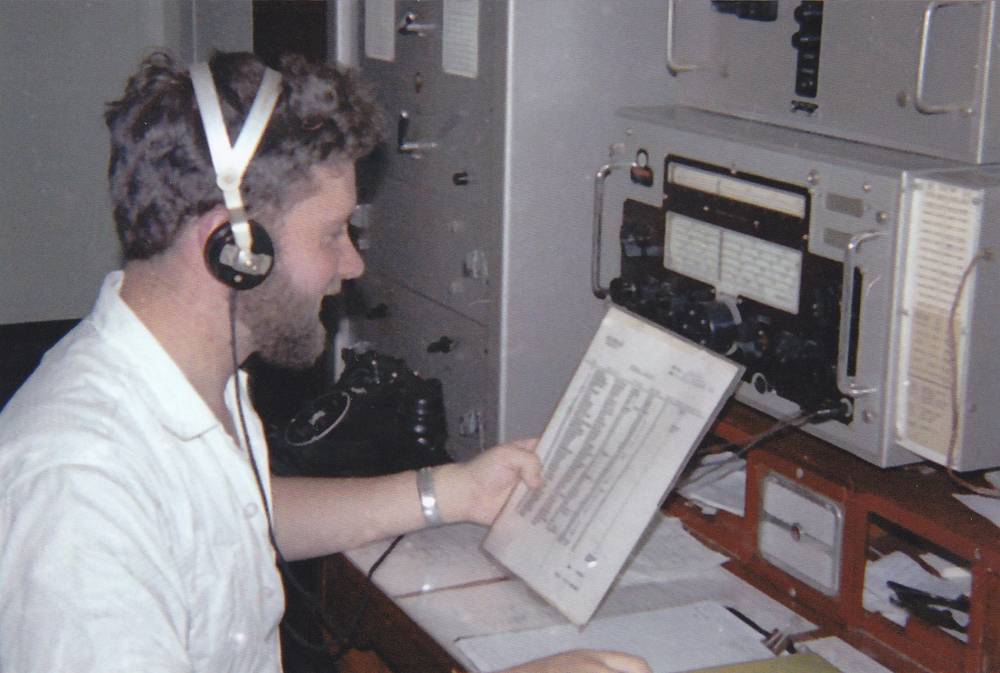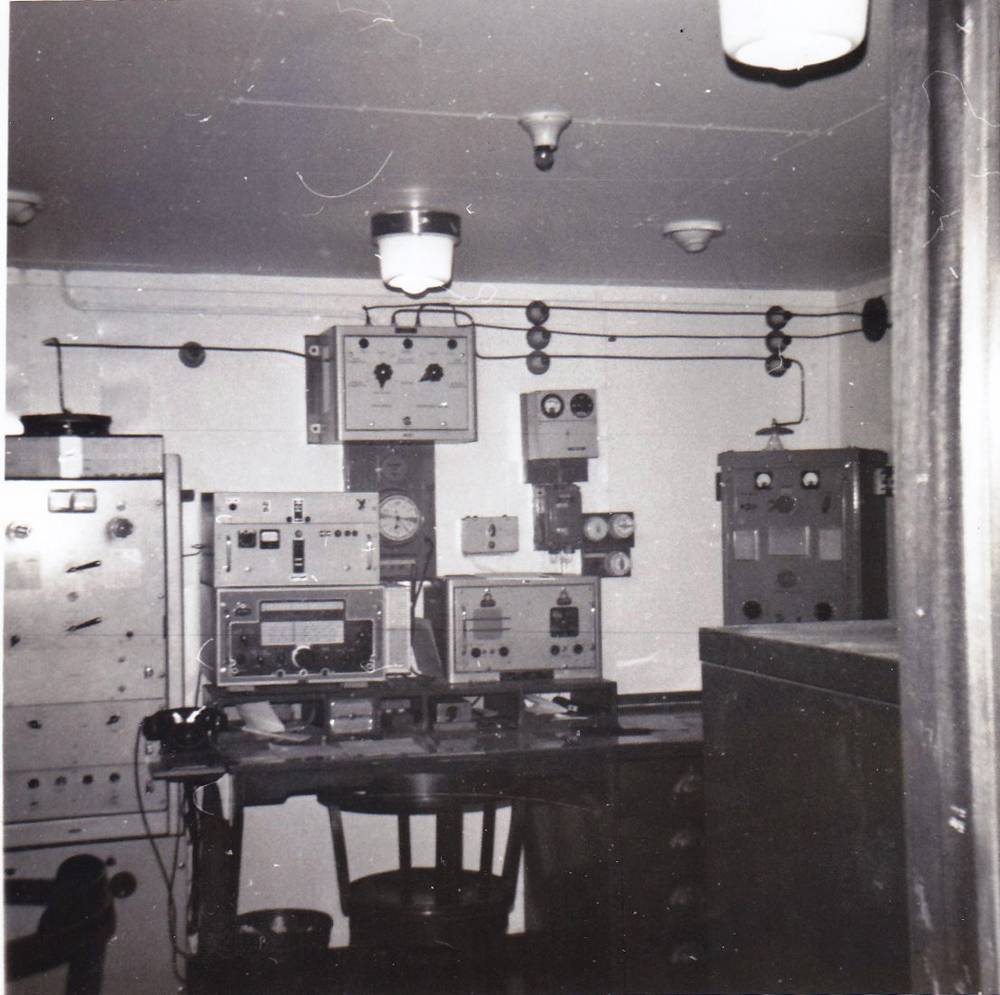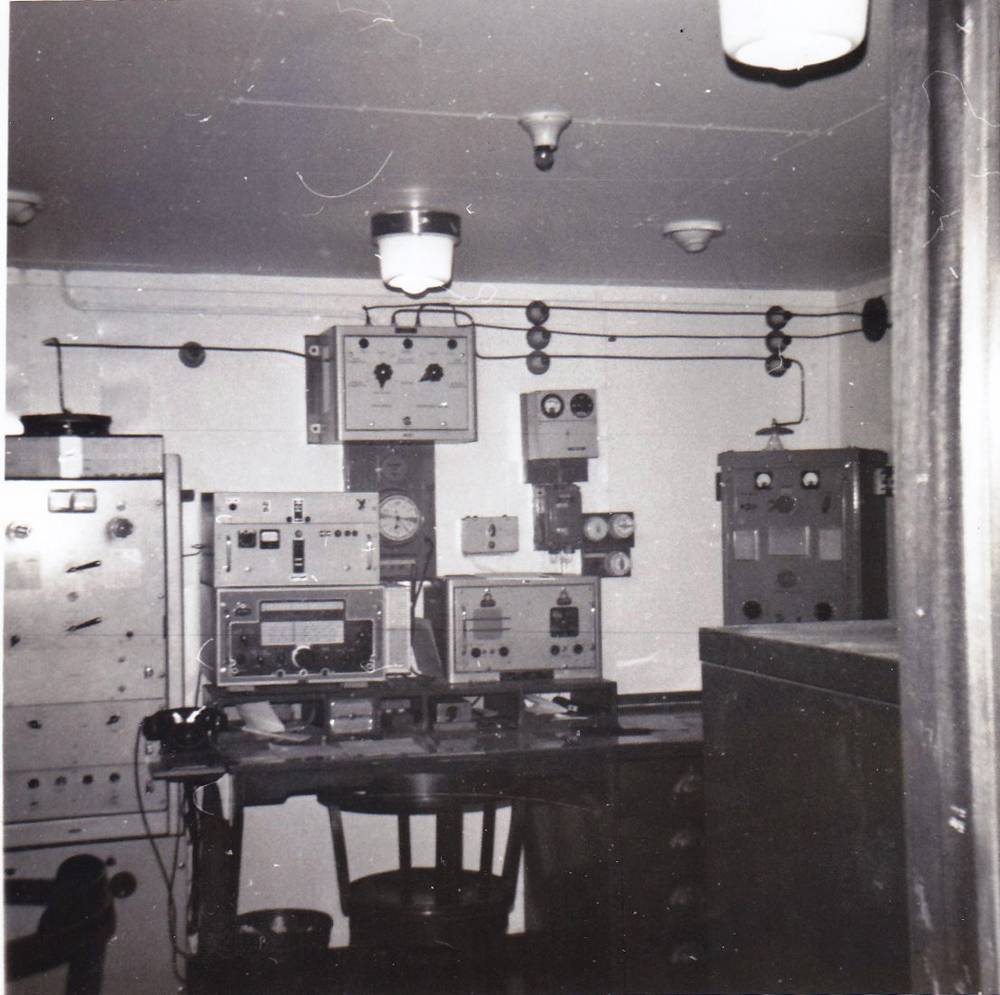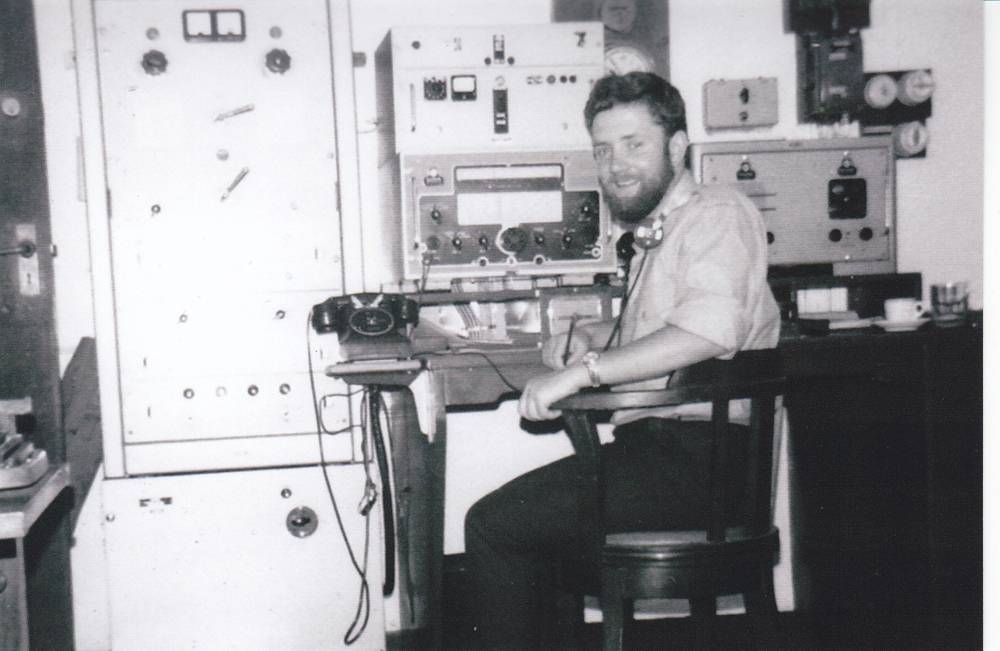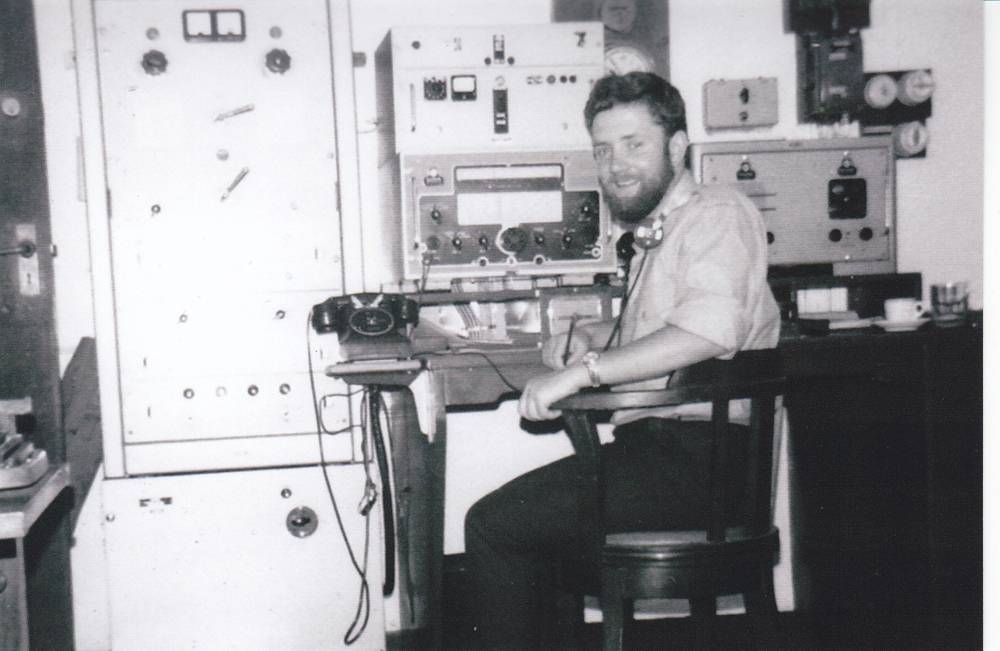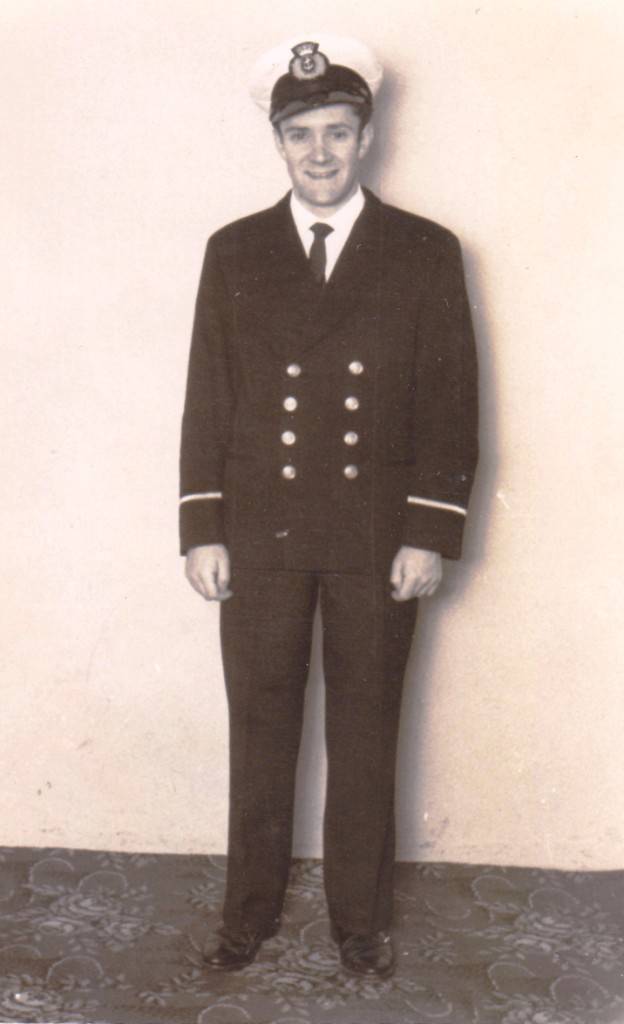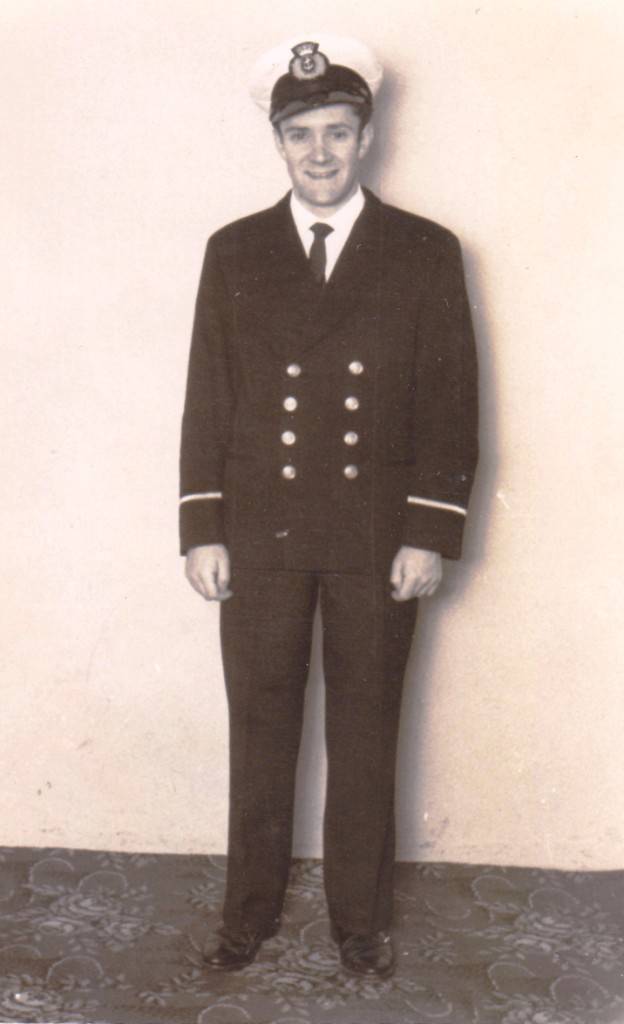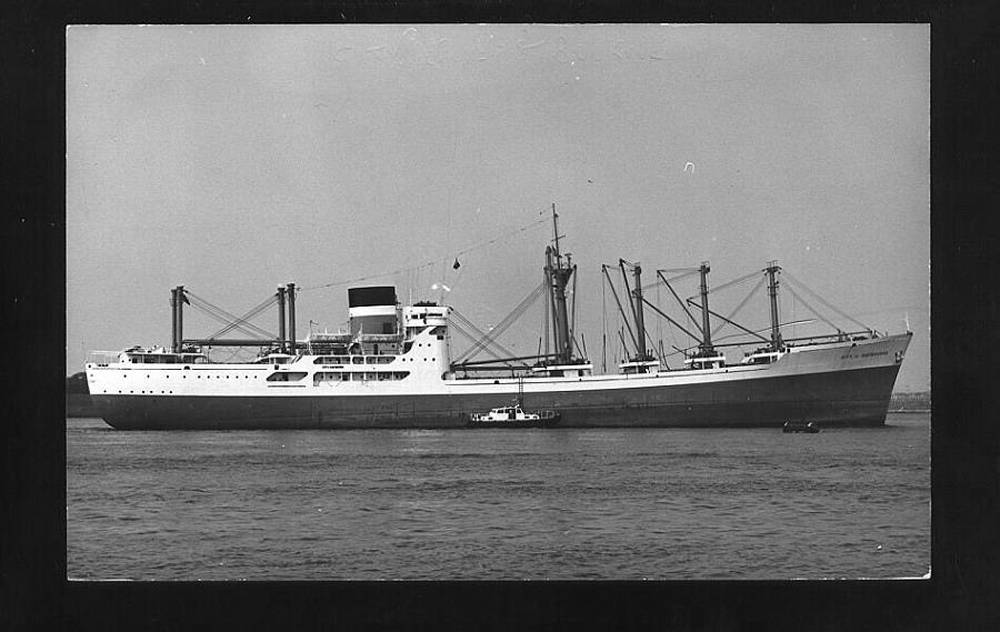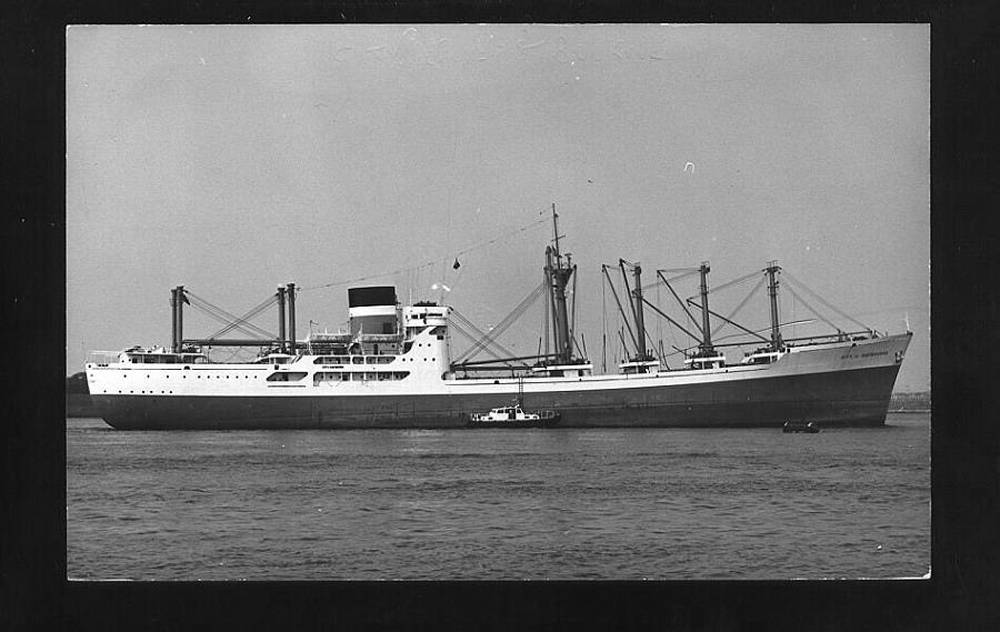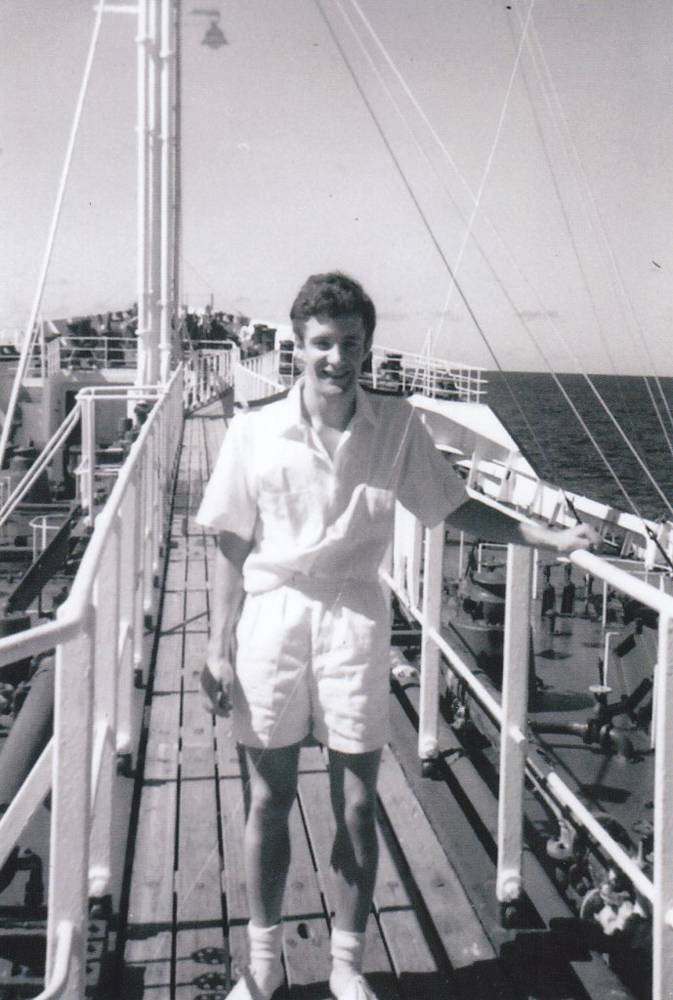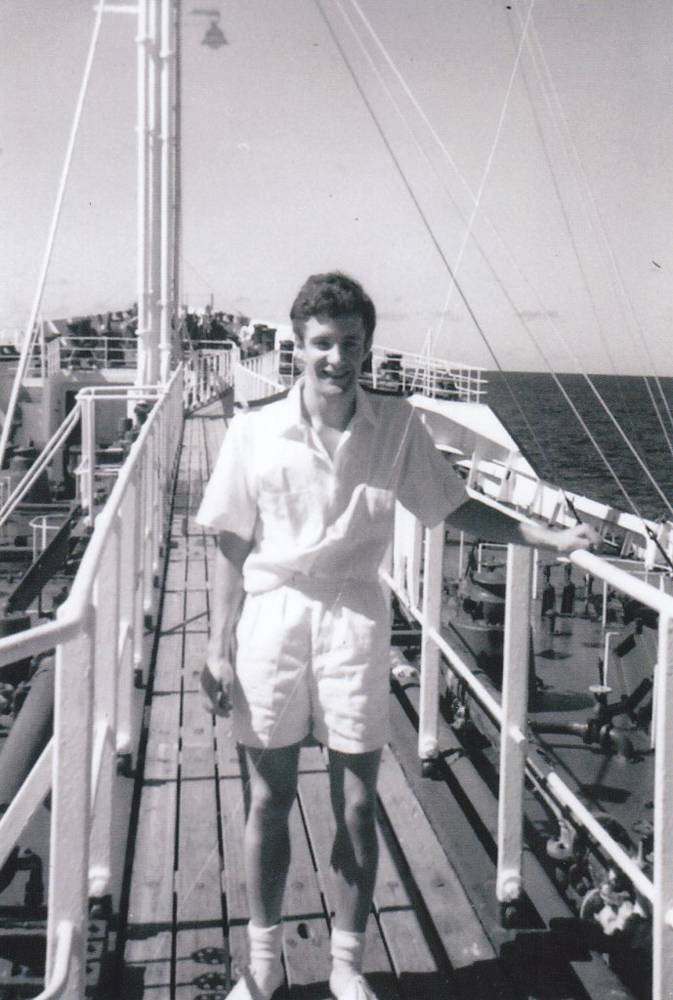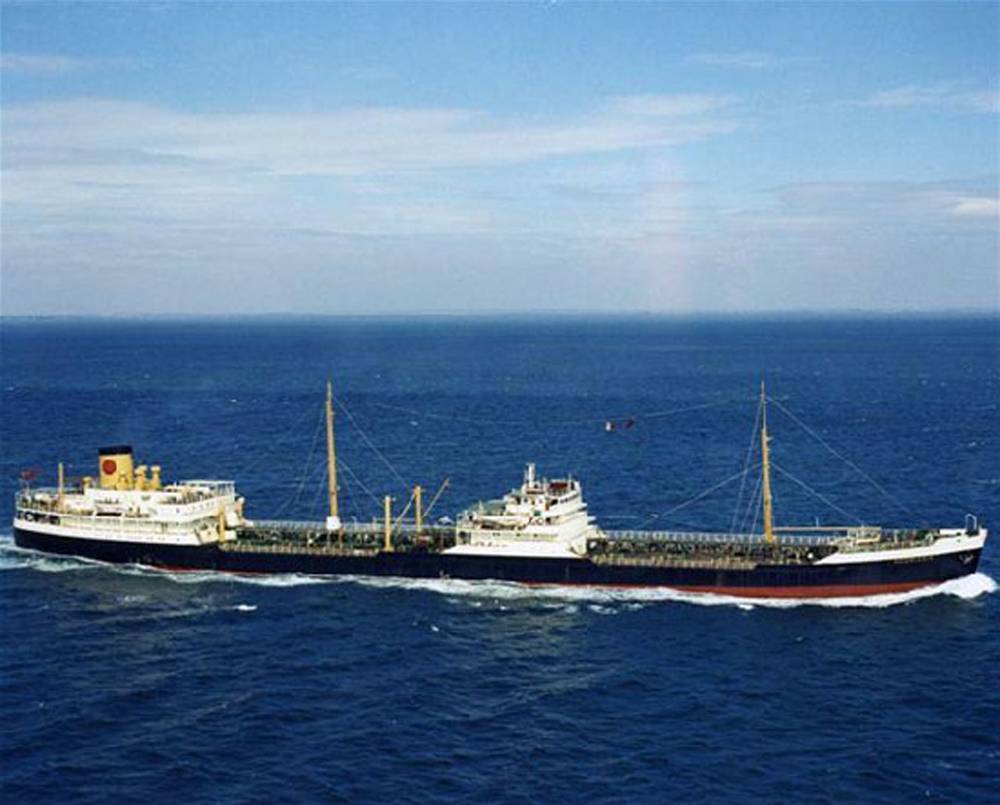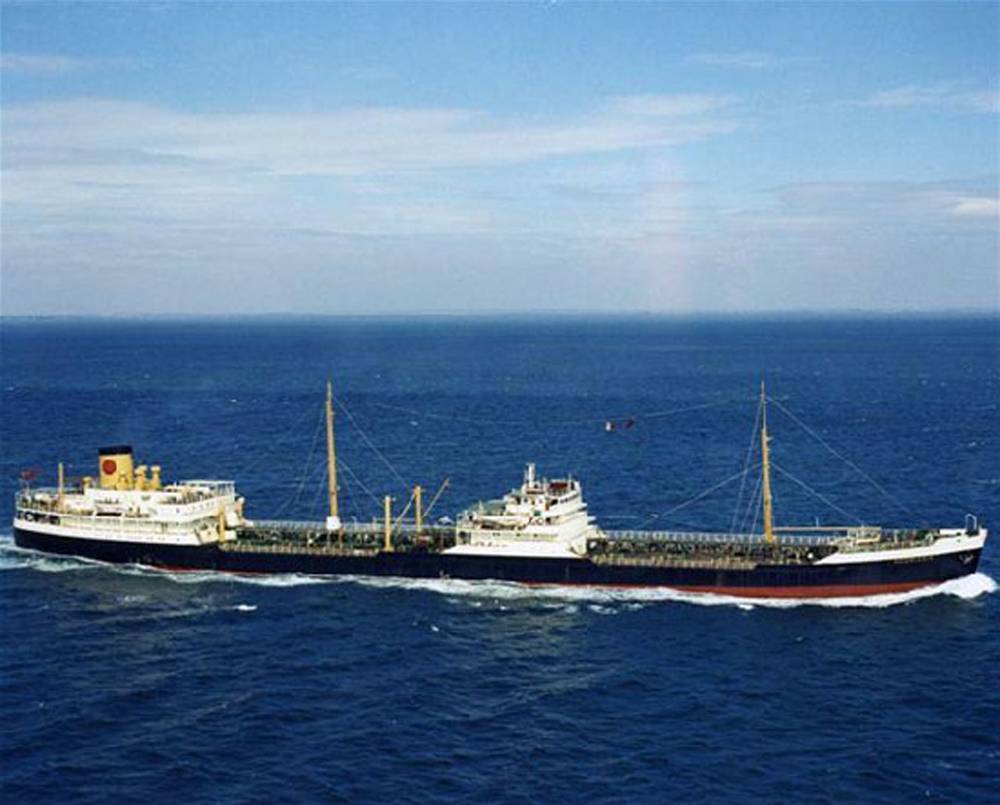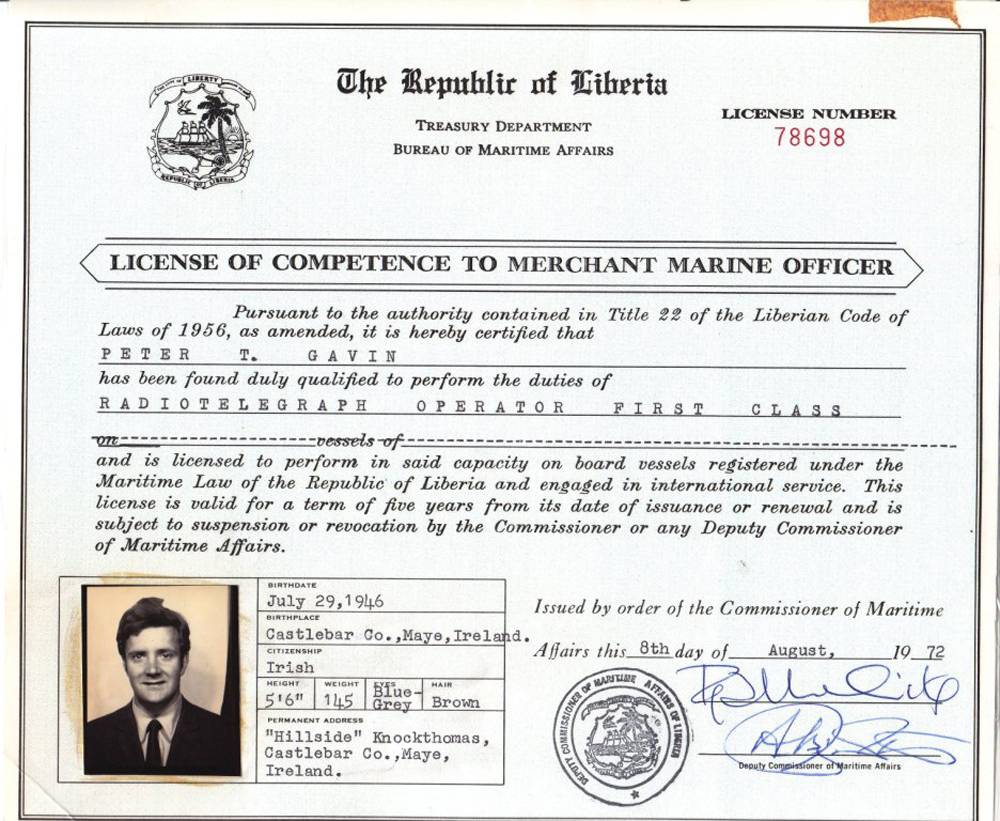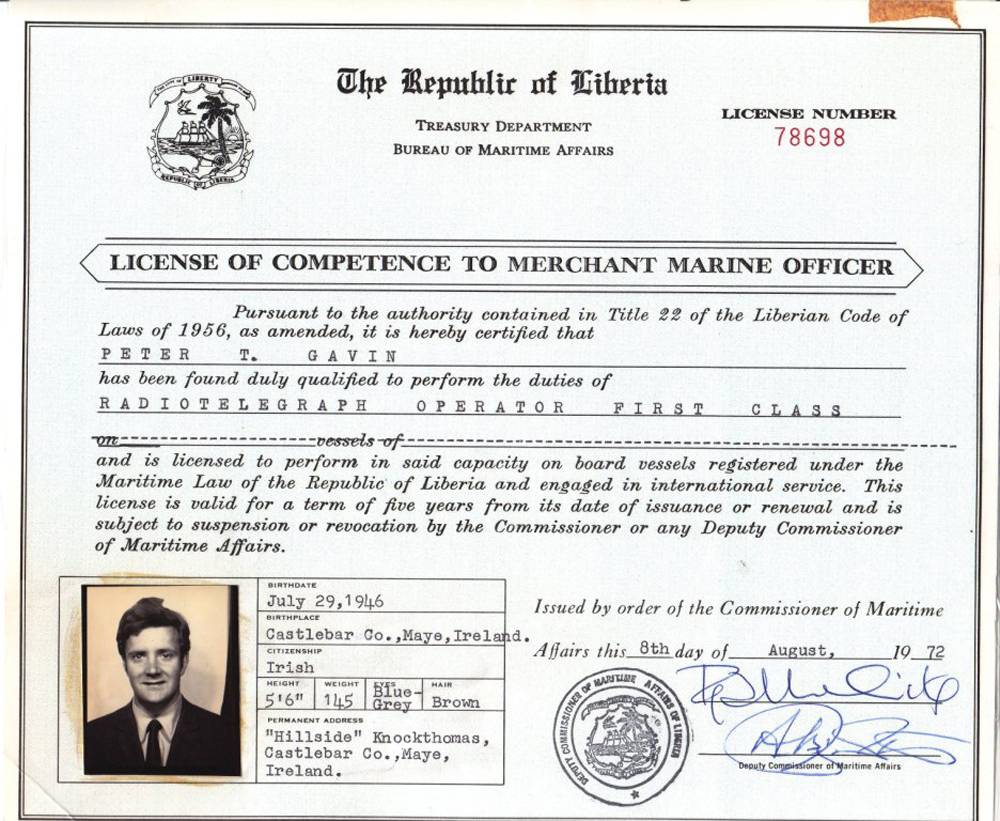 6-Iceberg off St Johns Dec-1970
shell_tanker_hadriania_004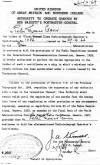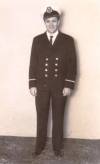 Obtained his first Freelance assignment on the ST Golden Jay 16.2.1970 and finally signed off on 01.06.1971.  All the Golden Jay photos including Radio rooms relate to this period. The Golden Jay was the ex Esso Canterbury and all the radio equipment was Marconi Marine which made this trip a very smooth transition from MIMCO to freelance! He has written extensively about this period in the March QSO under the heading Golden Days on the Golden Jay and hopes to have a few future articles on some other ships. He served on another 3 ships as freelance RO until he finally swallowed the anchor in March 1973.Peter has advised me that he has a good stock of photos buried in an attic in Ireland and we look forward to receiving those to add to this collection.
In 1969 Peter took his radar maintenance certificate at Kevin Street College in Dublin. The list adjoining shows the names of the students and the four pictures below give some excellent memories of the course.
Kevin Street Radar Cert Class – Sept 1969 to Jan 1970. Lecturer John Mahon
Peter Gavin Martin Mooney
Dick Hanlon Larry Kelly
Mike Bulger Martin Lynch
Phil O'Donnell Phillip Pak
Pat Hennessey Eamonn McGuffin
Brian Phelin Patrick Tracey
Alan Roche Vincent Cullen